Cory Mcguinness: My dream to brew beer in Europe has come true in Lviv
Cory McGuinness is 26 years old. He has left a successful brewery in USA to make beer in Lviv. He began to brew beer at the age of 18, although he could be a designer or a criminal expert. He went to the brewing school and learnt the experience of beer crafting making of Europe and USA. He dreams about making special beer brands in Lviv to be recognized in the world as well as to brew beer from Ukrainian ingredients only.
"I was born and brought up in Portland, Oregon, USA. I've got an Irish surname and a mixture of Irish, Danish and Polish roots.
When I was 18, I began to make beer at home. People under 21 cannot drink alcohol; that's why I could only make beer without tasting it :). I like all processes in brewing including chemistry. Therefore, beyond criminal science and landscape design at the university I began to study microbiology which I needed for my work.
When I turned 21, I started to workin "10 Barrel Brewing", Oregon. Soon after I went to the specialized Siebel Institute of Technology in Chicago and then to Munich, Germany. I also took part in a beer tour of Europe: France, Belgium, Holland, Great Britain.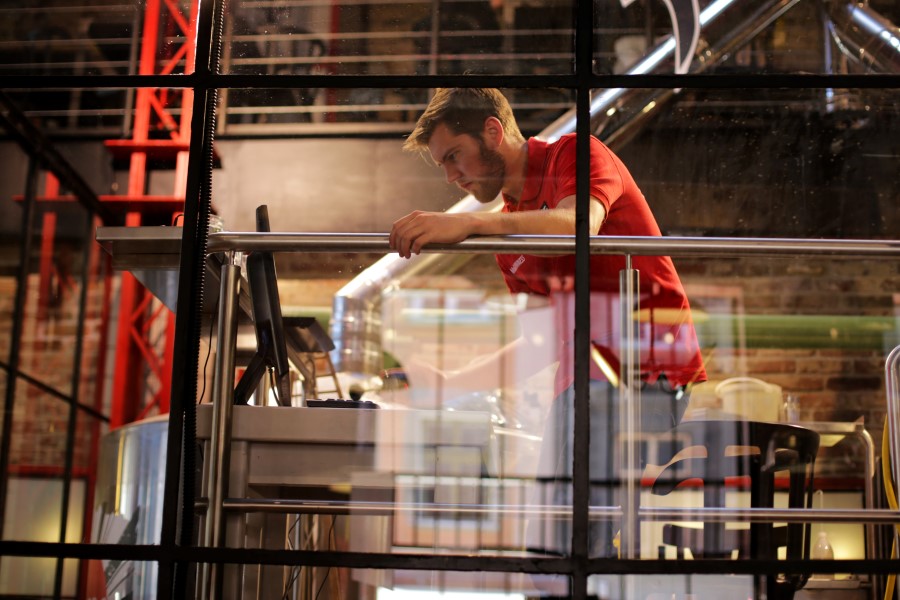 Later I worked in Kansas in "Tall Grass Brewing". In the Middle West people used to drink beer like Budweiser, light lager because it's cheap. Tall Grass Brewing made beer similar to "Pravda" and it was difficult to get the public to drink it.
I became a master brewer at the age of 23 in"Walking Man Brewing", Stevenson, Washington. Then "Old Town Brewery" was my latest place of work. We brewed good beer. My first homemade beer, was an amber ale, and "sinister black ale" was my first commercially brewed beer.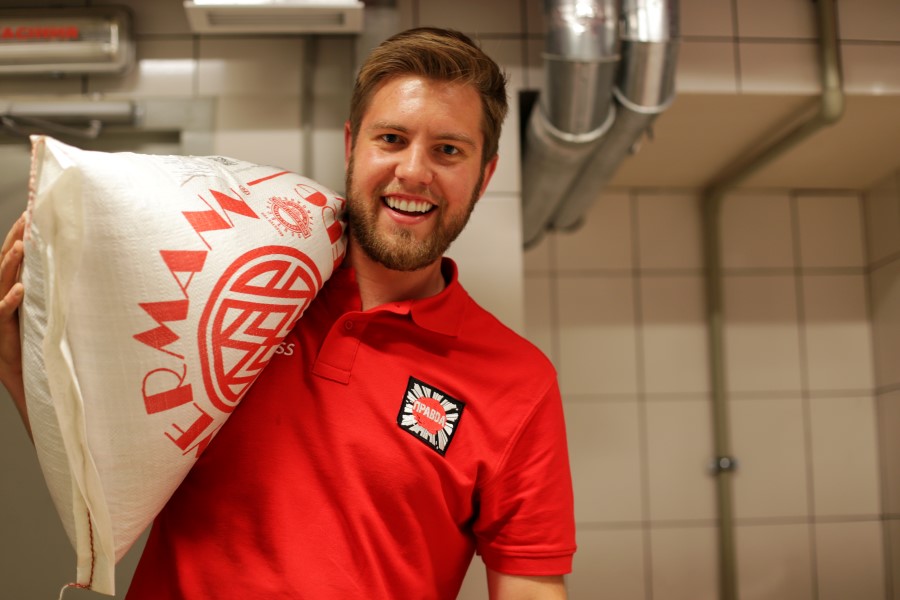 There is a famous beer festival in Oregon which brewers from Europe frequently visit. There I met a brewer from the Netherlands. I told him that my dream is to brew beer in Europe. And on April 1st, he called and talked about "Pravda". I thought it was a joke as I knew about a war over there. But he explained that Lviv is from the front line. Next I phoned "Pravda" and came to see the brewery...
I knew almost nothing about Ukraine, except for the war. Before arriving, I looked out for much information about this country, Lviv and watched videos. Though, perhaps I got to know about Ukraine from the song by The Beatles "Back in the U.S.S.R" - "Ukraine girls really knock me out". But speaking Ukrainian is quite difficult.
I didn't know anything about Ukrainian beer when I arrived here. I've noticed it spoils very quickly... I've enjoyed a lot Ukrainian cuisine. Blood sausage and especially dumplings!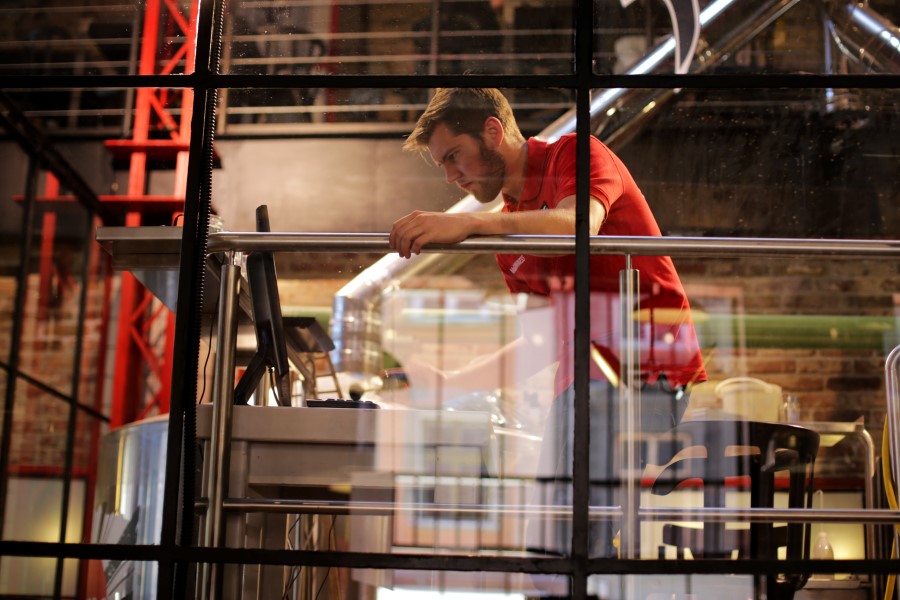 When I came to Lviv for the first time, I was thinking about my decision. As if I arrived into another world and I was a bit shocked. But the next day I woke up and went for a walk. The sun was rising, the streets were empty, and I was walking around Lviv. It's a beautiful city and I've fallen in love! Later I tasted "Pravda" beer and the decision was easy to make. I realized that I would be an idiot if I didn't take such chance! Moreover, Lviv is located in Eastern Europe and as I've said before my dream was to work in Europe!
When I first visited "Pravda", the orchestra was playing. I walked around and thought, "They are brewing beer with soul, they take care so much. They are enjoying it!" There were two of us in Old Town Brewery and so many people work here. I liked the system and equipment so much! I didn't know what to expect from Ukraine when I was visiting it. Putin Huilo was the first beer I tried and I was amazed. So, I decided to move here!
My first beer for "Pravda" was a recipe I sent to the guys, I didn't brew it. The working name is "Shoto", it's light summer ale, fresh and tasty. Now in Lviv I've already made a beer called "Jam" from blackcurrant released for Alfa Jazz Fest. We've used 200 kg of blackcurrant.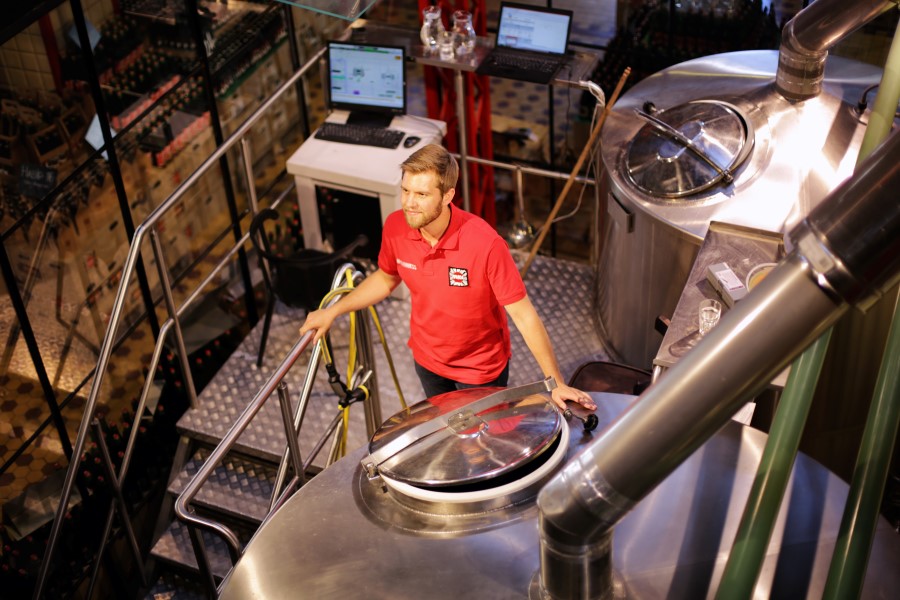 My big plan is to make beer from Ukrainian ingredients only, exceptfor Belgian yeast.
I take the recipe and add something of my own. I like hop, bitterness and hop flavour in beer. I am going to brew such beer in Lviv!
"Pravda" wishes in future to sell beer worldwide. It's a big and ambitious task to be recognized: "Ukraine makes good manufactured beer; even better than others!" I want to take "Pravda" beer to the world beer stage festivals, to send beer to famous beer bloggers and to win beer awards! I want the world to know not only about the war here but about life, happy people and good beer!
"Pravda" makes beer with humor. Therefore, perhaps I'll brew stout McGuinness here. I hope Guinness Company will not be offended as it's my surname! We are planning to brew beer with invited guest brewers, and my friends-brewers from the USA and Norway."
Favourite "Pravda" beer: "Syla", Ginger beer and Jazz beer to be sold soon
Hobbies: jogging, camping, beekeeping, racquetball, bicycle, corgi dogs, music and gramophone records
Favourite film: Upstream color, Shaun of the dead
Favourite music: The Hold Steady, Mars Volta, Mew
Book: Mark Z. Danielewski "House of Leaves"
Cuisine: Mexican
Note:Cory McGuinness has joined Theatre Beer "Pravda" team in May, succeeding Elizabeth Lesoir who was the main brewer from Belgium.