Brunettes Shoot Blondes at !FESTrepublic with the newest singles
Brunettes Shoot Blonde, or as they are often called Ukrainian the Beatles, Arctic Monkeys, and ОK Go, is a popular Ukrainian indie rock band. And here they are – just nearby, on October 25 at !FESTrepublic with a solo concert.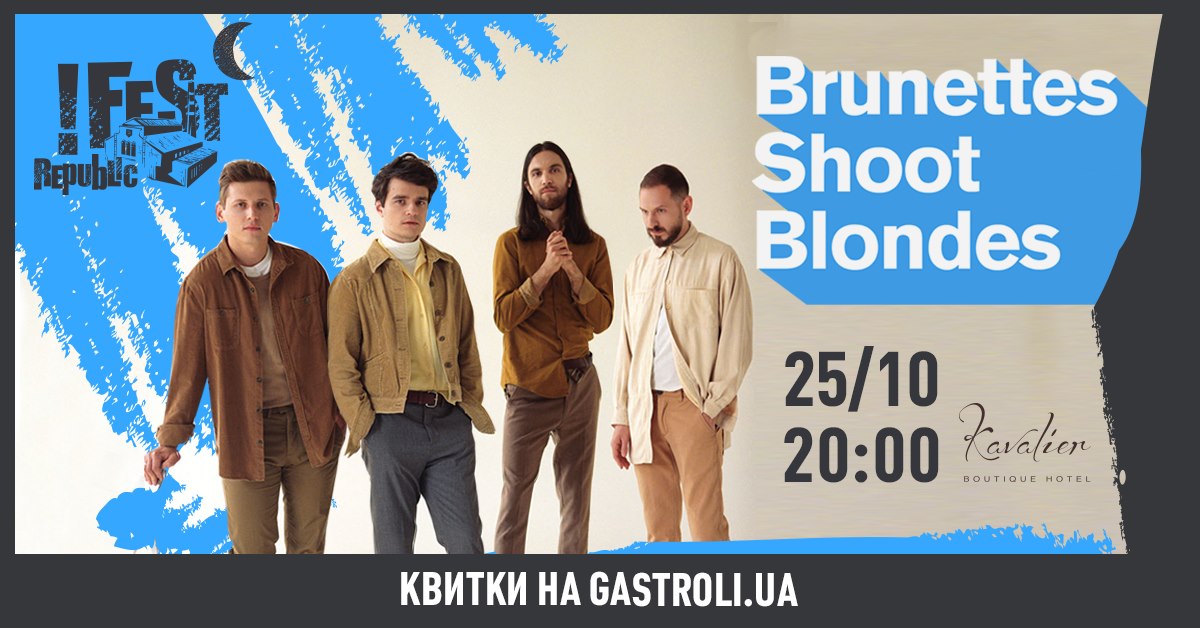 Recently they have won the Internet with their ground-breaking viral music video "Knock Knock", which caught attention of international mass media.

Recently, the guys have won the international award of Los Angeles Film Awards for the best music video for the song "Hips". And prior to this, they were nominated twice for the award of Berlin Music Video Awards; they did win this award once.
In short, this is high-quality stylish Ukrainian music, a balm to the spirit. The world listens, astonished. So, come to the concert – support the high-quality Ukrainian product.

Now Brunettes Shoot Blondes are working over new material. Here, at the concert in Lviv, they will play new songs as well as well-known singles from the previous EPs.

If you buy tickets at the link and use the promo code Lokal20, you`ll get a 20% discount.

See you on October 25 at !FESTrepublic.