From coffee to beer: TOP 5 spring tours in Lviv
Spring is the best period to discover Lviv. Lviv and coffee, nightlife Lviv, historical Lviv and much more… Our tours will help you to know the most interesting facts about the city and the taste of it.
# 1. From walk to drink. It combines unforgettable Lviv tour and gastronomic feelings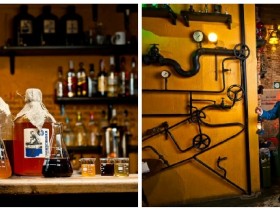 Tour itinerary: Armenian Quarter – Rynok Square – City Hall – Pharmacy Museum – Black Mansion – Korniakt Tower – Latin Cathedral – Jewish Quarter.
You'll discover local cuisine on food tastings at "!FEST" Holding of Emotions restaurants: pub-museum "Gas Lamp", "At the Golden Rose" Galician and Jewish restaurant, Masoch-café, "Kryjivka", etc.
Pub-museum "Gas Lamp" is the highest Lviv pub (4-storeyed), where you will get to know everything about inventors of the first kerosene lamp in the world;
Masoch-café created on the works of "father of masochism", Leopold von Sacher-Masoch, born in Lviv.
"Kryjivka" is the most popular eatery in Ukraine full of memorabilia about Ukrainian Insurgent Army, Organization of Ukrainian Nationalists and anticommunist resistance. You can train in a rebel shooting range and taste Medovukha, honey infused vodka.
Besides, you will have an opportunity to visit two more restaurants: "The Most Expensive Galician Restaurant" where you'll hear the story about the world of "free masons", its secret symbols and signs and "House of Legends" where every room is dedicated to a separate legend of Lviv.
Duration: 2 or 4 hours. For more details please visit here.
# 2. COFFEE Tour. One building, one café – numerous stories with coffee aroma!
Lviv is impossible without coffee! Coffee and Lviv have already been associated for a couple of centuries since Yuriy Kulchytskyy; A Lviv native, brought the coffee drinking tradition to Vienna during the Austro-Hungarian empire era of Lviv.
Tour itinerary: popular cafés of the past and "coffee" places of modern Lviv, in particular, "Lviv Coffee Mining Manufacture" where aromatic coffee beans are extracted underground by miners. You can find out how coffee life of ancient Lviv looked like, how Lviv coffee traditions were born, that A. Mickiewicz and T. Shevchenko wrote about coffee as well as many other interesting Lviv stories full of coffee.
Program also includes: coffee tastings, fortune telling on coffee grounds, cosmetic procedure for hands with home-made coffee scrub, aroma therapy – spices and herbs guessing.
Duration: 1 or 2 hours. For more details please visit here.
# 3. Lviv Night Guard. City tour with the night City Mayor
Program: Unexpected meetings, scary legends, ghosts, secret rituals, mysterious and dark streets, fire show against the magnificent Lviv buildings. If you are not afraid of being an assistant to Mr. Schlüssel and his wife Mrs. Zosia – please join us! If you do a good job, you will be inducted into the Night Guard Patrol of Lviv.
Duration: 2 hours. For more details please visit here.
# 4. Lviv Memory Keepers. This is the first media excursion in the city! You'll admire the filmed images from the city life and photos from the family albums of local people.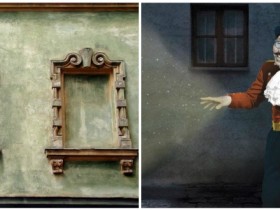 Program: You'll hear stories and see the city lifestyle past the centuries, how residents fell in love, worked, relaxed, made friends and had fun.
There is the lost world in Lviv. The Second World War has changed everything. Most local people disappeared with history. But the legend and memories about Galician life have existed since those times. Memory Keepers Community was founded on Lviv streets and is finding lost things, lost keys, while keeping secret of real city life.
Duration: 2 hours. For more details please visit here.
# 5. Beer Truth. The newest tour in the beer capital of Ukraine: monastery, pub, Beer Theatre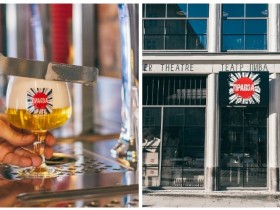 Tour itinerary: the yard of the ancient Bernardine monastery, pub "Post Office on Drukarska Street" and Beer Theatre "Pravda".
There are a lot of myths about this popular drink. This tour is a great opportunity to reveal them.
Program: local beer "Zenyk" tasting at the yard of the ancient Bernardine monastery; tour at the pub "Post Office on Drukarska Street" where you can enjoy legendary trappist beer. And you'll taste unique Lviv manufactured beer at Beer Theatre "Pravda".
Duration: 3 hours.