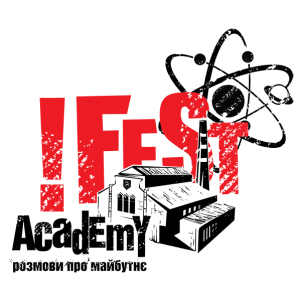 24-26 Staroznesenska Str., Lviv
Speaking with Interesting People about the Future of Ukraine and the World.
The future is fast approaching. Actually, it's absolutely near. And we are eager to understand it, watch its changes in education, medicine, science, culture. We want to find out about innovations in production processes, media sphere, art, travelling, business and other sectors of life. We are inviting everyone to join our lectures at !FESTacademy. Our great speakers will help us to understand all these issues as they have direct relations with the future because they are creating it.