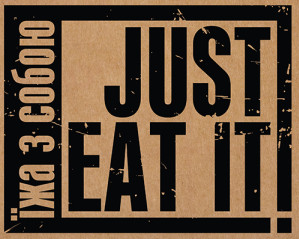 +38 (050) 371 18 84
+38 (067) 443 30 13
Place your order 24 hours before the event
Just EAT it! – catering in the box
Just EAT it! box catering is a convenient and quick way of restaurant food delivery to your events.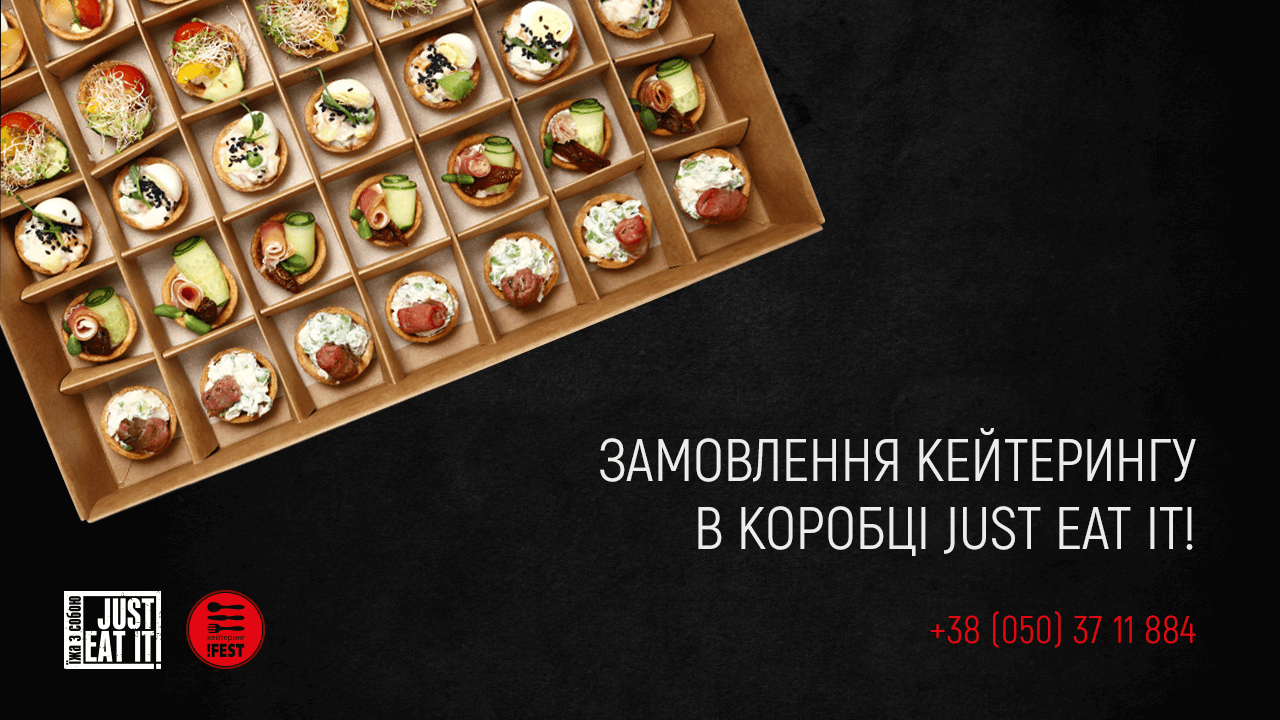 Do you need to organize a business meeting, office party, family celebration or a party?
Do you want to treat yourself and amaze your guests with diversity and refinement of the festive menu without spending a great deal of time?
So, Just EAT it! box catering delivery is a perfect decision for you.
Plenty of choices of sets for various types of meetings will make your celebration especially delicious with no effort.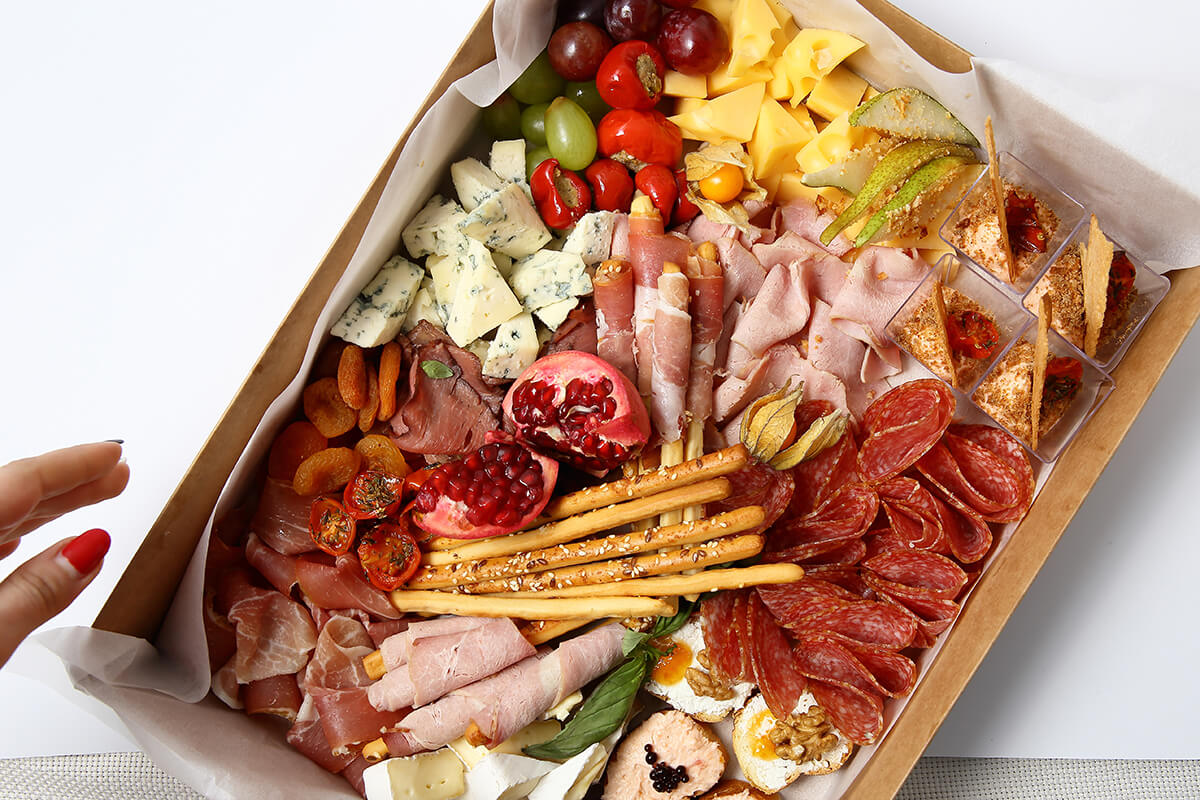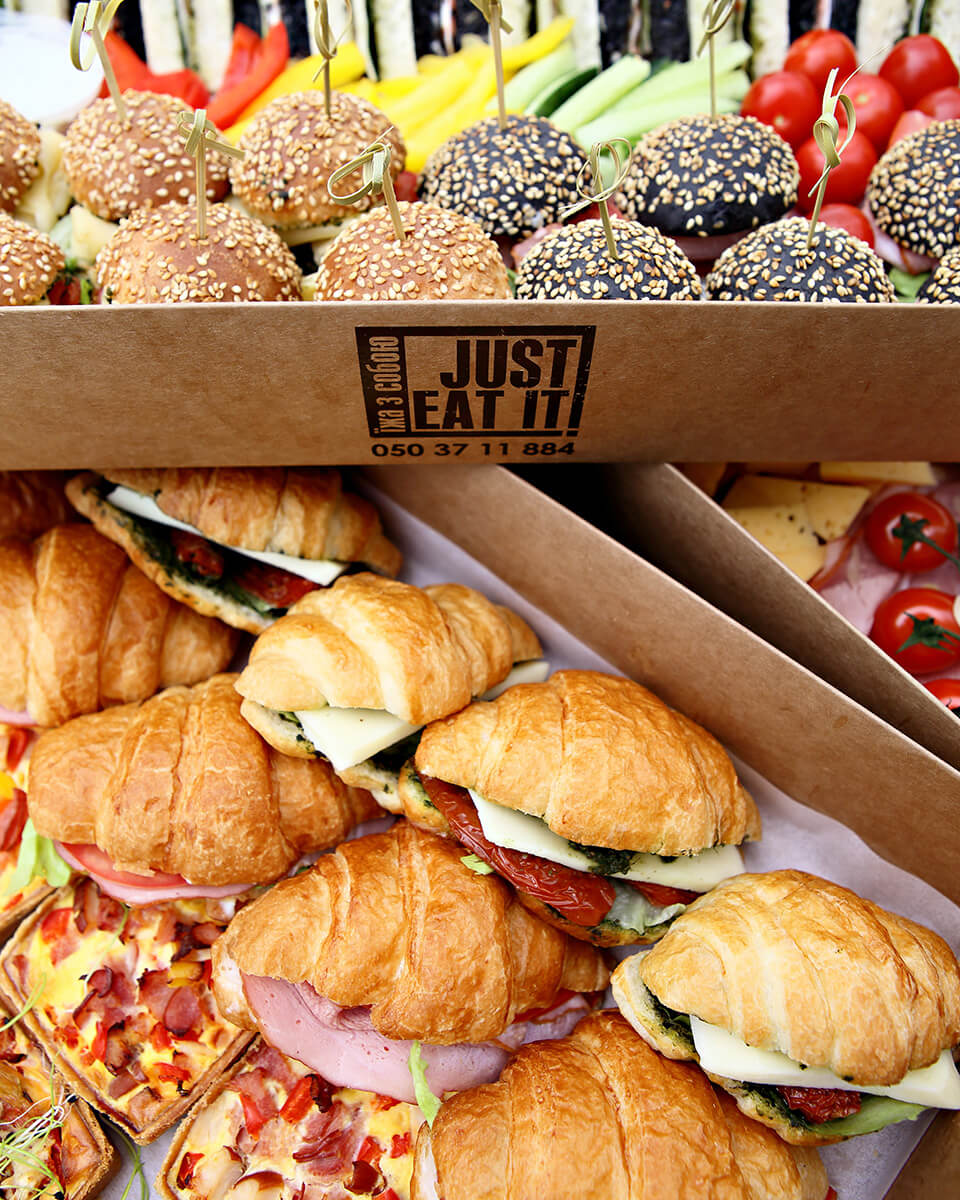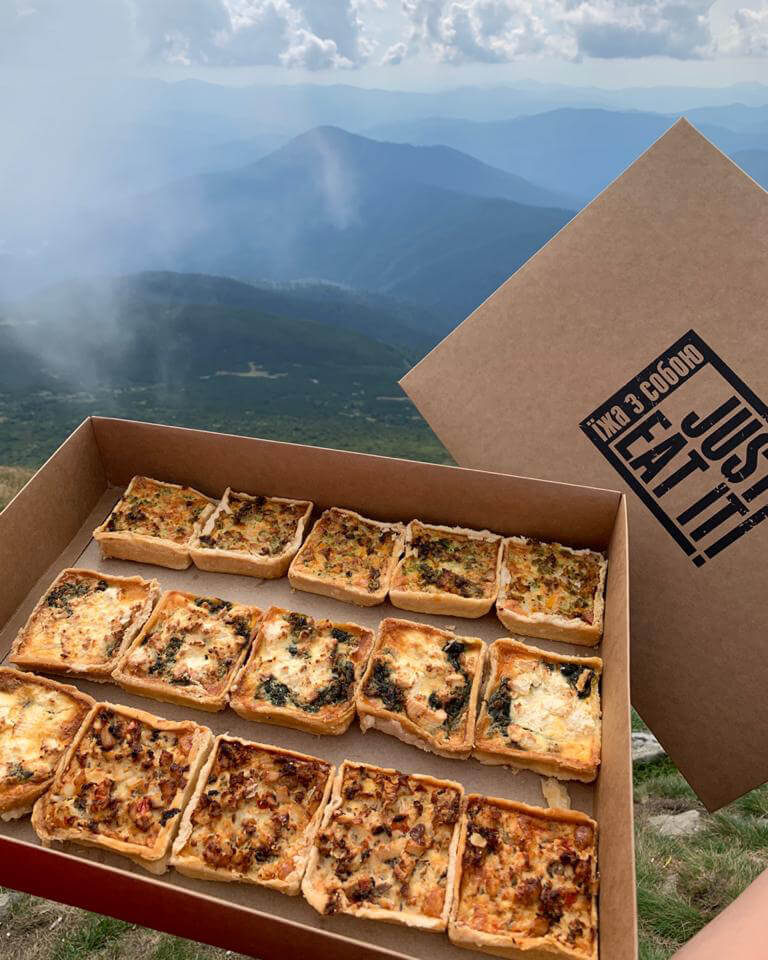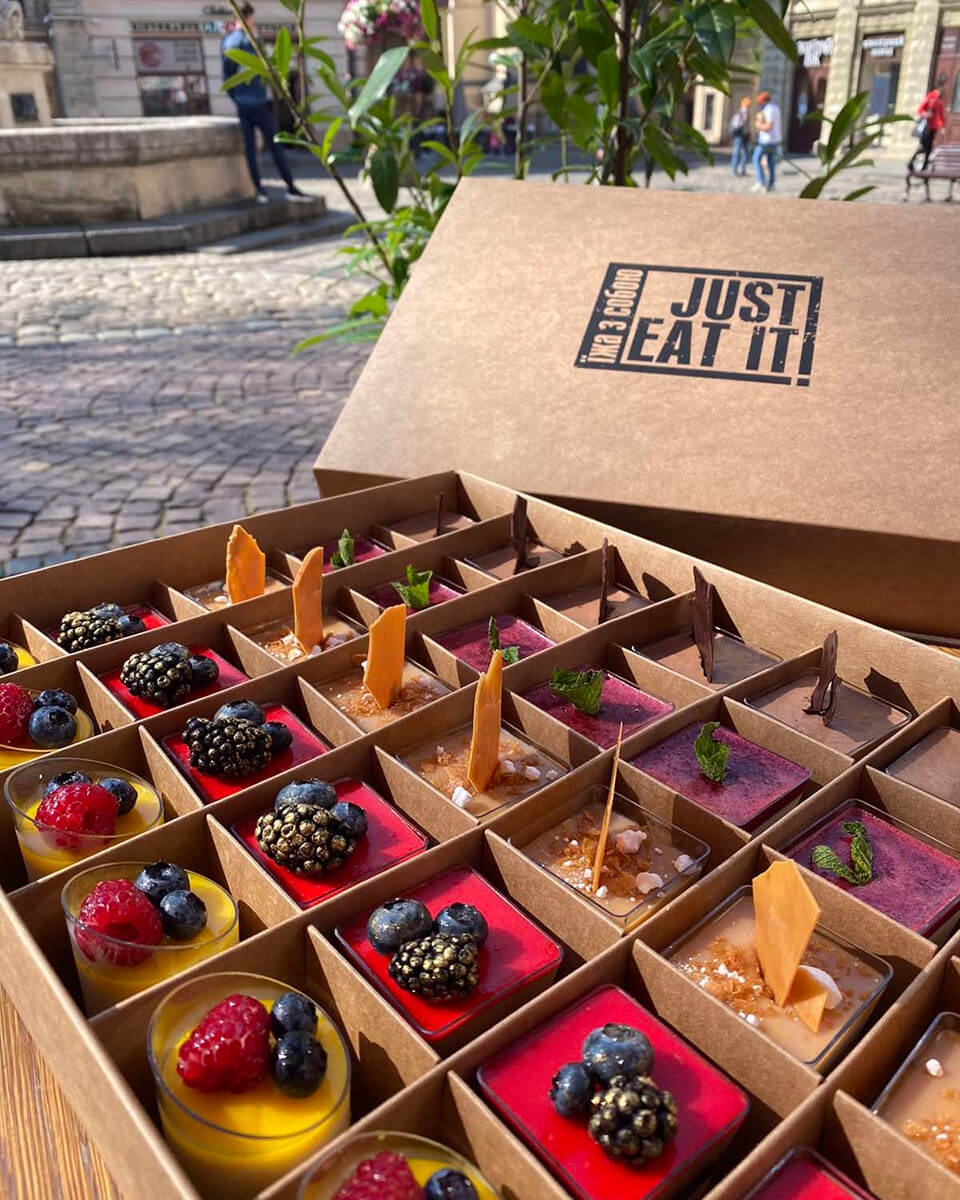 Tired of spending time on cooking?
We prepared a perfect decision for you.
A restaurant in Just EAT It! box.
You just need to do the following:
1 — order from us
2 — put the food into the oven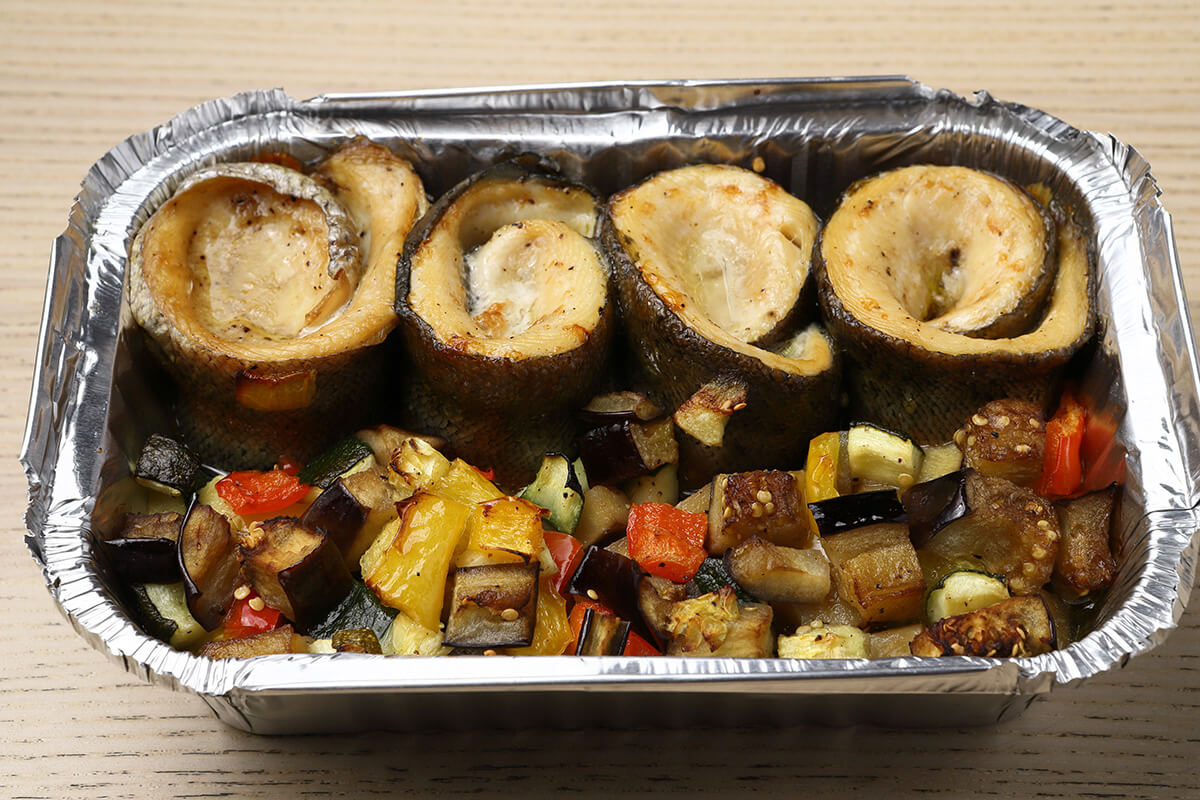 3 — put it onto the plate
And presto! Delicious and beautiful meal is ready.
Make every day special – it is easy and convenient with Just EAT it!
We accept orders daily 24 hours in advance before the delivery – +38 050 37 11 884