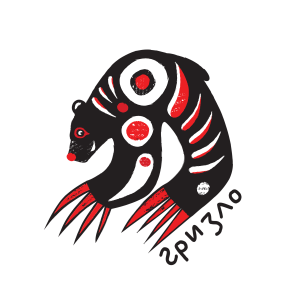 Lviv, 32 Rynok Square
+38 (050) 374 49 86
Mon – Thu 12:00 - 22:00
Fri – Sun 12:00 - 23:00
Everyone knows the famous American grizzly bear, but few people take a guess that the name originated in our Carpathians.
Gryzlo is mostly known to local hutsuls as they inherit the fear of this little monster from cradle. Carpathian Gryzlo is something between a grizzly, a Ukrainian Shepherd Dog, and a Ukrainian people's deputy. It's little, but it has claws like a real grizzly. In addition, it is extremely brazen, lazy and obscenely well-mannered. Gryzlo is famous for tearing his prey into tiny pieces before savoring the meat.
When you visit us to taste our chicken, you get the opportunity to feel like Gryzlo. The claws will only come in handy.