Top-3 board games about Lviv
Lviv is a fascinating city and people can discover it not only during tours or promenades. It's a city with its business peculiarities, warm and friendly local people. If you fall in love with Lviv and don't want to say good-bye, you can always take it with you as a game.
We've collected three board games about Lviv that can help you to know more about our city.
# 1. "Lviv Style Business"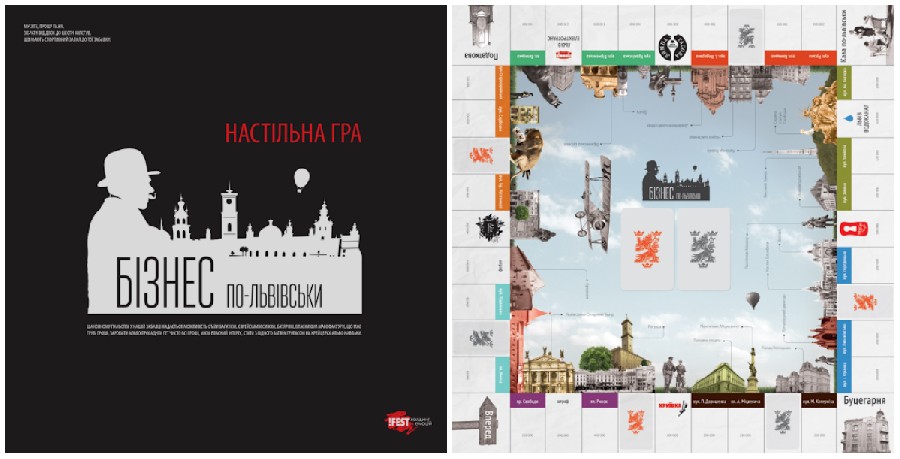 It'sakindofLviv style "monopoly". This is the game for 2-6 players who want to fool each other. You should toss dices and move around the field but there are Lviv peculiarities here: Virmenska Street, Pidvalna Street, Rynok Square, Svobody Avenue…Players can buy "Lviv Water Supply" and "Lviv Electric Transport", build building, take bank loans as well as find Police, Tax Administration, etc.
"Our board game gives a possibility to become rich, be a Jewish son, a hooligan, a rich owner of Manufacture, to earn or to lose all money, to make a fortune from a poor hooligan or to lose all money being a wealthy person", promise game inventors.
# 2. "Lviv Tour"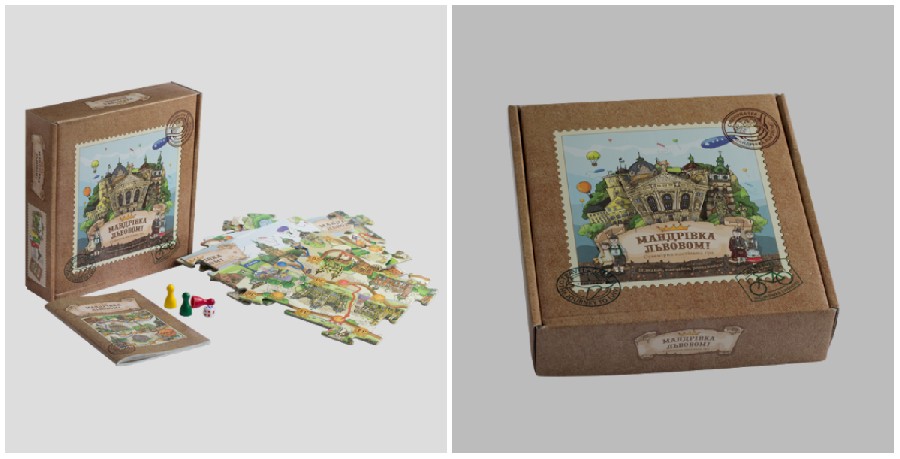 Thegoalofthegameistotellashortstoryofthemostoutstandingplaces of the old city and to reveal its secrets. There is a playing field with puzzles, a dice, a game piece and a booklet with interesting information.
"Besurethatthisgamewillcharmeveryonewhowillgo on a Lviv tour together with you. Perceive, learn, entertain!" – say developers.
You can buy these two games in the chain of "Souvenir shop".
# 3. Game-quest "Guards of the City"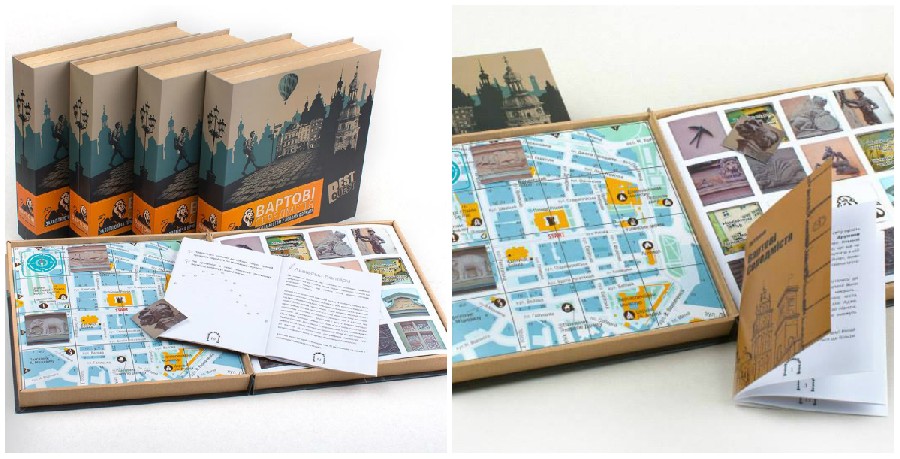 This game is Lviv tour in a new unusual way.
"It's a kind of a board game; there is a "playing field"- a map in the book that you stick when you go forward in it. It's a four-staged cycle: the first stage – a game situation, the second stage – our solutions, the third stage – our game actions, the fourth stage – a feedback/a change of game situation. All these stages are present in our tour," say game developers. For more information please visit here.