«!FEST» Holding of
Emotions
Now !FEST is more than a restaurant company. We have a brewery, the beer from which has already earned its world recognition ; we bake our own bread and delicious desserts; we make ice-cream; we make clothes about Ukraine, which give the freedom to fly; we build new, different apartments in Lviv; we hold festivals and also teach in our School of open-minded kids how to create future. We keep on! ;).
Mission and
goal

Our Mission
To create a unique scope of emotions and impressions, to make: itself, the city, the country and the world better.

Our Goal
To become the world company.

Our Values
Unique and visionary, passionate and caring, dedicated and open-minded – we move forward together!
Development
history
At the beginning of spring, 2007, somewhere at Rynok Square in Lviv, three young businessmen and non-conformists, felt an irresistible urge to make their own company, based on principles and values they shared. One of them, Andriy Khudo, was a visionary as he could unite people of different background. The company idea was accepted, and motions quickly. Logos were worked out, first employees were hired and the company was created. «Diana at Rynok Square», a summer open air cafe was the first project, and right after «Kryjivka» restaurant was born, September, 2007. «Kryivka» became the founding base for our Holding company.
The
founders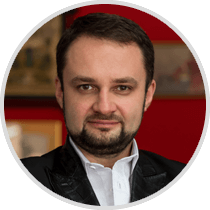 Andriy Khudo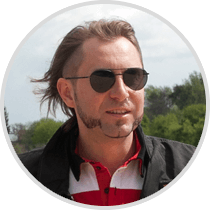 Yurko Nazaruk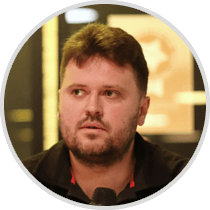 Dmytro Gerasimov
«Lokal»
community
A system of «kickbacks» in the Ukrainian economy, unfortunately, is one of the driving forces. In other words, you pay and you receive a part of money (it's often your money). This system works in state level as well as in private establishments thus testifying about corruption and dishonesty in relations. We are building our relations honestly and open with you. Our prices in the restaurants are reasonable and reflect market values. And this fact will remain forever! Giving a discount means to increase prices sneakily somewhere else (restaurant operates on a small profit). We want to build relations with patrons and employees alike, honest and clear as a common practice in the civilized world. One of our ways is a loyalty system. It gives us an opportunity to better understand everyone's needs and to leave positive emotions and unforgettable memories.
Please visit our website for further information about loyalty system.
Friends and
Partners
New partners join our Company every day. If you would like to become our partner, please choose a direction you are interested in and phone us.
PR / Taras Maselko / +38 (050) 431 55 84, prgroup@kryjivka.com.ua
Supply department / Lyudmila Ostapchuk / +38 (067) 410 77 07, postachannya@fest.foundation
Franchising «Rebernia» / Yuriy Turko / + 38 (063) 819 74 42, yturko@fest.foundation
Franchising «Drunk Cherry» / Rita Demchuk / +38 (067) 443 30 26, mdemchuk@fest.foundation
Franchising «Lviv Cheese Cake and Strudel Bakery» / Orest Kozak / +38 (093) 292 16 10, okozak@fest.foundation
Franchising «Lviv Chocolate Manufacture» / Vita Sofiyanchuk / +38 (050) 377 51 19, vsofiyanchuk@chocolate.lviv.ua
Educational directions / Viktoriya Khrystenko / +38 (067) 471 85 85, vkhrystenko@vilni.school