Memories about Crimea. Three stories from Lviv
This week Ukraine is celebrating the 71st anniversary of the Crimean Tartars deportation by Stalin that took lives of almost half of the Crimea population. We are joining to commemorate this event in a special way: with memories about young locals who have left Crimea for the last years. And with some have left it the last months due to the annexation of the Ukrainian peninsula by Russia.
Here are some of stories of Ukrainians from Crimea who work in !FEST Holding of Emotions.
Edem Abduramanov, 23 years old
Server at "House of Legends"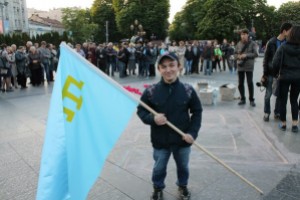 "I moved to Lviv from Crimea due to the latest development. Lviv is a very beautiful city and I've always liked it, dreamt studying here or just visiting it. Crimea is the Motherland of my ancestors. Although I wasn't born there, I consider it to be my second Motherland.
There are lots of memories about Crimea. I can speak for hours about them. Just let's take the sea! How we dived into water, visited aqua parks, sailed catamarans, met new friends...All very pleasant impressions.
My grandma told me a lot about the Crimean Tartars deportation. Her name was Salse. She was young but she remembered everything. In 1944 late at night on May 17-18, officers knocked at the door "to check population" and then read the order about deportation of the Crimean Tartar population, accusing them to be their Motherland! They gave 5 minutes to take all necessary things. People took food and clothes and everything else was left. Sometimes people could hide own things underground but officers found them... People were forced into cattle cars. There were 10 children in my grandmother's family, but only four survived...Locals were told that the Crimean Tartars were local man-eaters.
My dream is to bring Crimea in Ukraine as before. And everything will be all right. Crimea is missing Ukraine. I was in February there, it changed a lot. People are sad. To tell you the truth, I was very happy when I saw cars with Ukrainian stripes and the Crimean Tartar flag and names of villages or towns were still written in Ukrainian :). I believe that everything will be very good but we must work a lot. Glory to Ukraine and the Crimean Tartars!!!"
Eskender Useinov, 24 years old
half a year in ! FEST Holding of Emotions; plays in PRAVDA-orchestra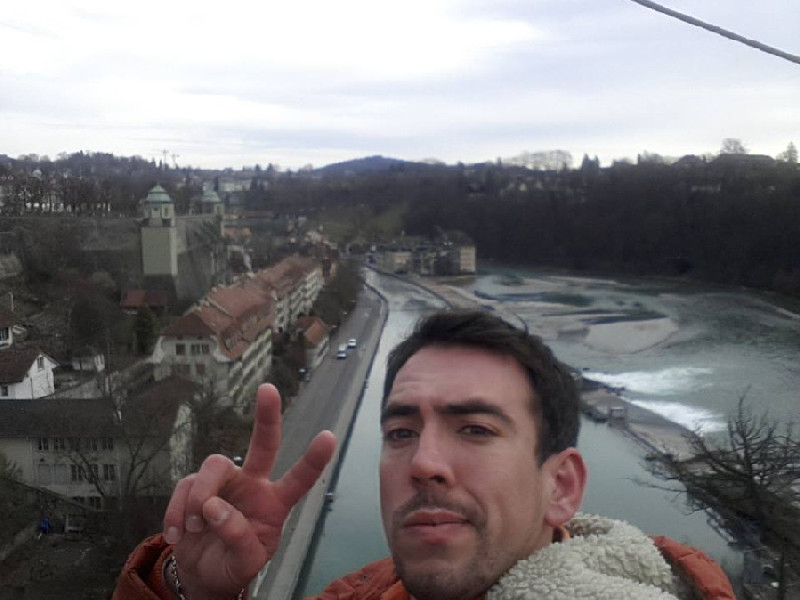 "I played in a military orchestra. I studied in Chaikovskyy Simferopol musical school from 2009 till 2013. Then I arrived in Lviv to enter a higher establishment. I am a student at Mykola Lysenko Lviv National Musical Academy.
I fell in love with Lviv at the first sight. Old architecture, another people.
I even didn't notice when and how fights began in Maidan. And then everything was going on so quickly that it was difficult to realize - Crimea was occupied...
I don't know what to say. I lived in Crimea and everything is of great importance to me there. My favourite niece and nephew live there: Asanutr - 3 years old and Zarina - 6. There I met my first love...
My grandmother was a deportee. But she never mentioned about it. And I wasn't trying to ask her. My parents returned to Crimea in 1989.
Being alone in a big country is difficult as all my relatives are in Crimea. I would be happy if everything would be as it was before. Crimea is Ukraine!!!"
Gennadiy Panov, 35
Chef at Pub-museum "Gas Lamp" for the last 3 years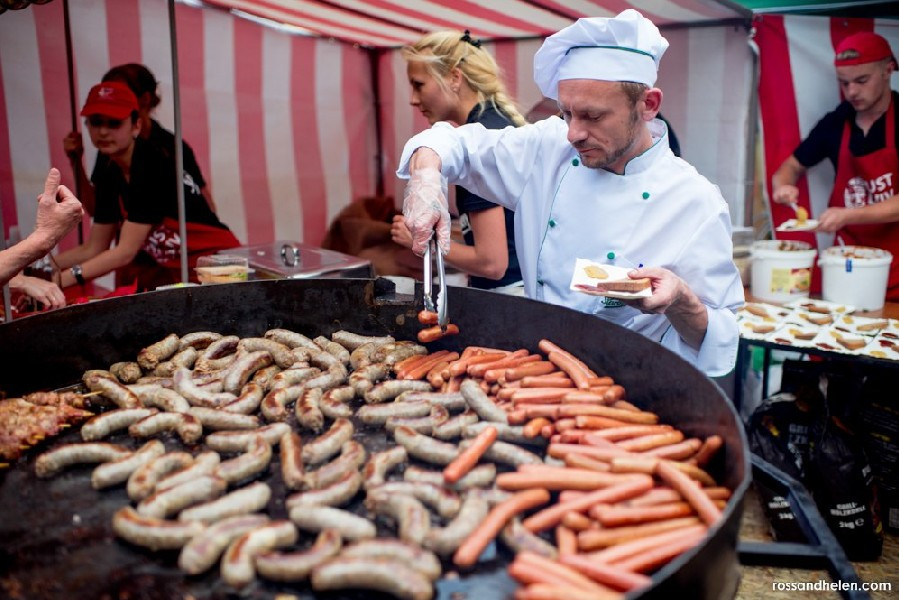 "I've got Russian roots. I was born in Crimea in a large family: I've got two brothers and two sisters. My father died when I was 16. So we had to start to earn money…
I've always dreamt of being an accountant! But once my mum fell ill and I had to prepare meals for everyone in my family. I began cooking and that was my start of entering the cooking school. Later I received a military notice and I did military service in border-security forces. I went on foot all over Western border of Ukraine – from Volyn to Transcarpathia…
I visited Lviv several times and came back to Crimea. I don't know what has pushed me to come to Lviv. When I arrived in Lviv for the first time I was walking with my open mouth wide – I've never seen such beauty before!
I began working in !FEST and I've been a chef for three years already.
I do miss Crimea! I wish it was as part of Ukraine as before! But I'm not a politician. I don't know what should be done for this. People are "brainwashed" there. When I talk with them they ask where I live in. When I say – in Ukraine, they tell me they live in Russia…
I can't say that I only miss the sea, my whole family is there. I am missing Crimean weather, the air, sleeping in thyme and in herbs, a river with a waterfall in my village, marble caves and our gardens… And what delicious apples in Crimea! I haven't been in Crimea for 3 years andI am eager to go there so much!"