Three retro cars that must be seen in Lviv. Photos
On the eve of Leopolis Grand Prix-2015, the festival of vintage cars, you can see photos of unique retro cars in some of !FEST restaurants.
Car on the roof overlooking the city? Car on 2nd floor of a busy dining room? How did they get there? Nobody knows but they sure have exciting stories to tell.
#1. DINNER IN BMW 326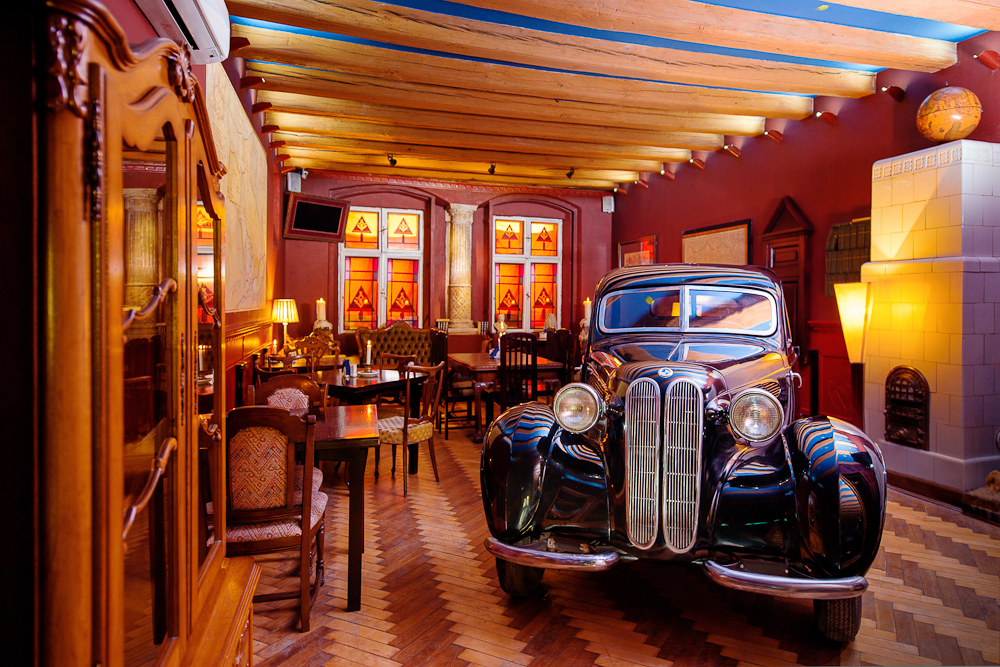 This beautiful car of 1936 is hidden somewhere in the halls of The Most Expensive Galician Restaurant. The car was BMW's first four-door sedan. After production it was an expensive car with an innovative design. BMW 326 was produced in 1936–1941 and briefly in 1945. A four door sedan model and a two – four doors cabriolet model were produced. 60% of the plant in Eisenach was destroyed during the war. Nevertheless, 3 BMW cabriolets, 18 BMW 326/2sedans were manufactured till the end of 1945.
BMW 326 — a front-engine, back-wheel drive
Engine 1971 sm³, 45 horse power
Weight — 1 100 kg
Top speed — 115 km/h
Designer — Fritz Fiedler
#2. THE LEGENDARY TRABANT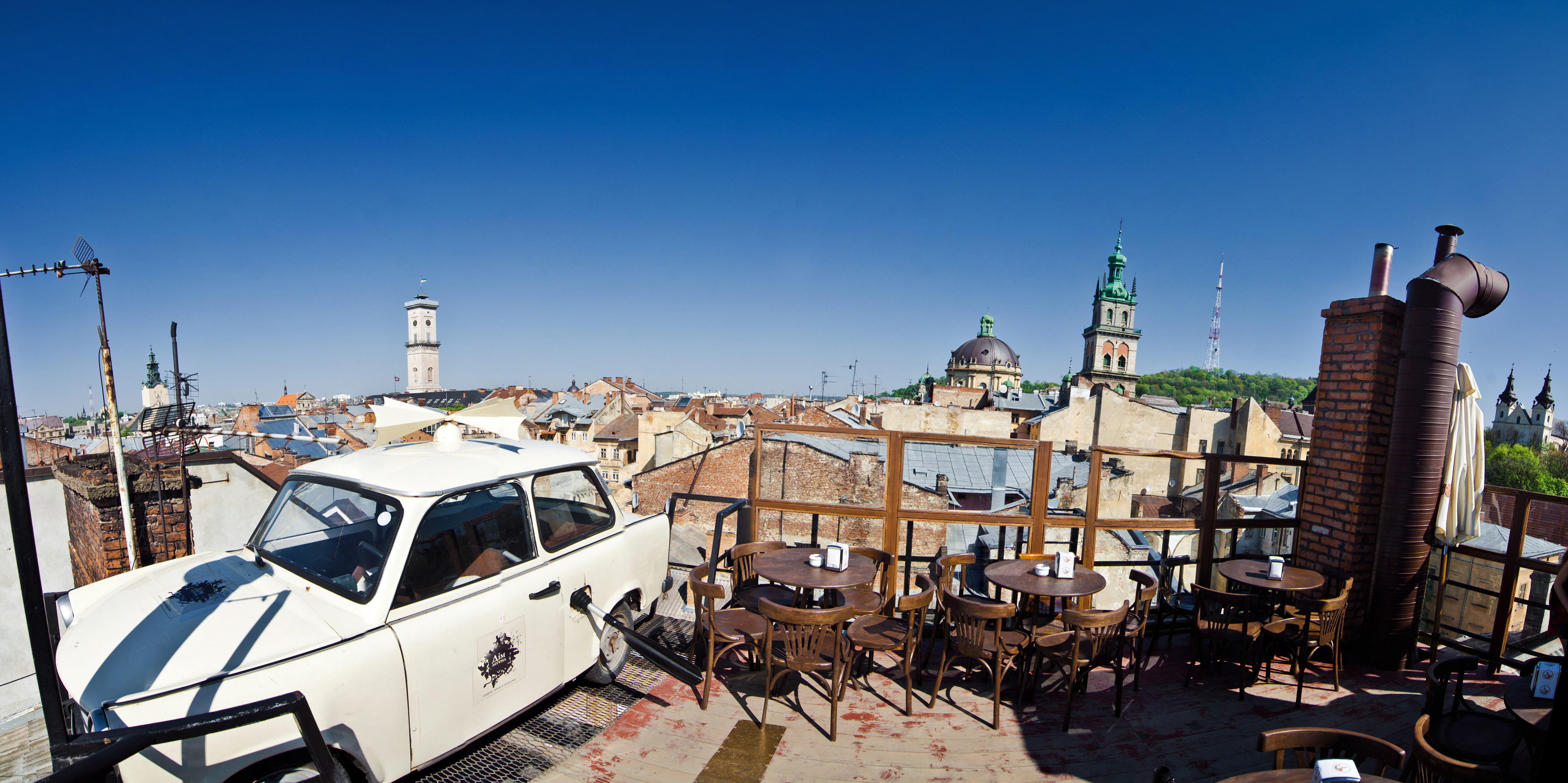 "The airborne car of Manual and Row Drive, "EMIR" model" – this is how it's written on the car that has mysteriously got on the roof of "House of Legends". The old Trabant (1979) differs from the others Trabant, owning a propeller and rows. According to the legend, the chimney-sweeper takes his car and fly over Lviv traffic jams when on call to clean house chimneys.
Trabant is a producer of compact cars from the Eastern Germany (a pre-war plant of "Horch" company). From November 1957 till April 1991 3 132 Trabant cars were assembled in Zwickau.
Front-wheel drive, 4 seater car
Engine 600 sm³, 26 horse power
Weight - 620-660 kg
#3. COFFEE & PEEL
One can see Peel P50, the smallest car in the world, downtown in Lviv in Lviv Coffee Mining Manufacture. It's a three-wheeled microcar manufactured by Peel Engineering Company.
This model could take one adult and a shopping bag and had only one door on its left side and one headlight. It has beaten a record so far as the smallest series car made. There is a handle at the rear and it allows the car to be manually moved around when required. It was assembled in 1963-1964. In 2010 Peel P50 production was reinstated in Northern England and powered by an electric motor and with a top speed of 16 km/h.
Powered by a motocycle engine, 4,2 horse power
Maximum speed – 61 km
Weight 59 kg
Fuel consumption — 2, 8 liters /100 km.
We would like to remind you that an exhibition of Willys MB, the American military car of WWII, will be held in Italian Terrazza, 6 Rynok Square, during Leopolis Grand Prix on Friday 12th, at 14.00. The film "The Longest Day" of Normandy landing of June 1944 with Shaun Connery will be shown at 21:00 Free admission.