How Pasta is Made in Lviv. Photos
You can taste true Galician narizantsi (pasta) now in "Post Office in Drukarska Street" in Lviv.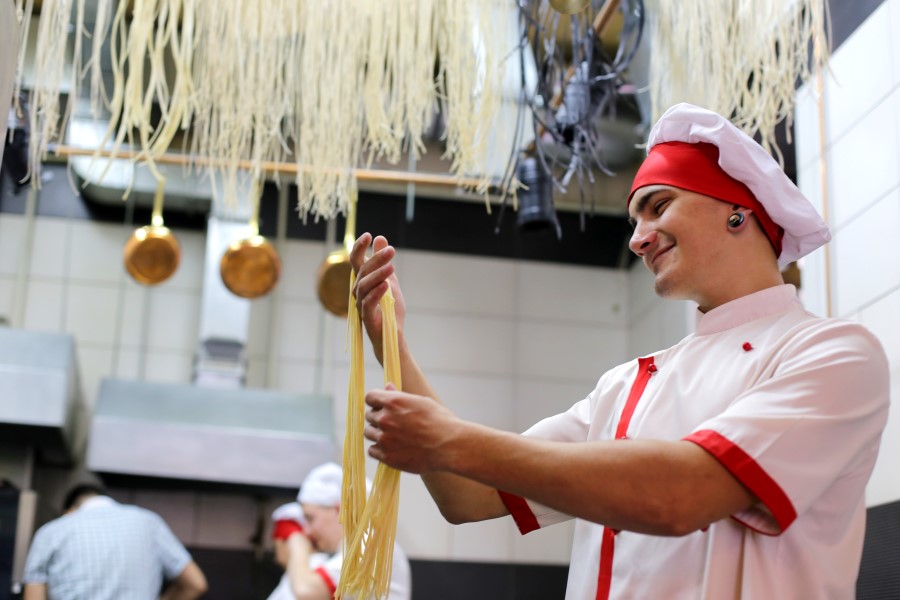 You can now eat, meat, or mushroom, or salmon as well as vegetable pasta.
All recipes are home made. For example, traditional Bolognese meat pasta is made with smoked meat and salo (pork fat) and it's tasty! Instead of Italian Parmesan we add local dry goat cheese which is delicious!" – says Yuriy Ponomarchuk, the chef of the restaurant.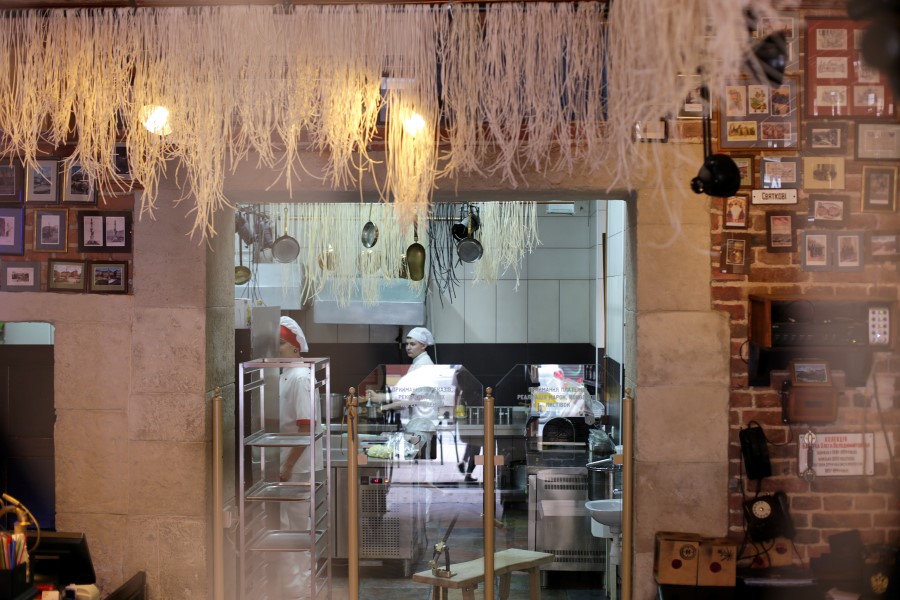 All stages of pasta preparation are done in the kitchen of "Post Office in Drukarska Street": dough making, rolling out through extruder and drying out. It's an open process and guests can watch it through the glass window.
"We use durum wheat flour and water. No eggs or any other additives. It's the Italian commercial traditional method of dough preparation. Such pasta is cooked faster and is kept fresher – as dried as soft in the fridge. We roll out pasta through the extruder Bigolaro", says the chef. He plans to make sweet chocolate pasta.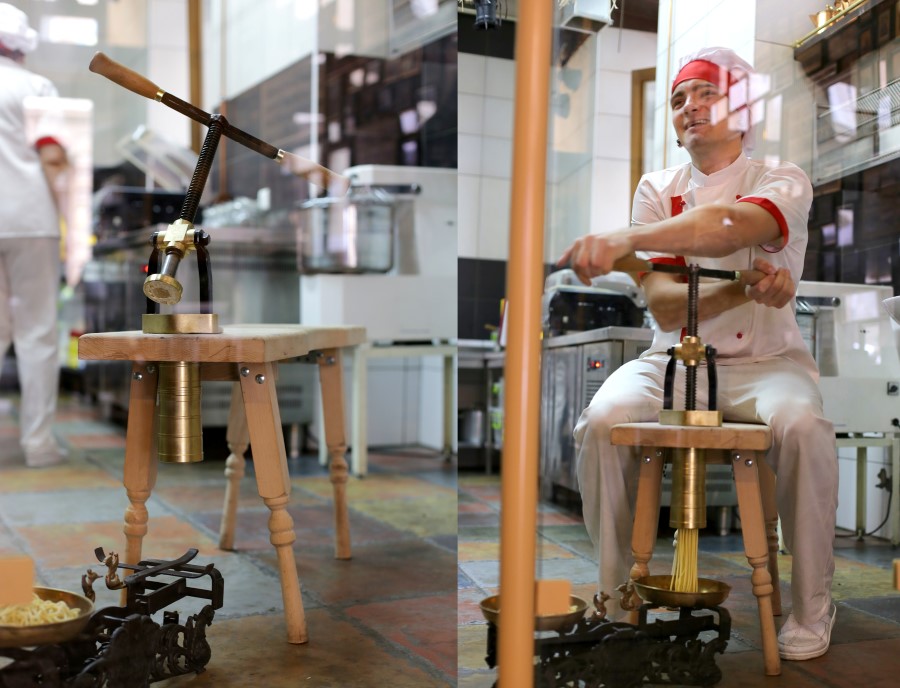 "There is the biggest collection of craft beer from Europe and the USA in "Post Office in Drukarska Street" that goes best with our pasta. The restaurant has got more than 200 brands as well as guests can drink local manufactured beer from Beer Theatre "Pravda", he adds.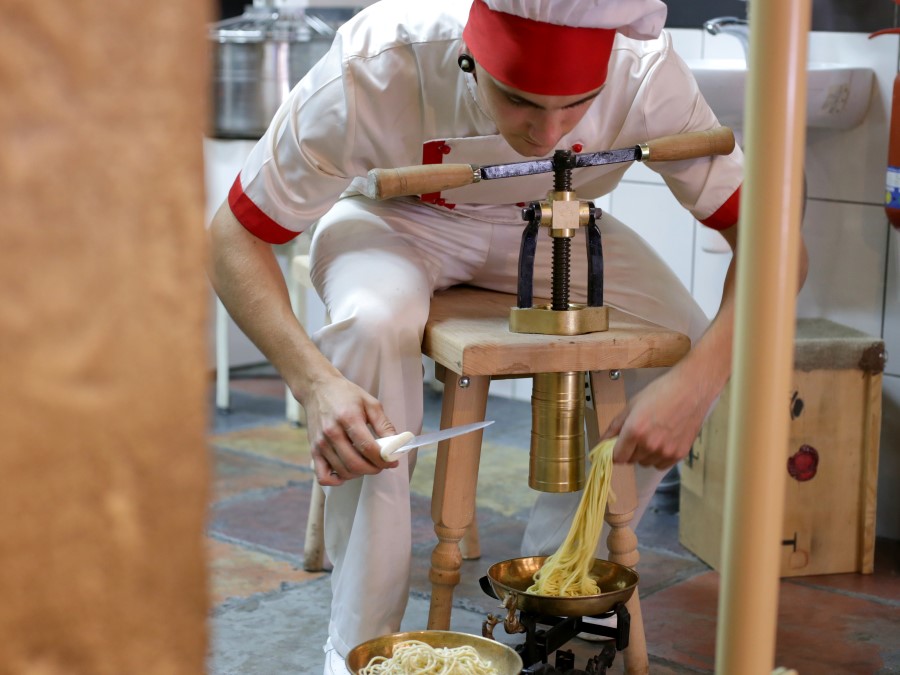 "Post Office in Drukarska Street" — Lviv, 3 Drukarska Street, (050) 434 71 48. Find us at Facebook.