Beer Theater "Pravda" is # 1 in people's voting!
Lviv Beer Theater "Pravda" won the first place according to the readers' voting in Forbes Ukraine, a well respected publication.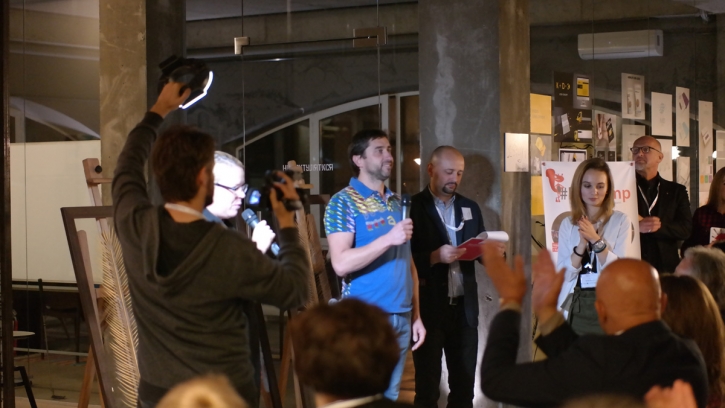 YuriyZastavnyy, aco-founderofBeerTheatre "Pravda" attheawardceremony / Photo restaurantnews.com.ua
The voting took place in the competition "Restaurant Palm of Ukraine 2015." The results were announced on 1 October.
Beer Theater "Pravda" and 11 other restaurants of Ukraine reached the final in the competition.
Here is "Pravda" promo video for the competition "Restaurant Palm":