Organic Meat Only Available at "Dido" Shop in Lviv
Organic products from local farmers are becoming more popular. But not all producers can boast of a big range of tasty and high quality products, tested in our own laboratory. We've found three such products in "Dido" that cannot be found anywhere else.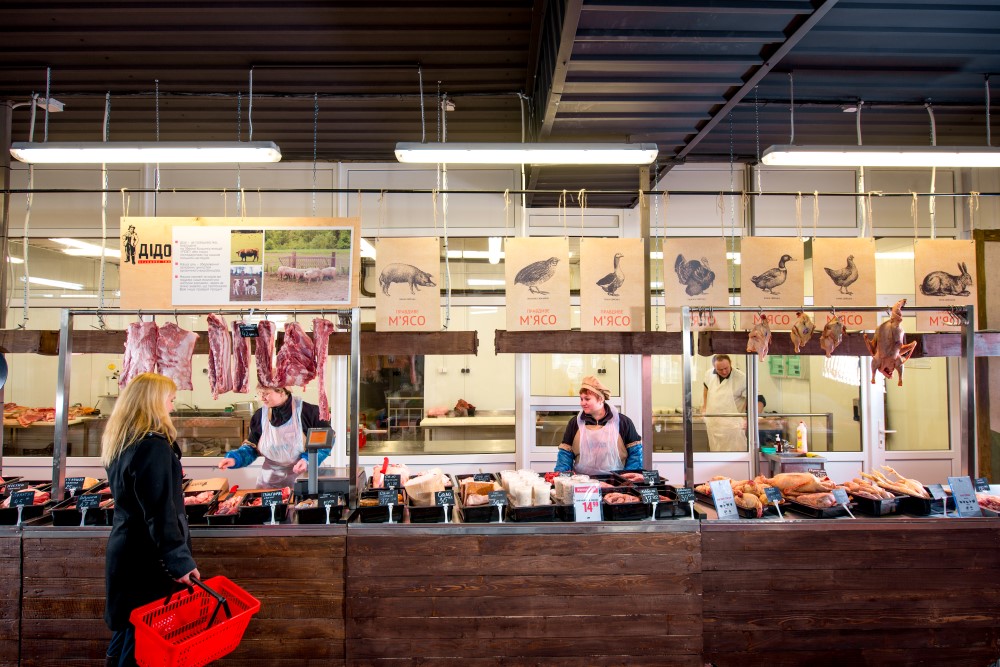 Pork from Cherkasy region. "This meat is from Zhashkiv, Cherkasy region. The unique feature of this pork is that pigs are fed with home-made food. Meat of pigs fed with premixes is cooked very fast while organic one is cooked a bit longer. But it's a positive sign because it's totally organic! Pork from Cherkasy has got a rich red colour", says Natalya Holovatska, "Dido" Project Manager.
Chicken tabaka. "This chicken breed don't grow big – 500-800 grams. Its delicious meat is rapidly cooked and can make a lunch or dinner in half hour. No one but "Dido" sells this type of chicken," states Natalya.
Mutton of a Carpathian breed. "You can hardly get mutton in Lviv. "Dido" has its own producer who breeds sheep particularly for us. It's high quality and tasty meat."
"The particularity of "Dido" project is to not team-up with any unknown markets, but only with individual producers who make products specifically for us and under supervision. Nowadays there are 80 certified Ukrainian farmers. We test all products in our laboratory as well as control the quality," says Natalya Holovatska.
We would like to add here and the project of local products "Dido" is the best in the competition of business projects for sustainable development in Ukraine. The aim of "Stalo" competition is to popularize business solutions that are environmentally friendly, give positive social effect as well as economically viable. The jury of the competition evaluated not only business indicators but but cases' interest and feasibility, economic, social and ecologic effectiveness.