Wine Tasting "The South of Italy: a Variety of Style and Tastes"
The Most Expensive Galician Restaurant has got one of the biggest wine list in Lviv: over 350 wines for the most demanding and sophisticated guests.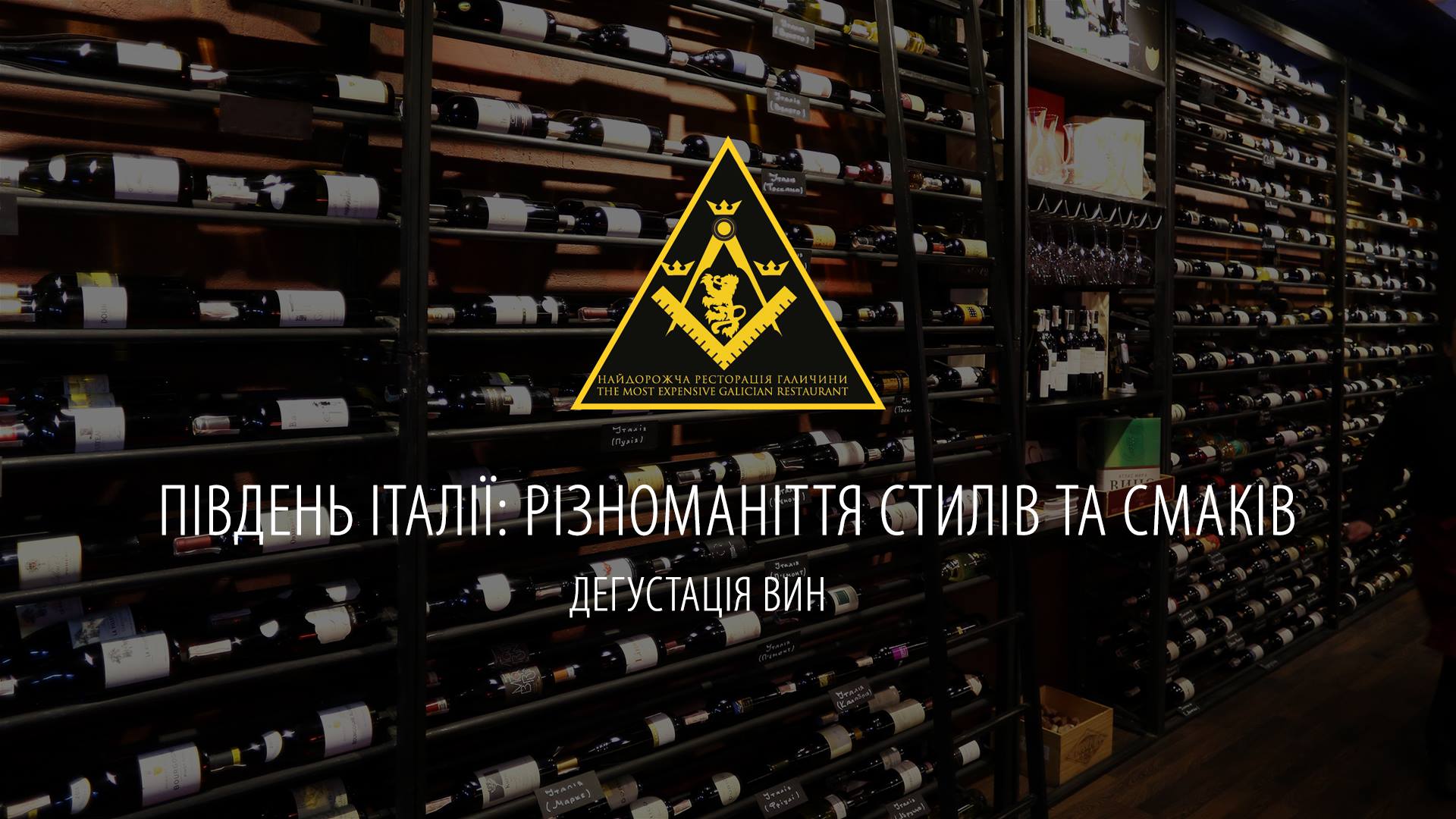 We've decided to give an opportunity for our wine connoisseurs to savour Italian wines of our restaurant's collection.
Thus, everyone is invited on March 29th to taste wines of sunny Italy. Each participant will try bright and fascinating wines from the Southern regions of Italy: Apulia, Calabria and Sicily.
Perfect climate conditions and large quantity of local grape sorts influenced a special style of wine in this area.
Here is what we'll recommend:
White dry Chardonnay Montonico (Cantine Campoverde);
White dry Grillo (Cantine Pellegrino);
Pink dry Hiuri (Cantine Campoverde);
Red dry Cabernet Sauvignon (Cantine Campoverde);
Red dry Nero d'Avola (Cantine Pellegrino);
Red semidry Primitivo di Manduria Brunile de Menzione (Schenk).
Dmytro Omelnytskyy, the chef, will prepare appetizers in Italian style.
The host of the evening – a wine expert Oleksandr Sharai (Kyiv).
It will definitely be delicious and atmospheric!
Price – 200 UAH
For more details please call: +38 050 430 87 83