The first "Kvitka" building ready! Hurray!
Owners of flats in "Bortnyanskyy" house have received their keys today. The building is located at 28 Bortnyanskoho Street, bystreet Shevchenka.
"Bortnyanskyy" house is 10 floors, 102 flats, open on the ground floor and an underground parking, a playground for kids, a terrace on the roof with a spectacular view of the city. It was built by "Kvitka" workshop house during 1.5 year.
The house entrances "tell" the history of art. There are pictures of artists on each floor that represent a certain art period: the Renaissance, the Impressionism, the Cubism, etc. There 62 pictures totally among which the pictures of Ukrainian painters: Trush, Yakutovych, Novakivskyy, Bohomozov.
You can also find poems written by Ukrainian poets: Lina Kostenko, Volodymyr Sosyura, Grytsko Chubay, Bohdan-Ihor Antonych, Ivan Franko, etc. Totally – 19 poems.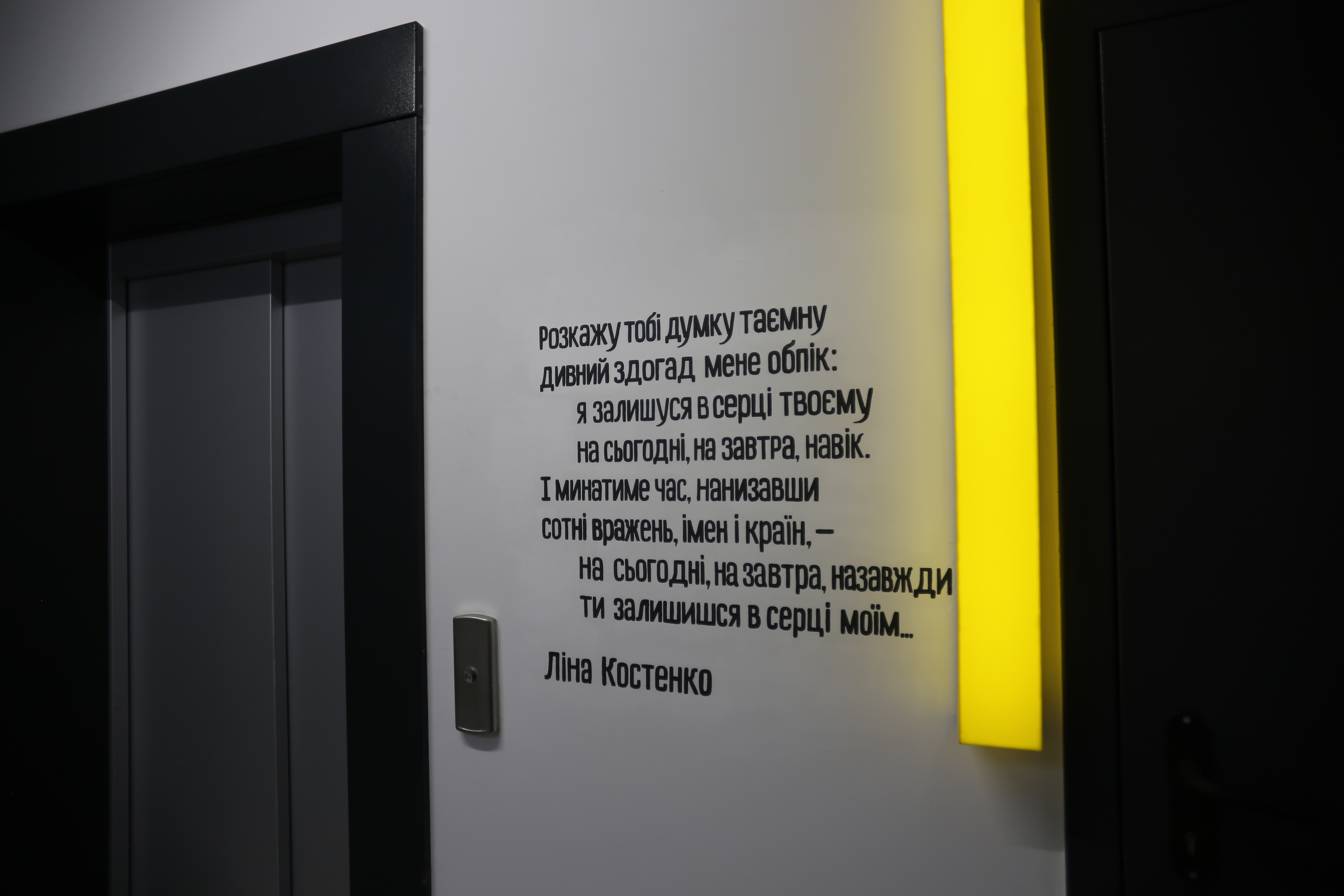 Bortnyanskyy was a famous composer, singer and conductor. That's why, the notes are located on the façade that are created by French balconies.
We believe that our city is a common space and our common problem. Thus, constructing a comfortable building where you'd love to live and bring up children we try to make our contribution in correct understanding of public places. And we believe that our houses can change our city for better.