!FESTacademy: 20 Quotations of Borys Gudziak, the Bishop
On September 1st a meeting !FESTacademy: the Bishop Borys Gudziak, The Future Ukrainian: education challenges took place.This time we've spoken about education with Borys Gudziak, a Harvard graduate, a long-term principal and today the President of the Ukrainian Catholic University (the UCU), a student of Josyf Slipyj.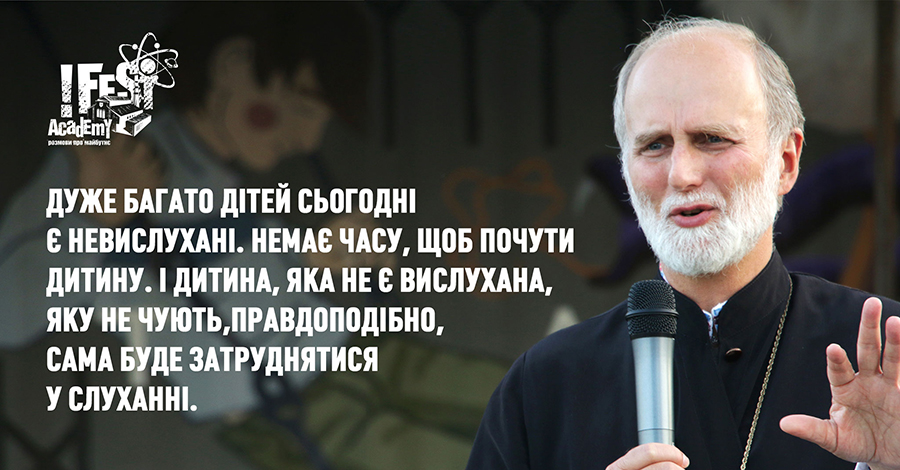 The Bishop shared his opinions about three basic disciplines which Ukrainian school needs today.
#1 Listening
1. A lot of children today are not heard. There is no time to listen to a child. The child who is not listened and not heard will, of course, have difficulties in listening later on.
2. We understand that we are working over different projects today. Projects are grouping us. Project approach is very important in studying. Dynamic is not only a teacher, a pupil or a student, it's network.
3. I think we must note such people in our life who can listen and help from early age: a child, a teenager and a student can listen better. It has a lot spiritual basic concepts.
4. Our DNA has a record that we must communicate and it can't be deleted.
5. Actually, we can state that an art of life is an art of communication.
6. Nowadays Ukraine needs people who can communicate well and can adjust communication more than anything else. And those who can communicate should be virtuoso of listening.
7. I greatly wish our schools to be a place where our children will be listened to, where they will get an example of virtuosity in listening and communication.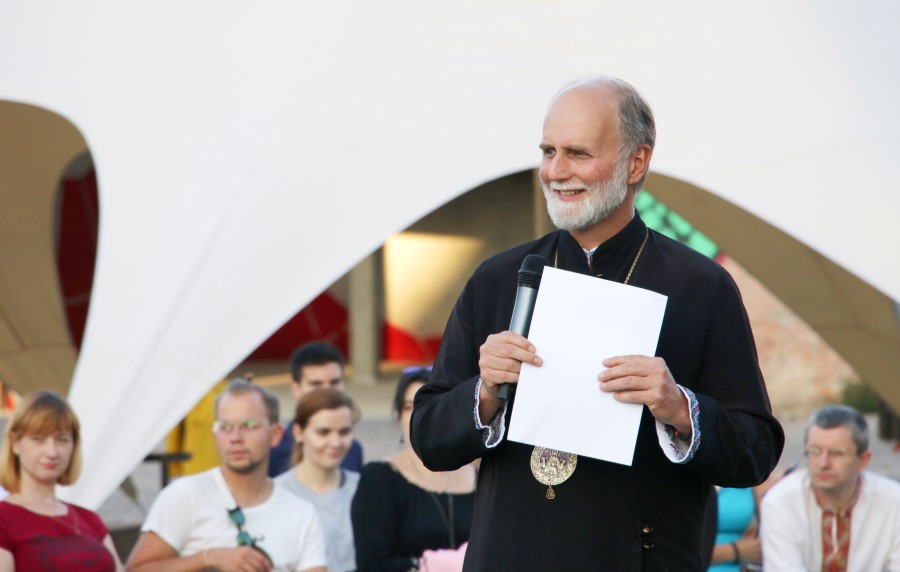 #2 Evidence
8. There is nothing more tiresome than permanent spontaneity. A person needs rooting.
9. Our school, being open, creative and stimulating searching must be a place of peace and calm in body posture. A child must know who he is: spiritually, ethnically, nationally, and socially. A child must have clear dimensions and integrity that is not crusty, hard as stone, frozen and not indistinct as well. A child must testify about something: deep and life-giving.
10. My suggestion: the school must give peace and quiet, stability, body posture in order to testify about something. Otherwise, you will be permanent observers.
11. We must show children that face to face activity is better than virtuosic virtual one.
12. All deep and true things are not measured by quantity.
13. We can testify and we never know who we will influence with our evidence but it does.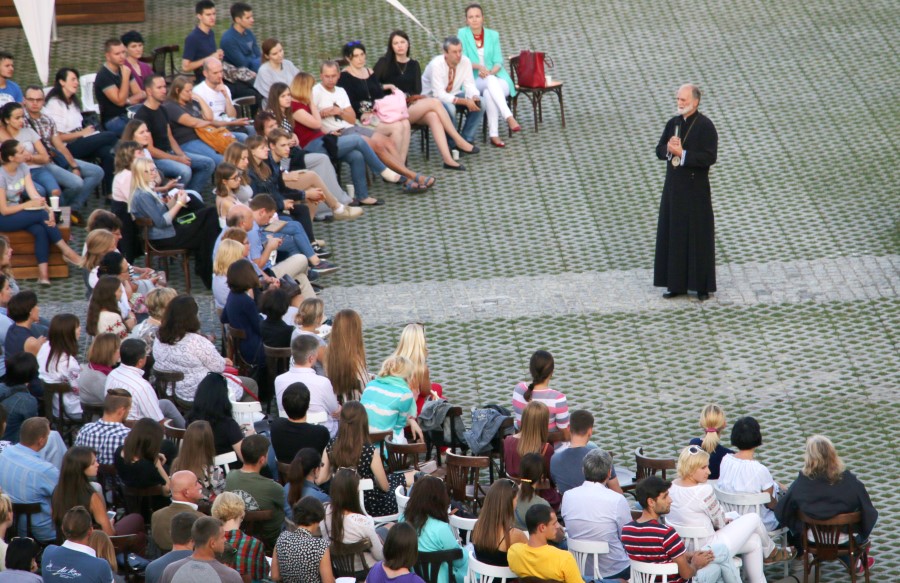 #3 Service
14. I hope that our higher educational institutions, our schools – from kindergartens to Doctor's degree – will be places of service where teachers will be an example for his pupils, students how "to serve".
15. To give something you should often go down. A teacher must approach a child as the God is approaching us.
16. We all in Ukraine need to be picked up. We all need to open our inborn ability to pick others up. We are tired of mutual humiliation: in politics and economics, in business and society, at work, at school and in the family. How it's wonderful to give birth with such a simple gesture.
17. Listen and listen, make communication, stand firmly owing to traditions with open heart and open mind to testify something deep and immaculate, and be pupils in a school of service.
18. Plenty of modern things are demythologization of sacrament. I think today postmodern believes rationalism, that could have been without love, stands for the Holodomor, the Holocaust, the Hiroshima, the Nagasaki, is revived again in the South Korea. This progress forgets about sacrament and values of each person.
19. Kim Jong-il studied in Switzerland. I think it was a rather good school. But this school didn't teach him sacrament. He didn't learn to listen; he didn't learn to testify about values. And he, perhaps, didn't learn to serve.
20. Be kind servers and witnesses. Listen, learn, be joyful, live happily and give birth.