Five Dishes to be Tasted in "Mason" Restaurant
"The Most Expensive Galician Restaurant", or "Mason" is not merely a concept restaurant that tells the story of mason but a restaurant with delicious exquisite cuisine. Dishes prepared by cooks break stereotypes and understanding of cuisine in general. Dishing out is a kind of ritual, too. Our servers take it very seriously. If you visit "The Most Expensive Galician Restaurant", we recommend tasting these 5 menu dishes.
1. Cheese platter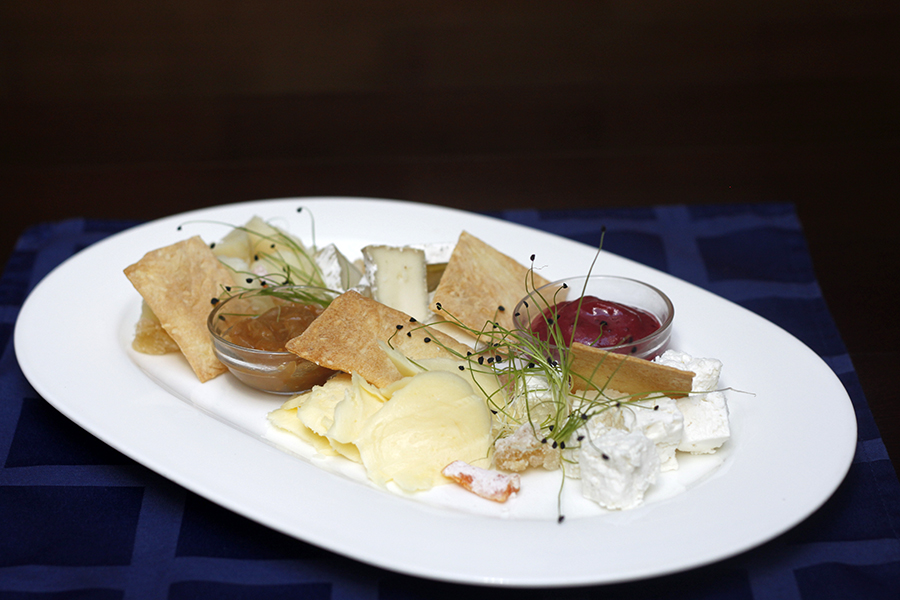 What's this?
It's a platter of cheese of local production. You can try local blue cheese, suluguni cheese, bryndza and goat cheese.
Why cheese platter?
We've selected the best farmers who made cheese of local products. They live in Lviv, Vovchukhy, Nyzhnye Husne, Ivano-Frankivsk and Mukachevo.
Dishing out
Cheese platter is served with cranberry ginger and onion jams, sesame crackers and sweet candied pear and carrot. You can eat either with hands or cutlery.
2. Beef Tartar

What's this?
It's top-quality meat of Volyn meat breed. It is thoroughly chopped into small pieces and mixed with three sauces: Tabasco, Worcestershire and Tartar.
Why beef tartar?
Firstly, it's tasty. Secondly, the kitchen of "The Most Expensive Galician Restaurant" is open, so all guests can watch the preparation process. Thirdly, meat is smoked by fruit trees, providing a special taste.
Dishing out
Beef tartar is served on a crystal transparent dish with a lid. Open carefully ;-) A server will bring you tartar, toasts, potato and salad. But true masons know how to make it together.

3. Chicken broth
What's this?
It's traditional but, actually, not traditional chicken broth.
Why chicken broth?
We recommend this dish because "the masons" not only want you to be full but make a surprise.
Dishing out
At first it seems you are served with a set for tea. But, in fact, a server brings a pot with chicken broth and a cup with kind of "sugar" and brewing (a quail egg and noodles). You'll see a bag with dried (dehydrated) roots and specially prepared spices in the cup. A server will help you to brew the broth.
4. Ribeye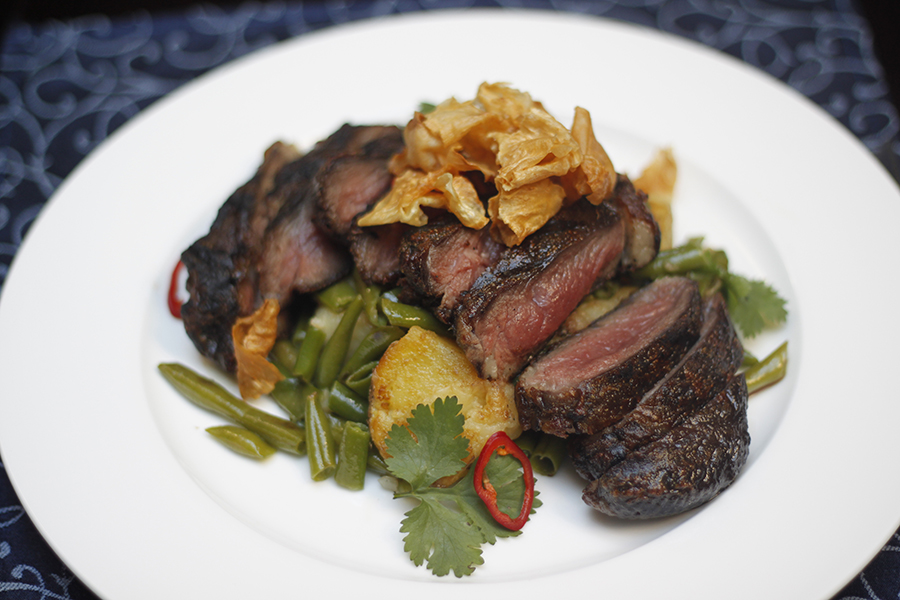 What's this?
It's steak. Meat is cut from oxen of Volyn meat breed. It's Ukrainian breed that was grown in Volyn in 1994.
Why Ribeye?
Meat is aged for 15 days. It is "dry aging" that anticipates internal fermentation and changes meat structure: it becomes tender and firm. Such aging beforehand provides clearly expressed meat taste.
Dishing out
A ribeye portion is not small. A side dish is changed every season. Cooks slice meat for better consumption. Firstly, we advise to taste everything separately (if you want, you can eat with hands). Later on, combine together all ingredients and go ahead.
5. Fried egg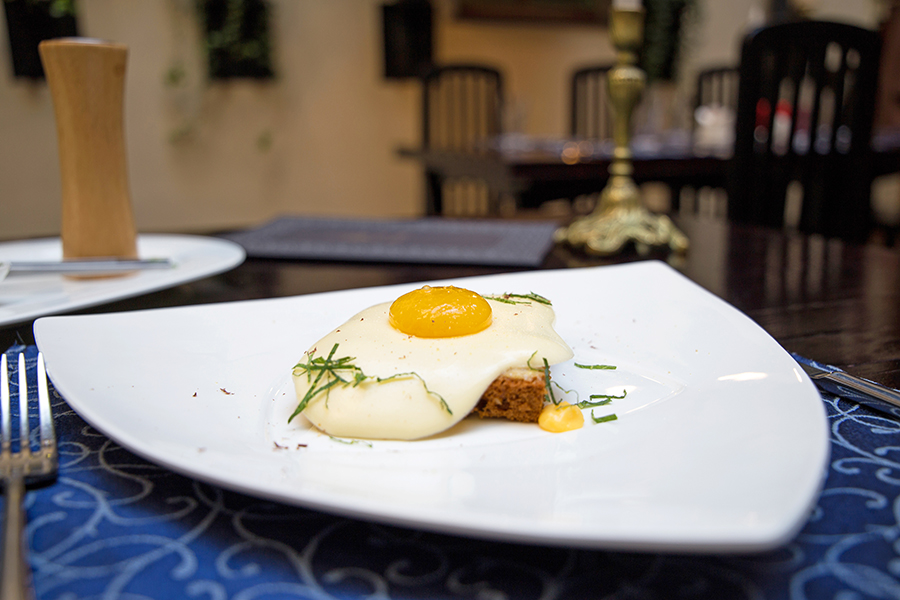 What's this?
It's a dessert. That's why, fried egg in a "Dessert" section is not a mistake as many guests think. It is made of honey cake, cream anglaise, lemon peach syrup and other ingredients.
Why Fried egg dessert?
It's a very unusual dish, deceitful and unobvious. It has become the most popular photo in instagram.
Dishing out
It's cuisine on a molecular level. A server will bring you a dessert that looks like a fried egg on a piece of bread. Details are very important in this dish. When you cut "the yolk", it will flow as in the fried egg; whereas the white will keep its correct colour and texture. It's not too thick and not liquid. You'll be offered salt and green herbs with your fried egg (specially prepared sugat with lemom zest; green herbs are chopped mint).
Enjoy our dishes! We are looking forward to your feedbacks at Facebook :-)