The First "Crystal Brick Award" for "Kvitka" First Building
Our victory! We've got great news. Not only beer has received international awards but our buildings, too. The Workshop of Buildings "Kvitka" has won its first but, for sure, not the last award at the international contest "Crystal Brick" for the best building investment around the eastern border of the European Union. "The Building at Bortnyanskoho" has been granted "Crystal Brick Award" for the 2nd place in the category "Residential Estate."
"We are proud of our first project and we are extremely happy that jury highly rated our Building at Bortnyanskoho" - said Nazar Horodetskyy, the director of the Workshop of Buildings "Kvitka"
Bortnyanskoho is the first project of "Kvitka" Development Company. Now we are building three more residential estates. All in all, projects from Ukraine, Poland and Belorussia took part in the contest; totally 42 buildings.
Ukraine represented 10 buildings in four categories: residential estate, administrative and office premises, educational establishments, residential and service buildings. All presented objects are built in Lviv. Other participants in the contest were: the Metropolitan Andrey Sheptytsky Center, IT House, the educational establishment at Skrypnyka-Drahana and residential estates: Greenville House, the City of Grass, Parus Park.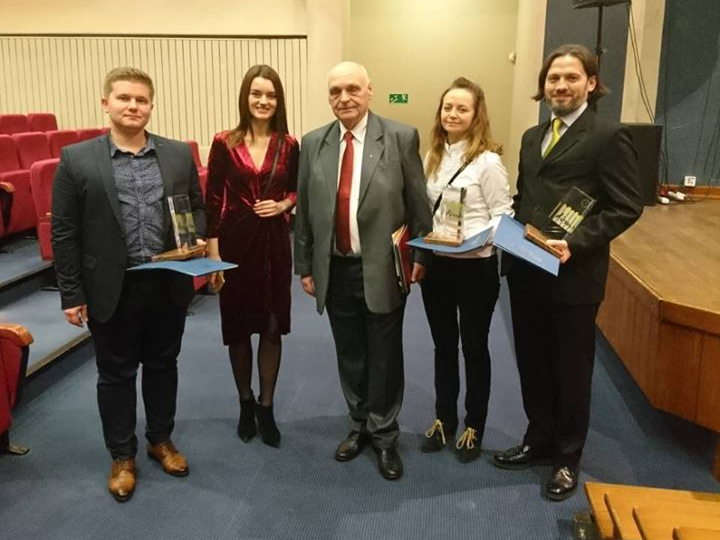 The main goal of the contest is stimulating economic, business and public activity of regions of the Eastern Europe in the sphere of regional infrastructure development, construction and architecture. This contest was held for 17th time. Ukraine actively takes part there.
The awarding took place on December 8th 2017in Lublin in Congress-Centre at the University of Natural Sciences.