«I Do Care» – Donation for Elderly People on St. Nicholas Day
Our partners, the Ukrainian Academy of Leadership, have started money donation for lonely elderly people in Lviv.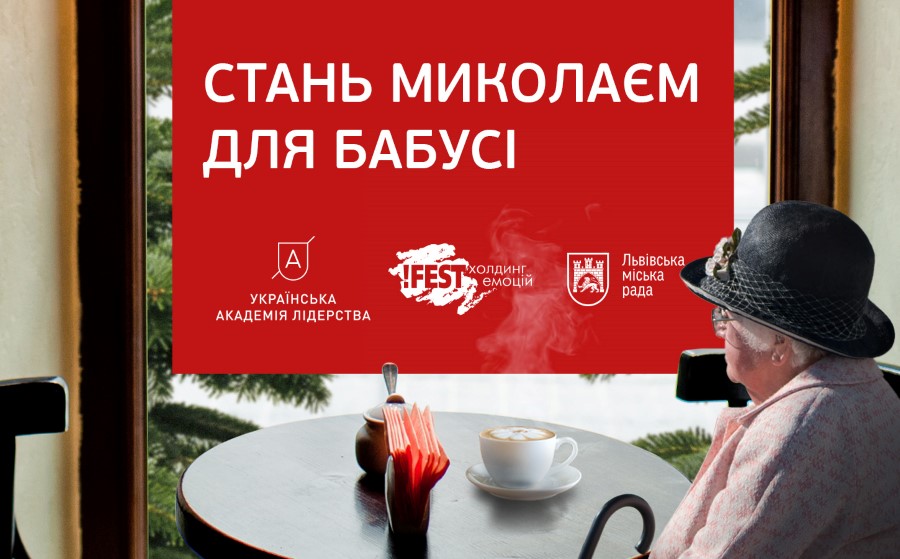 We sincerely invite everyone to visit !FEST restaurants till December 31st included and while ordering dish or drink, and contribute to a good cause "A Special Offer from St. Nicholas" for 10 uah. We greatly ask you to share the idea about the contribution for elderly people among your friends in social networks and use a hashtag #Idocare.
All money donations will be going to help elderly people. Part of the money will be used for celebrating and greeting each elderly person with a gift.
The project logo is "Comfort Elderly People!" All organizers: Lviv branch of the Ukrainian Academy of Leadership in collaboration with Lviv territory centre of social protection of Lviv City Council and all !FEST team is grateful for all donators who has joined or will join this project.
From now on students of the Ukrainian Academy of Leadership plan to support contacts with elderly people and involve them in educational and cultural events during the whole year.