Latte Art Battle 2018: Pitcher is Better than Brush!
A real performance was arranged by our baristas in the patio of Lviv Coffee Mining Manufacture. It was an internal tournament of Latte art battle among baristas of !FEST team. There were lots of guests, so all of them tasted our lattes.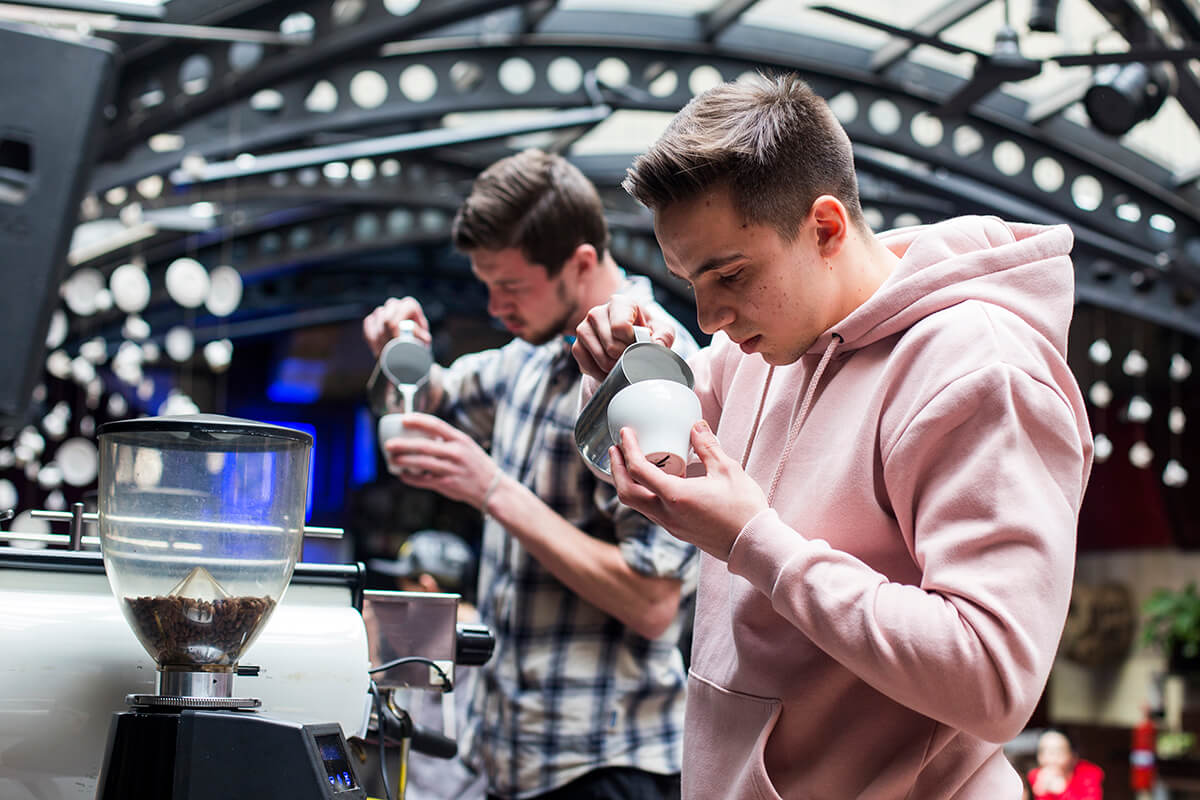 Totally, there were 20 participants, mostly from Lviv Coffee Mining Manufacture, no surprise here. ;-) There were boys and girls (However, only 2 female baristas) from !FESTrepublic Club, Lviv Cheese Cake and Strudel Bakery, The First Lviv Grill Restaurant of Meat and Justice, House of Legends and The Most Expensive Galician Restaurant.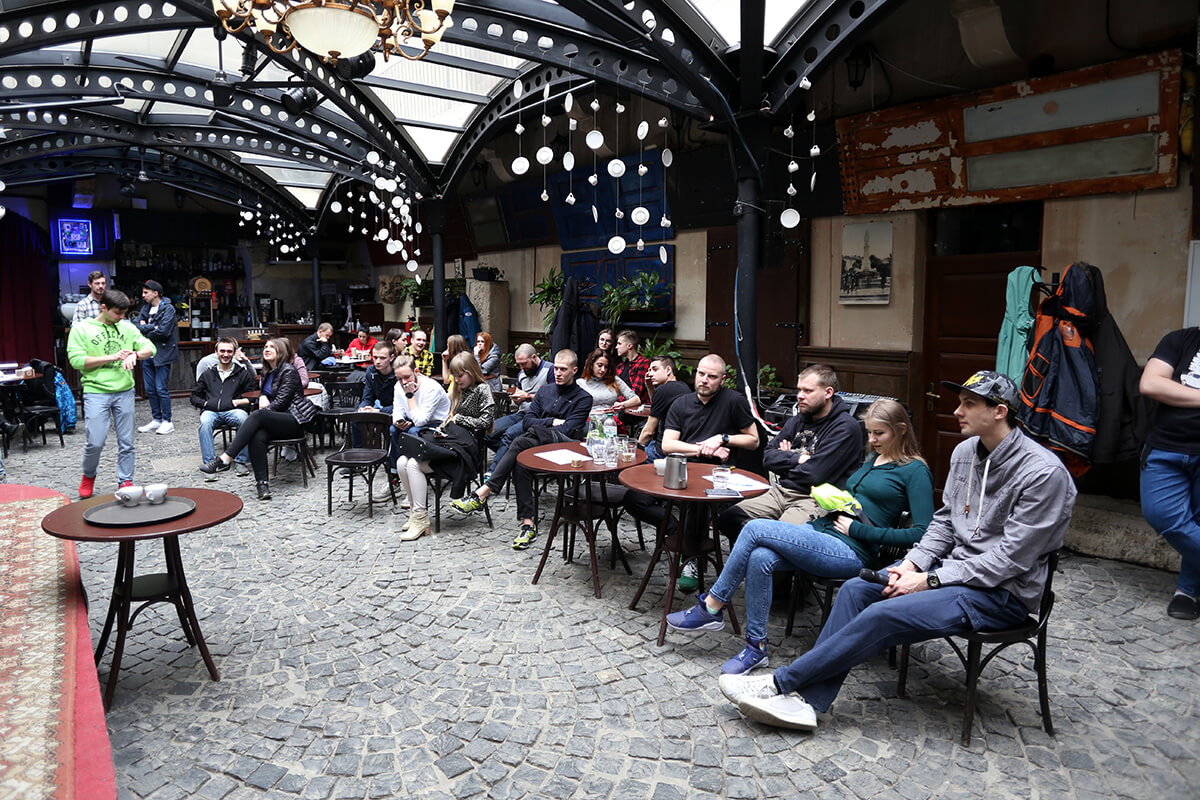 "The participants much improved from two years ago. Their level of skills was very high. So, we are preparing our winners for All-Ukrainian competitions," says Yuriy Bankovskyy, a coffee coach of "!FEST" Holding of Emotions.
Judges chose pictures to be drawn on coffee. They threw special cubes with pictures-tasks. Organizers prepared author's pictures of Yurko Bankovskyy for the last stage.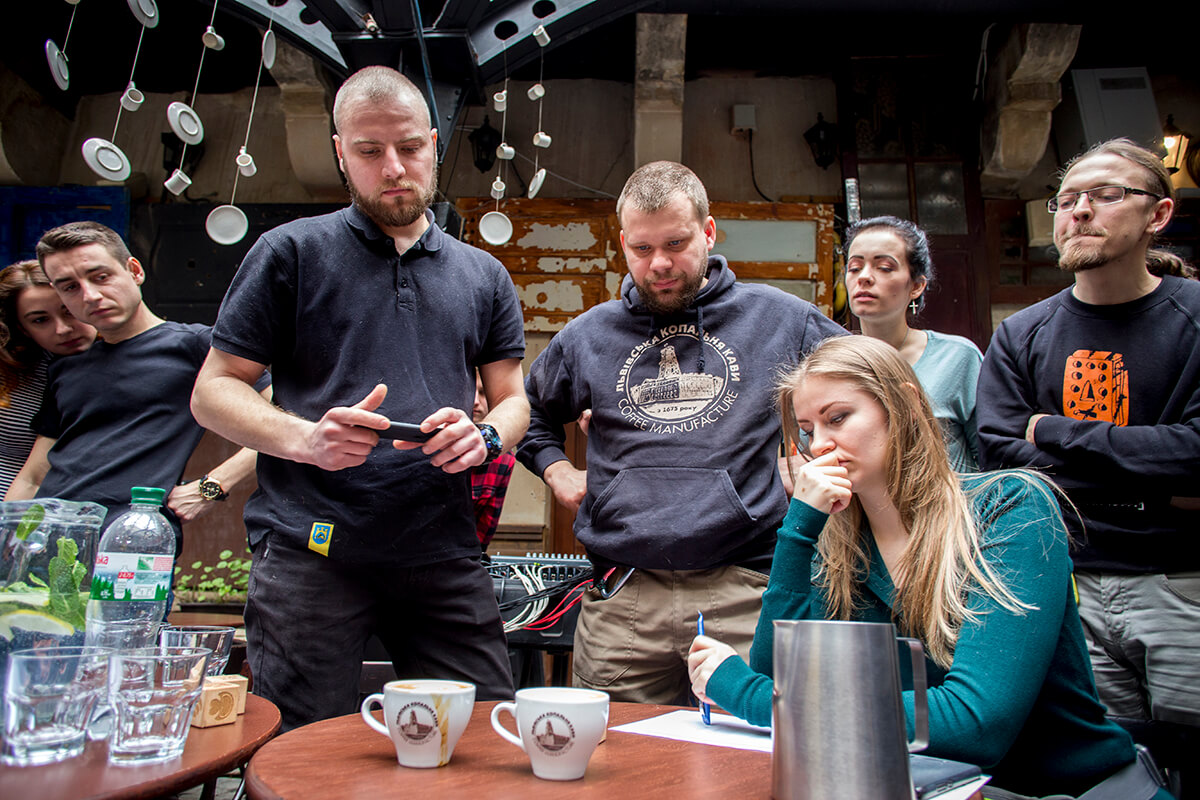 The Winner's Cup was given to Andriy Savka, a new barista at Lviv Coffee Mining Manufacture. He also received a prize of 4,000 uah for the 1st place.
2nd place - Roman Blokha (Lviv Coffee Mining Manufacture). He got a pair of professional pitchers, a hoodie and socks made by "Aviatsiya Halychyny".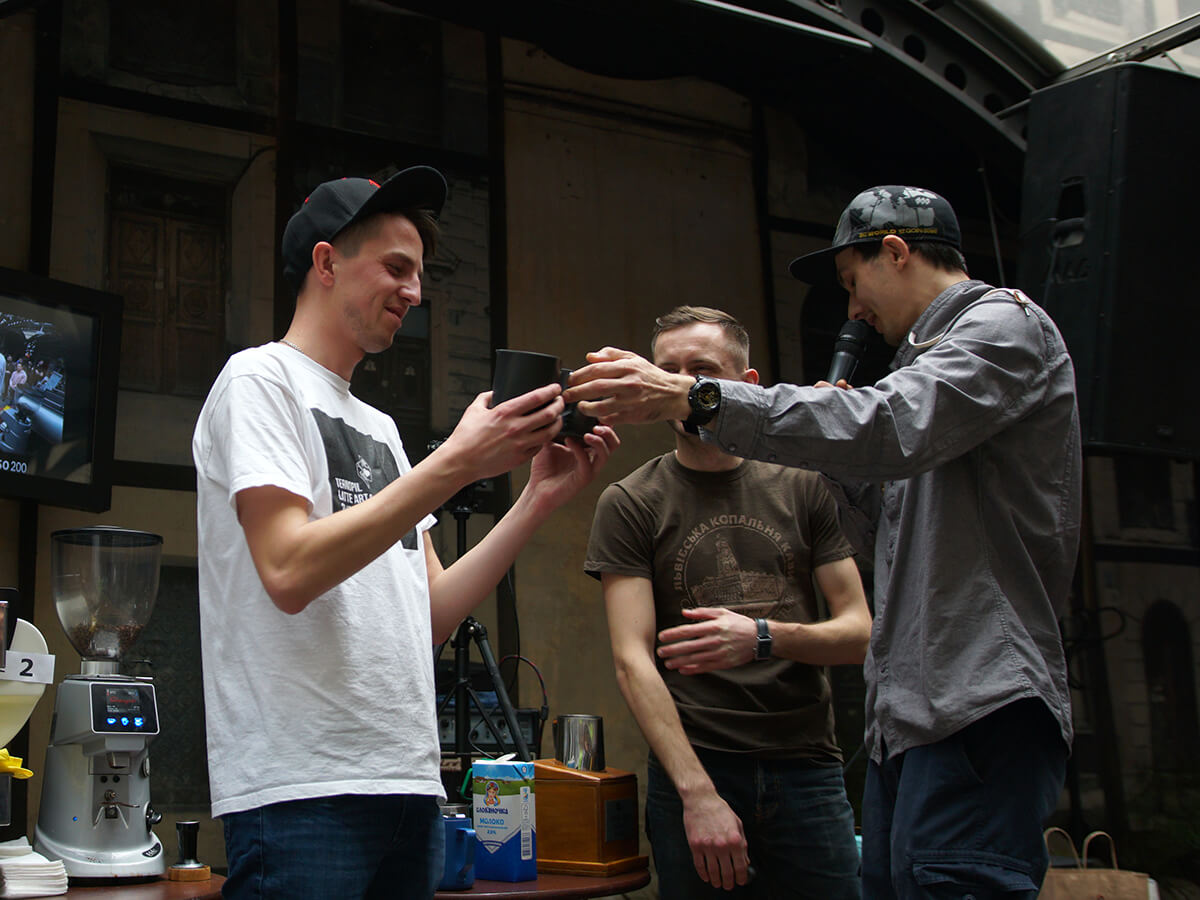 3rd place - Masym Hodovanets (!FESTrepublic Club). He was awarded with a professional latte art pen, a polo shirt and socks by "Aviatsiya Halychyny".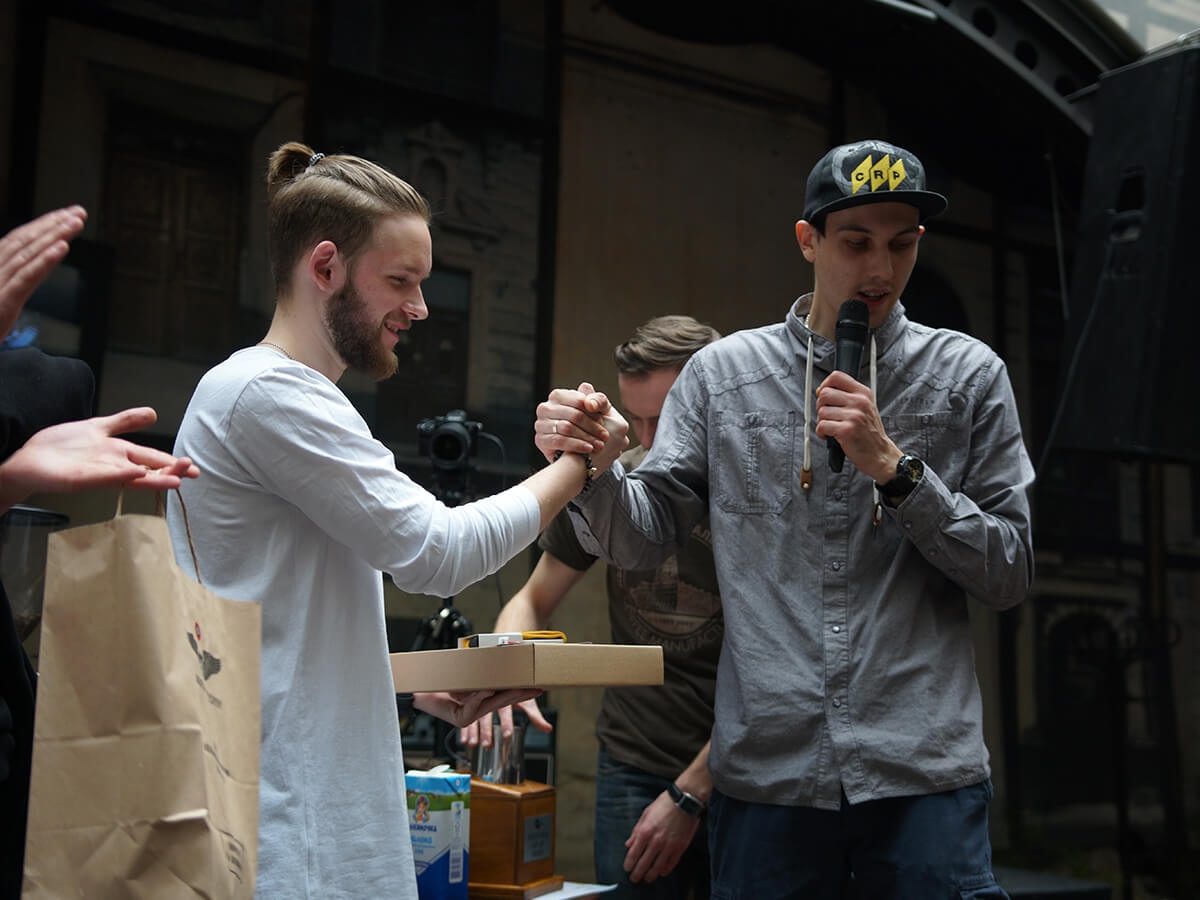 We assured ourselves again that a pitcher draws better than a brush!