Beer yoga at Craft Beer & Vinyl Music Festival
It was amazing! The sun, peace and quiet, yoga and beer on the roof at !FESTrepublic!
Beer yoga is a new, popular yoga form in the world during which you can drink beer. And we arranged it at our beer and vinyl festival. 20 yoga participants joined it.
Everyone who came with their own yoga mats were given "Pravda" beer for free!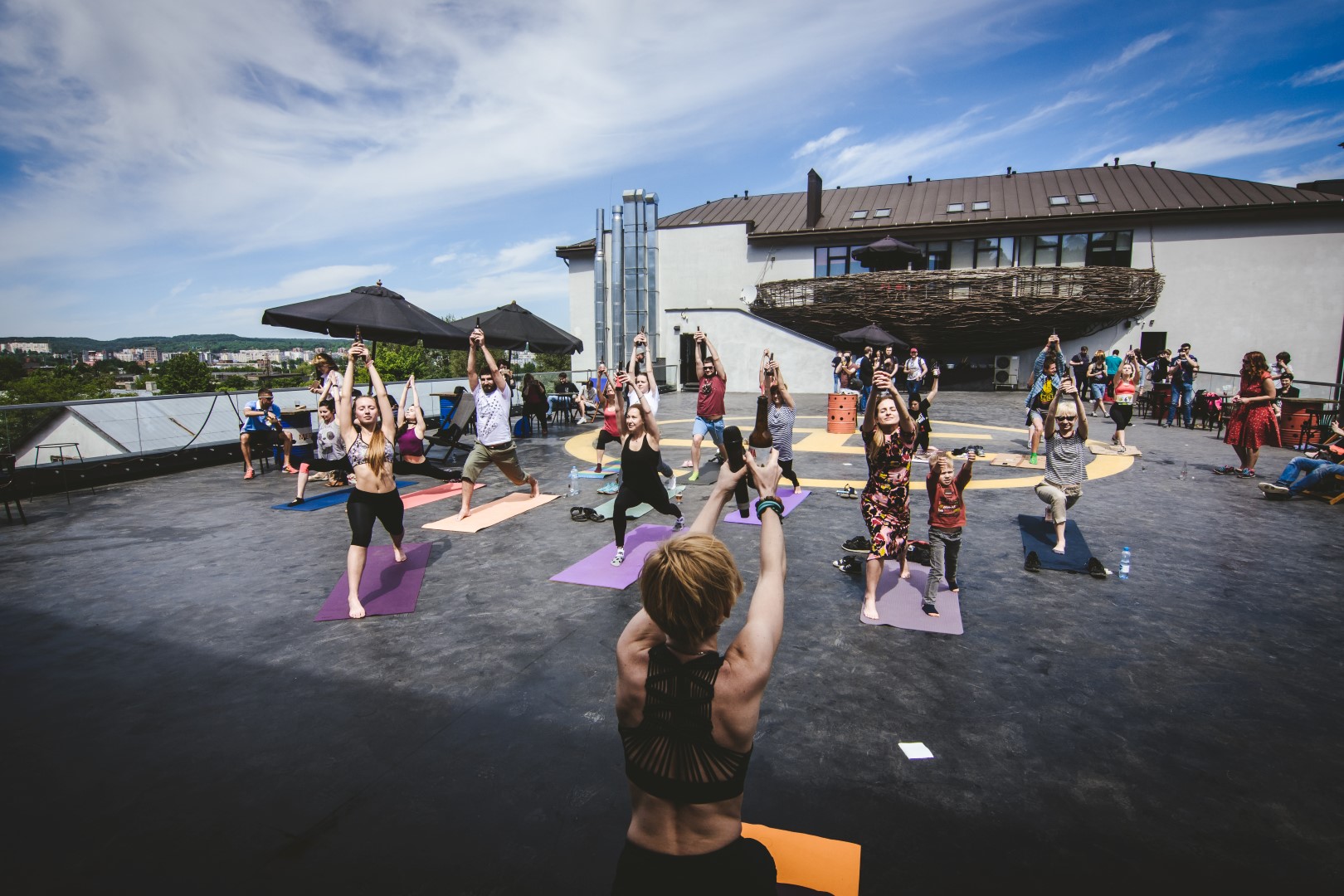 "We've read plenty of information about beer yoga but it hasn't been in Ukraine before and everyone could have a chance to practice it at the festival. There were such moments when you didn't expect to hear a phrase - "Take beer" and it's so cool - you've suffered not for nothing!"- said Anton Martyniuk and Yulia Kyrylchuk after the yoga class.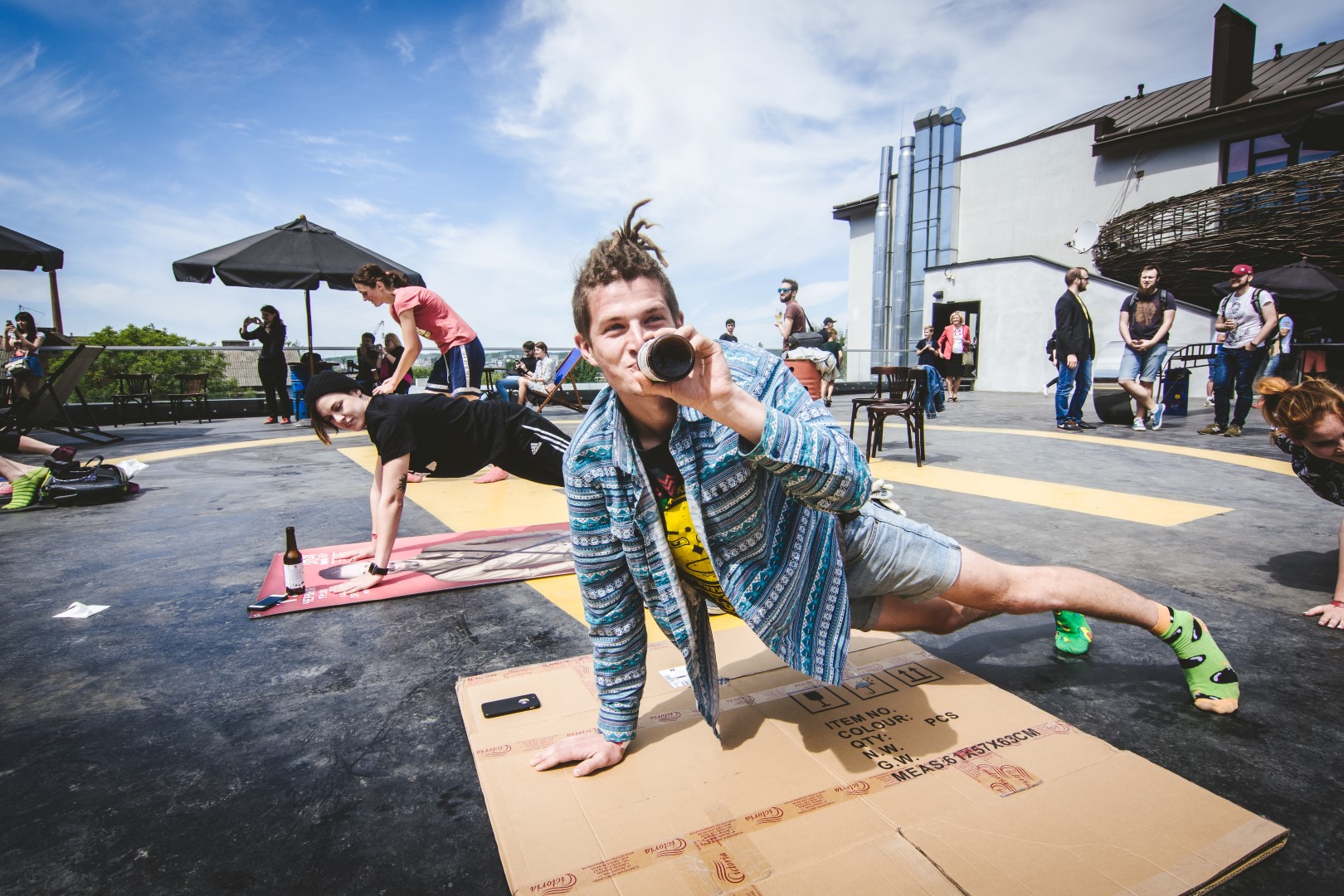 Beer yoga class has been its first time for the trainer. "People got satisfaction. It is important at the festival. Everyone was happy" - said Yevheniya Bazylevych, the yoga instructor.
There were also a run race and a bicycle race at the festival.