We are becoming more accessible: the menu in Braille is now at "Trout, Bread and Wine"!
Dear friends, we had been talking about it for a long time and six months ago we made a decision to introduce a menu in Braille. Since then, we have been carefully preparing the menu and our staff. Finally, it has happened - we have a menu for visually challenged people at "Trout, Bread and Wine".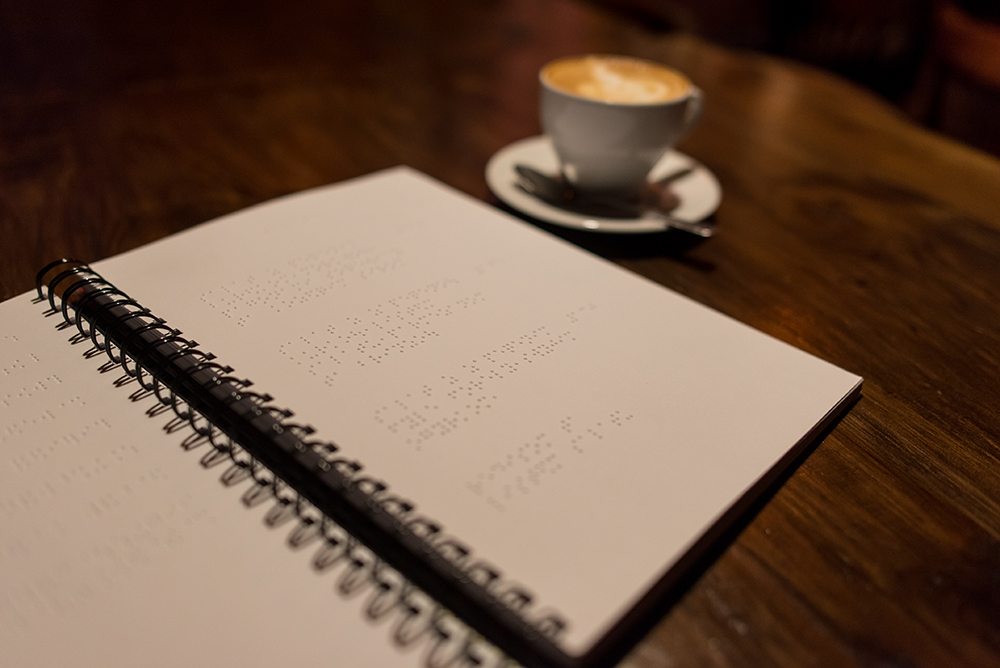 "The menu in Braille is, first of all, premised on our desire to make people with visual impairments feel a little more comfortable in our society," says Taras Maselko, Head of the PR and Communications Department of the Holding of Emotions "!FEST". Printing the menu requires a lot of work. We have organized training for the staff from our other restaurants as well, not just from "Trout". After the first workshop, I realized that there are issues that are beyond our attention, while they make an integral part of someone's everyday life. For example, I did not know that the markings for visually challenged people on hryvnia banknotes are effective only the first year or two after emission. Then, it is practically impossible to read them. When we discuss inclusion, we often think about wheelchair users. However, visually challenged people also need our attention. I would like to emphasize, that they need attention, not sympathy, not handouts, but simply the availability of proper services."
Our project would not have succeeded without the assistance of the Resource Centre of Lviv Polytechnic University and, in particular, Oksana Potymko, the head of the Centre.
"Only now, over the last 10 years, since they began to develop inclusive education, visually challenged people have been gradually getting used to openness, but for the most part, these are children and young people. Therefore, I cannot say that after the menu appears in the restaurant, the crowds of people will come. This will happen when visually challenged people realize that they can go to the restaurant (because we live in a different environment), because the price is affordable to them and they can cope at this restaurant as there are menus and waiters who know how to approach them and take orders," Oksana Potymko, the head of the Resource Centre of Lviv Polytechnic University predicts.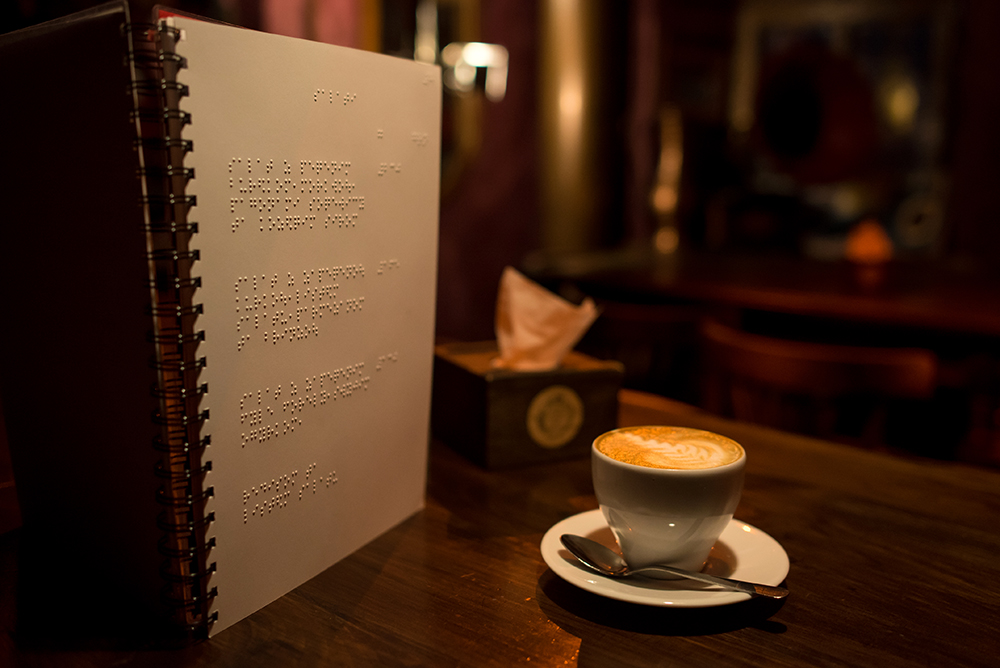 While together with the Resource Centre we were preparing to print the menu, our staff was trained to professionally serve and take orders from visually challenged guests. Employees did not just listen to lectures at the Centre of Lviv Polytechnic University, they tried to feel how to read, watch cartoons, and order food and drinks being unable to see.
"At the workshop, we were all blindfolded and given a sheet of Braille with an image and a letter. For example, I had the letter "T" and a drawing of a rose. I managed to guess, but not immediately. After the workshop, I know how to serve people with visual impairments and it's really cool, in fact," Iryna Stepanenko, a mentor at the restaurant "Trout, Bread and Wine", shares her impressions after the training session.
The menu has 37 pages. For now, we have printed one, but if it is in demand, we will also print it for our other restaurants! We are sure that this is the first step that will bring quality changes to the lives of people with visual impairments. Thus, in Lviv, the menu in Braille is now available at our restaurant and McDonalds. We hope other restaurant owners will take this initiative.