A new art project REVELATION will become a continuation of more than 20 years old activity of the Dzyga gallery
On December 28, at 5 p.m., the renewed exhibition space of Dzyga will be opened with the art project REVELATION. This is a curatorial project of Vlodko Kaufmann. Before the long-lasting Christmas season, the Art Center Dzyga traditionally prepares projects with sacred context. REVELATION is not an exception – it is a sacred installation.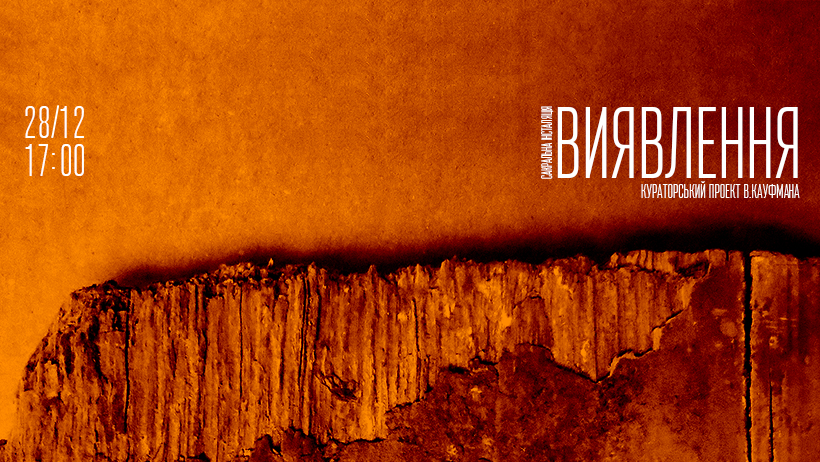 Project REVELATION is the first in the series of planned projects in the renewed space of the Dzyga gallery. The following are projects by Oleksandr Royburt from Odesa, young artists from Uzhhorod and Rivne and Tiberiy Silvashi.
For the reminding, the Dzyga gallery was opened in 1997. It has been operating for more than 20 years and it has never stopped its activity. This is a space of freedom, experiments and creative communication, where new ideas that later become history are born. From the moment of its foundation, Dzyga has organized thousands of events with participation of the most prominent artists from Ukraine and all around the world, set up dozens of festivals, held hundreds of exhibitions, produced musical bands, initiated the creation of cross-genre projects, artistic associations, clubs, created newspaper and radio, published the avant-garde literary journal and encouraged the creation of numerous events that have already become legendary.
REVELATION project
once again raises the problems of our culture, history, religion, and faith.
and once again raises the problems of our mentality, ignorance, indifference, and laziness.
REVELATION
sacred installation
…old planks
worn, shriveled, cracked
gnarled, eaten by furniture beetles
their present condition is
the impact of TIME, NATURE and HUMAN BEING
some of them once were a part of furniture,
musical instruments or wooden fences
or maybe HOLY ICONS
how to REVEAL which one of them
accumulated the prayers?
how to REVEAL the difference between
a fragment of an old closet or
rotten bread-board
and a plank which accumulated
SACRED energy….
Organizers are planning to hold recurring curator excursions by Vlodok Kaufmann – once a week, with prior registration via Dzyga Facebook page.