A visiting card from Blek le Rat
In front of "Dzyga", we now have a unique graffiti from the world famous French artist Blek le Rat (Xavier Prou). He is the founder of "stencil graffiti" genre and one of the first street artists in Paris. The artist signs each of his graffiti with a small image of a rat, as his first stencil works were black rats in the centre of Paris.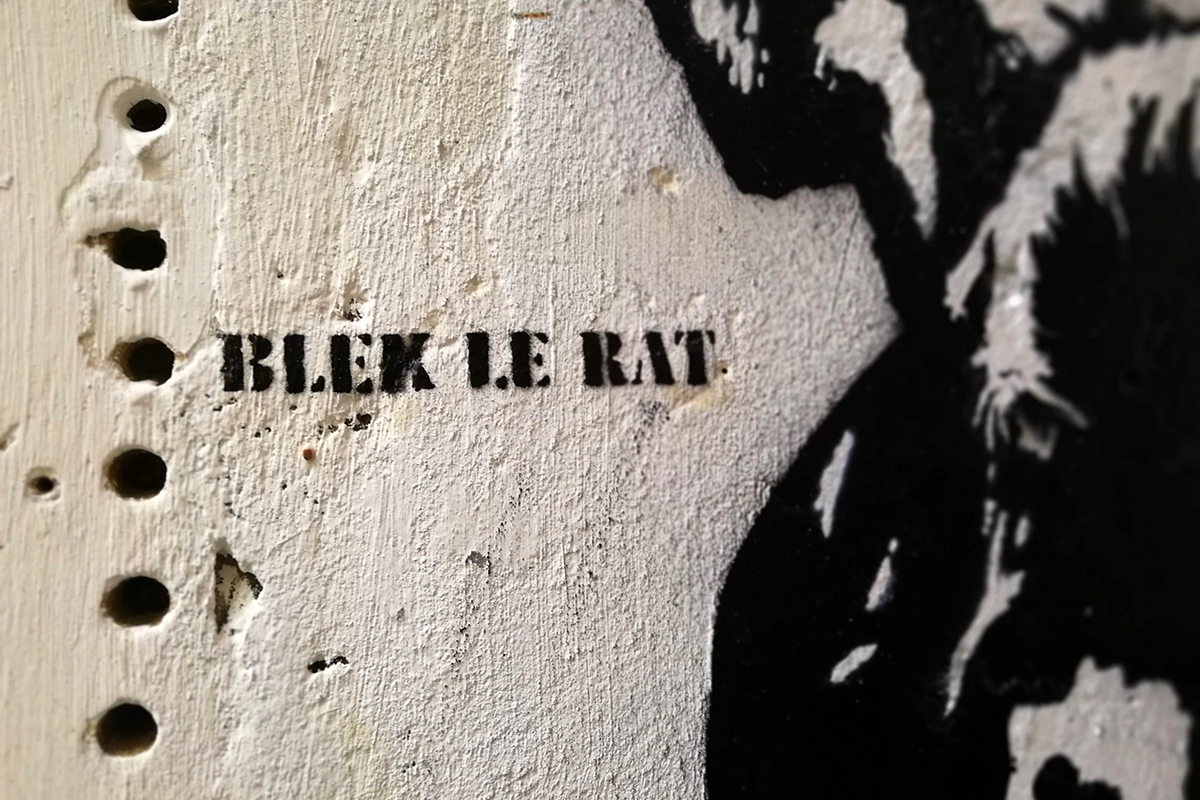 He created the graffiti, which can now be observed near "Dzyga", for the first time and prepared it specially for Lviv. It is a troubadour from the Italian painting of the seventeenth century, but with an electric guitar to modernize graffiti. The artist was inspired by the city of Lviv, in particular, its baroque architecture. He created one more graffiti in Lepkoho Street.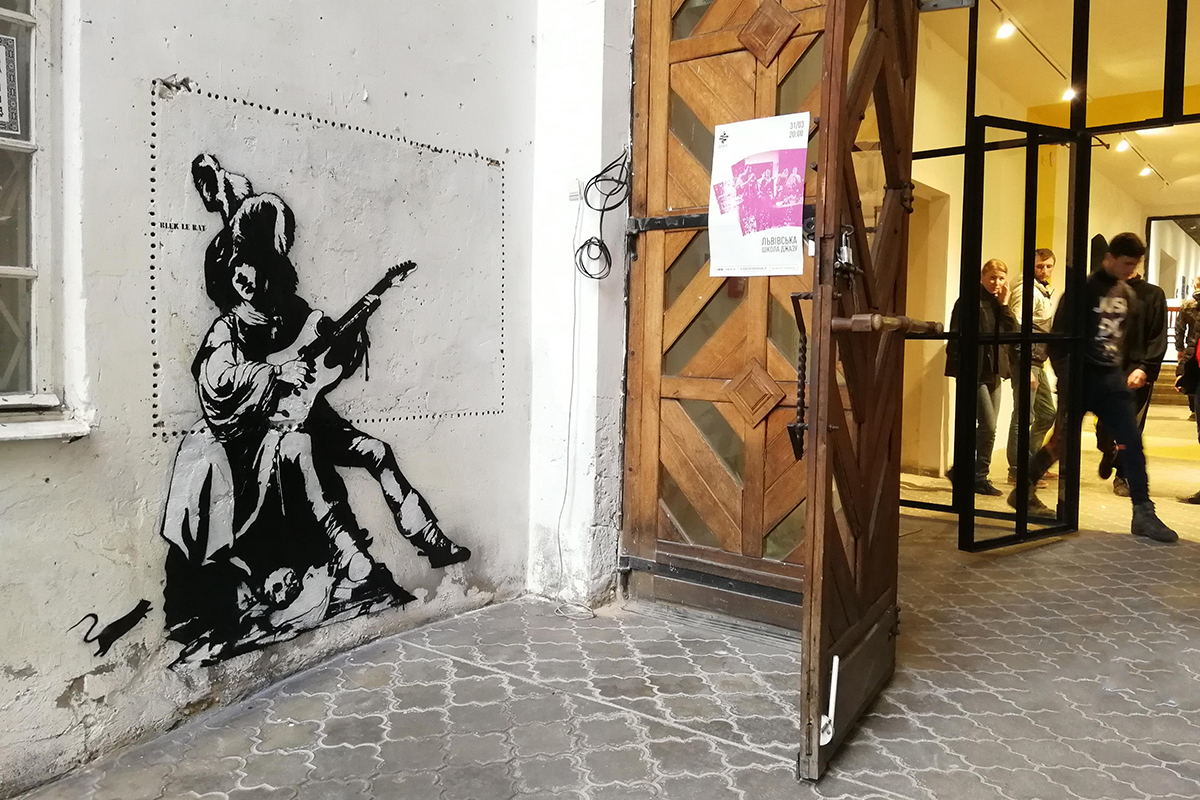 Now we hope that the community service employees will not cover the graffiti with paint until Easter.