Yizhak may hear, and we will organize a concert for him
"Yizhak" is a pen name of Oleh Rezanov, a 2nd year student of Ukrainian Catholic University (UCU) with hearing impairment, who is native of Donetsk.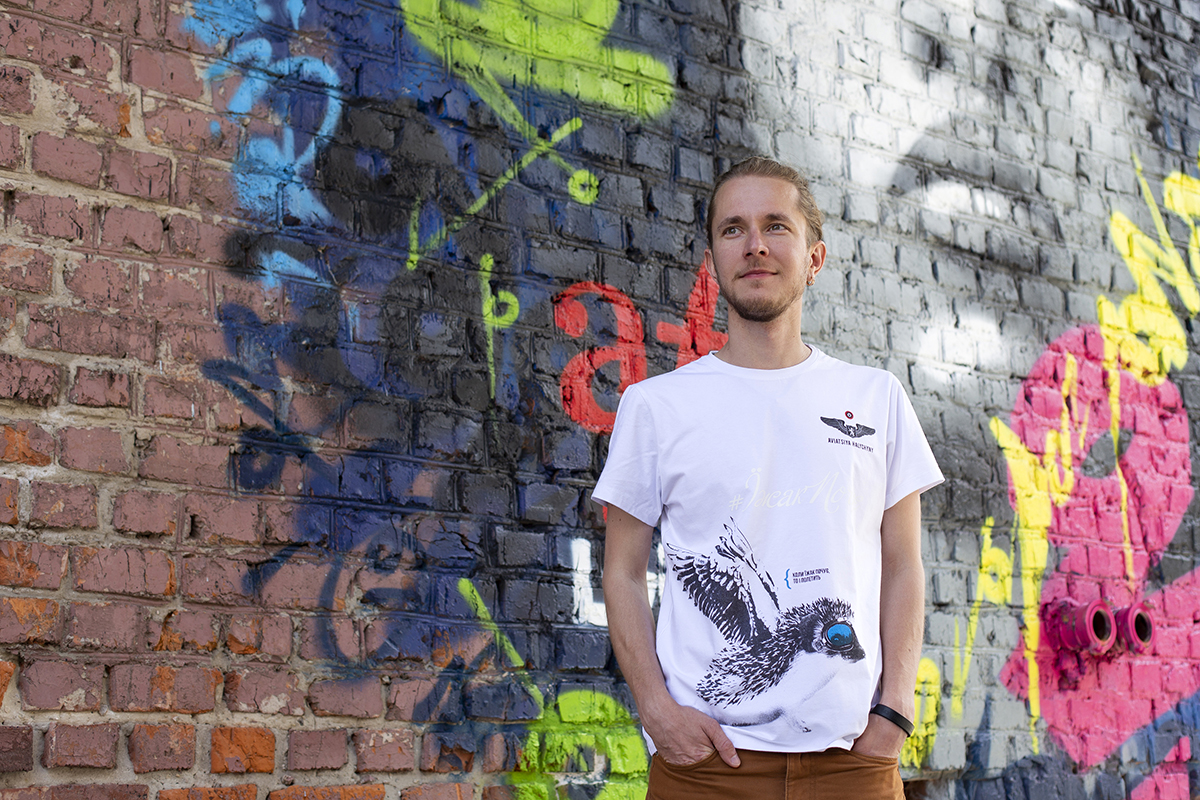 UCU students organized a whole campaign and already raised UAH 60,000 for a hearing aid for Oleh, who loves classical music.
We really liked this inspirational story. It is about kindness, about the youth of Ukraine that unites at UCU, about the desire to receive education, and about inclusivity. That's why we joined the campaign.
Now, we have decided to organize a concert of classical music specially for Oleh. For example, at the Lviv National Philharmonic, so that he can listen to live classical music in all its glory.
Have any ideas and want to join organization of the concert?
Contact: prgroup@kryjivka.com.ua
What is this story about?
This June UCU Student Government launched fundraising (UAH 60,000) to buy new a hearing aid for UCU Student Oleh Rezanov aka "Yizhak".
The guy hears only in one ear and can communicate with his voice only with the help of a device that reproduces the speech unclearly. He loves classical music, but the hearing aid he is using now distorts the sounds.
Oleh is thirty years old; he is a 2nd year student at UCU. His major is history. This is already his third attempt to receive education; the previous attempts were unsuccessful due to hearing impairment.
The funds were collected in 4 months. The campaign was joined by a lot of indifferent people as well as Ukrainian brands - clothing manufacturers "Dodo Socks" and "Aviatsiya Halychyny".
Friends reeeeeeally wanted Yizhak's attempt to receive education to be a successful one. And that actually happened.
How did we contribute?
We came across the story about Yizhak and decided to contribute to it. Our brand "Aviatsiya Halychyny" together with UCU Student Government developed a special design of charity T-shirts #їжакпочує (#yizhakmayhear) and sold them at "Aviation" shops (at Krakivska and Staroyevreiska streets) and at Sheptytsky Center. 100 UAH from each T-shirt was given to help this good cause.
We sold 249 T-shorts and handed 24 900 UAH over to Oleh.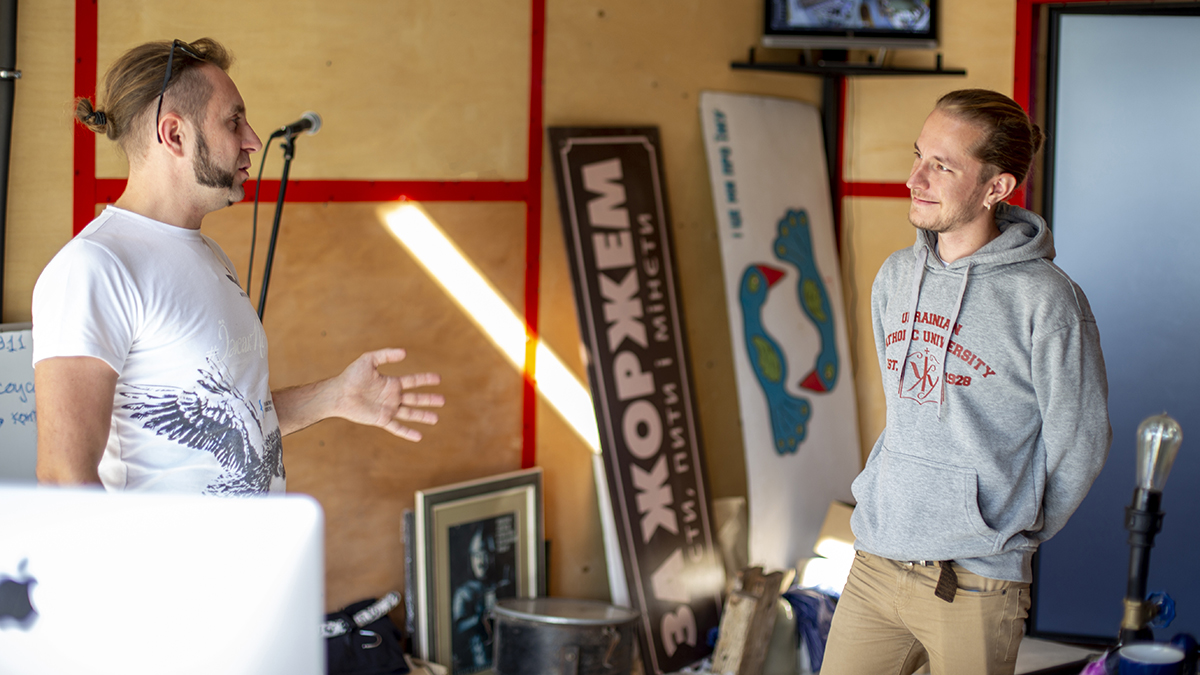 What's next?
Now UCU students are going to buy a hearing aid for Oleh. Specialists will set it up, but it is a long and difficult process. And in a month or two we will organize a concert. And we invite everyone who contributed, and many others.
Follow the announcements.
We already cannot wait!