Three !FEST-restaurants on the roof
Lviv is a beautiful city. Do you want to shake up your weekdays with dinner or lunch somewhere on one of Lviv's rooftops? Here you go: this is a list of great restaurants on Lviv rooftops or under Lviv attics.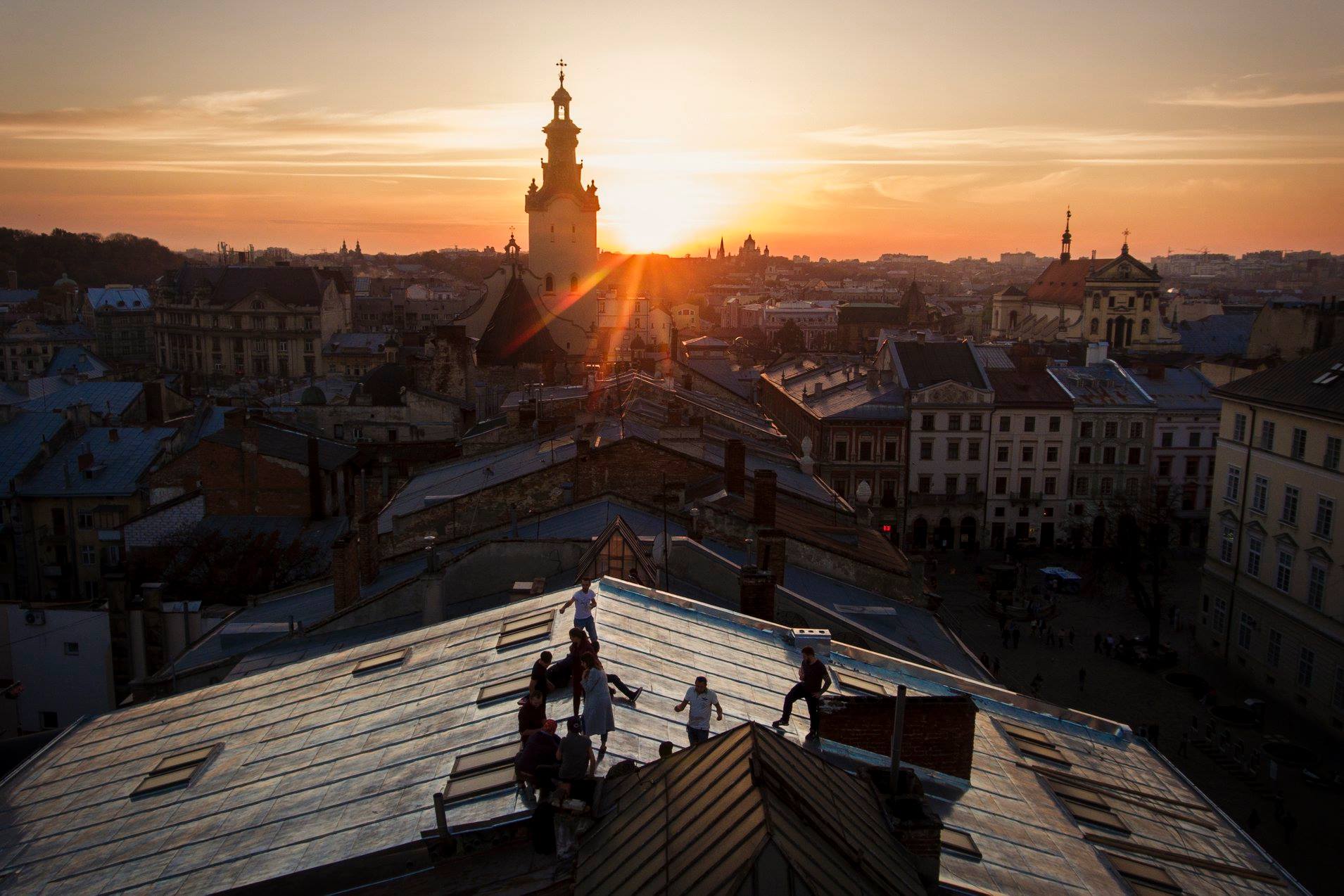 Pretty High Kitchen
There are halls on the attic and an open terrace on the roof.
This is #1, because here is everything you want. A fantastic kitchen with a cool team of pro chefs. This is a restaurant on the attic (with two halls – large and small); there is also an open terrace where you can drink a cocktail and contemplate the city from the roof.
The restaurant operates on 14 Rynok Square. So, you pass the queue to Kryjivka and go upstairs to the very top. The restaurant has no menu but there are attentive cooks who will cook a special meal based on your preferences. Here you can listen to nice music from vinyl through an acoustic system – unique loudspeakers manufactured by Lviv craftsmen. You may also choose a vinyl which you`d like to listen and then ask the administrator to play it. You may even buy a vinyl in the restaurant.
Lviv, 14 Rynok Square
+38 (067) 314 10 71
Facebook | Instagram
---
Pub-Museum "Gas Lamp"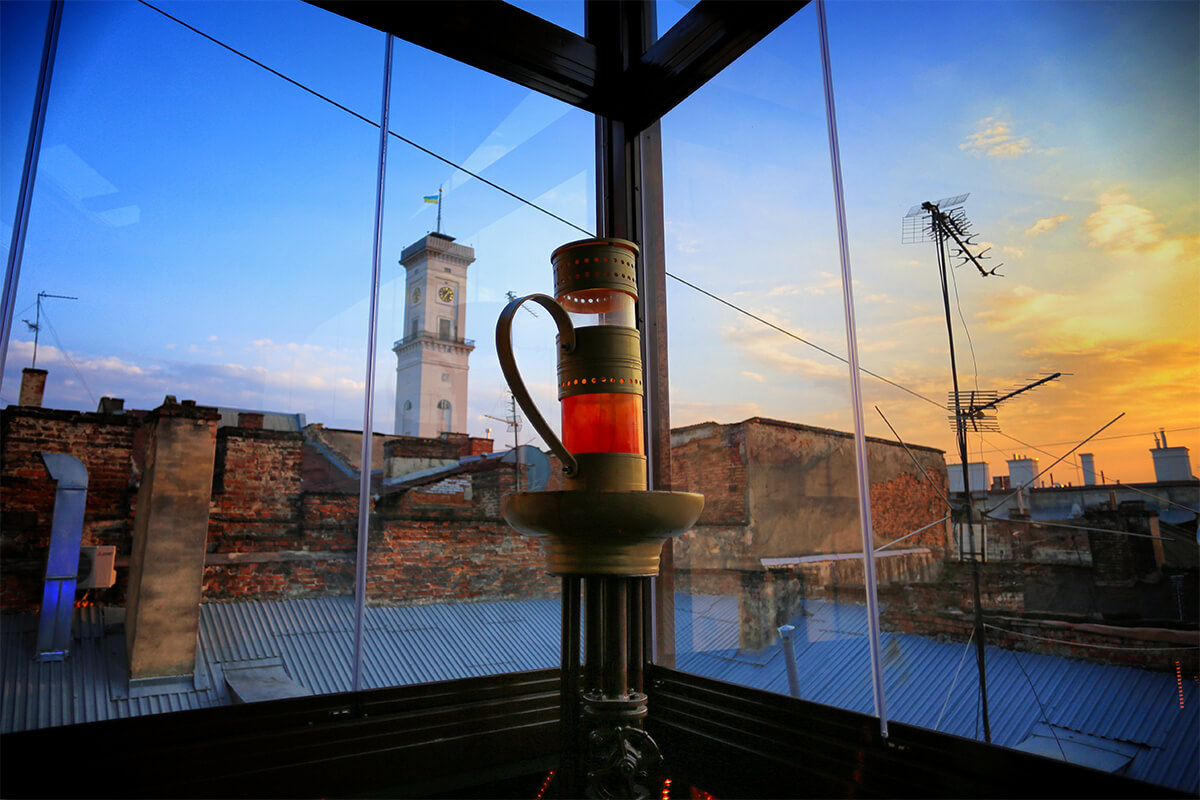 The pub holds one of the biggest collections of gas lamps. "Gas Lamp" has 4 floors and an attic, from which you may see Lviv City Hall and some Lviv roofs. The pub atmosphere is complemented by explosions, flashes, the smell of kerosene, grunge and rock music. A guide with a lit lantern will lead you to the restaurant.
Lviv, 20 Virmenska street
+38 (050) 371 09 08
Facebook | Instagram
---
Lviv Handmade Chocolate
There are halls on the attic and an open terrace.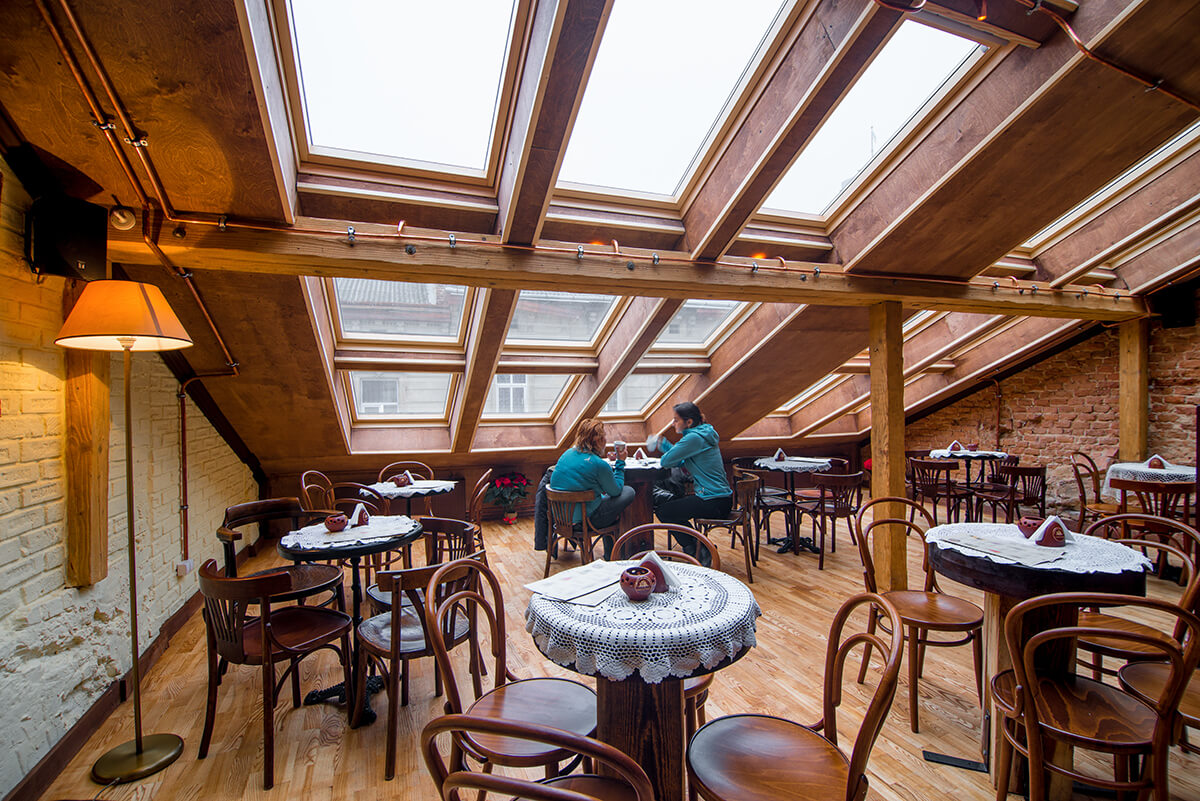 You bet. There is also an open roof. There are halls under the roof but when the weather is fine, you may walk upstairs. During the warm season, the site operates here.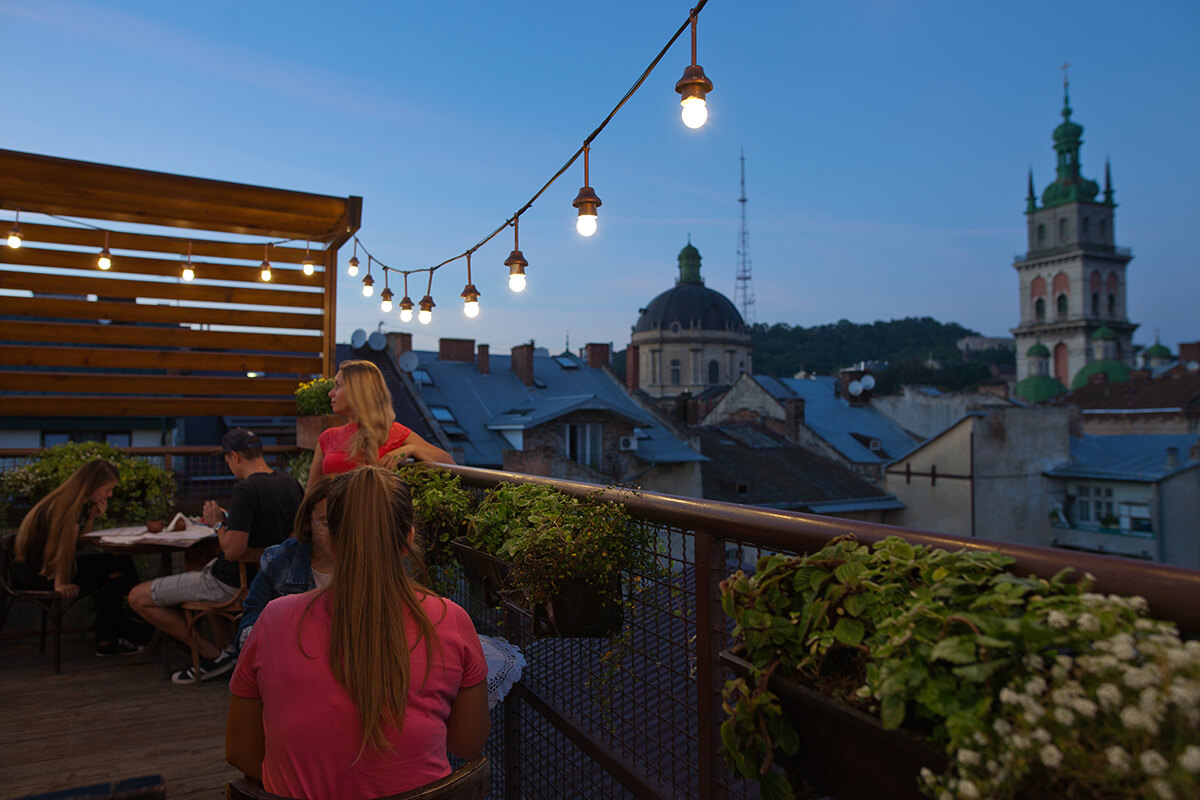 The most delicious Lviv chocolate and great coffee. It suits for a date or a cozy chat with friends.
Lviv, 3 Serbska street
+38 (050) 430 60 33
Facebook | Instagram