We are launching Masoch-hotel and renovated Masoch-cafe
Here is the moment! We kept it secret for a long time, however now we are getting ready for the sensational launch. Our new literary hotel will operate in the very heart of the city – on 7 Serbska Street. The ground floor will host Masoch-cafe and a souvenir shop, while on higher floors (from 2nd to 5th), there will be the hotel itself.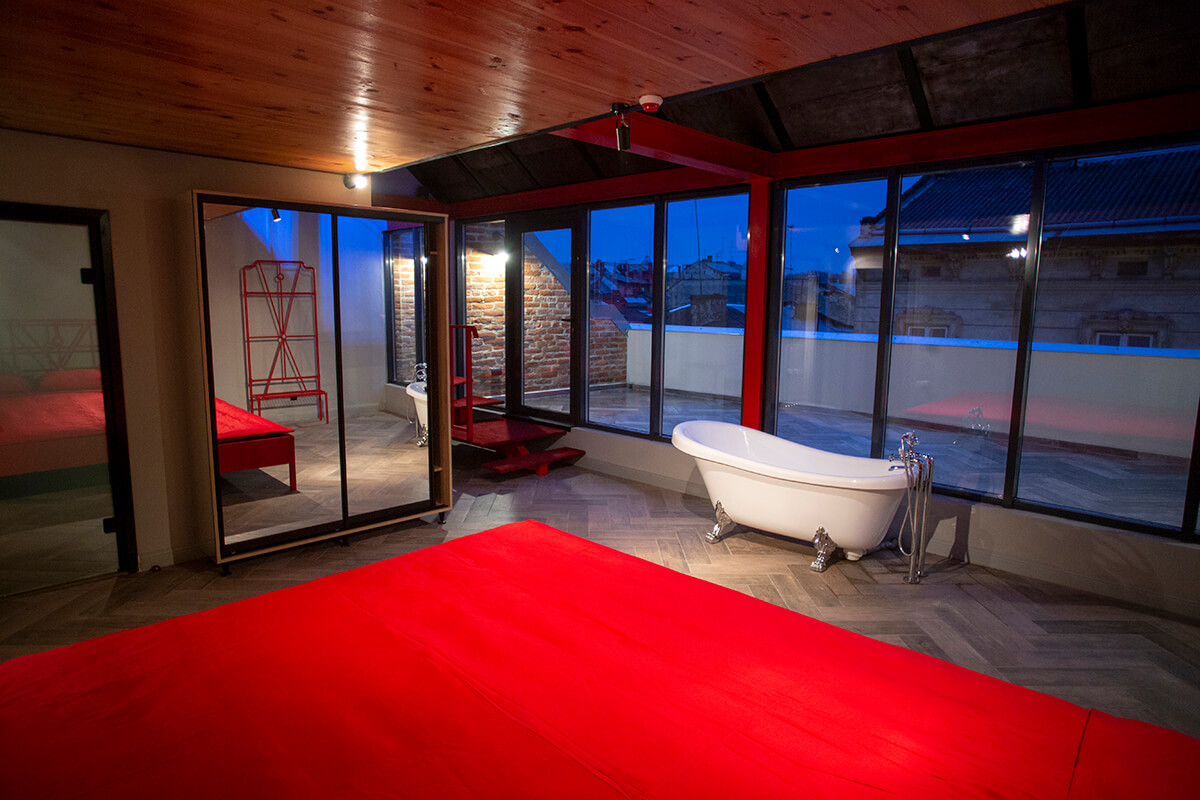 Masoch-cafe and Masoch-hotel are a space that borders on literature and what each person imagines when they hear the word "masochism". The concept of the hotel and the cafe was inspired by Masoch, the most famous Lviv citizen in the world. For the owners of Masoch hotel, he is first and foremost an ingenious author, one of the best writers of Halychyna. Only afterwards his name is associated with masochism, which earned him world recognition.
Hotel
It has the biggest hotel beds in the world – up to 3-4 meters. Accommodation cost amounts to 2000-2500 UAH per day.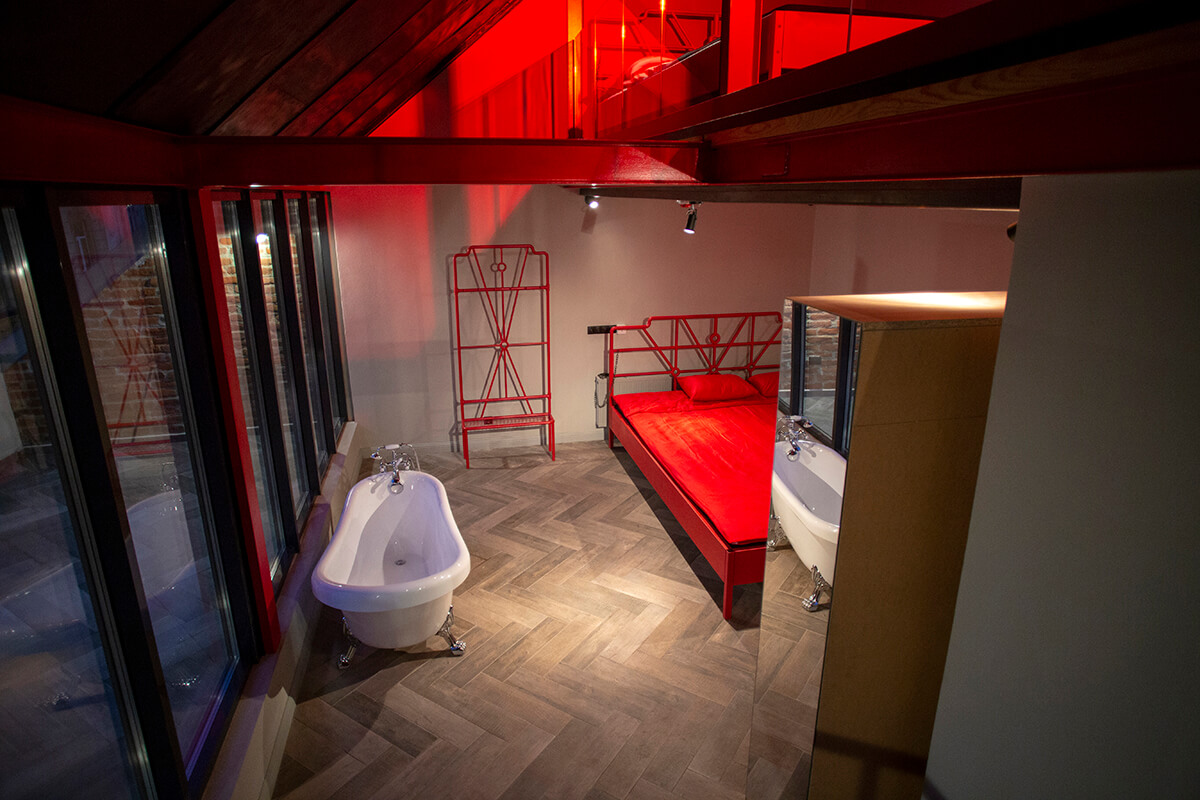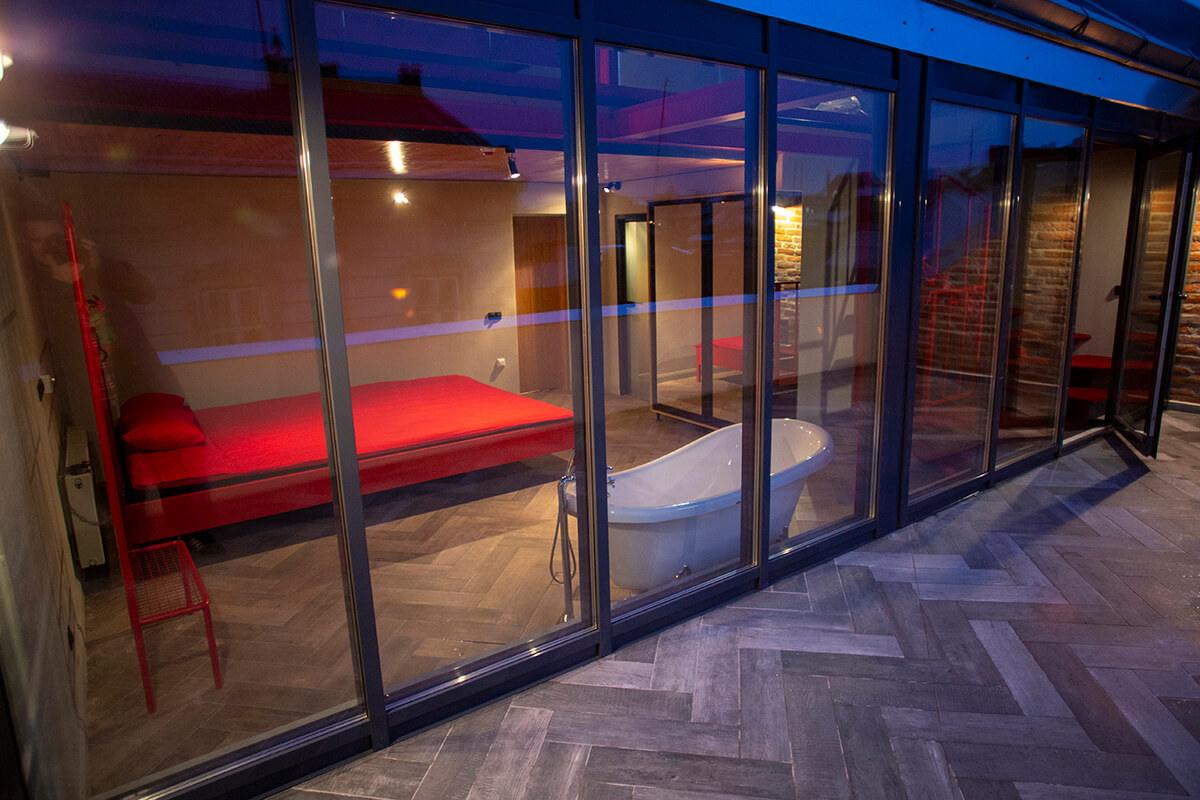 There are 14 rooms in the hotel. The hotel will operate around the clock starting from December 2019. Entrance is on the left from monument to Masoch.
Cafe
Masoch-cafe is renovated. We have changed the interior. Menu received new dishes: first and main courses, salads, and appetizers. Conceptual dishes and the cocktail are still in the menu, and new ones have been added. The restaurant will operate from 16:00 till 4:00.
Just a reminder: Masoch-cafe has been successfully operating on Serbaska Street for more than 10 years. The cafe and the hotel now share the entrance – it is through the souvenir shop. The current entrance will be reconstructed into a shop window.