THE FUND OF THE ONES WHO CARE PURCHASED A VIDEO LARYNGOSCOPE FOR THE PULMONARY HEALTH CENTER
Dear friends, through joint efforts, we have achieved Goal #15 and delivered the video laryngoscope to the Pulmonary Health Center in Lviv. We thank all those who care for volunteering to help medics in their challenging work. Now doctors can perform trachea intubations more effectively and protect themselves from Covid-19 when examining their patients.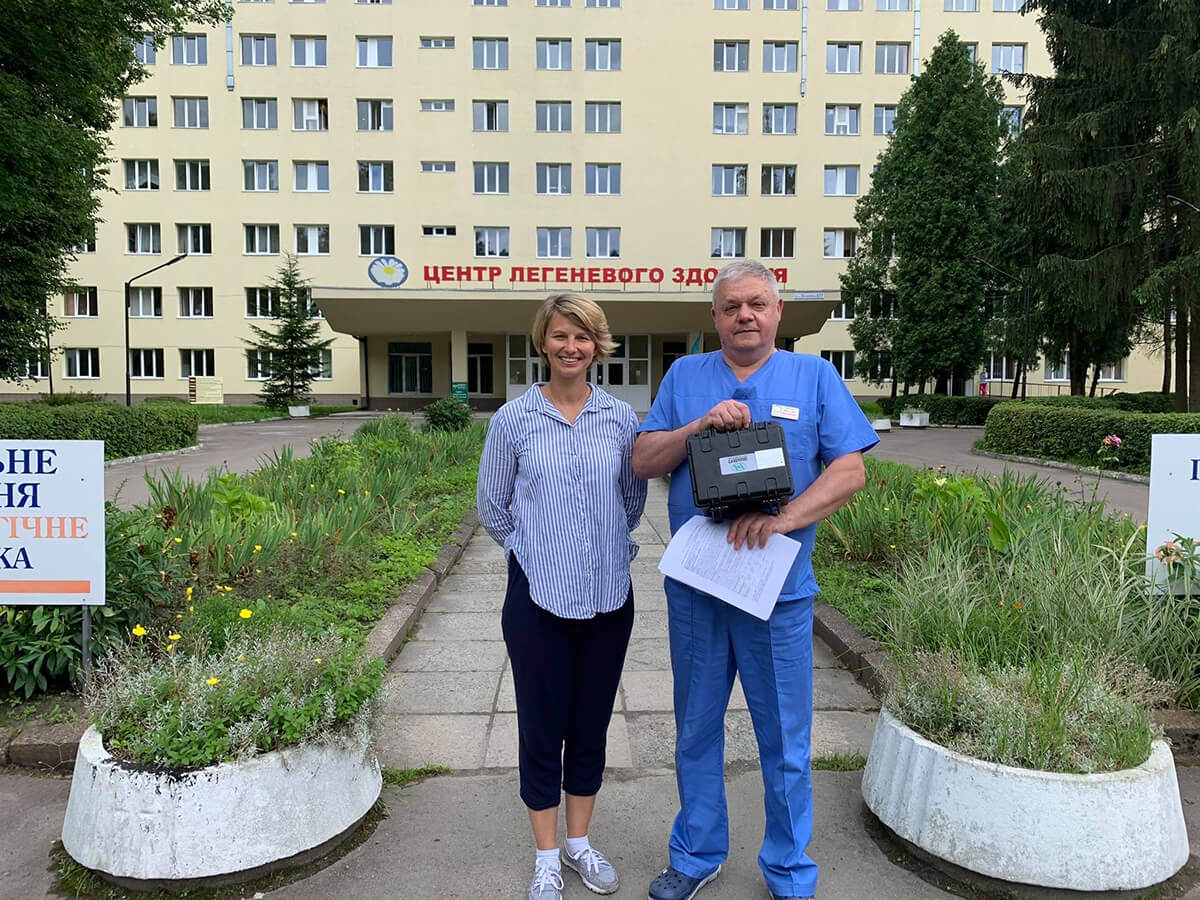 The !Fund has already chosen its new, 16 th , goal – to repair two faulty ventilators for the Chornobyl Hospital in Lviv. "The artificial pulmonary ventilation machine is urgently needed, given the current situation and in general for the treatment of respiratory conditions. When children's condition deteriorates, they are transferred to our intensive care unit. Here, we provide respiratory support, that is, the machine helps children breathe or breathes instead of them. Without ventilators, we can't provide respiratory support in case of severe respiratory problems, and this can put the child's life at risk," says Roman Sobko, Head of the ICU at the Chornobyl Hospital.
These machines have saved lives and must continue to perform their functions. The amount required for their repair is UAH 75,000.
You can also contribute to the !Fund using bofons (in the
LOKAL app
or by calling the LOKAL hotline at 0 800 501 494)
To: Charity Fund "Fund of the Ones Who Care"
EDRPOU code: 38738541
Bank: RAIFFEISEN BANK AVAL, JSC
A/c: UA233808050000000026004405654
Bank code (MFO): 380805
Payment purpose: Charitable donation.