YOUR NEW TRADITION: CRAFT BEER AND VINYL MUSIC FESTIVAL
it was your typical Lviv weather, cold and rainy, but despite this, the Festival came off well.
We are very happy that the Craft Beer and Vinyl Music Festival turned into such a great get-together of
friends. To make a long story short, we simply summed up "5 figures", "5 firsts" and "5 festival traditions"
of our Festival.
5 "firsts" at the 5 th beer and vinyl Festival
1. For the first time, a brewery from Brussels attended the Festival. Brasserie de la Senne treated
Ukrainians to Belgian craft beer.
2. For the first time, the Festival entrance fee was paid. And in spite of the typical Lviv weather, about
12 thousand cool people came for beer and vinyl music. No fights, no scandals – just a friendly
atmosphere and positive emotions.
3. For the first time, we opened a pop-up restaurant for an event at !FESTrepublic. Now, "Arsenal
Ribs" without queues (for the time being:)) operates at !FESTrepublic on weekends.
4. For the first time, we organized free tours to the craft beer production facilities of "Beer Theater
"Pravda" at !FESTrepublic. The tours were guided by brewers.
5. For the first time, we opened the door to the Museum of Contemporary Art and the exhibition
[RITUALITIES] by Vlodko Kaufmann and Oleksa Furdiyak.


5 figures of the 5 th Craft Beer and Vinyl Music Festival
1. 9,000 liters of beer drunk by the Festival guests.


2. 5,000 glasses purchased by the participants; we saved the environment from a heap of plastic and
enriched peoples' liquor cabinets with hip beer glasses for true beer.


3. 1,500 children participated in the children's program. Beyond doubt, Craft Vinyl is a family holiday.


4. 68 craft breweries (to put this into perspective: at the first Festival there were 25 breweries).


5. 1 fab vinyl fair in Western Ukraine – with different equipment for listening and awesome vinyl
records (from Japanese ones to those by contemporary artists).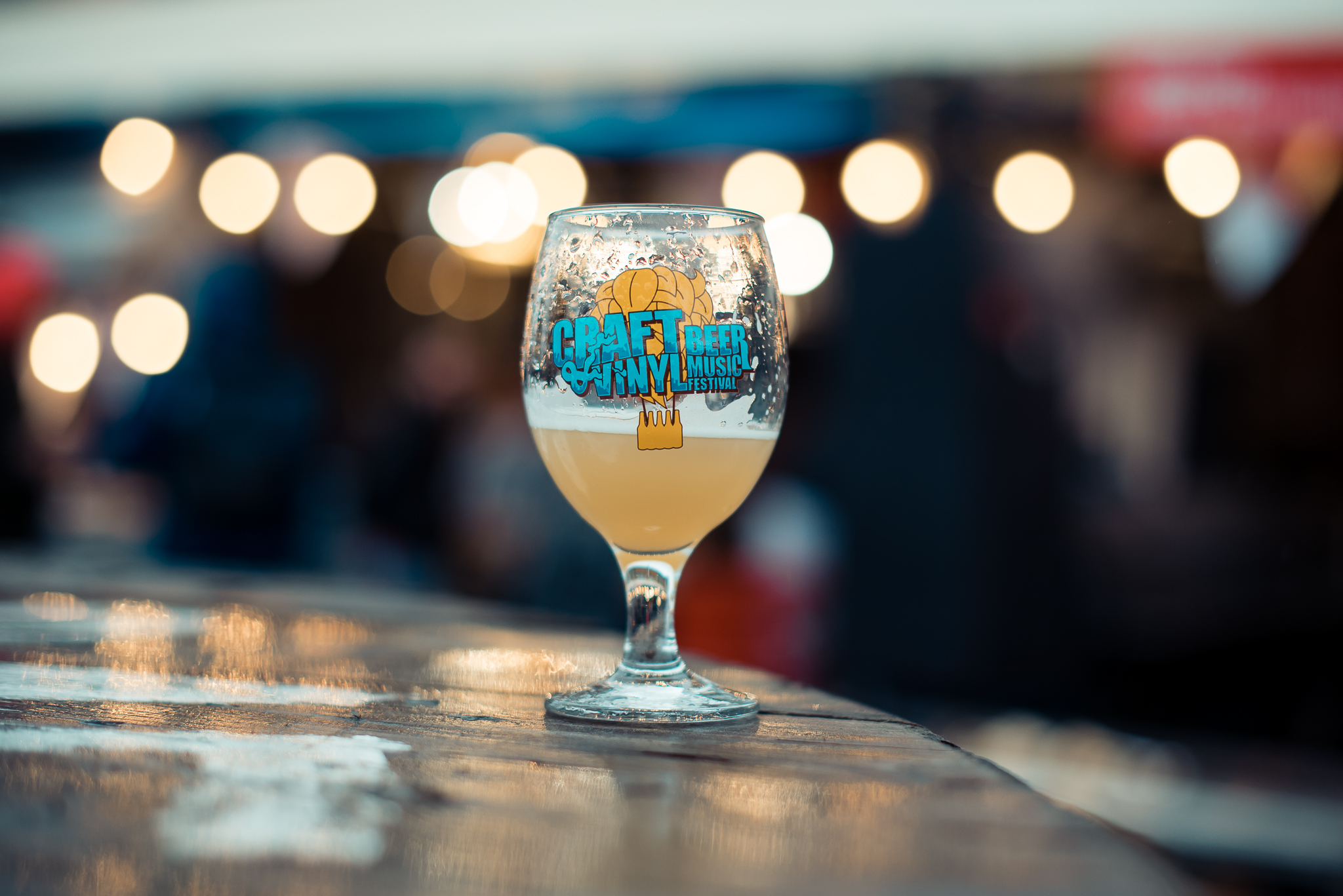 5 traditions of the Festival
1. Traditionally, we expand the central part of the city and, regardless of the weather, we attract Lviv
residents to our get-together every six months.
2. We get people hooked on a vinyl stylus. We express our gratitude to Vinyl Club for the unfailing
partnership.
3. Traditionally, we bring together brewers and industry professionals, and arrange a cool get-together
for them.
4. No plastic glasses – this is a territory of responsible people.
5. We unite the fans of craft beer. And this is about self-respect! The craft revolution can't be stopped!