NEW GOAL OF THE FUND OF THE ONES WHO CARE – PROVIDE UKRAINIAN SOLDIERS WITH EYE SHIELDS!
Together we reached Goal #21 and raised funds to make 10 000+ individual first aid kits for the defenders and taught them how to use the kits. Now we are announcing a new goal – to provide Ukrainian soldiers with eye shields.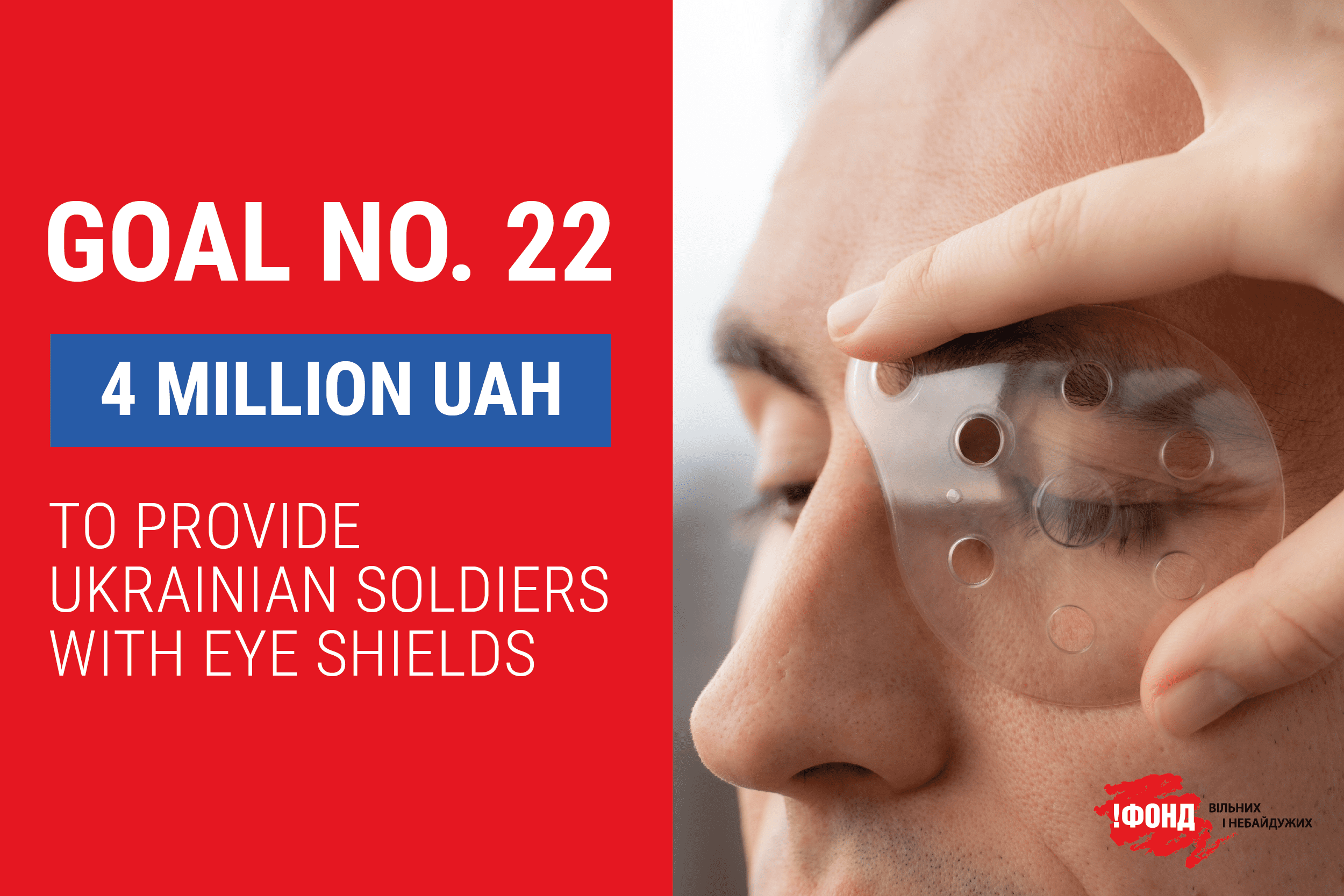 After our volunteers assembled and delivered individual first aid kits to the soldiers, and after all the training, we realized that one of the important elements in these kits is eye protection in case of injuries. It is not easy to find protective shields in the needed amount, and their quality also differs. It is usually a plastic 'shield' used when an eye injury happens. If you apply dressing (bandage, gauze, etc) directly on such an injury, without a shield, the likelihood of losing the eye increases.
We found an operational way to make eye shields from recycled plastic. The shields are quite flexible, therefore safe for evacuating and transporting the injured (hard inflexible plastic can crack and cause even more damage). Thus we decided that we can provide all the Ukrainian soldiers with eye shields!
This is an ambitious goal, but we believe that together we can protect eyes of our defenders! Join us!
How to contribute?