Potion to your taste and need
"Galician Alchemy" is a little shop located on Virmenska Street. We won't tell you the exact address; when you see our window, you will definitely realize that this is the right place.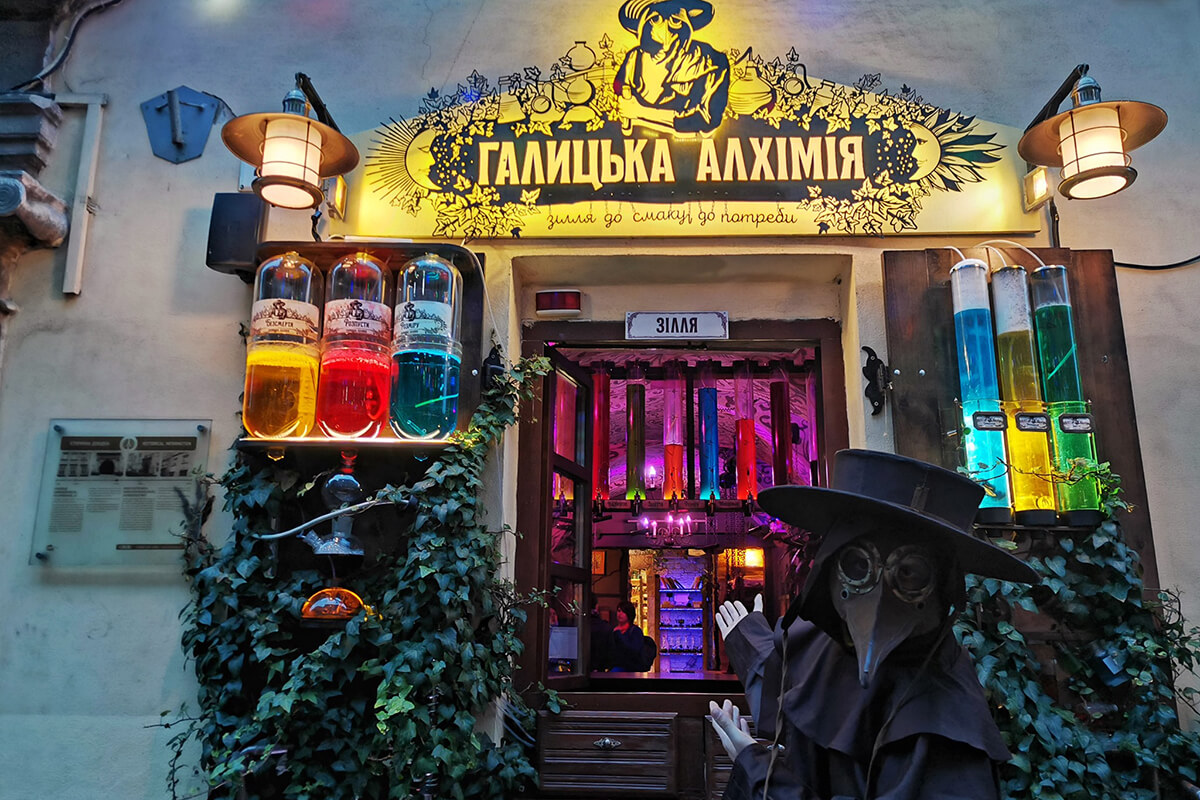 When you come to visit us, you will get to know the Alchemist. He has the right potion for you: Immortality, Size, Sin, Lechery, Oblivion, Philtre, Antidote, Rejuvenation, Flying and even Invisibility (as sometimes one wants to hide from the world).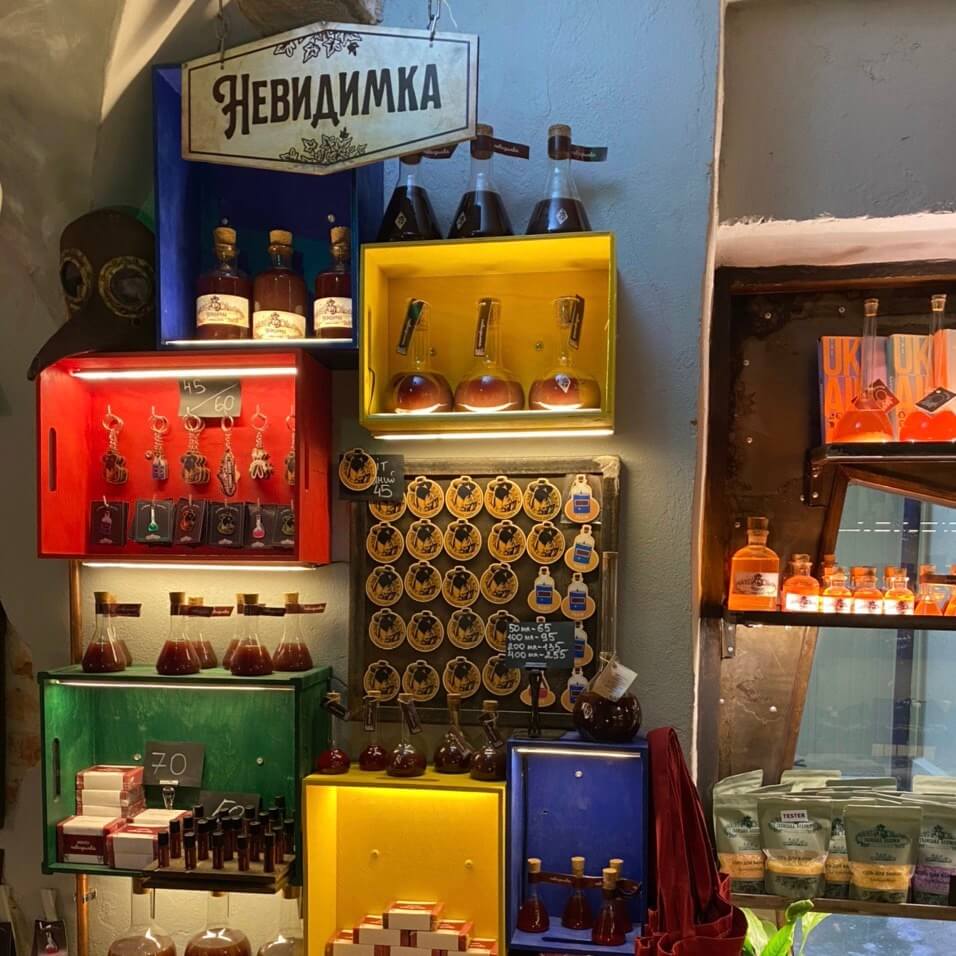 If you have drunk too much, don't worry! Take an Oblivion Tube and start from scratch.
Do you know what nine out of ten guests order (the tenth wants to, but s/he is too shy)? The Lechery Potion, for sure. It is said to be delicious and effective.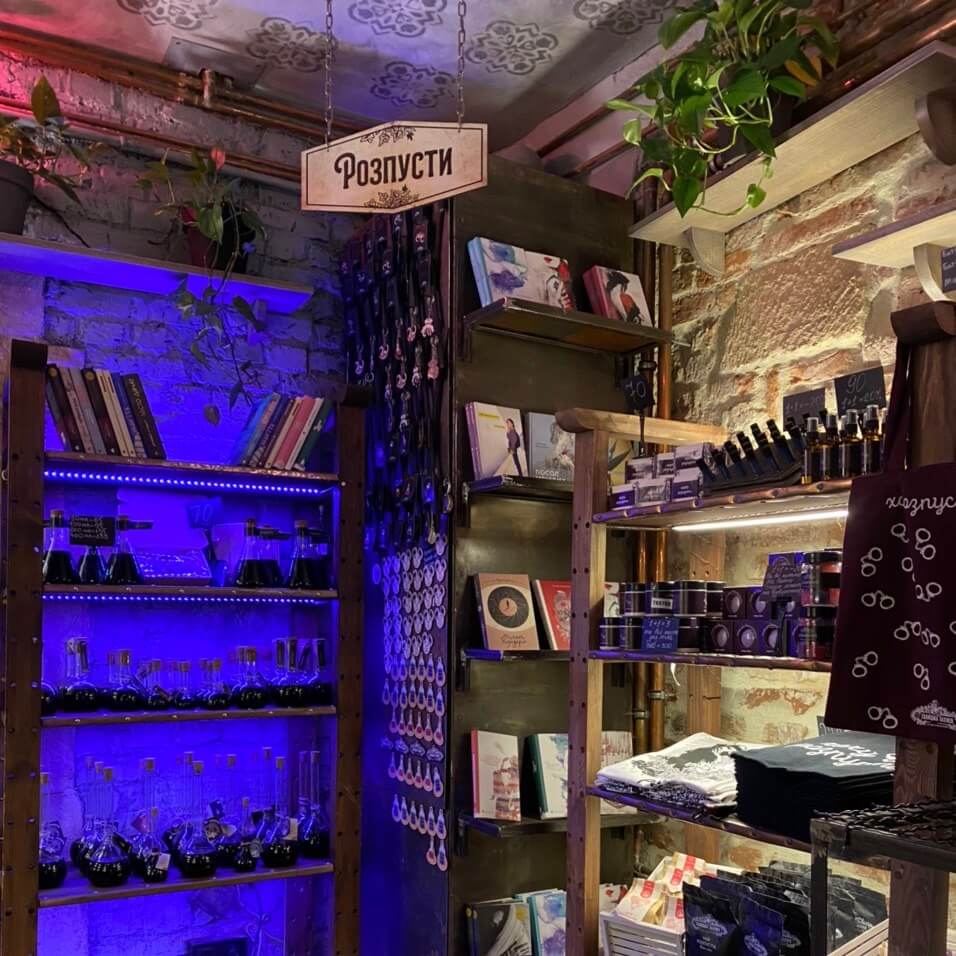 Believe it or not, all of these are in possession of the Alchemist, and here you can find not only potions, but also get a rejuvenating face tonic, love tea or a lip balm. We also have a T-shirt "Khochu rozpusty" ("Want Lechery"), socks "Krykhitka" ("Baby") and an eco bag "Litun vid Boha" ("Heaven-born Aviator"). This is not even half of the list. So come to visit us to see everything!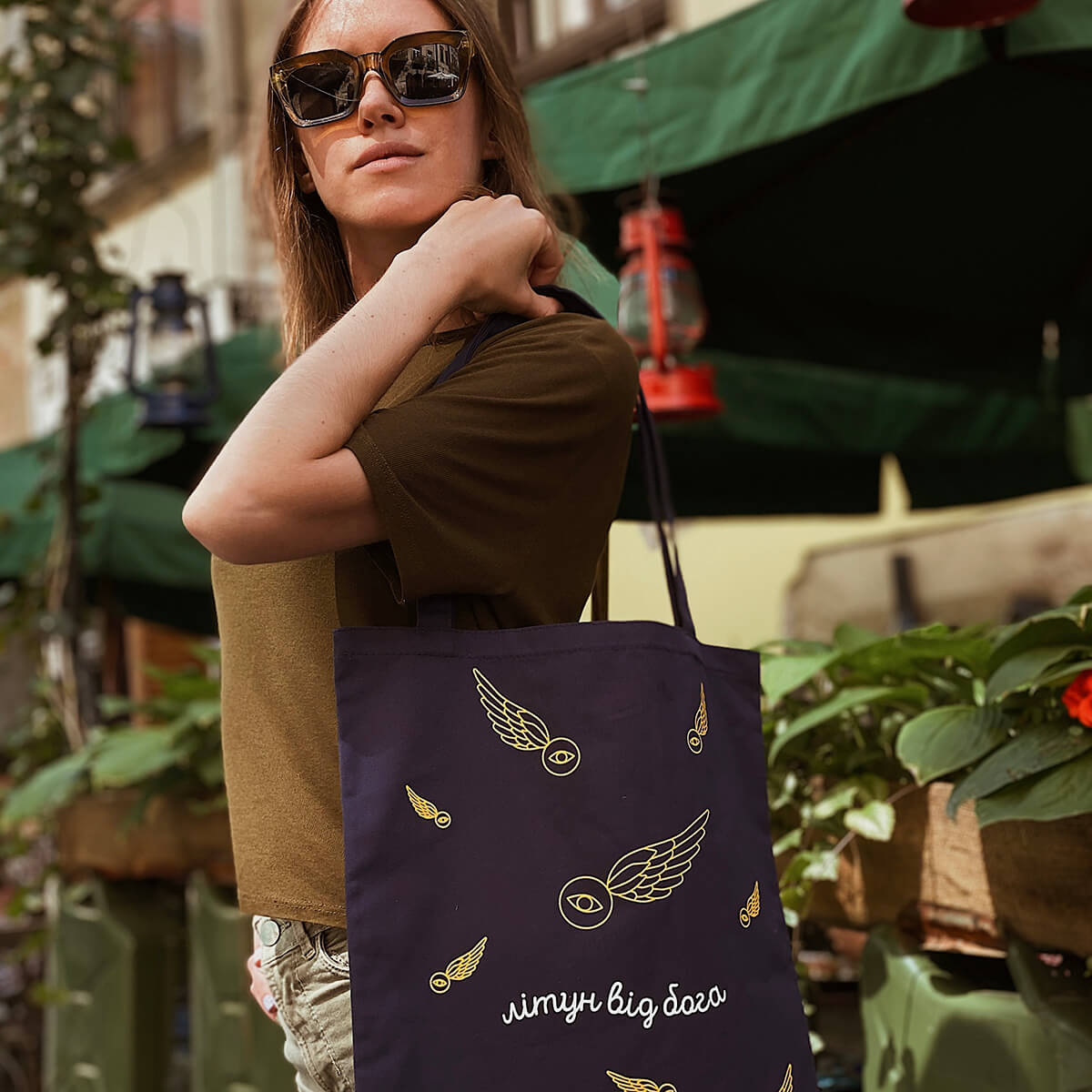 You do not have to notify in advance when you plan to visit us. We're fellows, and the Alchemist is always happy to see everyone.