At Beer Theatre "Pravda" – a new face from USA has joined our brewing team
A young brewer has joined a "Pravda" brewing team. Twenty six year old Cory McGuinness, from a renowned "American manufactured Old Town Brewing" joined the "Pravda" team as the main brewer.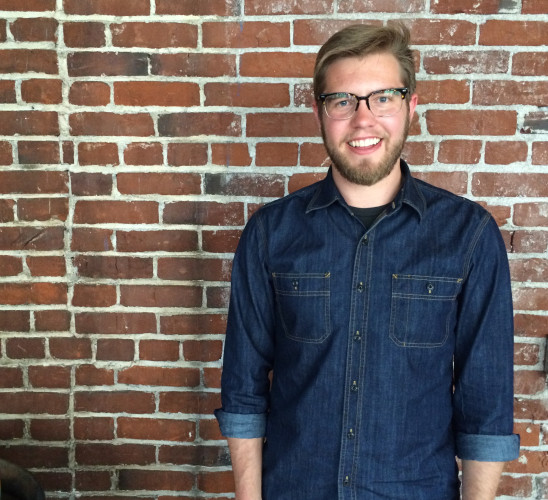 Cory moved to Lviv in May to "craft" beer at Beer Theatre "Pravda".
"I dreamt to work in Europe for a long time. My German friend, a brewer as well, suggested me to visit Lviv. When I arrived there, looked at the city and tasted beer in "Pravda", the decision was easy to make. Very soon after I moved to Lviv. My relatives worried about the situation in Ukraine but I've assured them that everything is well in Lviv," says Cory McGuinness.
Cory is from Portland, Oregon, USA. He started his career at "10 Barrel Brewing in Oregon", went to Siebel Institute of Technology, one of the most progressive brewing schools, studied European beer culture in Munich, worked in Tall Grass Brewing in Kansas and later in Walking Man Brewing, Washington state. He extensively travelled to Europe familiarizing himself with different beer crafting making of different countries.
"I began to brew beer at the age of 18, and I became a master brewer at the age of 23. It's a challenge for me to be the main brewer, and I wanted it so much! A new American style of brewing has been becoming more popular and popular but I am keen on Belgian brewing school, too, and I will work with Belgium crafting tradition. In the future, I would like to make beer from Ukrainian ingredients only and to bring "Pravda" beer to the world beer stage festivals," tells Cory
McGuinness is planning to brew beer together with "Pravda" guest brewers from Belgium, Germany and the Czech Republic as well as to invite his friends-brewers from the USA and the Netherlands.
We would like to add that a previous "Pravda" brewer Elizabeth Lesoir returned to Belgium. She worked in Beer Theatre "Pravda" since its opening, December 2014.
Beer Theatre "Pravda" is located at 32 Rynok Square in Lviv. 15 brands of manufactured beer have been brewed here since December.
Please follow our new recipes and beer brands that will be brewed by Cory McGuinness in "Pravda" in our website as well as his first brewing experiences and impressions from Lviv and Ukraine!