A season of fresh hops in Beer Theatre "Pravda", or How to brew beer with hop flowers?
September is a unique season for brewers: it's a season of fresh hops and a time for experiments! Brewing series of limited beer batches with fresh hop flowers have been started in Beer Theatre "Pravda" for the first time in Ukraine. They produce more flavour and fresh hop bitterness. Its peculiarity is that brewers use hops, received from the farm not far from Lviv!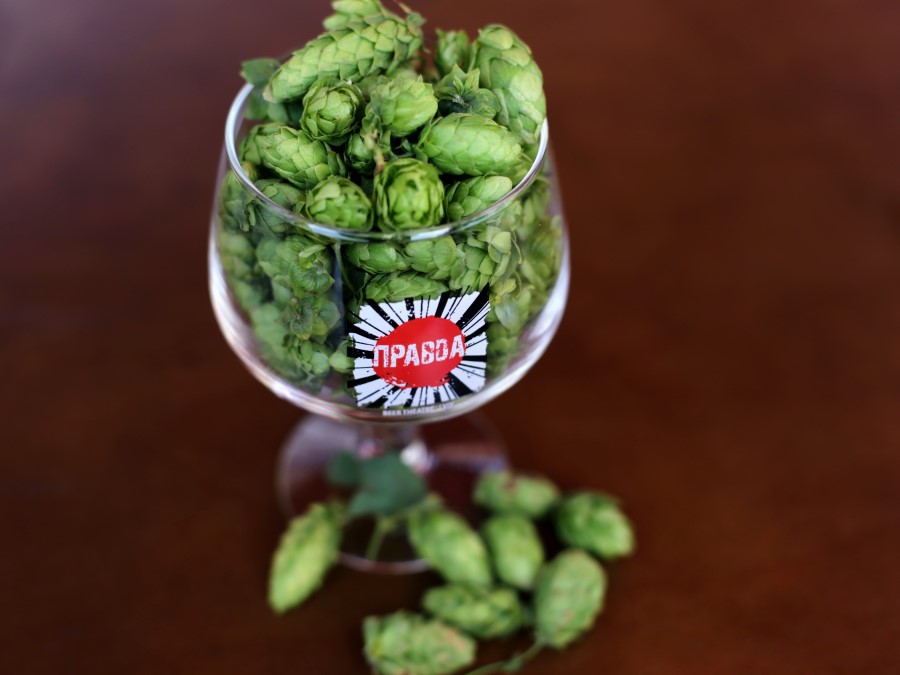 "A season of fresh hops is a great occasion for experiments and looking for new beer tastes. That's why, we've started brewing series with fresh hops in Beer Theatre "Pravda". Hop flowers are brought from the farms located near Lviv. We will receive them during a few weeks and try to brew beer recipes as more as possible," says Yuriy Zastavnyy, a co-owner of Beer Theatre "Pravda".
Cory McGuinness, "Pravda" head brewer, has told us about special features of fresh hops usage for brewing.
"Typically, when hop flowers are harvested, they are kiln dried and put into hop bails to be sold to brewers later on... With fresh hops, these are hop flowers pick straight from the hop bine, then brought straight to us. No drying or processing done, so they are extremely "fresh"!", - he says.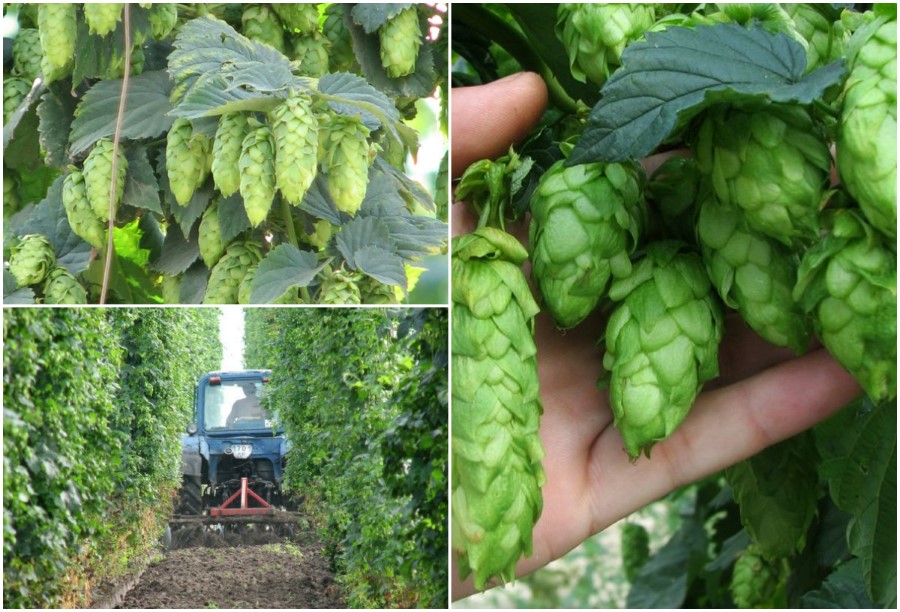 "#1. We use hops, grown not far from Lviv. So, fresh hop flowers are brought indeed.
#2. Hop flowers are hand picked; it saves their quality. Accordingly, hop flowers and flavour, too.
#3.A farm's owner is a specialist with big experience. We use unique sorts of hops of his own selection that can be found nowhere in Western Ukraine.
#4. Hand picked hops in the morning are placed in beer tanks in several hours already.
#5. Hopsfill beer with more flavour and light fresh bitterness. It's especially appreciated by the brewers in USA where crafted brewing is associated with bitter rich beer."
"There is one more peculiarity. World brewers use dried hop flowers. We use fresh picked hops and it's two absolutely different products. Fresh hops are added primarily by brewers in USA; I haven't met any such recipes in Europe, only quite small homebrewers do it. We are the one who brew beer with fresh hop flowers IN Ukraine!" emphasizes Cory McGuinness.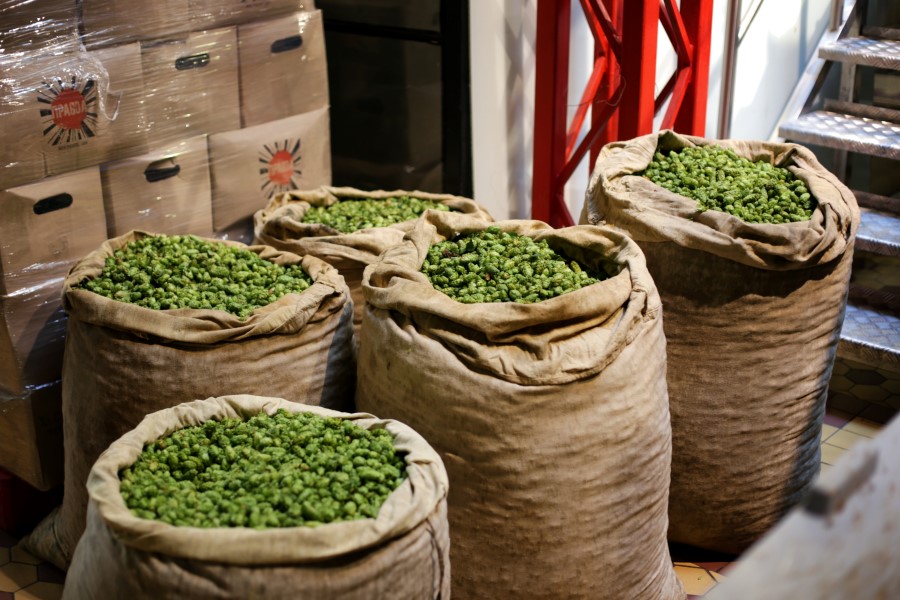 Several beer recipes have already been brewed in "Pravda": "Lviv People's Ale" (made of Ukrainian ingredients), "Svitlo" and "Kvitka"; soon – some more brewing series.
"We'll also brew triple (a sort of ale) with fresh hops but it's absolutely new recipe. By the way, you can taste "Lviv People's Ale" with fresh hops in a week in Beer Theatre "Pravda"", adds Cory McGuinness.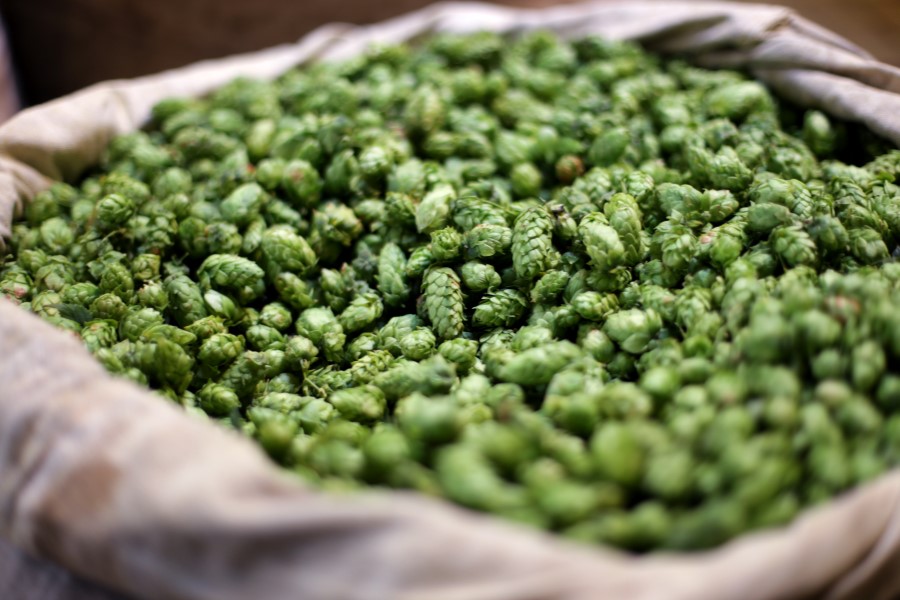 "West-Hops" farmers say that they supply sorts of hops of their own selection to Beer Theatre "Pravda": "These hops are fine aromatic sorts that fill beer with pleasant flavour and let receive stable foam; and rich sorts of aromatic hops that have nice fresh bitterness."
Beer Theatre "Pravda": Lviv, 32 Rynok Square
+38 (050) 374 49 86
+38 (067) 310 83 23
Mon-Sun 11:00-02:00
Please also read:How to Brew Good Beer? 5 Golden Rules from Cory McGuinness