New Beer from Lviv — Dark as Crimean Night
Lviv Beer Theatre "Pravda" has brewed new dark beer "Crimea by Night".
"This beer goes best with cold winter days and even nights", says Cory McGuiness, "Pravda" Head Brewer.
The beer was brewed with addition of clove, cinnamon, nutmeg, orange zest and a bit of vanilla. Alcohol by volume — 9%.
"Such combination will warm you up during winter holidays. You can drink it hot and feel lemon and honey aftertaste; or you can drink it cold in order to feel a balance of malt and spices! Expect to taste it soon," states Cory.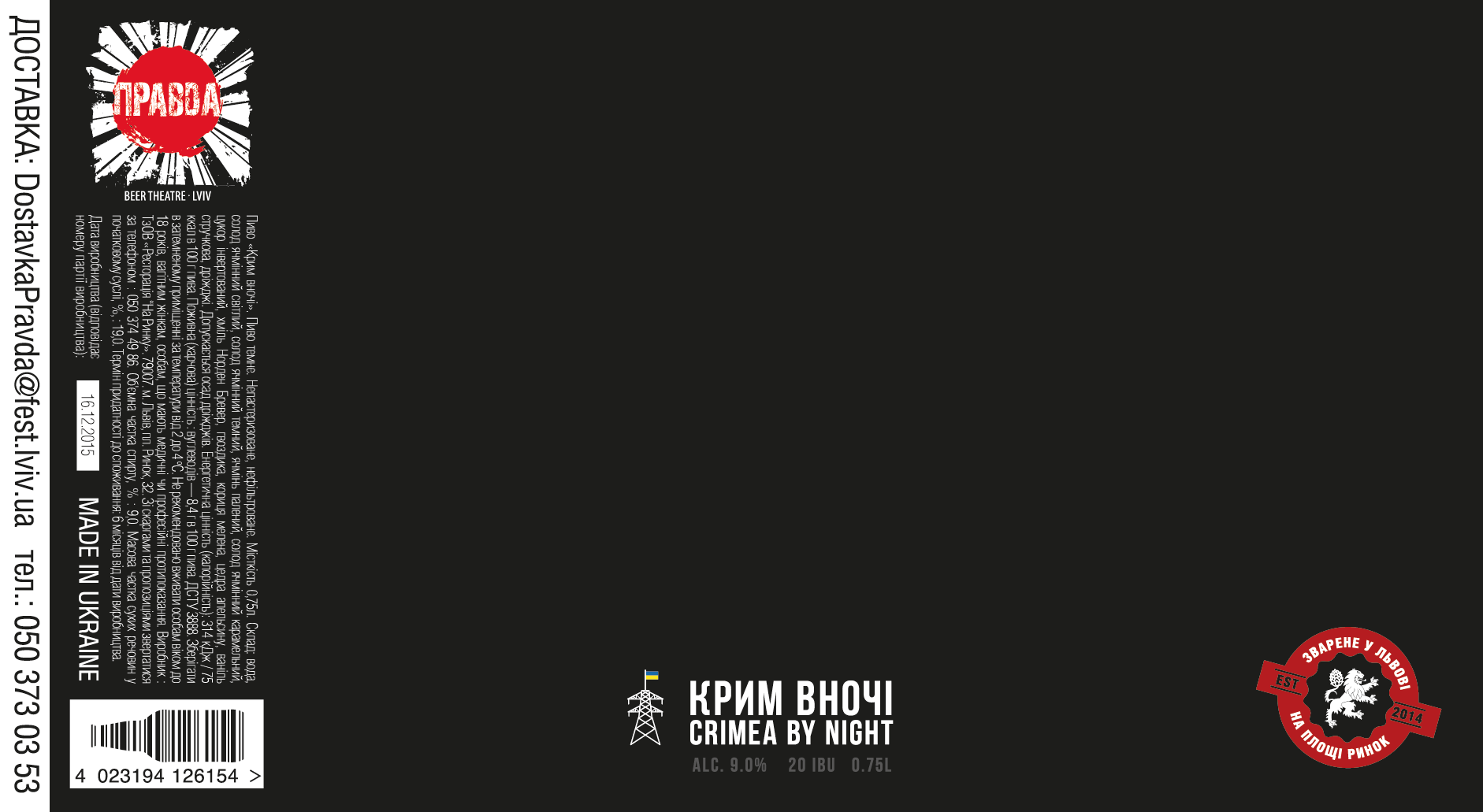 Please also read: Ukrainian Beer "Vid Syanu Do Donu" Won As "Russian Imperial Stout"