Stories of Success: Lviv Night Art Manager
A person who works day and night but doesn't complain about lack of free time and can perfectly rest – it's about her. Our next "Story of Success" is about Olya Dzedzyk that has told us how a consulting lawyer could become a night club art manager with ecstatic music; how to arrange concerts of bands from Great Britain or dance parties with top DJs as well as how to combine this job with tourism and huge festivals organization. This and a lot more you'll find here in the conversation with the Art Manager of "Arsenal" Night Club and Assistant Manager of Just Lviv It! tour company.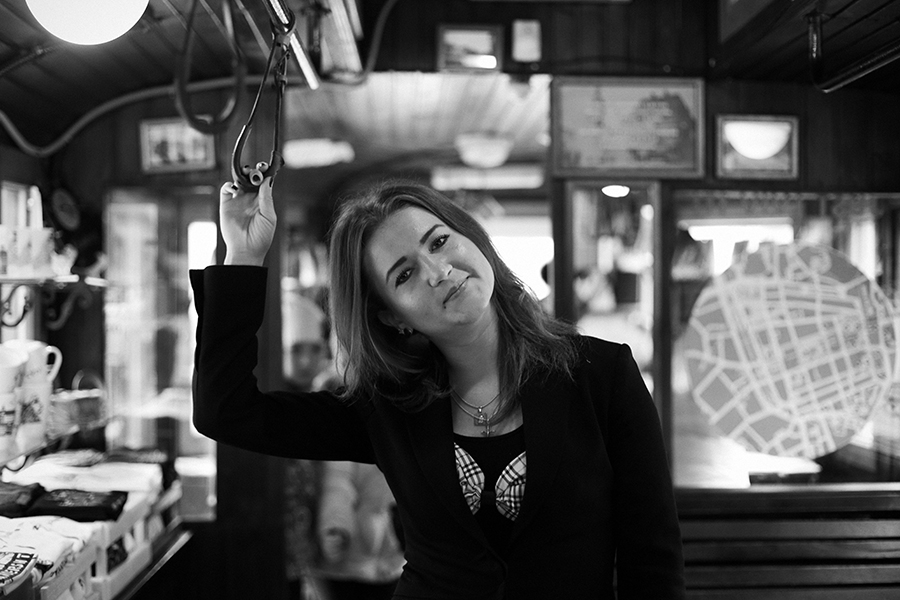 Olya, you've already been working for the Company for quite a long period of time! Tell us how did you start?
I came to !FEST in February, 2008. I was a student then and had to retake an exam and I had to find some solution for that situation… Once I dropped in "Kryjivka" to see my brother, Kolobok, who was in charge of souvenirs there, and I asked a manager if there was some vacancy for a server there. That's how I started.
It was difficult as "Kryjivka" is 24/7, a constant speed :). I didn't have any experience being a server before and it wasn't easy to learn dishes by heart and the menu in general but alcohol drinks was a piece of cake (laughing). We had a very friendly team! It was also difficult to combine my job as a server with a tour firm and studying. But I understood why I was doing it.
Then I went to the USA through "Work and Travel" program for three months. When I came back, I had money, I had a stipend in the institute, parents were satisfied with me but I needed some drive challenge. And I was thinking about returning to "Kryjivka" restaurant again, though many people told me that being a server was not prestigious. But I didn't see any reason to feel ashamed about it. My parents didn't like it at first, but I started to work in "Kryjivka" again and I was in my element.
I enjoyed "Kryjivka" greatly; it was a great experience for me and a school of surviving. If you've worked in this restaurant, you can climb mountains easily!
Later I was promoted and became an Assistant Manager in "Маzоch-cafe". It's an absolutely different experience! Absolutely different guests and you should have been appealing. Whipping guests was an easy task for me; it was my vacation (laughing)! It was intensive. Sometimes people lost limits of feelings. Once I had to explain two young people that only servers could whip the guests but if they wished to whip each other passionately they had to move home :)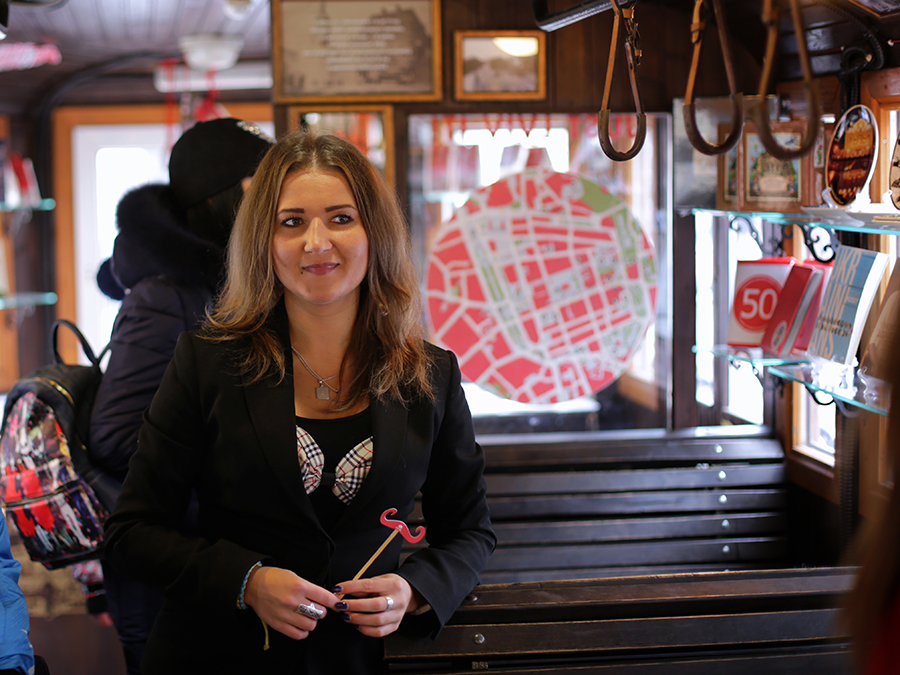 In two months I returned to "Kryjivka" as an Assistant Manager. It was a very dear place for me as I knew all staff so it wasn't a problem to join it…I liked to break rules but did everything accurately and in time. I liked servers and I was rarely strict with them. We were a team and when before the "Easter" we had to tidy up all halls in "Kryjivka", we did it together. I don't like an approach: "I am an Assistant Manager and I won't do anything." I can't sit in my office; I am a part of the team!
Having worked in "Kryjivka" I went to the USA again. A lot of things changed in the Company and on coming back home I began to deal with LOKAL "A Catalogue of Impressions": one could choose and buy some entertainment for the bofons (rewards) – off-road, horse riding, parachute jumping…
Then I was an Assistant Manager at "House of Legends". Compared with other restaurants, it was a social project for me: small people, flows of tourists. I had different responsibilities there: I had to meet guests, tell them city legends. It's my native city and I'm very pleased when tourists arrived here. Some moments were a bit unpleasant; in particular, when some guests wanted to take a photo with our small people. But they are not strange peopple, they are just smaller…
Later on I began working in our Tour Department. And since January I'm an Art Manager of "Arsenal" Night Club. One of the owners told me: "Olka, you are a "clubber", so you'll combine pleasant thing with useful". That's why, I don't visit other clubs (laughing). A night life for me has turned into a piece of job. But I still wear headphones and listen to my playlist of different types of nice music. I also enjoy dancing. But everything has its limits :)
Tour Department and night life – how do you manage to combine day and night work?
I sometimes think that I'm a small pterodactyl who should have died years ago but still alive (laughing). Actually, I couldn't imagine how to do it. However, my Tour Department Manager, Juliya Stefanyuk, told me to try and combine these two directions. Truly, I worried a lot for Alfa Jazz Fest as many jam sessions were held in "Arsenal". Moreover, this event was related with "Asenal" and our Tour Department. Totally, I slept 14 hours during seven busy working days… I'm an energetic person: I work at daytime and when I work in "Arsenal" at night I meet all my friends there anyway. That's why, I like my job very much!
I enjoy tourism, too, because I love tourists who visit Lviv. In fact, I didn't have a particular tour specialty.
What are your duties in the Tour Department?
I am an Assistant Manager of Just Old Tram infocentre, I help Juliya Stefanyuk to write reports of Just Lviv It! tour company and deal with tourist accommodation during festivals. If divide my work into pieces, it seems I don't do much. But at the end of each month, summing up, you see you've done a lot!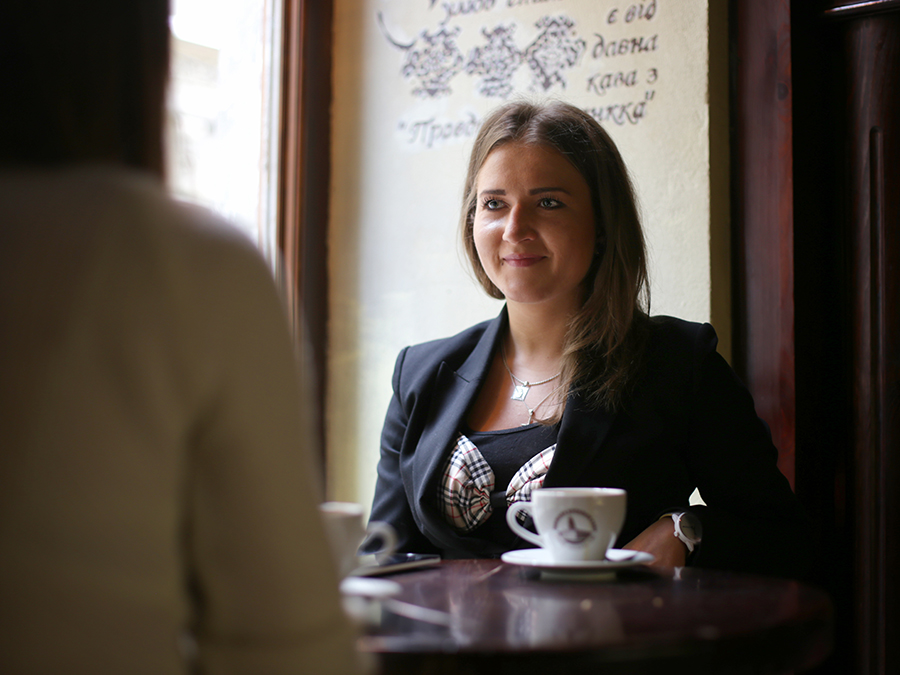 What's your specialty?
My profession is a consulting lawyer. What's interesting, I passed exams in algebra and geometry. I was a student of the Polytechnic Institute and I studied Programming on the first three courses. And later on we had humanitarian subjects. There were only four subjects connected with law during all five years of studying, therefore, I've got a very strange diploma.
I've never worked as per my specialty. My father wanted me to be a teacher in the Polytechnic Institute. But it's my life and I wish to live as I want. Otherwise, what's the purpose? :)
Who did you dream to be in your childhood?
I dreamt to be a doctor so much! My mother is a doctor; I put on her white coat, pharyngoscope, a blood pressure monitor and "cured" my friends on the bench in the yard. Later I wanted to be a model…
Let's get back to work again. "Arsenal" Night Club was launched a year ago as a club with eclectic music. Are your duties to arrange music?
I don't like to boast but more and more people visit "Arsenal" :) There are queues now!
Of course, the biggest flow of people was seen during jam sessions of well-known jazz men during Alfa Jazz Fest and it's clear! People are amazed how "Arsenal" could admit 1300 guests. If we try, we can do it (laughing).
I like Ukrainian music a lot and we combine it here with good foreign one. You can't order for money a song "Belye rozy" (Eng. – white roses) but we try to listen and understand our guest. If he likes "house" or "drum and bass", then we should arrange parties in this style. Someone doesn't like jazz, someone hates rock, thus we must combine uncombined :)
What the most pleasant moments in "Arsenal" can you remember during the past year? What did you achieve?
The biggest luck when we have a queue of people! My night shift lasts till 1:00 am but when at Halloween people were coming and coming to the club I was at work till 4:00 am. The cloakroom and the cash register worked hard. But it brings great satisfaction!
What are you dreaming about now?
A lot of things appear in a pace of life. I am careful with my dreams because they've recently begun to become true (laughing).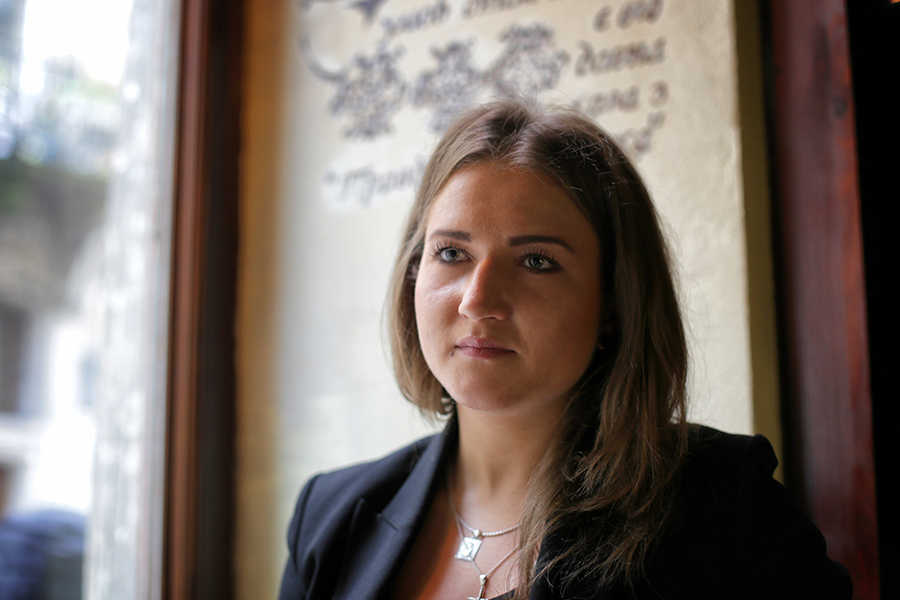 I wish greatly "Arsenal" to be in the top clubs of Ukraine and not only here! We offer eclectic music, nice staff, cool DJs. There no fights here! People should visit us because we are different than another clubs.
You work day and night and when do you rest? Do you, actually, have free time?
Surprisingly, yes, I've got spare time. I rarely take a book to read but l like to go to the gym. I also like to stick car notes…on the cars that park against the parking rules on our streets.
I love travelling. I've climbed the Hoverla this year for the first time in my life. When we climbed the Petros and our guide showed us the Hoverla I thought that it was unrealistic to reach it. But I did it! It was my last item in my list that I would like to do when I am 26. Somewhere there I've met my muse and continue to create with it now.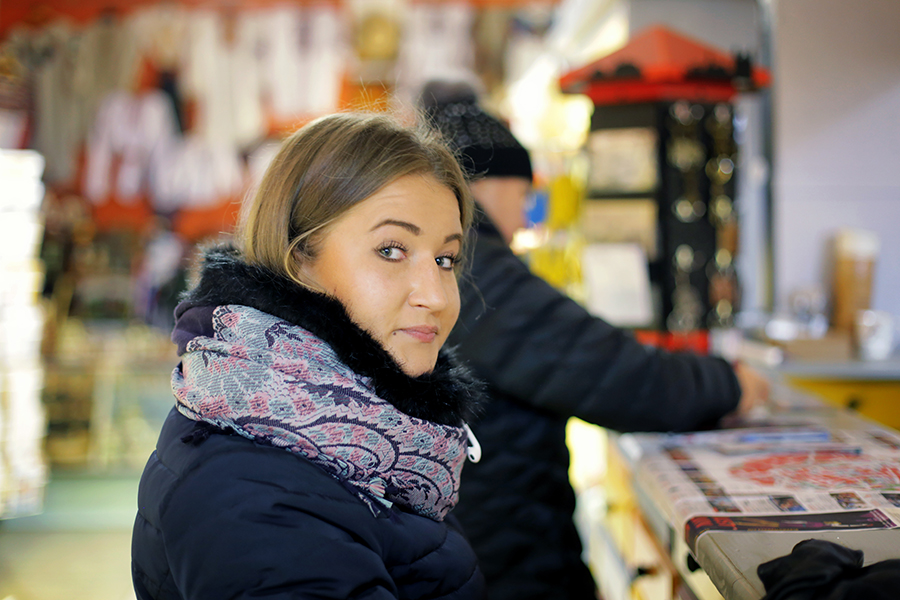 Generally, each rest of mine is something crazy! By the way, I am dreaming to visit Brazil. Take me to Brazil!
What can you say about popularity of Ukrainian music nowadays? Some famous bands for a year or two cannot perform in Lviv. One would think what can be easier than organizing concerts of Ukrainian singers in Ukrainian cities?!
When Skryabin died in the car accident, his songs appeared in playlists right away. Why can't we respect our singers when they are alive and create for us?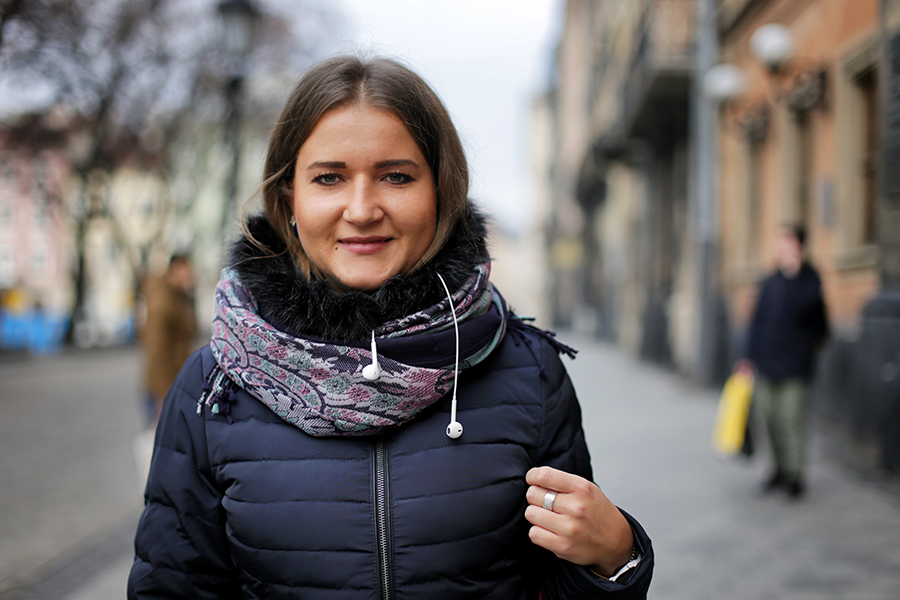 I have never problems with what to wear: if I'm not sure about a dress I've got three cool embroidered shirts. And I know I'll always look great!
Once, our grandparents were beaten for the language, the culture, the music. We live in a free country; we can freely wear Ukrainian brands, speak and read in Ukrainian. But we don't appreciate it. The same is with music.
Tartak (Тартак), Mad Heads XL, Kozak System performed in"Arsenal"... What great party can you expect in "Arsenal" in the near future? A nice band from Great Britain and world five top DJs will visit us. Follow our details ;)