The Largest Cup Tasting Championship in Ukraine Took Place in Lviv
This weekend our first Cup Tasting Championship was held! Cup tasting or cupping is a method is the practice of discerning the tastes and aromas of brewed coffee. From now on !FEST COFFEE MISSION will arrange a number of events for coffee fans and connoisseurs, amateurs and professionals in the world of coffee.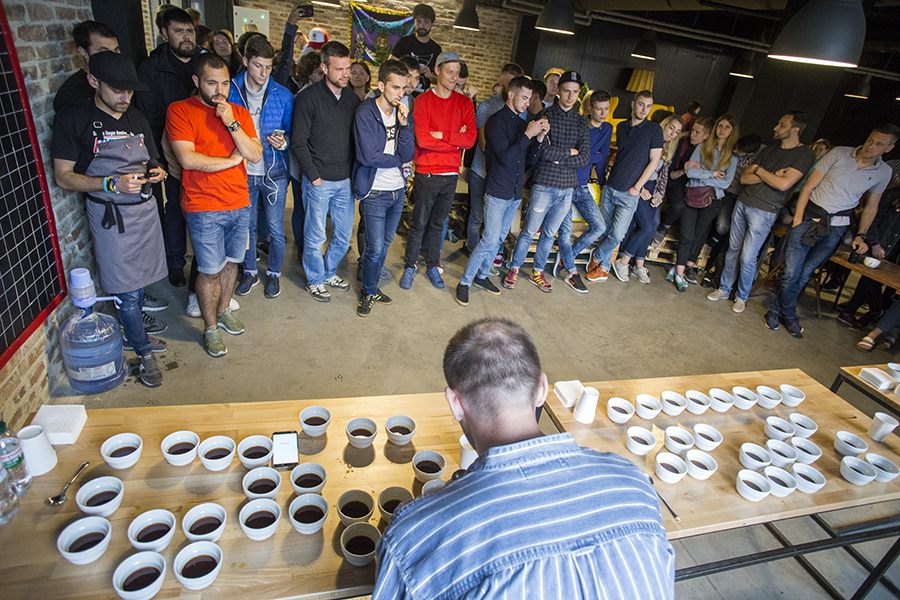 We organized the largest Cup Tasting Championship in Ukraine. Totally, there were 72 participants from: Kyiv, Lviv, Odesa, Kharkiv, Dnipro, Kropyvnytskyy, Ivano-Frankivsk, Rivne and even Moldova. Ruslan Karelashvili, our co-organizer and the judge at coffee championships, helped us to arrange everything at his best.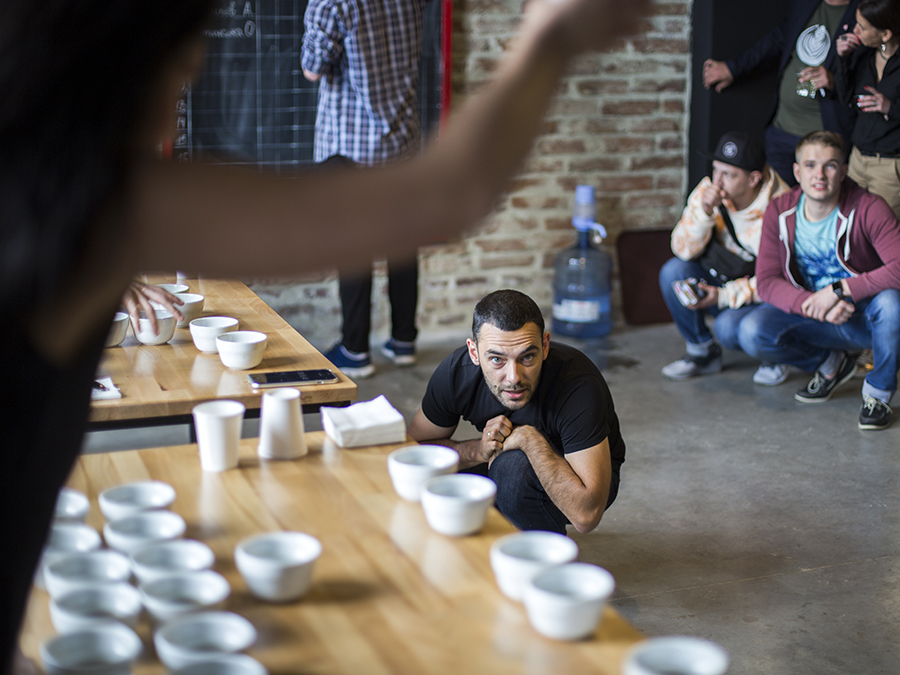 The Championship started with coffee and the meeting with coffee growers' from Salvador and Honduras. "It was a great meeting. We discussed problems of coffee growing. Participants asked very judicious questions," says Dmytro Slukin !FEST COFFEE MISSION manager.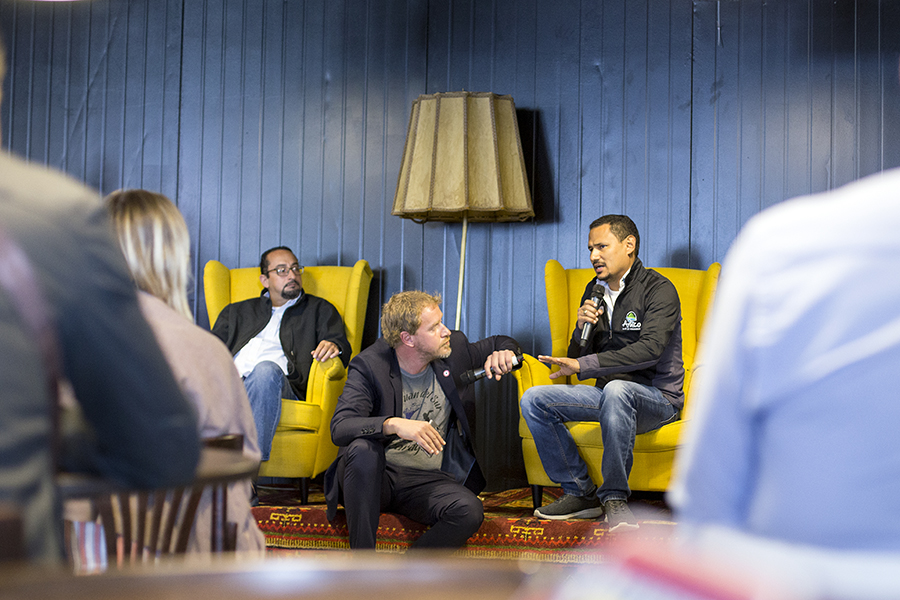 Later on, the Championship started. Please have a look at it in details.
Organizers prepared 8 coffee brews with 3 samples. There were two cups of brewed coffee of two samples and one - of another one. Each participant had to identify a sample that was different in taste from another two. This should have been done very fast, in 8 minutes.
It was said to be difficult: "We've complicated the task. For instance, at the qualifying stage participants were trying samples only from Costa Rica. Just imagine, 8 brews, nearly 24 coffeesamples but it is one region and more or less the same standard taste, but still they differ," explains Dmytro Slukin.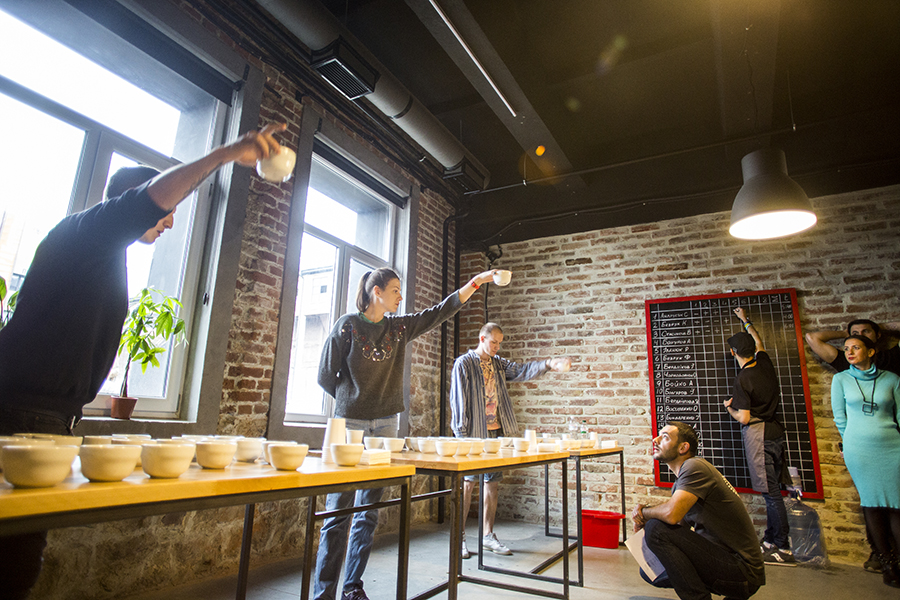 The participant who won the 2nd place shared with us her experience: "It's my 20th championship. I've never seen so many members at championships before and I've never seen so much brewed coffee. Coffee is delicious. It was pleasant to drink it. I even savored it longer than usual," says Nino Muzykaabout the largest Cup Tasting Championship in Lviv.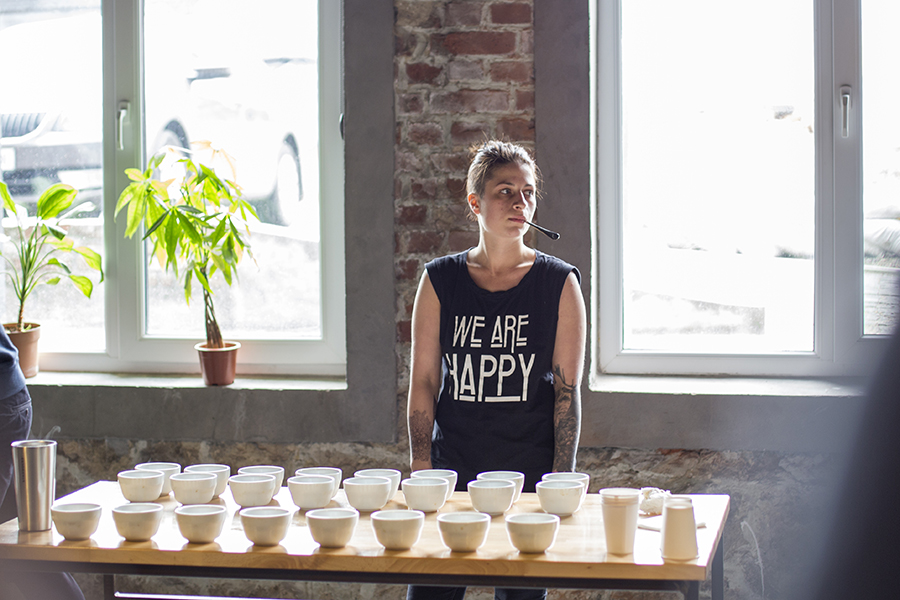 The main prize was a trip to the farm in Guatemala, El Salvador and Honduras in January 2019 that was won by Alina Vitrenko from Kyiv who has been dealing with coffee for 7 years. The same award was given to Andriy Vasyliyev (the 2nd place) as a prize of "Audience Choice Award".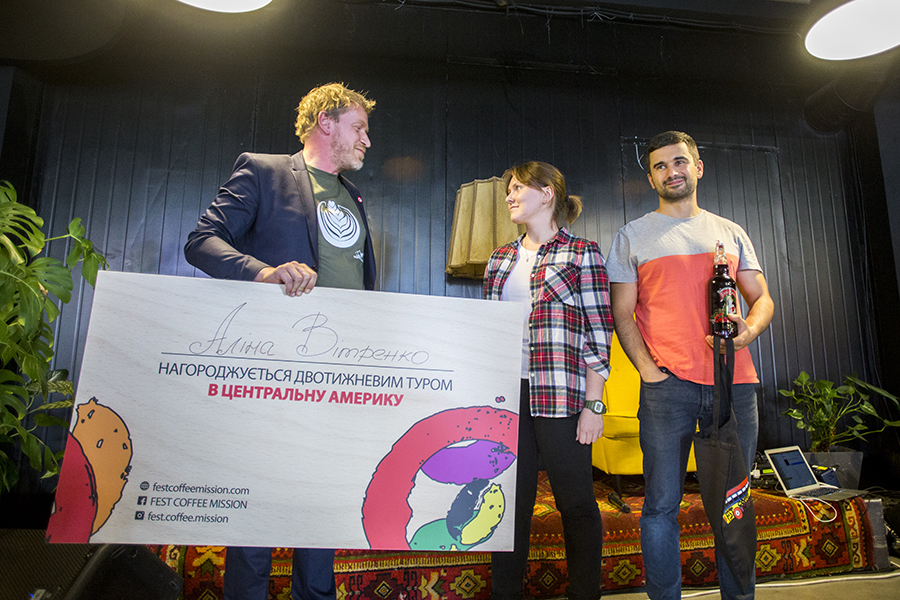 The other finalists got an annual "subscription for coffee" - 1 kg of tasty coffee per month and original souvenirs from !FEST COFFE MISSION ;-).
Next championship will be organized shortly - stay tuned.