7 Cocktails Worth Trying In Opera Underground
The menu of the new cocktail bar Opera Underground has 20 unique cocktails that will surprise the most sophisticated connoisseurs. These signature cocktails are served in a unique way. Besides, you can order about 200 classic cocktails.
For you not to be at a loss, we offer a selection of 7 cocktails that we recommend you to try first.
Legalize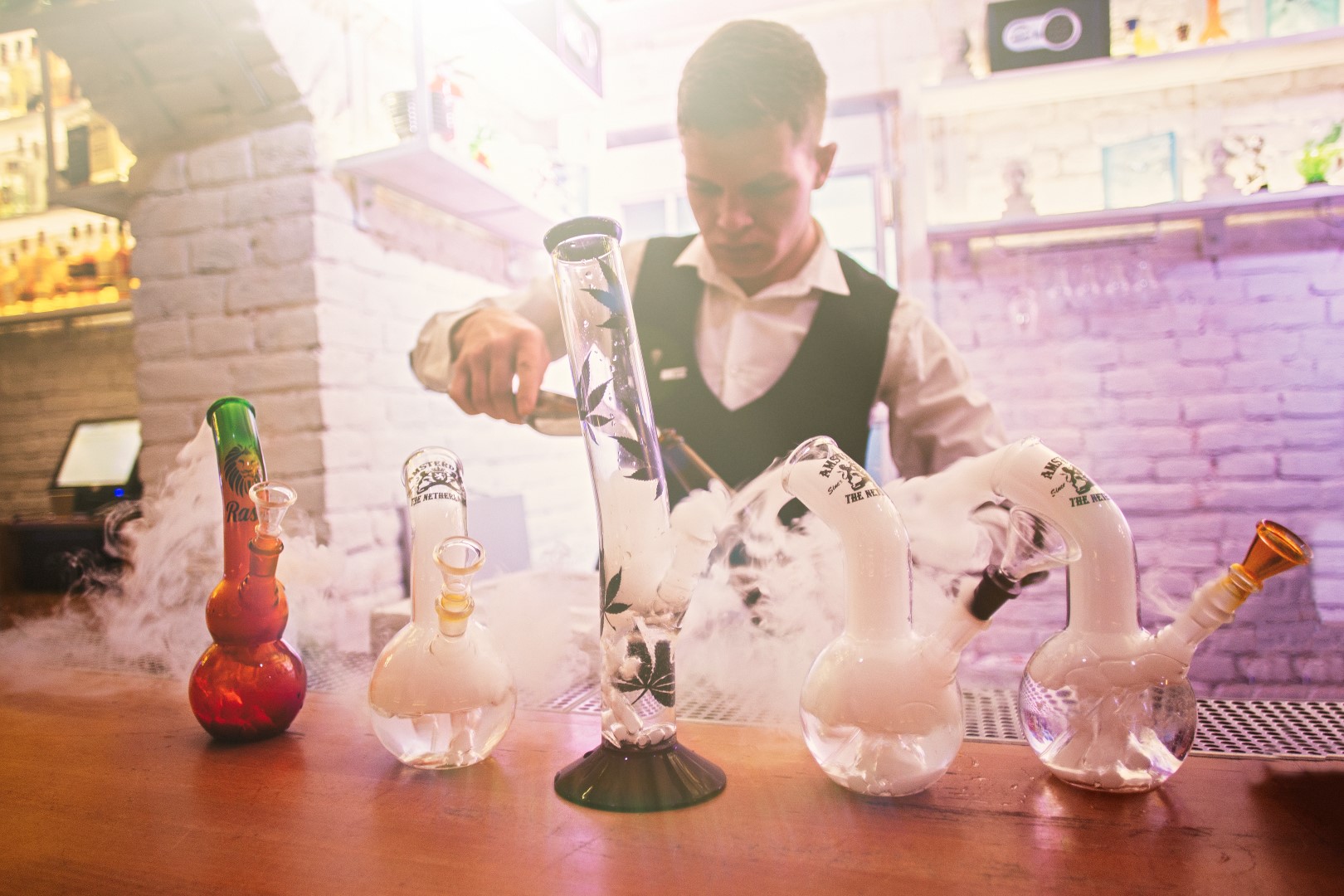 The drink is served in a bong. Hence the name.
Order Legalize if you want a light drink. It is not a very saturated cocktail. It is light, but it does not lose the taste of a good alcoholic beverage!
---
VR-cocktail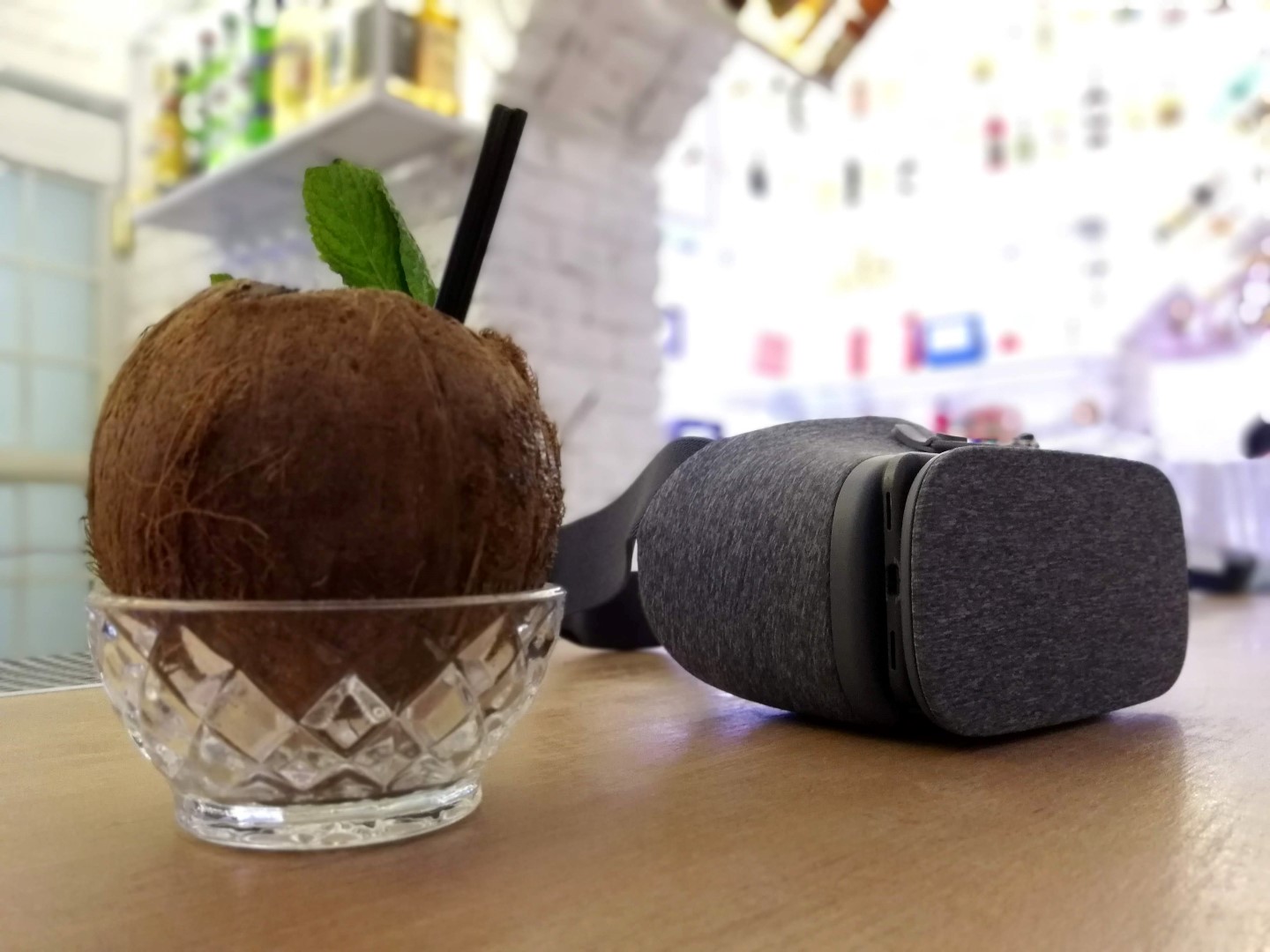 This is a young cocktail experiment with augmented reality. What you see in the glasses ... it is not possible to tell, you have to try!
The taste of the drink is sweet. We serve it in a coconut shell, which has a fibrous structure from the outside and complements the impression with tactile sensations.
This is the author's variation of Piña Colada.
---
Van Gogh
This is a palette cocktail. In a glass, there is bourbon with cider. Separately, we add lemon fresh, orange syrup and beetroot shrub. You can add just one of the ingredients, but our bartender recommends pouring all three and mix well - it will definitely be to your taste.
---
Clover Club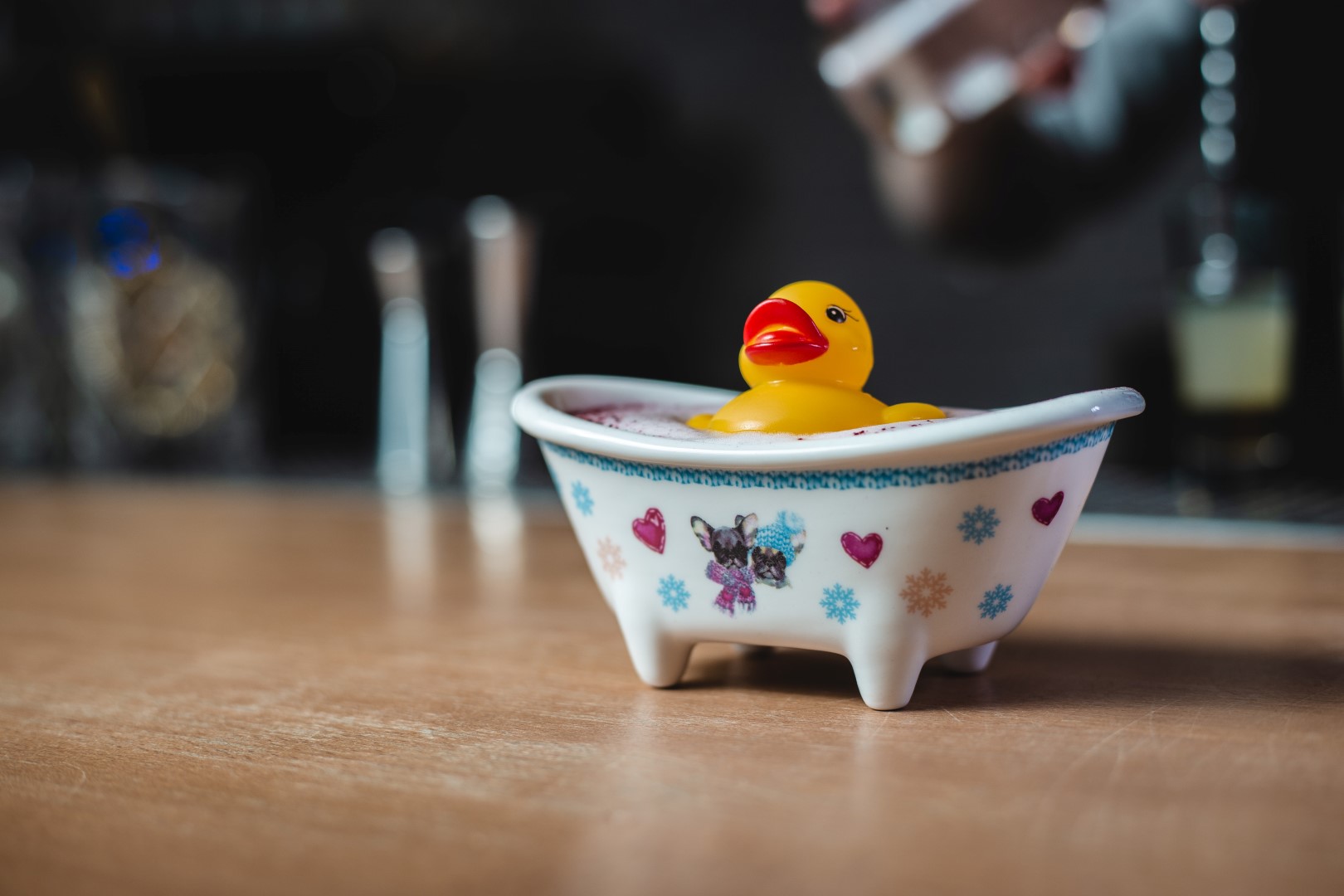 If you do not know what to offer to a girl - advise this drink. This is sour on gin - it is very delicate and delicious. We serve it in a small tub.
---
Cousteau
A cocktail in an aquarium with a live fish. Rest assured that no fish has ever been injured. We use double bottom dishes to keep the water temperature stable for the fish.
The cocktail is very light with a touch of apple and ginger. Such a summer and winter cocktail at the same time.
---
Bloody Mary
A spectacular cocktail. Not only because of the way of serving it. We make it in a cool way: yes, it's vodka with tomato juice, but we did our best to work out a winning combination of spices for this cocktail by perfectly balancing the taste. We recommend trying it out.
---
Lychakiv
This is a sour cocktail. As it is light, we also recommend it to those who like sweet cocktails. We serve it in a lamp, with special effects. Taste and serving will surprise you.
---
Opera underground
Lviv, 28 Svoboda Ave.
+38 (050) 430 53 85
Monday – Thursday 16:00 – 00:00
Friday - Sunday 14:00 – 02:00