10 reasons to visit Craft Beer & Vinyl Music Festival #6
Festival of beer and vinyls is a well-known Lviv festival event. This time – from August 30 to September 1 at !FESTrepublic. You must go. We provide 10 primary reasons though everyone can add their own.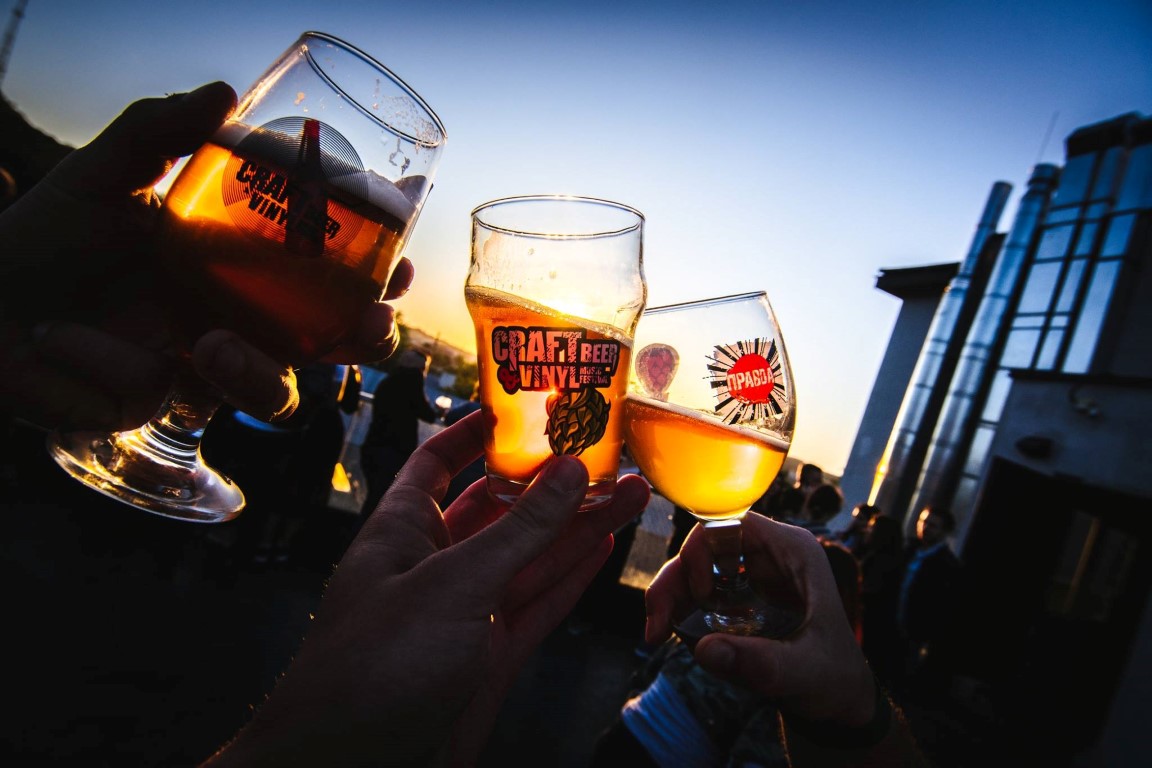 1. Say goodbye to summer
Summer is a fantastic time when everything is great but it passes so quickly. Work, business, deadlines but summer is ending. You have to stop and enjoy the sun, music, different treats and, finally, the very moment. For the last time, feel the summer of 2019, before we take out our jackets and umbrellas. Sit outside in the fresh air with beer and lose track of time, stroll along looking for something that !FEST has come up with this time (hint: for example a place for a bonfire;)). Party open air on a concert or with DJs. Just stay in this atmosphere for a while.
2. The "correct" party
This is a festival, which each time gathers more than ten thousand people for beer, and there is no drunk fights, showdowns or face-offs. Beer in a fancy glass is always better than in a plastic cup. Just a bunch of close and not so close friends. Have long and interesting talks off-topic. It is good to meet like that sometimes, to talk and "party" offline – outside the social media.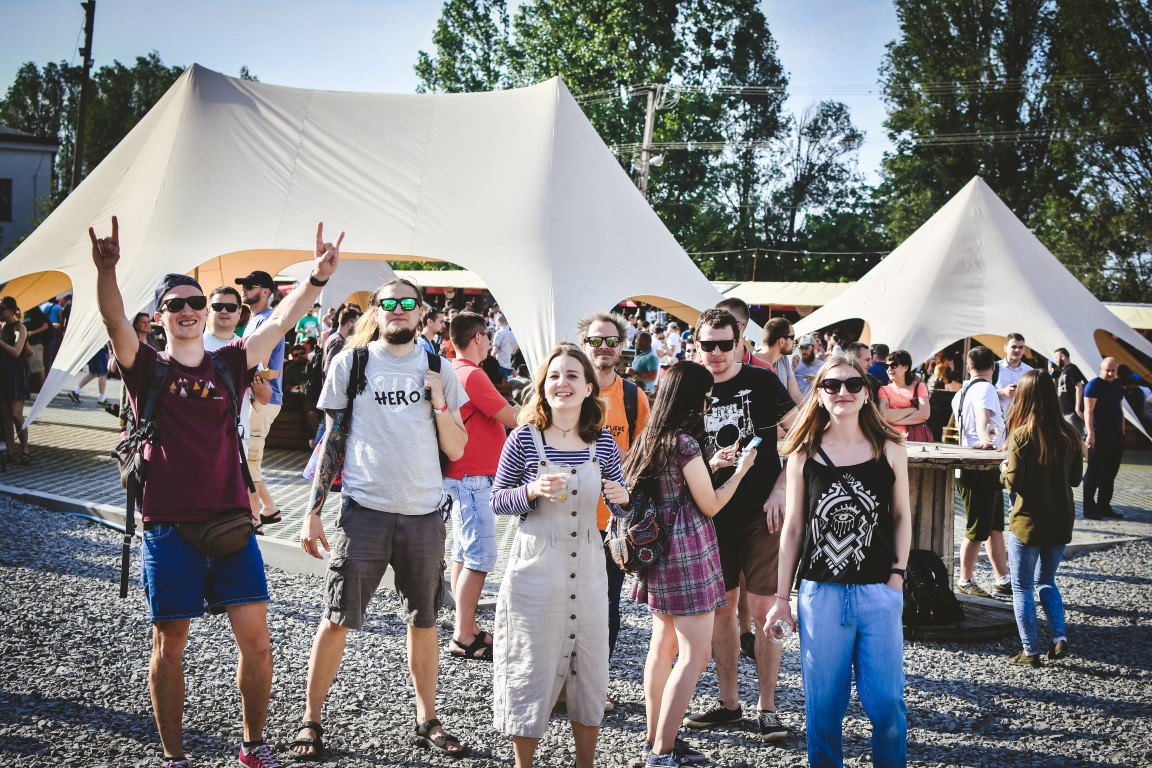 3. Beer and treats
Beer comes first. Because you can`t stop the craft revolution. We keep respecting ourselves and learn to consume truly tasty and high-quality product. There will be tons of beer to suit all tastes here.
And there will be enough food – from Papa Burger to craft ice-cream from West Ukrainian Folk Milk Cooperative.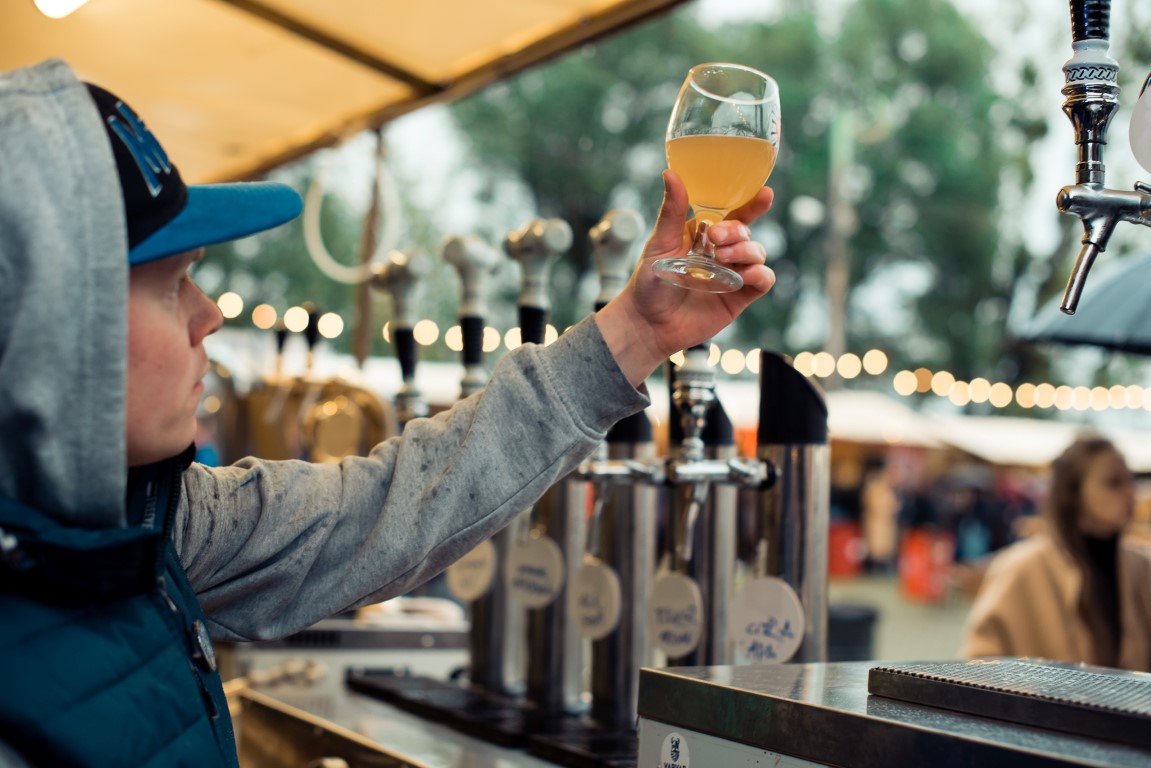 4. Beer yoga and floorball
You can also try the new experience. Have you ever played floorball? You ever tried yoga beer on the rooftop? Festival program encourages you to move a bit, try something new in your life. You can also take guts and, for example, try shellfish or meat pastry (cheburek) with lamb meat or sample beer with sour taste made from seasonal berries from the professional brewers.
5. Music
A lot of great music – and it is very different. Ukrainian funk, African folk, abstract hip-hop, hard rock, soul, retro, eclectic, hip-hop, R&B and much more. A concert and DJs on an open air, music in the "listening" rooms with vinyls, parties till night and scratching-shows.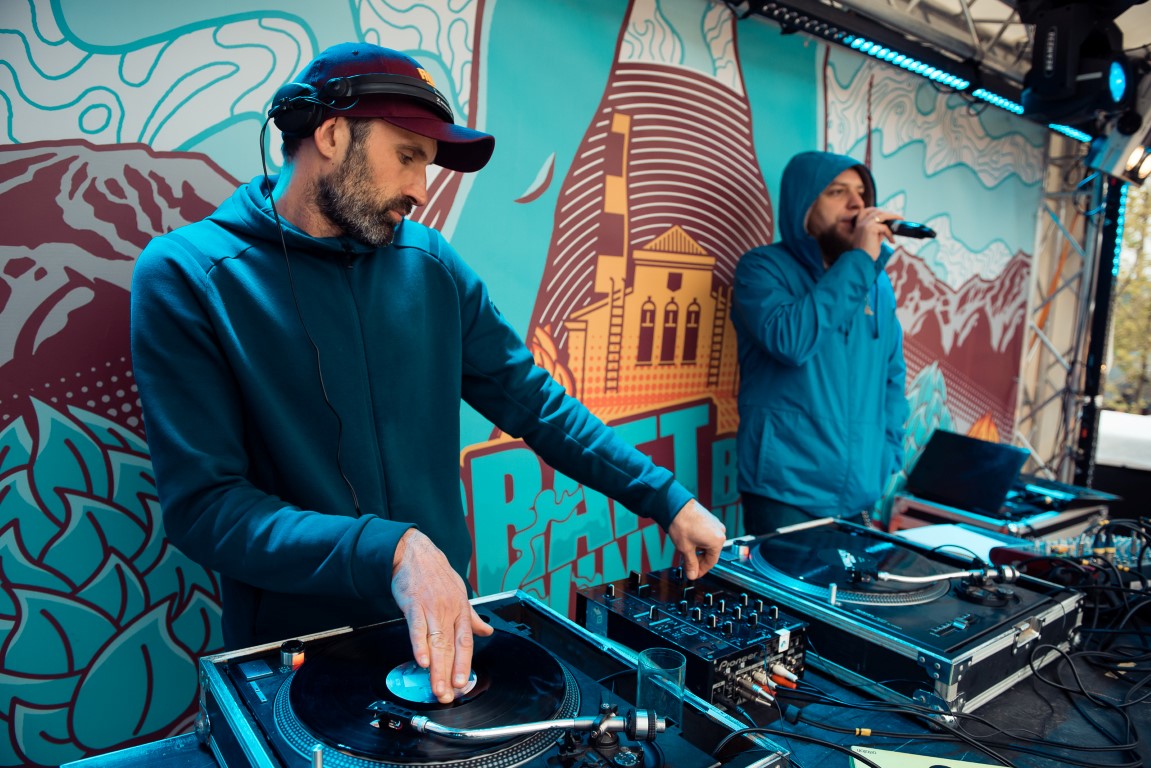 6. Party in headphones "Round sound"
This is a very interesting and cool party format. Everyone has a pair of headphones and chooses their own music but all together they are dancing on the territory of the rooftop at night. The neighbors are happy that it is calm while everyone is partying. There is something about it.
7. Hutsuly
Around the time when Pink Floyd rehearsals took place in London, somewhere on a boat, on Thames, Led Zeppelin repertoire was under formation, one year after Deep Purple was founded, on Prykarpattia in Kosovo village the guys from "Hutsuly" band started performing. In less than half a century "Hutsuly" are in Lviv at !FESTrepublic!!! Sunday, the last day of the festival, 7 pm. Don`t want to miss this!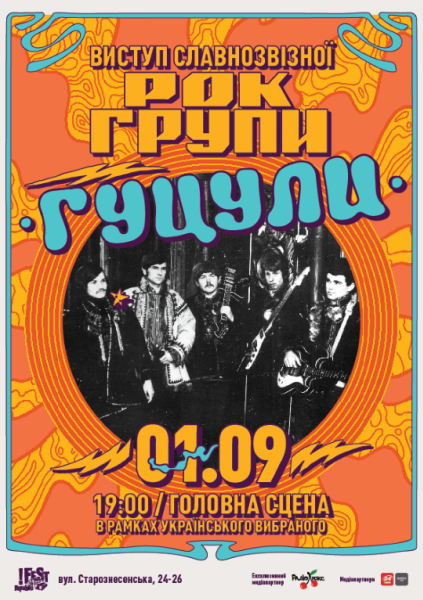 8. Kids
The festival is open for kids. There are tons of place to run and play – an open playground in the fresh air. An entire kid`s program: in one of the premises "Art-school of open-minded kids" organizes classes, workshops and themed entertainment - a theatre, design, music, sport and other. Besides, the Old Lion Publishing House will be selling literature for kids in the bookstore on the premise.
9. Insta-museum "?!This is Art ?!"
10th building of !FESTrepublic will maintain the work of Modern Art Museum. The objects will be presented there, and an Art-sale of 10 monumental artists will be organized. On the first day of the festival in the 10th building, a performance of creating a huge canvas with live music and projection will take place.
10. Beer glasses
Each and every time the organizers create new beer glasses. There are dedicated festival guests who have already gathered the collection. Maybe that isn`t you, but you can buy a pretty beer glass and enjoy it.
See you at !FESTrepublic.
As a reminder:
50 gryvnias – 3-day entrance. You get a bracelet, a territory map and night events entrance ticket;
100 gryvnias - 3-day entrance. You get a glass and a bag for it, a territory map and night events entrance ticket.
Free buses to the festival every 20 minutes.
FRI: from 16:00 to 23:00
SAT: from 12:00 to 23:00
SUN: from 12:00 to 21:00