We are launching !FEST hotel. This is already the third one among our projects
In February, our new !FEST hotel, located in 15A Lemkivska Str. – that is in Pidzamche, starts its work.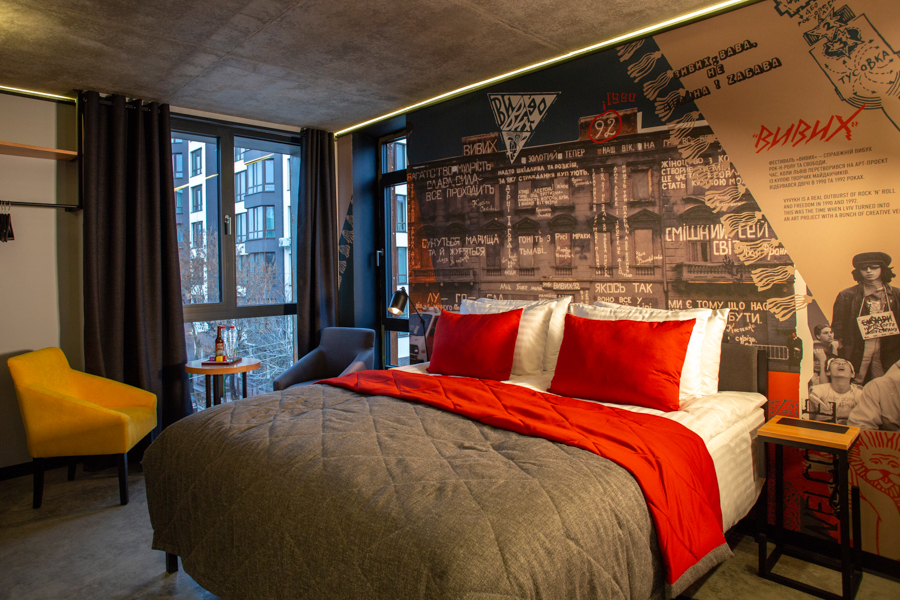 Democratic and modern hotel, that is, not for all money ;-). We offer 69 rooms for our guests. In our hotel, there are double rooms (standard), family rooms, and a room adjusted to the needs of disabled people. The hotel`s façade is made of weathering corten steel which changes its appearance every month. Yep! This is how it should be.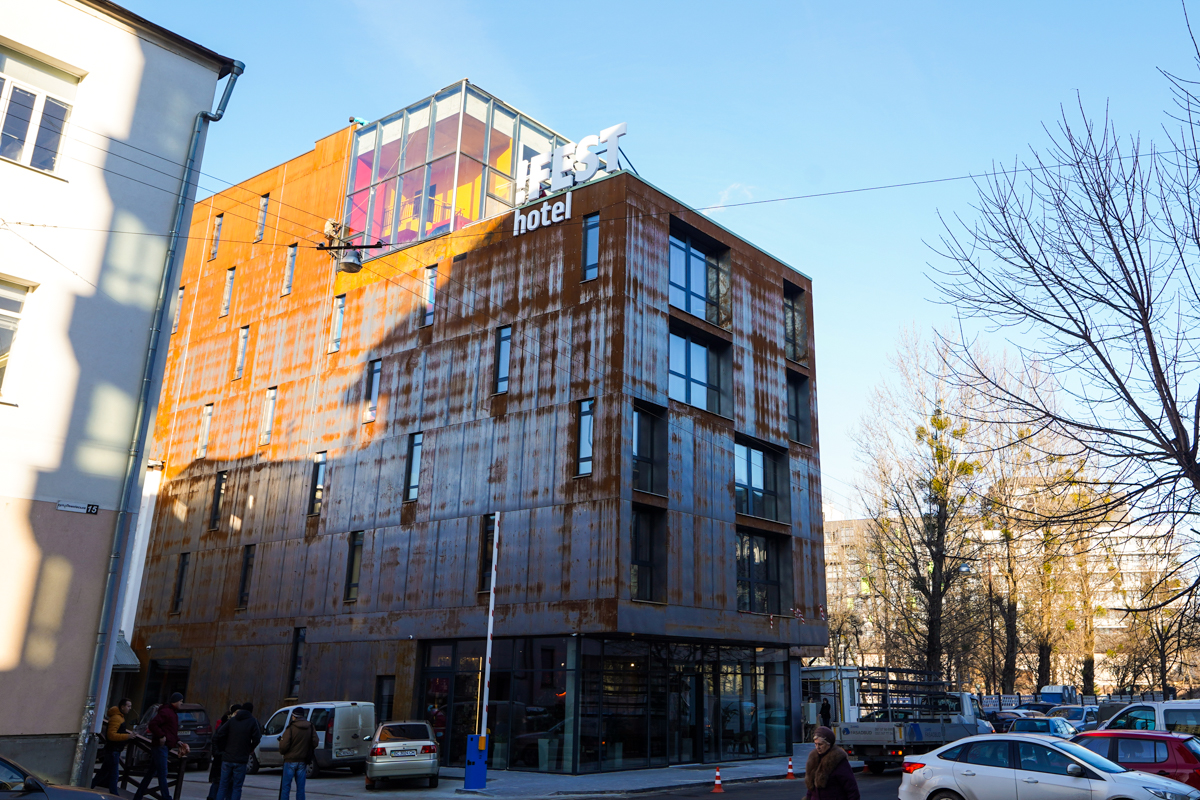 The interior is designed in art style; the history of old Lviv is on the walls. You know how it is in Lviv: plenty of doorbells near one door — Austrian, Polish, then Soviet apartments were divided and everyone hung their own doorbell. We just created an installation which represents the atmosphere in the hall. The author of the installation is Bohdana Davydiuk. This still occurs in Lviv though it is a thing of the past. We did perpetuate that history.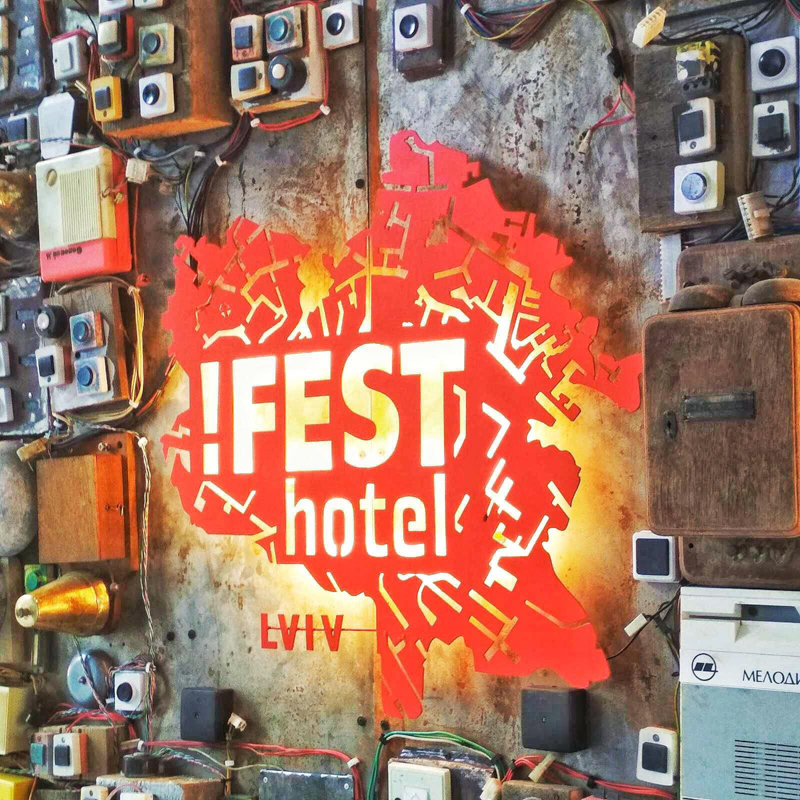 !FEST hotel tells about our city, in particular, about something cool and interesting, something real, that existed in Lviv some time ago, and which disappeared and now remains only as images in old photos or is engraved in the memory of elderly Lviv citizens. This includes the Regional Exhibition, Europe`s largest industrial exhibition of 1894, old Lviv airports and the first flights, and the "hyperloop" of the 30s named Luxtorpeda. So our guests can see it either in our hotel or in their dreams. Or both :) Because you may enjoy your dreams in our hotel.
We check in every day from 14:00, and check out at 12:00; you may make a booking right
now
. Original collages and photos of the Old Lviv are used in the interior of each room. The room includes: air conditioning system, mini-bar, safe deposit, Wi-Fi, TV set, coffee table, armchair, niche for clothes, baggage shelf, hair dryer, set of cosmetics, towels and slippers. There are also lounge areas, a restaurant, and a terrace. A buffet breakfast or continental breakfast is served each morning. We offer a free parking space for our guests.
In addition, we have all necessary services for a comfortable time spending:
●
alarm clock (we wake you up if needed).
In addition, we treat our guests with products which are said to be "
proudly made in Lviv
", which is a usual thing for our hotel. They include cherry liqueur, beer and chocolate, which are already known in the world, are often associated with our city, and which win international awards.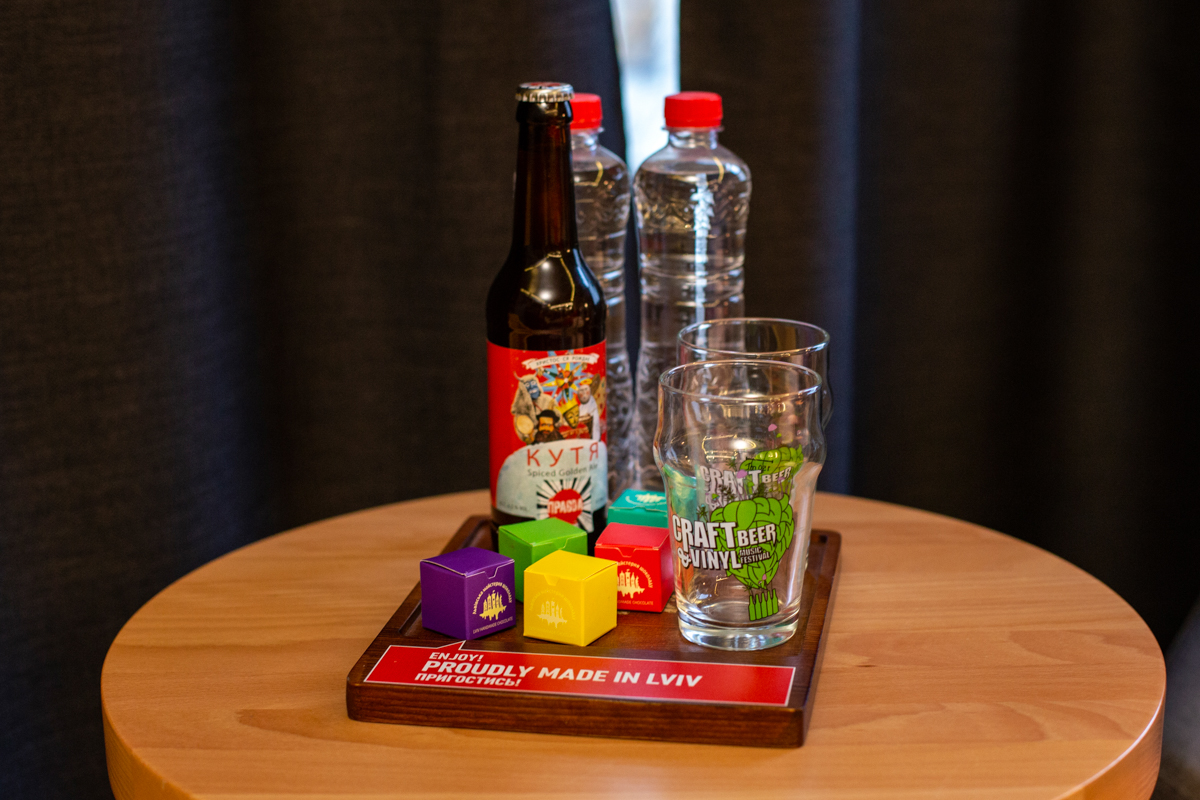 !FEST hotel is located approximately 15 minutes within walking distance (1.1 km) from Opera Theatre and city centre. Nearby there is a shopping and leisure centre
Forum Lviv and palace of culture named after Hnat Khotkevych; "Auchan" is also in the close proximity.


Talking about a hotel, we get lost in many secondary details, such as prestige, the number of stars, the elegance of a restaurant and the like, and often forget the basic, the functions that every hotel should embody: creating a pleasant, relaxed atmosphere and reflecting history, as the hotel itself is a kind of transition portal between the road and the destination of your travels. This the principle and values we were guided by when creating !FEST hotel.
Welcome!