THE FUND OF THE ONES WHO CARE HAS RAISED UAH 142,000 FOR EQUIPMENT FOR OKHMATDY
The device, which has already been delivered to the hospital, monitors heart and respiratory function and measures oxygen saturation of the body in children during surgery. It's one of the devices that ensure patient safety in the operating room, which is of crucial importance.
We truly thank everyone who donated their money and bofons to the Fund.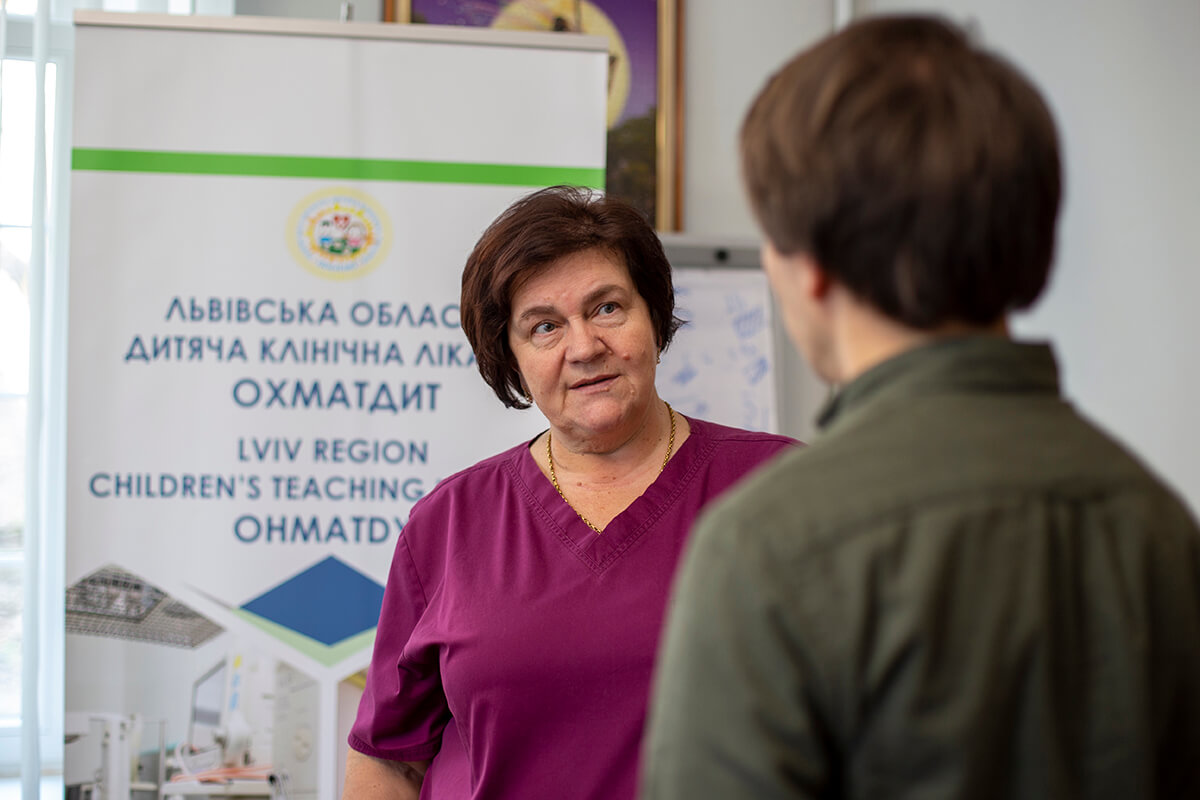 "I was working as an anesthesiologist for 7 years (mid-1980s to 1990s), and I must say that we did not have such monitors at the time. We had eyes, ears, and phonendoscopes, and for older children, we had this device with electrodes that could monitor the heart function a little bit. In case of surgery on young children, we would just stick a stethoscope to the child's sternum and were working with the earpieces in our ears. This was done to monitor the child's condition, whether or not we can additionally administer anesthesia medications or other drugs. When I got
out of the O.R., I had a buzz in my ears. Therefore, modern technology is a tool that allows you to safely perform operations and high-quality manipulations that can save lives and health. We are extremely grateful to the community of those who care" – said Oleksandra Burda, Director of the Lviv Regional Children's Clinical Hospital Okhmatdyt.
The Fund has already set another, 14 th, goal – a defibrillator for the Pulmonary Health Center. Ukraine and Lviv in particular are preparing for the likely spread of the coronavirus, and this device will help to rescue patients with complications caused by the virus. If an epidemic breaks out, there could be a lot of such patients. Despite the attention of the government and city institutions, the hospitals of the city and the region need more specialized equipment.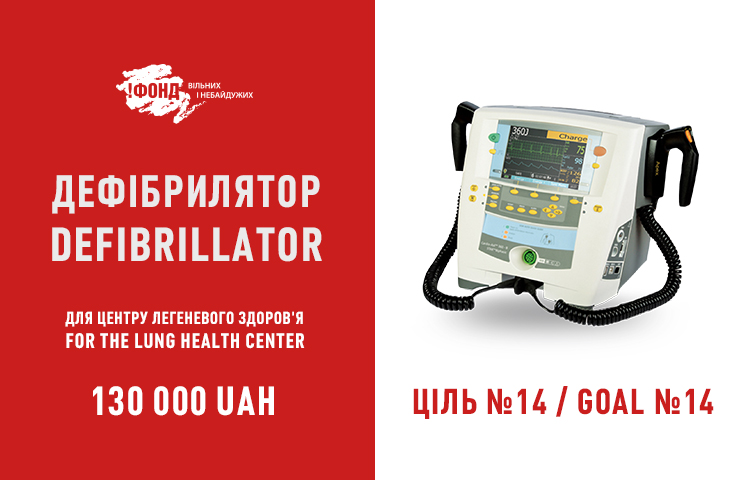 This device can simultaneously serve as a monitor for the patient and, in fact, perform a defibrillation function.
Its price is UAH 130,000.
You can also contribute to the !Fund using bofons (in the
LOKAL app
or by calling the LOKAL hotline at 0 800 501 494)
To: Charity Fund "Fund of the Ones Who Care"
EDRPOU code: 38738541
Bank: RAIFFEISEN BANK AVAL, JSC
A/c: UA233808050000000026004405654
Bank code (MFO): 380805
Payment purpose: Charitable donation.