GOAL NO. 20 OF THE !FUND OF FREE AND CARING: FUNDRAISING FOR HUMANITARIAN NEEDS AND FOOD MISSION
In the time of war in Ukraine Lviv has become a shelter for a large number of people forced to leave their homes. That's why we feel the need to change the goal of our !Fund of Free and Caring.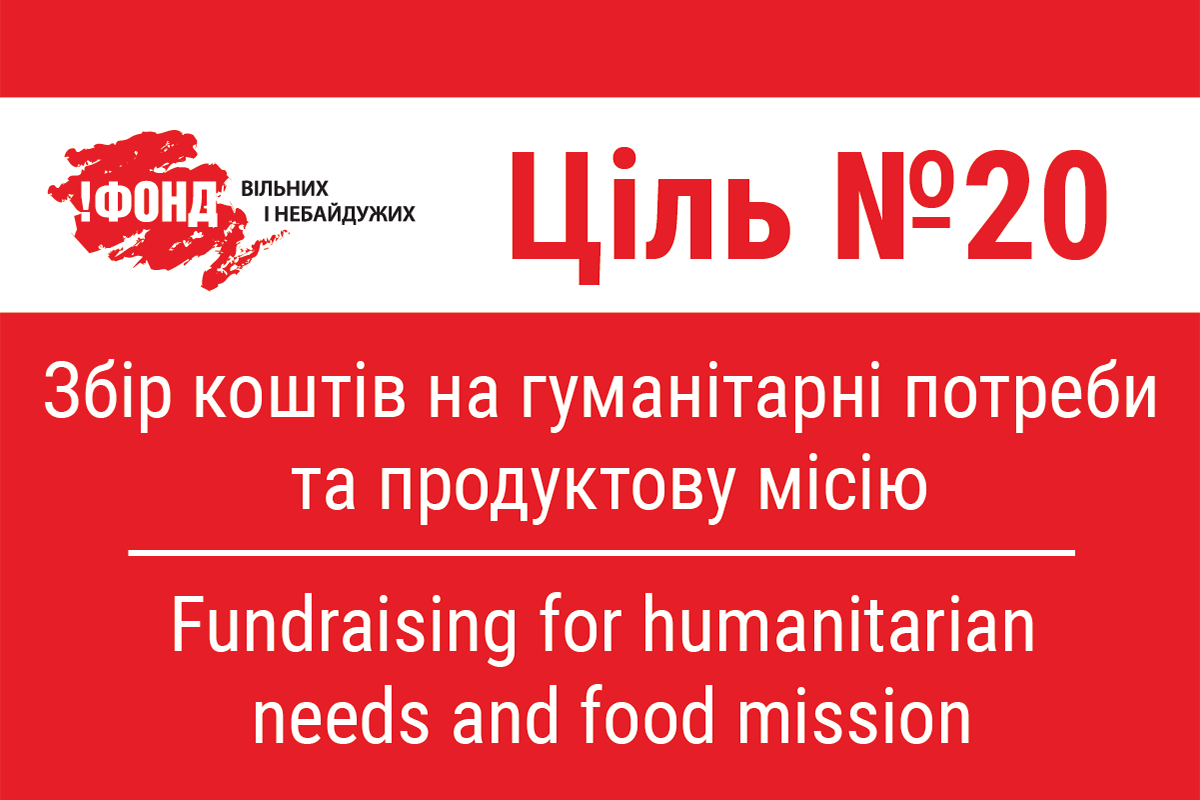 As of March 9, we have already raised 4 187 819 bofons which are being transferred for the needs of the Armed Forces of Ukraine. And starting from March 9 we focus !Fund's efforts on two fields:
Together with Lviv City Council we provide aid to women and children in need to travel abroad temporarily and get social support there. Countries we work with include Poland, the Czech Republic, Portugal, Italy, Germany and the Baltic countries.
We provide transfer and accommodation for:
Women and children who suffer from financial insecurity.
Orphans, children with CP, children with orphan diseases and those receiving palliative care.
Men under 18 and over 60 years old.
If you or your acquaintances happen to need such aid, please, fill in
registration form
. The Office works on 32 Rynok Square in Lviv city.
Within this field of activity, we provide food to displaced people, volunteers and Territorial Defence Forces. If you arrived in Lviv and need food, order dinners and suppers at: (050) 371 18 84 / zamov@fest.catering
Delivery and takeaway is possible, minimum order — 10 portions, so arrange yourself into groups and take care of each other.
Glory to Ukraine!
Glory to Heroes!