Food without agents
We know that you are concerned about our guys on the front line, and that you do everything to accelerate our victory. But for you to distract yourself a bit and have a glimpse into the part of life where you get amazed by the taste of food, where you surprisingly discover new dishes, where you can communicate with the cook and take thought about how it works, we invite you to our attic on 14 Rynok Square.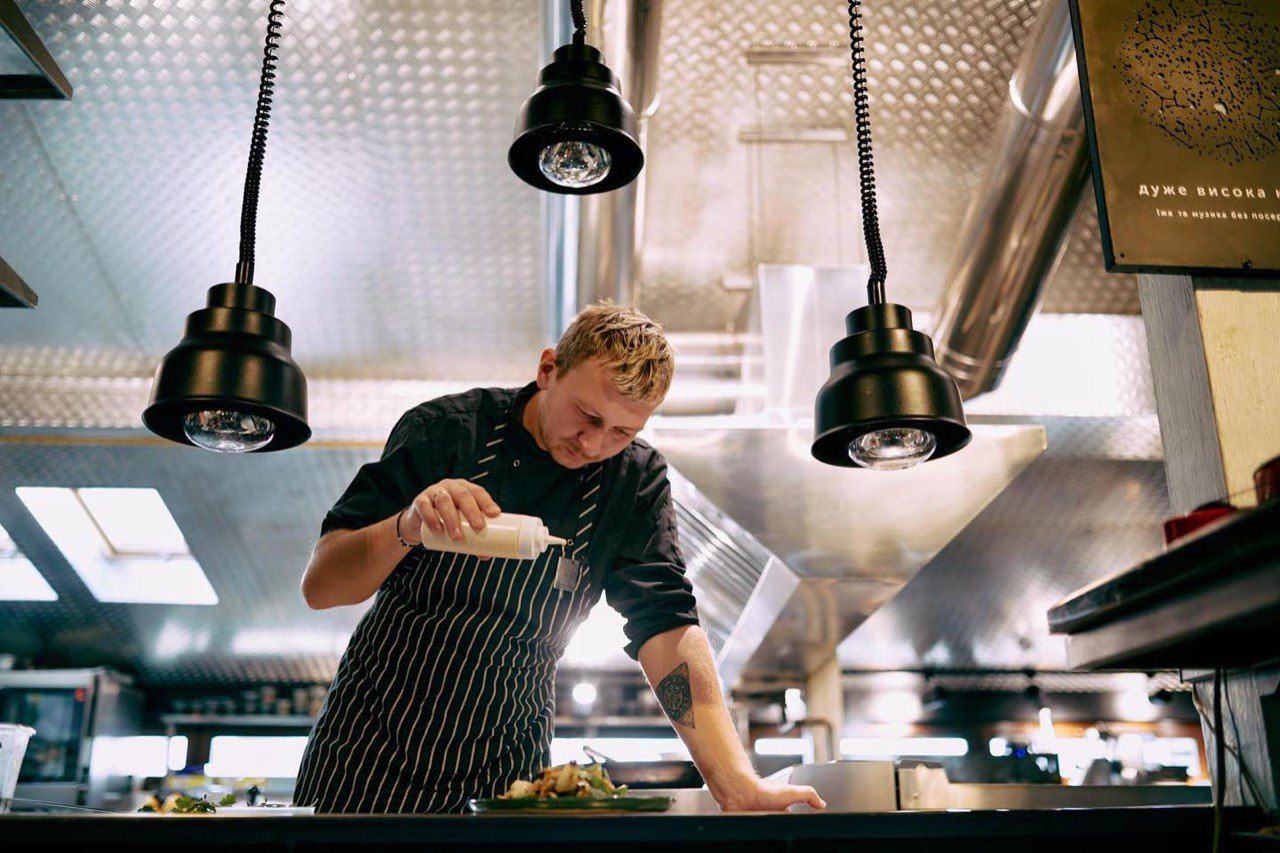 Pretty High Kitchen
is a restaurant where no one is limited by the menu – here you can discover new tastes and ingredient combinations which are hard to imagine in one dish. Here the guest can be surprised even with seemingly "simple" and understandable food. Here every dish turns out to be unique and unparalleled, – all in all, if you order the same dish on different days and from different cooks, the food will often taste different. All orders are taken directly by cooks so as not to miss any detail. For the dish to fit the guest's taste, we find out which products are desirable or not in the dish. This is a restaurant which seems to open afresh every day, perhaps offering new dishes about which neither the restaurant's team, nor the guests have a clue.
How does it work?
1. A cook approaches you to communicate and understand your tastes and gastronomic desires, and to find out what products you don't want to have in the dish. He or she always takes into account your mood and openness to experiments. Later on, if necessary, the cook processes the order with the team which helps to improve the dishes. If you struggle to decide on your order, it will be nice to trust your cook – he or she will definitely help you with the choice, or will be ready to prepare a dish taking into account all the details of your conversation.
2. You choose not only the dish, but also its size – whether you are hungry or just want a snack.
3. Ingredients and size of the dish affect the price. The cook informs you about the price range of the dish, as in the process of discussion with the team and cooking, some additional ingredients can be added to the dish that will change the price. That's why during ordering the guest decides whether the price is suitable, or something is to be changed.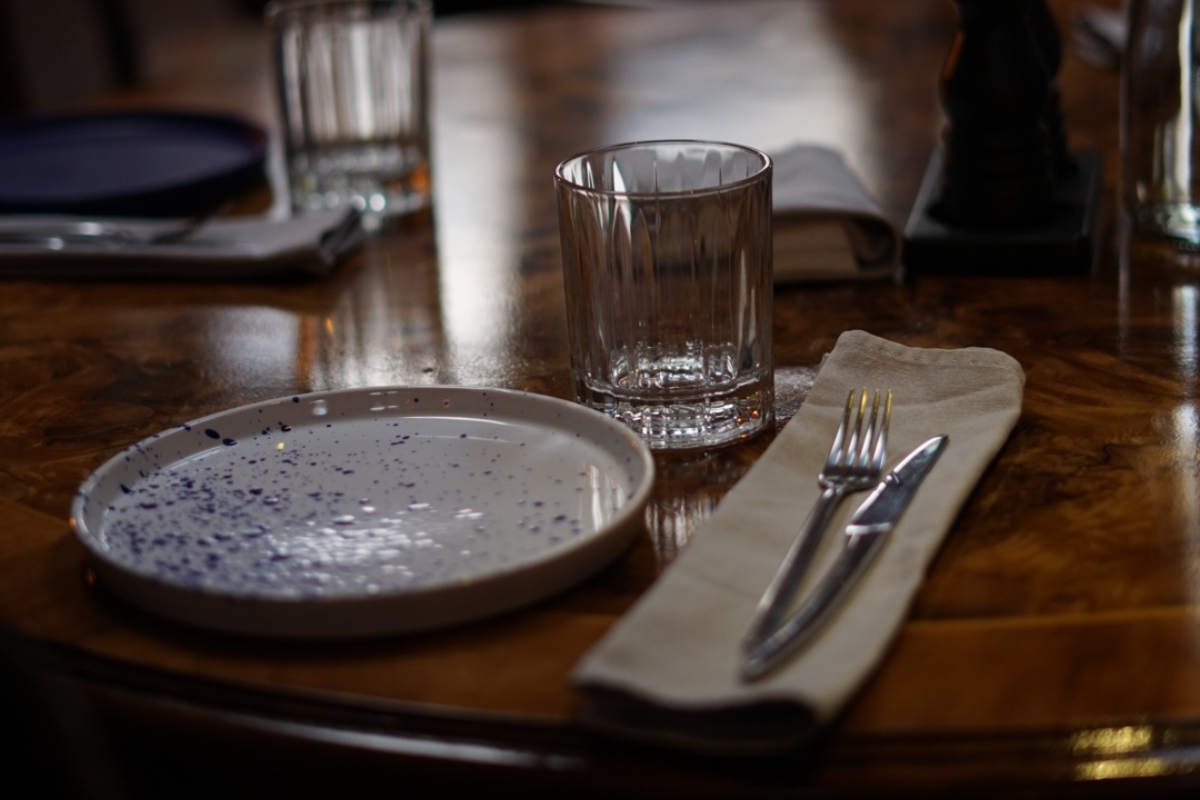 4. Individual approach to preparation of the dishes involves a little more time than in conventional restaurants. That's why the cooks advise you to order in "packages" – from appetizers and salads to main dishes so as not to sit hungry. And while waiting, you can enjoy the music played from vinyl, as well as signature cocktails.
5. If you feel like a drink or alcohol, our advisors who tend bar of Pretty High Kitchen will be pleased to help you choose wine, coffee, or cocktail, and take your order.
Kitchen
So many people, so many tastes, and in order to prepare a dish invented by the guests, in the kitchen there should be a great variety of products, semi-finished products, meat, fish, various vegetables, fruit and seafood, sauces, dressings and spreads. In addition to food more or less familiar to our diet, you can order unique dishes here every day. Seasonal products and gastronomic masterpieces prepared from them by our cooks is a separate topic. This is an enjoyable experience to savour unique combinations of fresh local products peculiar to this particular area. For example, ice cream from spruce cones, flatbread with wild-growing fruit, dishes with asparagus and rhubarb. All cooks who work in the restaurant are people with huge experience and background. It is an experienced and strong team, so we recommend you to be open towards the actual proposals of our boys and girls when ordering :)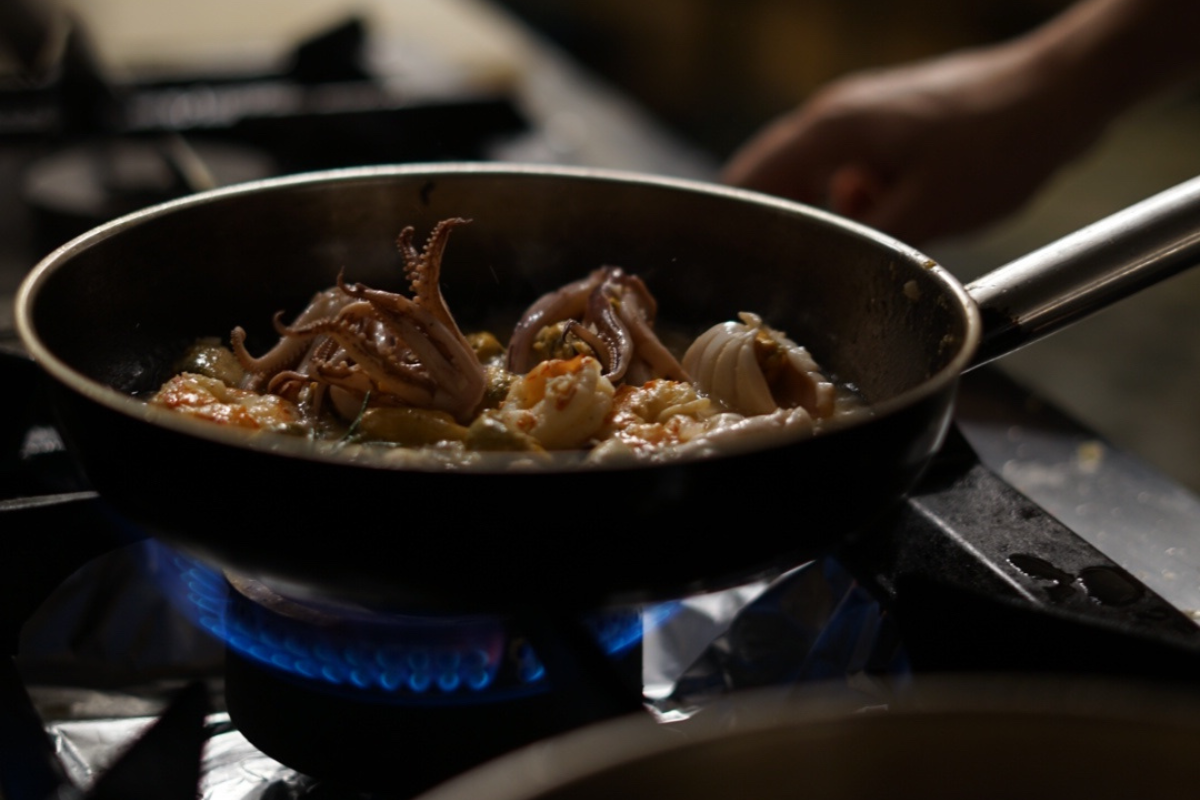 Music
In addition to food with no intermediaries, here, you can listen to the music played from vinyl from original acoustic horn sound systems created by Lviv specialists. This is particularly pure sound with the proper tonal balance – as if you were sitting at the concert of your favourite singers or bands.
Interior
The restaurant is situated on the attic of an old stone tenement, so the interior is just appropriate. A stylized dovecote, piles of books, an old bathtub and bed entangled with a spider web of threads to the ceiling. Everything just like on every respectable gentlemen's attic.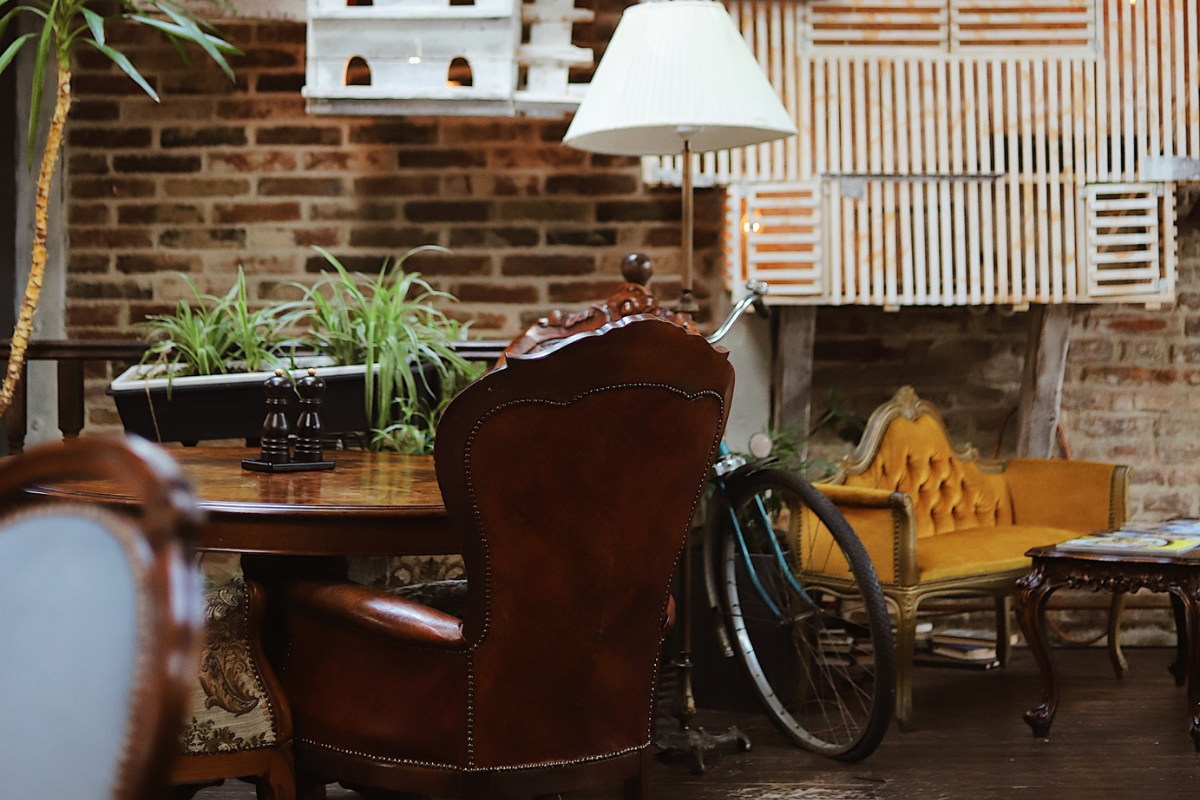 Terrace
Pretty High Kitchen has a terrace which works regardless of the season and weather thanks to spheres which keep you warm in winter and shelter from bad weather in other seasons. There is a special atmosphere, and the panorama of Lviv gives a feeling of romance. You can book at (067) 314 10 71.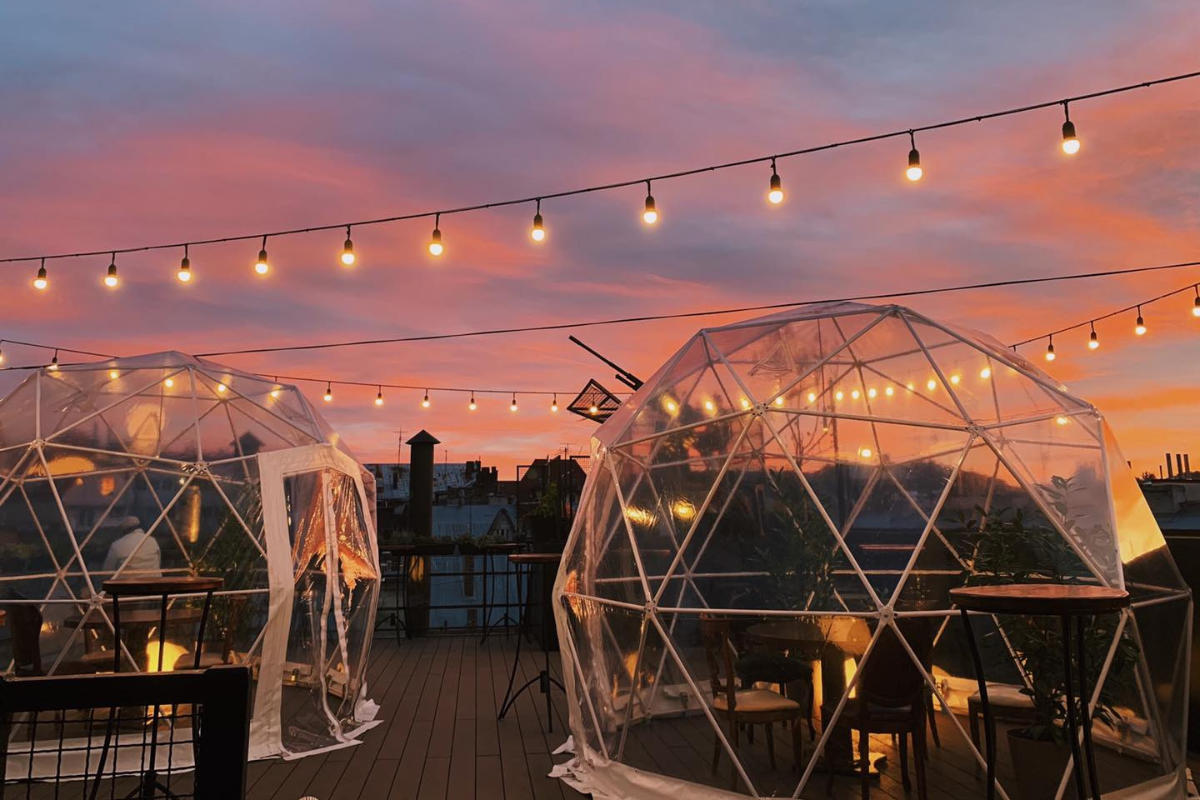 Every time a guest comes to our restaurant, he or she opens it afresh, with new dishes and gastronomic impressions. You're invited.