WELCOME TO PUNISHER BEER WEEKEND #1
Punisher Beer Weekend
is the first weekend at Pravda restaurant on Rynok Square presenting craft beer from all over Ukraine.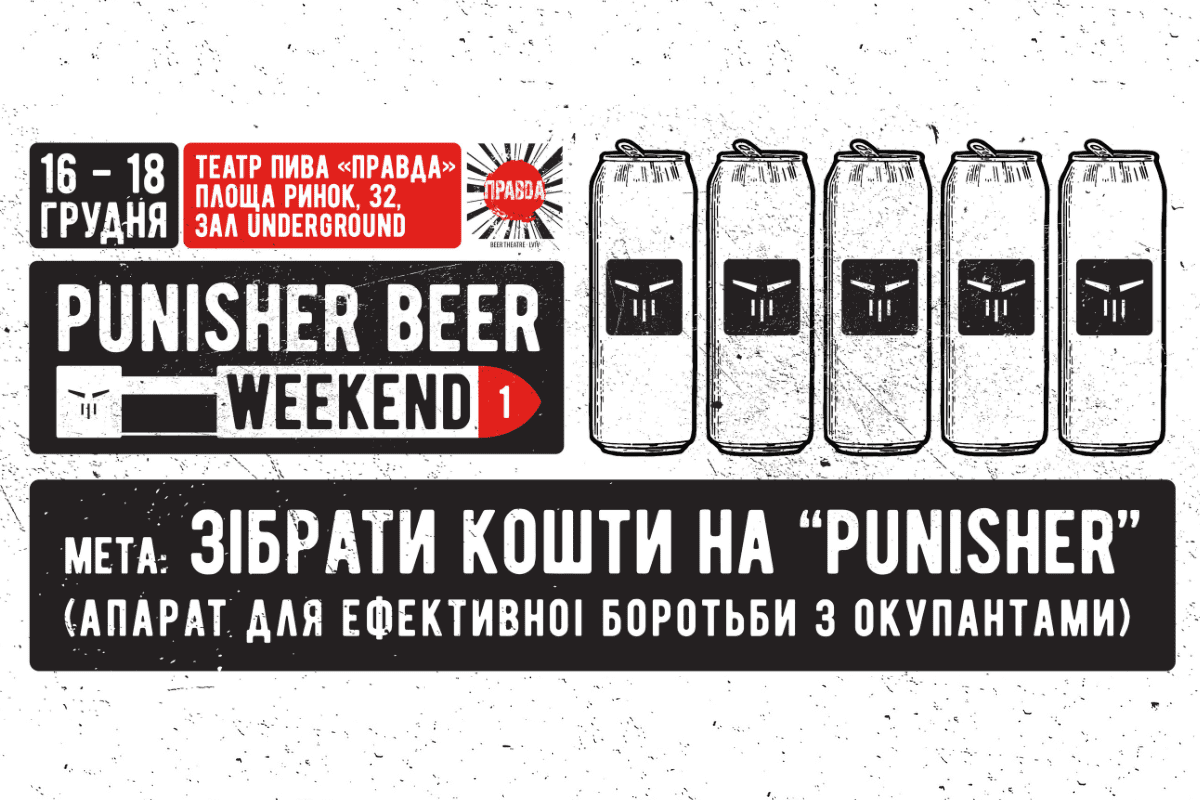 Since the beginning of the full-scale invasion, the breweries have not been sitting idle – they actively continue to brew Ukrainian craft beer, despite the massive missile strikes launched by the enemy, blackouts, and even completely destroyed production facilities in some places.
The brewers adapt to the conditions of war and transform their recipes of stable beer sorts, replace some ingredients and add local products. Those, whose production facilities have been destroyed, brew their beer at other breweries, unite in collaborations and guest brewing sessions to keep on treating Ukrainians and others with their craft beer.
To support craft breweries from all over Ukraine and at the same time raise money for the airstrike drone Punisher, we launch
Punisher Beer Weekend #1
!
What awaits you?
● 100 beer sorts offered by craft breweries from various regions of Ukraine
● Food and snacks
● Enjoyable atmosphere and chance to get to know brewers and craft enthusiasts
● Chance to join the fundraising campaign for destroying the enemy
Where?
The event will take place in the Underground Hall at
Pravda Beer Theatre
. For safety and comfort reasons, the number of seats is limited, so we advise you to buy tickets now. A branded limited edition glass is included in the price.
We transfer part of the profit from the event to production of Punisher for our Armed Forces.
Punisher is an airstrike and reconnaissance unmanned aerial complex, a reusable drone for destroying the occupiers. It has been manufactured for the Special Operations Forces of the Armed Forces of Ukraine by the Ukrainian Company
UA Dynamics
since 2016. It can carry 2 kg of combat load, combat range — 45 km.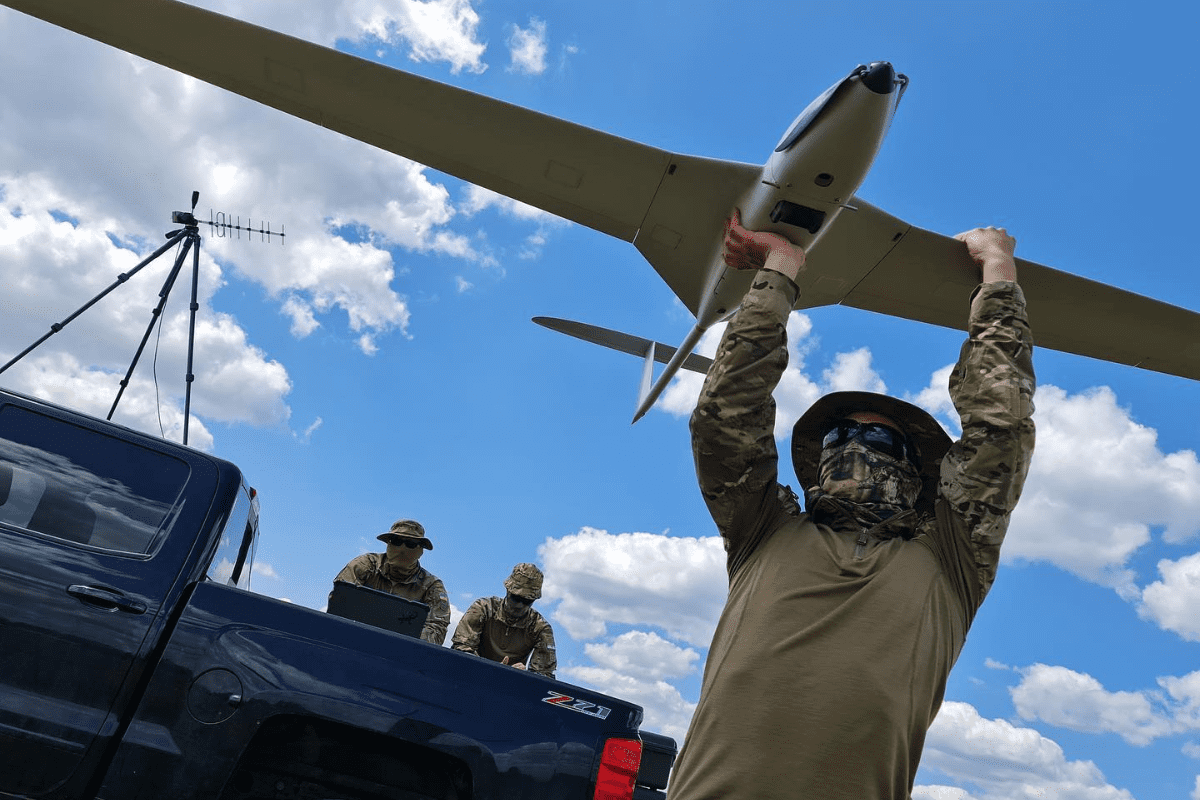 Payments, as always, are done by bofons, so don't forget to replenish your account in advance in the
Lokal
App. During the event you will also be able to do this using QR code.
See you there!