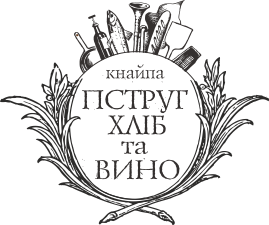 Lviv, 49 Brativ Rohatyntsiv Str.
+38 (050) 373 96 54
+38 (067) 314 08 69
Mon – Thu 12:00 – 22:30
Fri – Sun 12:00 – 23:00
This story began long time ago. A sad event happened in 1826 when the old Lviv City Hall collapsed. The only permanent residents of the City Hall were the trumpet player and his family. The ruins buried two soldiers, five workers and the trumpet player. Since then the trumpet player's family left the City Hall and moved next to the house of the Lviv clockmaker in the Jewish area. It was close to the City Hall and safer. The municipal workers did not earn a lot, that's why they had to do what they did the best they could in their free time. The clockmaker was a wine expert and also baked the best bread in the city. And the trumpet player baked the most delicious Carpathian river trout (pstruh is the Ukrainian Hutsul name for river trout).