Stories of Success. How to make retail business full of emotions?
Retail is not just numbers and sales but emotions and good service – thinks Khrystyna Bontsyo, Head Manager at the convenience stores chain "Two steps away from the house". How to add ideas in retail business and make a stores chain as a favorite shopping place for everyone? How to manage a team of 150 people, grow at work and find time for the family - this is what Khrystyna has told us in "Stories of Success".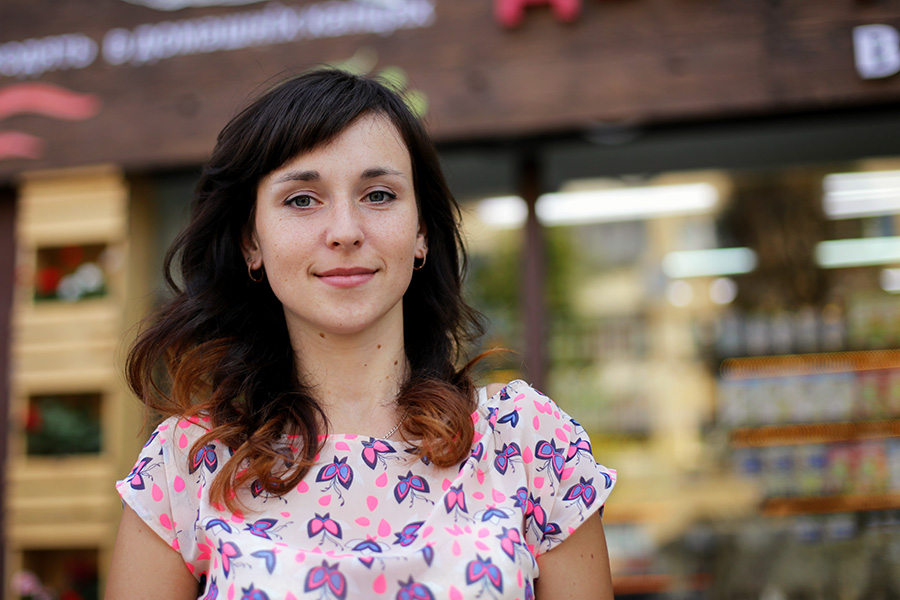 Khrysta, how did you start working in the Company?
In 2012 I was a shop-assistant at the convenience store chain "Two steps away from the house" (G. Washingtona Str.) for 2 months. And on my daughter's birthday, having many guests at my house I was asked to come for an interview. Shortly after, I became Assistant Manager at the store in Tarnavskoho Str. I worked 6 months there and was appointed Manager at another store, Horbachevskoho Str. It was the first profitable store that I opened. Being the Manager for the first time it was very difficult for me. And there were big sales: everything was sold on the first day!
Later I was responsible for launching another stores. Now I am Store Head Project Manager. I am keen on retail business; it's a very interesting job. Retail is one thing, but the innovative selling ideas are the attraction of our company!
The project "Two steps away from the house" is important because it has feelings; I find this business comfortable to me and I have the desire to try my best.
What are your duties being Store Head Project Manager?
It involves everything concerning operation of the stores chain: hiring staff, communicating with customers, adjusting product assortment, financial issues and prices, even technical questions. Of course, I have assistants.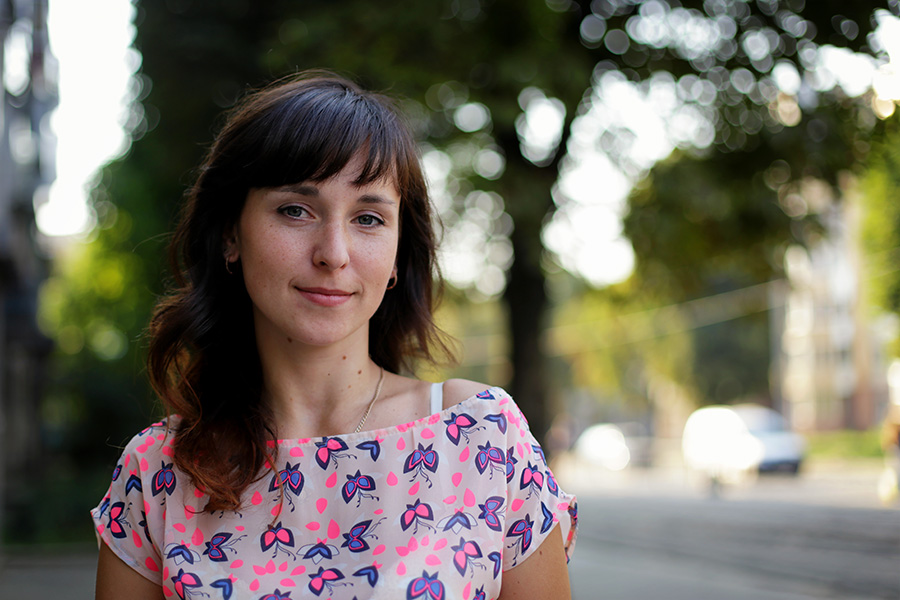 How did you make such drastic changes in your career for such a short period of time?
You start doing something and you do it! I've never had problems with it. When you know how it's, of course, easier. But if you need to learn – you learn. It's simple (smiling).
I always have a wish to develop and get new information. As the experience shows, knowledge helps you sooner or later.
Please also read: Stories of Success. The Chef at UCU Canteen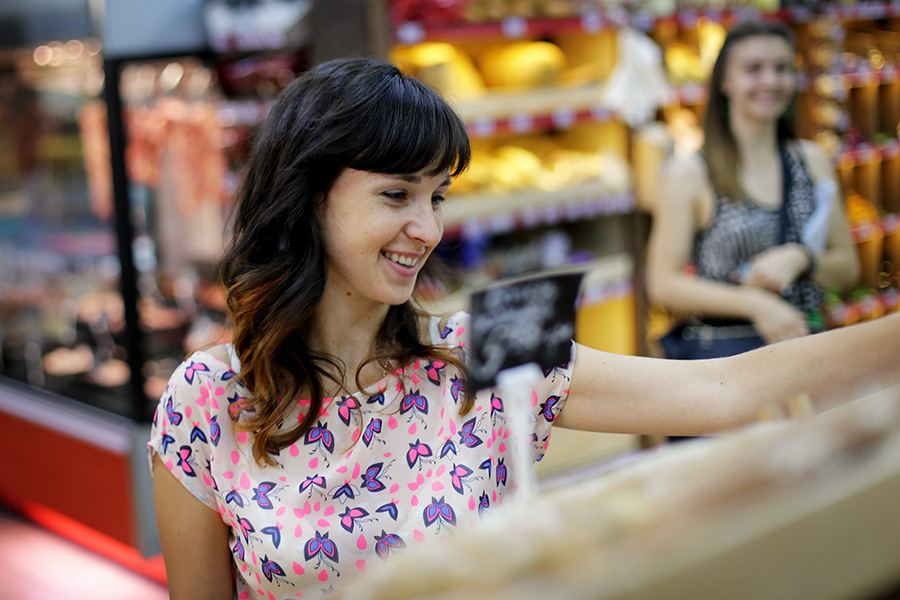 Can you find time for learning and self-development?
First of all, I learn from my people. There are 150 employees in my team. Sure, I can't know everything that they know. That's why, we learn from each other.
Now I learn English because I need it. Earlier I had to study driving a car and I did it. Of course, it's difficult to find time and not always you can sleep for eight hours, but this is how I live and I love my job a lot!
How effectively to manage a team of 150 people?
We have a system; six stores and six managers. It's highly important for them to develop their staff, thus when the manager is absent the store shouldn't stop its operation but continues to operate. In other words, each manager must have a supportive assistant substitution.
I can't know all shop-assistants' names but the team of 150 people is not a lot. It's essential to talk to them, point out their mistakes, and communicate continuously. Although, there is always a number of people who don't understand. I am satisfied with our results for the time being. I mean cleanliness, décor. It's team work! When you enter our stores, you don't see cold metal displays but pleasant staff, cozy atmosphere and good service.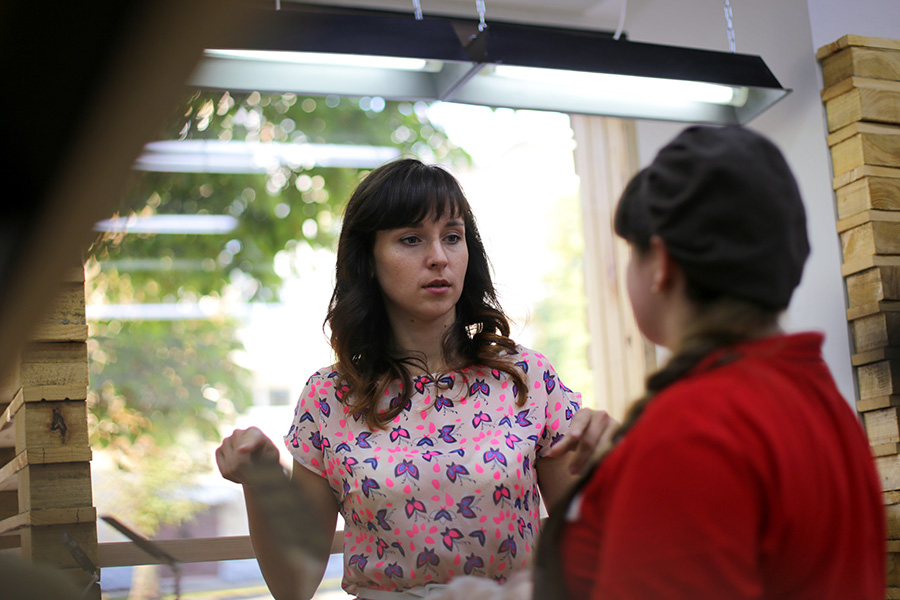 "Two steps away from the house" is the project for those who aren't afraid of fast self-developing?
Yes. If you work here, you definitely learn.
I have a diploma in Accounting, though I dreamt of being a baby-sitter in the kindergarten in my childhood. Working as an accountant for a short time, I understood that this job wasn't for me. I have ideas and inspiration to develop. And when I get positive results, it makes me happy!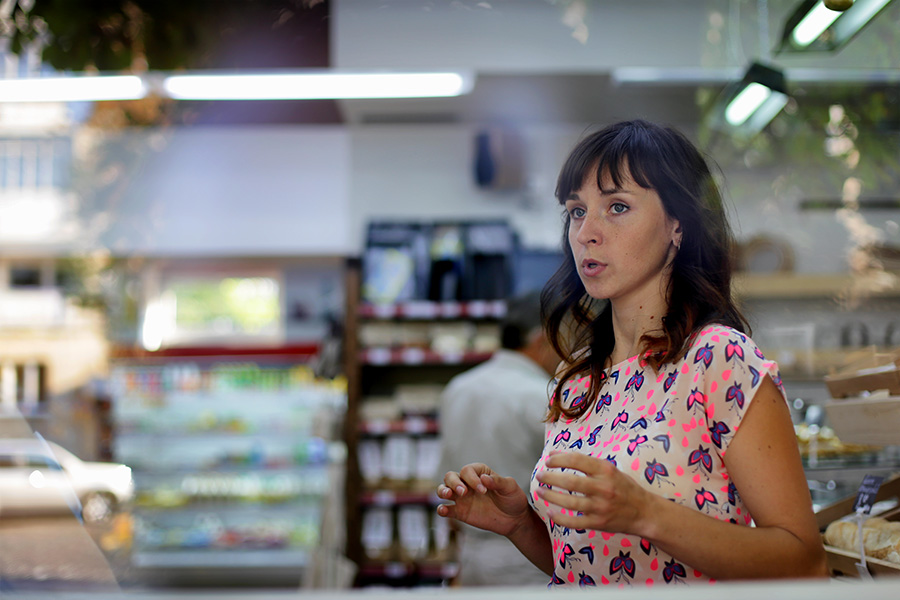 What are your dreams?
In career? We are different from the other stores! We are more than just a store. I would like that our stores chain to be for everyone. I'd like our regular customers to visit their familiar shop-assistants, buy good products and get positive emotions!
If speaking about my personal dreams, I want to have three children (smiling). I have a daughter, she is almost 7. This year she goes to the first grade. I take my daughter to work sometimes in order to spend more time with her (smiling). We've already sold sausages and worked in the office together. She will be a business woman in the future.
I also want to learn to swim by the end of this year.
Tell us about your hobby.
I enjoy visiting new places. There are so many wonderful sightseeing places in Ukraine. I don't understand why travelling in your own country is not popular yet?!
I am reading a book, a gift by one of the owners of !FEST Hodling of Emotions. The book is rather thick and interesting; the main hero has similar experience and tasks to solve as I do at that very moment. It helps a lot and motivates me.
Please also read: Stories of Success. How to Run a Restaurant when 25 years old?