Business mothers. Story #3
Vika Khrystenko, a Project Manager, is a mother of three children and a volunteer who helps thousands of children of Ukrainian Heroes. She opened almost all !FEST Holding of Emotions restaurants. Being on maternity leave, she together with other mothers-volunteers are making dreams come true of children and is dreaming about a kindergarten at the site of!FESTrepublic new office. How to manage everything, not to be tired and do a job of her life – you'll find here, in the new story of success with Viktoriya Khrystenko.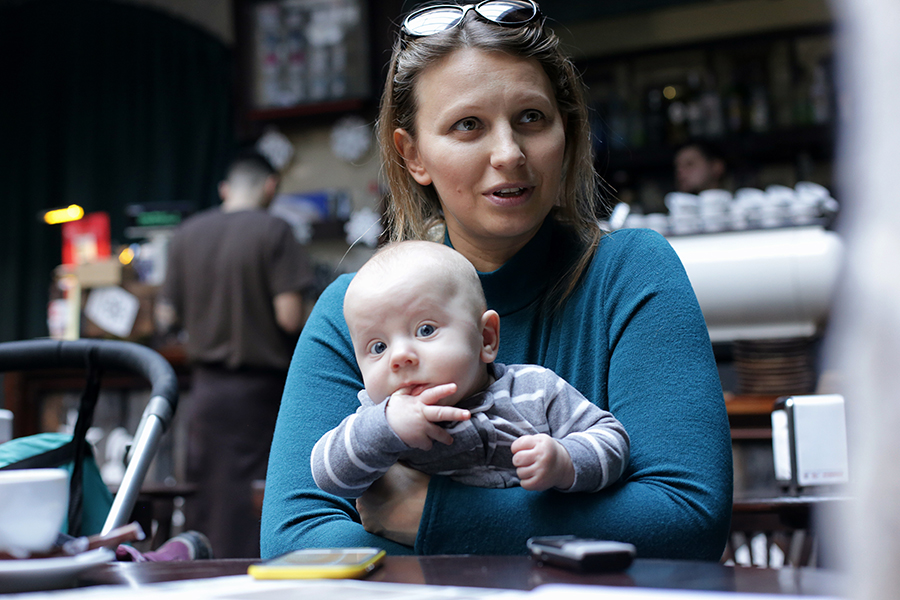 You are one of the people who just not only remember but were actively involved in the Company start up. How did !FEST begin for you?
There was no such title !FEST in the beginning. It appeared on the second or the third year of the Company's business. Everything began from the idea of "Kryjivka", a restaurant with a substantial concept and and with an emotional component.
Yukro and I have known each other for ages (Yurko Nazaruk is a co-founder of !FEST Holding of Emotions). In 2007 he came and said: "Vika, I've got an idea to open a restaurant, dedicated to the Ukrainian Insurgent Army, where people can get information, food, emotions, amusement and the most important issue that people should understand that Bandera, Shukhevych and the Ukrainian Insurgent Army are not hooligans but, in fact, soldiers of liberation movement." There was nothing similar in those times. Information was scarce, too. Many people were scared to visit the Western Ukraine…It was the time when I was a Manager of a restaurant chain for 5 years. I really liked Yurko's idea, that's why I decided to resign and experience a fresh challenge.
Everything began with a place for the restaurant: Yurko and I had to discuss a question about premises where "Kryjivka" is now with an eccentric Galician lady. It wasn't easy as that woman liked to drink alcohol so much that it was very difficult to see her not drunk. It was a big problem as we couldn't go to the Notary and sign all necessary documents. She agreed with us but to decide legally was very difficult! But in the end we did it and everyone was satisfied.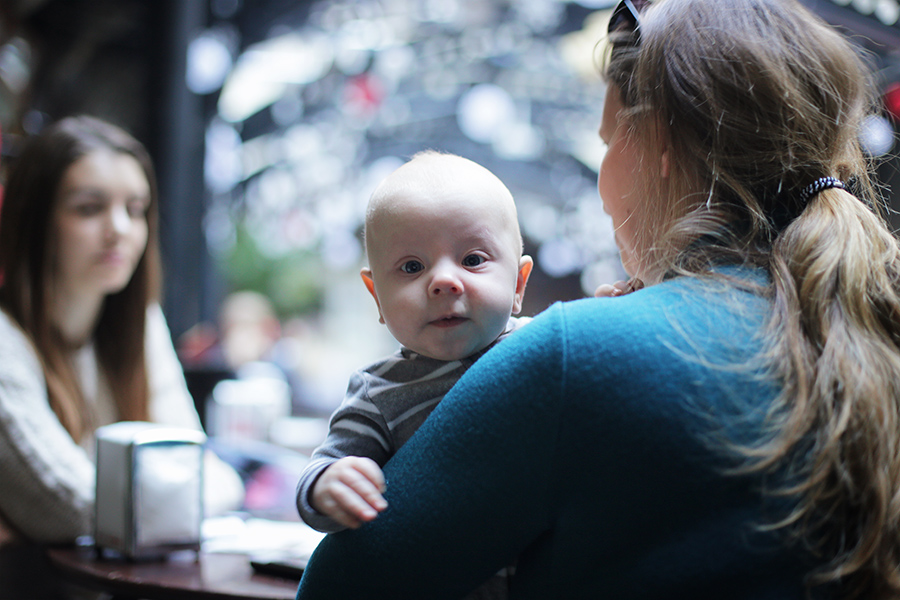 It was a period when we got an open air summer patio that is known as "Diana at Rynok Square" open air café now. There were furnished with awful plastic tables. We decided to change them. "Kryjivka" was under repair; the place was in terrible condition. We didn't want to lose a season of tourists as it was May. So, we started with "Diana at Rynok Square". The trial start up was on the Day of Lviv and officially the café was open on June 1.
Did you open all restaurants of the chain during all these years almost you?
No, not all. We had a Project Manager, Andriy Kozak, who opened a restaurant "Varyaty" (if you remember the concept of this place was sandwiches; it was located near the Polytechnic University) and "At the Golden Rose" Galician and Jewish restaurant. Later on, when I was on maternity leave for the second time a small restaurant was open without me. But even being on maternity leave, I am always on the phone and consult.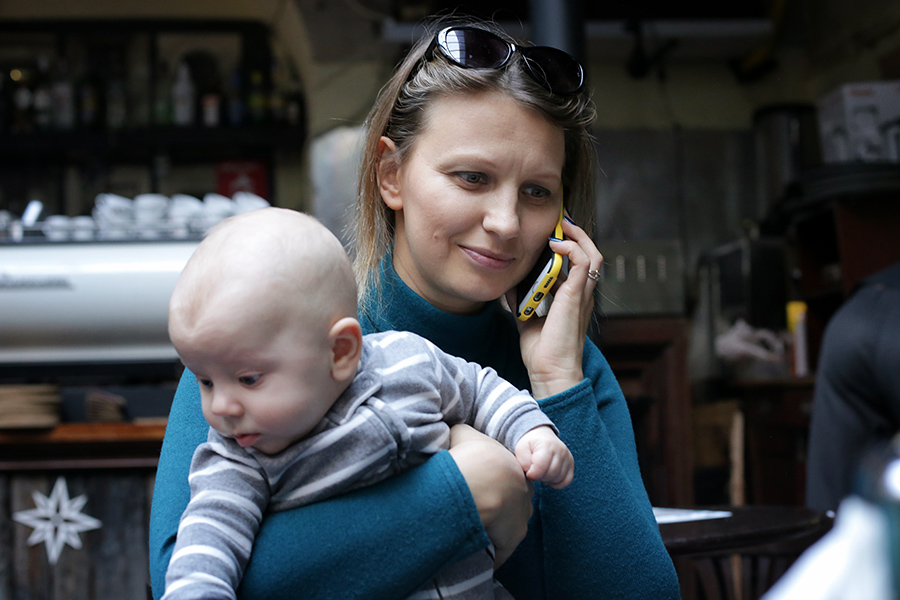 One of my main questions to you is how do you combine work and motherhood? You've got three children!
There's such a trendy word now - "lifehack". And there are too many lifehacks in our life: a washing machine, a dishwashing machine, grandmas and grandpas, a car... These all things help a lot and make faster many processes. Of course, I have a babysitter every time when my maternity leave finishes. Now my middle daughter goes to the kindergarten. When my smallest son can be without me and breastfeeding I'll think about returning to work.
I strongly wish to discuss with Yurko and Dmytro, the co-founders of the Company, a very exciting idea: to create a kids' zone in our new office !FESTrepublic on Staroznesenska Str. It should be a room with toys, roll mats, playpens, so that our employees who have babies can leave them there while working with a laptop and sitting close to them. Sure, going to sessions with such a small daughter as a deputy of European Parliament does is something unreal. I can't imagine what a kid should do at desk all the time as she must run and develop herself! But such kids' zone would be very convenient.
We also dream about a kindergarten in !FEST Holding of Emotions. I'm sure this idea will be implemented. Furthermore, there is much room for such exciting and important projects in !FESTrepublic. I guess we can involve PLAST (Scout Organization) to this, too.
How do you set priorities?
When my job faces aggressive stage and there's no maternity leave, my family is on the first place, work is #2 and volunteering - #3. I'm on maternity leave now and such situation is in the country that my family ranks #1, and then goes volunteering and my job. When I return to work, everything will change again.
In fact, I'm lucky to have met Nazaruk because my job is extremely exciting. I can't even imagine what not interesting I could do if it were not his ideas and crazy genius dreams that become true in reality :)
There are some women who consider maternity leave to be long vacations and one must use it fully and rest; others almost at a delivery day reply on working e-mails, want to be in touch with work. As I see, you belong to the second type of women :) What motivates you?
Let's be honest: maternity leave is much more difficult than work! If mothers say they want to return to work because they "need to work", they lie (laughing)! In our sphere (we don't carry bricks or discharge cargo) we communicate with people, we are active and deal with mental activity; at any rate, it's easier than being with children at home who constantly want to do something, break, cut, etc. And it's non-stop! A woman who returns to work during maternity leave rests at work (laughing).
Personally, I've got such situation that my two younger children (2 years and 3 months) who are too small and I don't want to leave them so quickly.
The eldest daughter, Lada, enjoys cooking very much. She is 12. Now she takes part in a culinary show on one of Ukrainian TV channels. We do support her much! She's been on shootings for several months.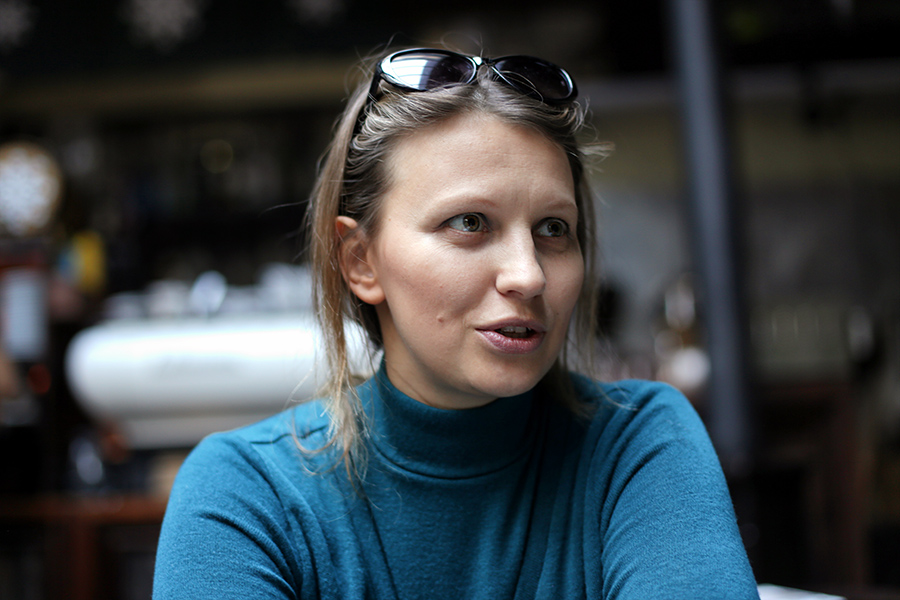 Everyone thought she would be a dentist as my husband and his many relatives. But she was so often present on restaurants opening and cut a ribbon (laughing). She likes it!
I'm a franchise partner from "Lviv Handmade Chocolate" in Kyiv. Lada knows all sweets there; she worked as a cashier and invited guests to the restaurant. My children are always with me including work. This is our family :)The middle daughter, for example, only once went by train, but many times by plane. We don't leave them with someone; children are always with us!
Please also read: Business mothers. Juliya Stefanyuk
When you go to work, how is your day going?
I can do it only when I can feed my child with some supplemental food except milk. When you start prepare additional dishes for your baby, you have free time. For example, I can work from 9:00 to 15:00. I returned to work when my middle daughter was 6 months. We had a babysitter. I breastfed in the morning, the babysitter gave her lunch, then I came at 15:00 and continued breastfeeding... Later on you add on more dish, thus you can work all day.
Generally, I work non-stop including at home. The Company has a so-called quiet period as we don't launch any huge projects. Last year I began to work due to a project Beer Theater "Pravda". There was a lot of work. But people are always in need; there are people, there are new projects.
Besides, I deal with social activity. Our Social Organization "Help for Children of Heroes" assists children who lost their fathers, or whose fathers are injured, or who were captured or still fight in the East. Two years have passed and our organization has received a very good reputation; people really want to help - they give us money, clothes, books, toys. Now I have more time to monitor processes, arrange things properly and distribute things to those children who need them.
We, the members of "Help for Children of Heroes", are working mothers but we try to manage everything. For example, we set a record on St. Nicholas Day when we packed over a thousand of presents. It's a physical and psychological job as we constantly speak with widows, women who are waiting for their husbands from the East. It's very, very difficult. We sometimes have to ask them about a size of shoes or if they need toothbrushes... Because, in fact, we help with everything: starting from hygienic issues and finishing with bicycles or roller blades. We are trying to fulfill real wishes of children.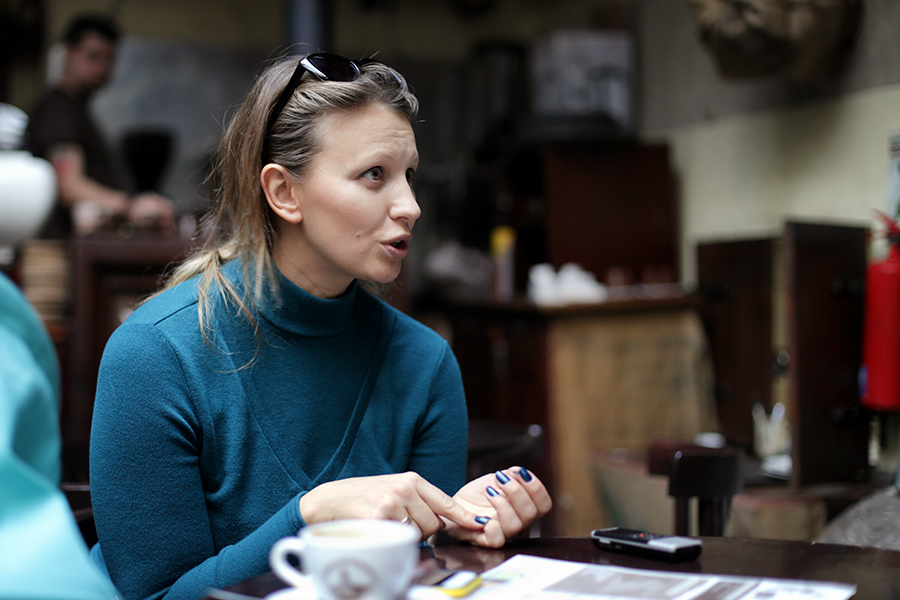 At first, we began to help children of the Heavenly Hundred. There were 44 kids so we understood how to cope. But now, unfortunately, there are more than two thousand children! There's a lot to do but those people who are eager to be volunteers are less and less. At the same time, our territories are still under fire in the East. It's cold now and soldiers always need our help. Their uniforms and shoes begin to wear out, mice are gnawing their things.
The same is with children: though it's such tender and important topic, the wish to be a volunteer has rapidly decreased.
Except financial support, your Organization also has educational projects...
And not only. For instance, we arrange tours for children to Lviv, Prague, etc. In summer children spent two weeks in a recreational educational journey to Denmark. We organize a visit to the circus and Christmas celebrations. We have camps in the Carpathian Mountains and Lviv. There is also a common program "The Elder Brother" with UCU teachers and students. We keep contact with families; children together do home assignment, attend exhibitions.
Our work becomes more complicated due to fraud. People call us and say that they are widows or their husbands are fighting in the East. We ask them to show and check documents. And here everything begins. A person said that she needs a financial support but she doesn't have a computer; she doesn't know anyone who has one; the post-office doesn't work and "Nova Poshta" delivery branch is far away and as a result throws a telephone receiver at us. It's clear to us what the matter is.
Although, similar situations happened before. When we started our Organization I had a call from one woman who begged for financial help because her house was bombed in Schastya and she with her daughter couldn't abandon the area which was constantly under fire. We arranged money very fast and prepared a flat for them in Lviv with all necessary items including pots… And these days my friend, a photographer, Petro Zadorozhnyy, publishes a photo on Facebook how he is quietly and peacefully eating breakfast in Schastya. And there's no bombing there; emergency officers take native people from the village to Kharkiv every hour. I thought that the woman is so scared and asked Petro to help her to leave Schastya. I wrote a message to her and asked her to specify the address. But after this that lady has disappeared and never contacted me again. Now we don't do such mistakes but check everything thoroughly.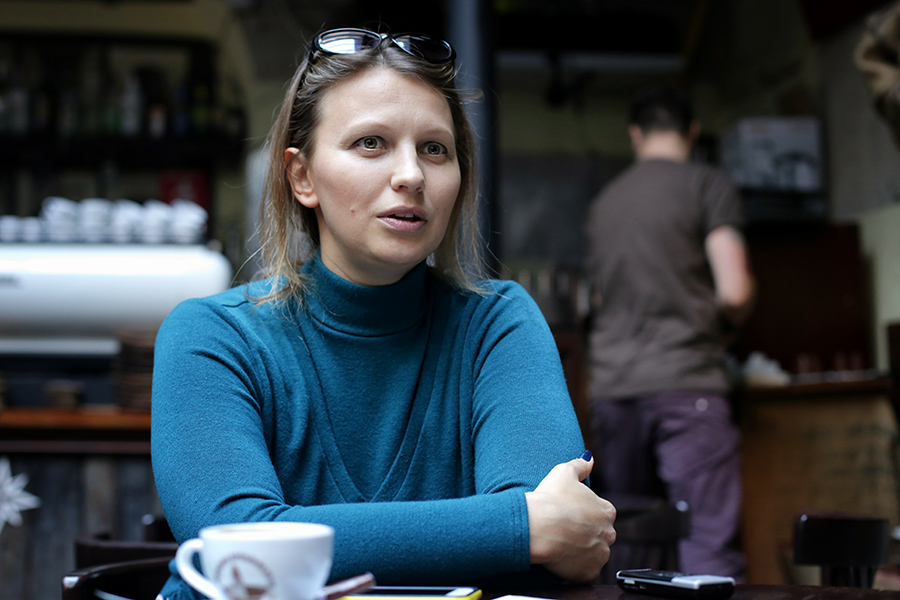 How do you find time for rest including a job, children and volunteering?
I don't strain myself :) But I need the sea. My grandparents come from Crimea; I spent three months every summer there. It's a big lost for me; while Crimea is Russia, I'll never set foot there…
I go to a swimming pool with children and on weekends we, all five members in our family, try to go by car or on foot somewhere. My husband and I feel our tourist past. We got acquainted in the Carpathian Mountains. We both were in a tour organization; we've known each other from the seventh form :) We like active rest. Lying in bed and reading a book all day is not for me; I can't imagine :)
Please also read: Business mothers. Maryana Savka