Jazz blackcurrant beer brewed in Lviv. Photos
The special beer "Jam" from blackcurrant was brewed in Beer Theatre "Pravda" in Lviv for Alfa Jazz Fest 2015, the international jazz festival.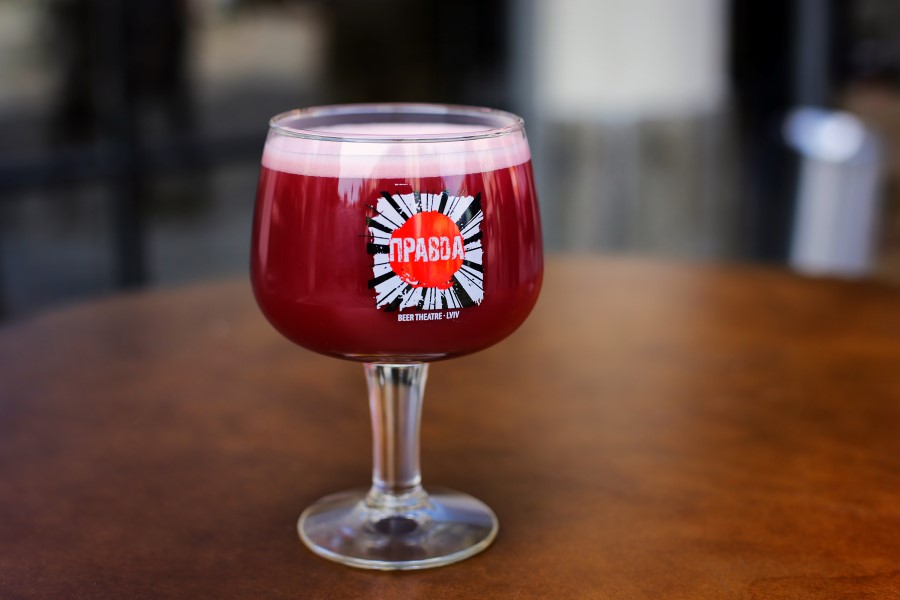 Cory McGuinness, "Pravda" main brewer, is the author of "Jam" beer.
"When I first visited Lviv we talked with "Pravda" beer team about beer with fruits. And I offered to use blackcurrant", says the brewer.
200 kg of blackcurrant and four types of German malt were used for "Jam" beer.
Please also read: Beer Theatre "Pravda" is "Half of Year Old". Interesting Numbers & Facts
"If we didn't add blackcurrant, beer would be amber. Thus, "Jam" reminds sour berry wine. It doesn't contain too many hops as I wanted to leave berry taste. Beer has a strong blackcurrant flavour, it's light summer beer brand", adds Cory McGuinness.
The brewer says that "jazz beer" will go best with cheese, fruits and light appetizers.
"It is ideal with picnic, for example, with brie cheese," says McGuinness.
Alcohol volume — 4%. Now beer "Jam" is going through a maturation phase and it will be sold in Beer Theatre during Alfa Jazz Fest which takes place on June 26-29 in Lviv.
Please also read: Alfa Jazz – not just music, but also events not to be missed in Lviv