Stories of Success. The Manager of the House of Fairy-tales and Legends
Whipping guests, the tastiest Lviv coffee and delicious cakes and strudels, house cherry infused liqueur and mysterious Lviv legends are so far not all things that he has dealt with during all these 5 years in !FEST Holding of Emotions. A new story of success is about Pavlo Omelyan, his career and promotion from a server to a manager of one of the favorite restaurants among guests of our city - "The House of Legends".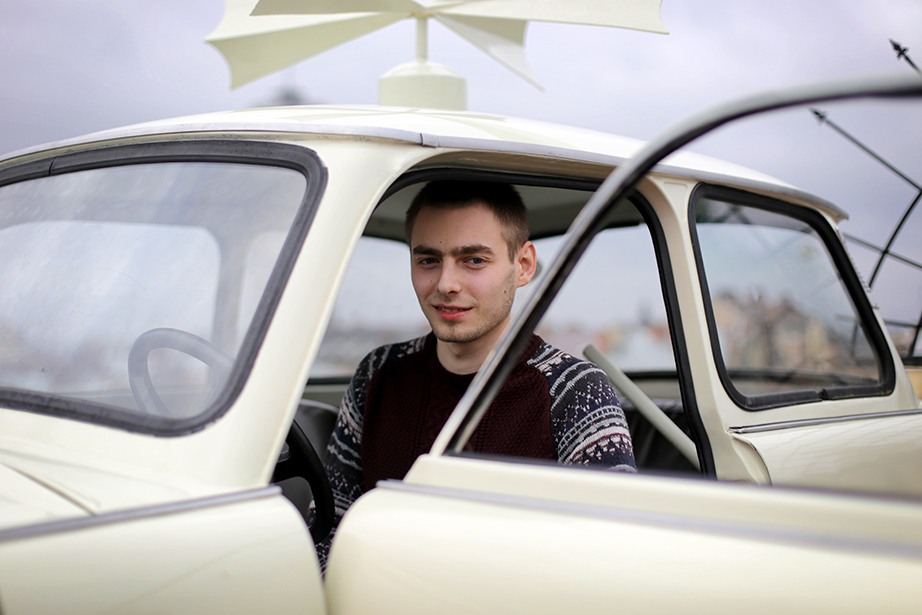 Tell us how did you start in !FEST?
I began to work in the Company when I was 21. I've been working already 5 years here. Before !FEST I worked in "McDonald's" since I was 18. It was a good experience that helped me to develop fast. There was much conversation with people and I understood that being a server in !FEST Holding of Emotionscommunication won't be a problem :). I came for an interview in !FEST and I was offered a job in "Masoch-café". It was a kind of shock for me! It was an absolutely opposite experience in comparison with my previous job :) And beside that I've never been in "Masoch". During the job interview I was told that besides serving and fill guests with positive emotions, I will also have to whip them. It was a kind of a mystery for me – how I should combine it with pleasant emotions. I thought it would be difficult. But guests who come in "Masoch" as a rule understand what they may expect there (laughing). Working with the team was easy; it was very exciting for me!
I was a Server, a Head Server, later an Assistant Manager. After that I started in "Lviv Coffee Mining Manufacture". Here again I was a server, everything was from the beginning :). I became a part of the team very quickly. Having worked almost a year, I was appointed a Head Server. It happens somehow that I work in the restaurant for a year, then I am offered a new place, I agree and move on. Later on two vacancies appeared in the Company: Trout, Bread and Wine, "Diana at Rynok Square" open air café and Lviv Cheese Cake and Strudel Bakery. I applied for Assistant Manager, had a job interview and began to work in Lviv Cheese Cake and Strudel Bakery. This place was only developing and it was rather interesting to watch this process! I could express my ideas, used my experience from the previous restaurants and adapt them into the Bakery concept.
Lviv Cheese Cake and Strudel Bakery is a fast food service concept,with lots of smiles, and a cozy home-like atmosphere. I understood that I like such format, too! In general, I received satisfaction from all projects in which I was and am involved now, although they are absolutely different. A year passed in the Bakery and Natalya Mazyar, !FEST HR Manager, offered me a position of an Assistant Manager in The First Lviv Grill Restaurant of Meat and Justice (people call it simply "Berdardine"). I haven't worked in a big restaurant before but I got used to challenge, so I accepted that job offer.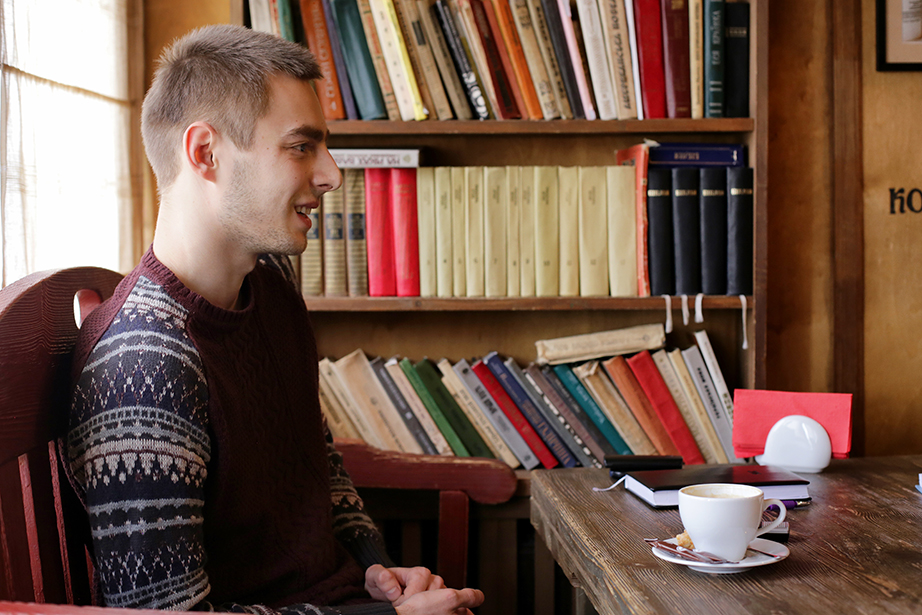 And how was your new experience? Was it difficult?
I worked in "Berdardine" less a year, learnt everything what I wanted to know about the restaurant… Later on I tried myself in "House of cabbage rolls" (the project with Ukrainian takeout food that functioned last summer on Rynok Square – from the editor) and afterwards in "Cake and cherry house". It's a very distinctive place where you can try the best house-made cherry infused liqueur and a traditional "Black forest cake"! But it was the most difficult project for me as being a manager. Start-up is always challenging. When you begin to work with already built team and all processes work like clockwork is one thing, and here you are to figure out and try many things untested. I've never had such experience before. I didn't know the answers for lots of questions and there were many problems I didn't know how to solve. I've realized there's a lot to learn and where to develop. It's a great motivation. And what more it's good that there are people who can support and teach you within the Company.
Pease also read: Stories of Success. Lviv Night Art Manager
The founders helped me a lot and our executive chef, Ivan Shishkin, has created the recipe of delicious cherry infused liqueur and a special way of pouring. We tested a lot of cherry liqueur to finally produce a good drink! And it happened! Then I was suggested to take over another restaurant – "House of Legends" because the former Manager, Marichka Chaykivska, has gone on maternity leave now.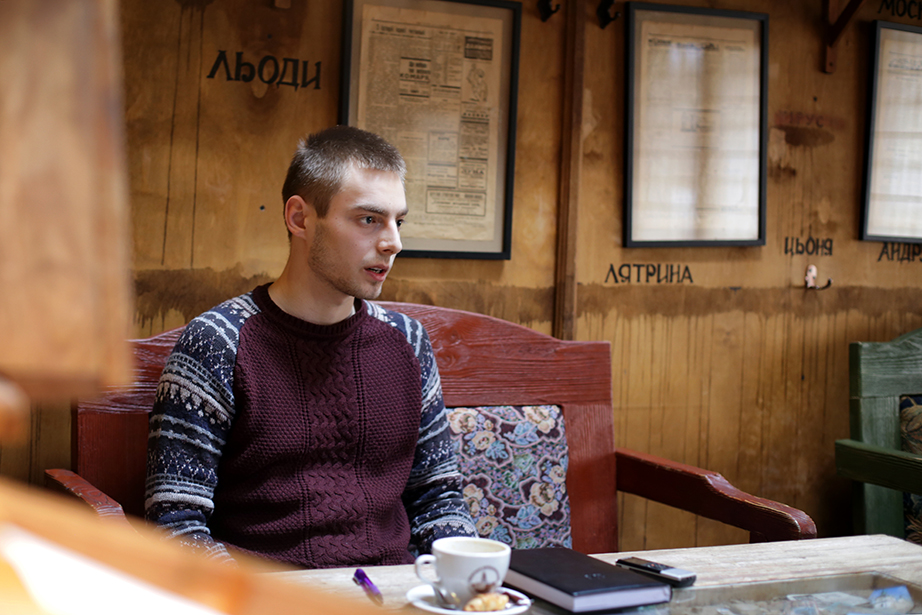 I accepted the job offer because it's very exciting for me, too. This place is like a real fairy-tale with many "WOW"-effects.
Is it difficult to work in the "fairy-tale"?
It's always challenging to start working in an existing team. Of course, Marichka and I as Managers have different ideas of managing, and I want my staff to implement my ideas, my goals, become successful together and develop the restaurant in a better way.
The personnel are great, polite, and ready to communicate. I'm always willing to speak with them, they can tell me their problems. We even discuss their personal life. We are all open and it's cool!
What did you change in "House of Legends" when you became the Manager?
We've added tricks and mysterious puzzles to the restaurant concept. We were working a lot over this task because it's rather not easy to serve people on the high level and to show tricks! At first it was weird for the staff. Some of the employees still learn and try tricks. But mysterious puzzles did good and brought many pleasant feedbacks.
Just imagine, a server comes up to the guests, takes an order and, for example, puts sugar in front of you and gives you a puzzle to solve :). Having done it, you can get a prize: LOKAL card, to take a photo in out restaurant (it's normally forbidden) or a glass of our house-made walnut infused liqueur. By the way, guests can ask our servers quizzes or puzzles, too. And they sometimes run to the bar to find me to help them. Even if I'm busy, I am curious to find the answer (laughing). It's another reason why I like my work.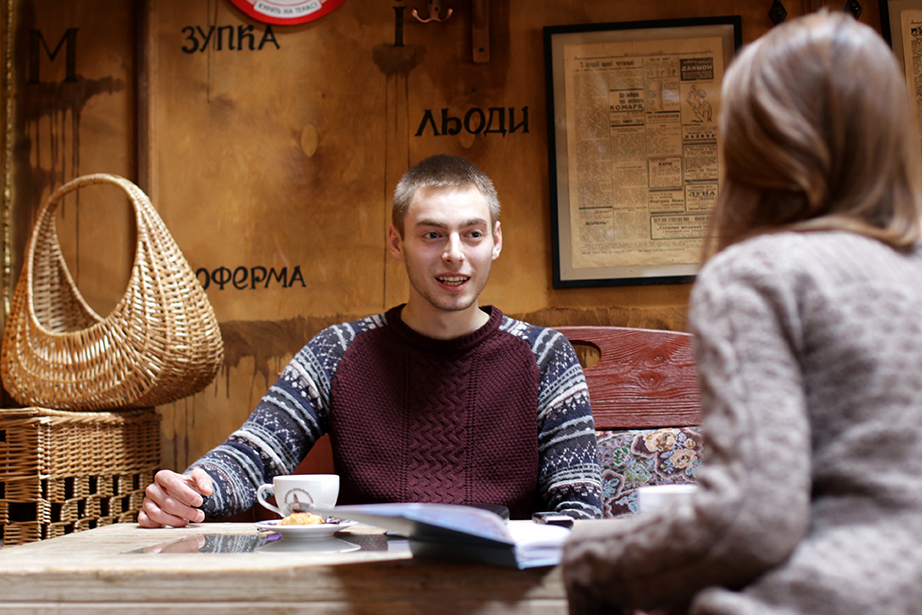 "House of Legends" is an unusual place in Lviv because small people work there. It's not only a part of the concept but a very important social project.
Yes, we've got four small servers. They really work very well and they can compete with other servers. I remember when I was a server in the past I thought that I was a very good server; I saw my results at work and heard positive feedbacks. And I realize that they are very cool servers, too. As people they are very pleasant and no one divides management, cooks, servers, small servers in our team. We are all one team! By the way, small people mainly work longer here than the other servers. They are very professional. New servers have good teachers here!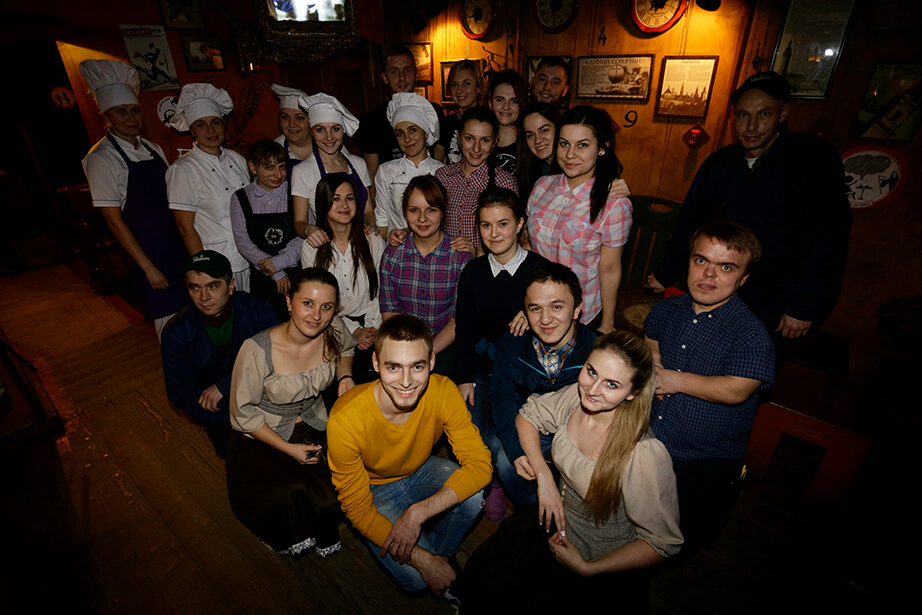 Pease also read: Stories of Success. A Physicist-Designer Who Draws Wings
I'm asking lots of people this question. How a server can become a manager? It's difficult way…
I got new life and professional experience at each phase of my life, at new job and new position. My managers at previous jobs taught me a lot. For example, when the manager provides new rules, you understand how the team will react because you were a server and you experienced it already. Employees aren't always ready to speak with the manager frankly. I also understand it. And later I experience it.
How do legends appear in "House of Legends"?
We've got a chimney sweeper, Mr. Ihor. He knows all legends. He often tells us all these mysterious stories :)
What is your favourite legend?
There is a legend about which we've recently found out. It's tells about the chimney sweeper's monument that unites hearts. 33 marriage proposals took place in our restaurant already! Thus, not only we believe in this legend.
Each marriage proposal is not similar than the previous one. One day a man came and said, "I want to propose to my girlfriend but I'm not sure how to do it properly." We answered, "Of course, do it! We can arrange it! We'll organize everything quickly and it'll be unforgettable!" (laughing) We suggested ideas about music, a photographer, video, a romantic atmosphere – and go ahead!
I remember one of marriage proposals. A boy came with his girlfriend to eat out in our restaurant. We told them that we had a great offer: who would make a puzzle, got a photo session and a photo album as a gift. We gave them our puzzle. Of course, the boy knew the answer because we agreed everything in advance. So, they did the puzzle and won a gift. And when they went upstairs to the roof to make photos, everything was so romantic there! Besides photos, the girl out of the blue received marriage proposal from her boyfriend…When you see such happy faces and you were responsible for this very touchy moment in their life, you realize that it motivates you greatly!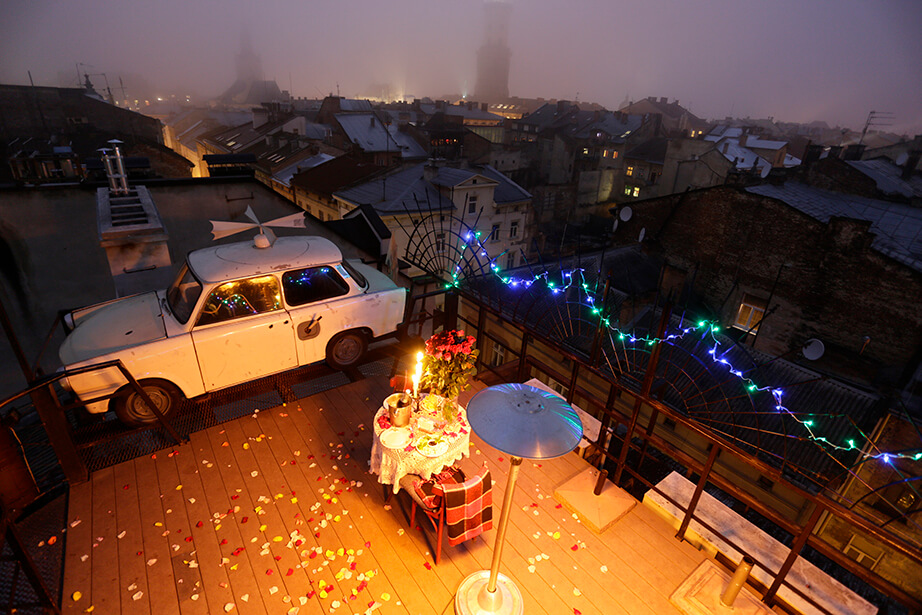 Pasha, what do you do in your free time?
My job takes up much time. But I like to rest close to the nature with friends :).
I am keen on eating out in restaurants outside !FEST because I'm very eager to know all work processes in other places and companies. It's a new and useful experience.
I also visit different cities of Ukraine. I like Uzhgorod much and you can really rest there. There is a river in the city, it's beautiful.
What do you dream about?
I am dreaming of having my own business in the future or some of my great ideas to be implemented in !FEST. I've got many ideas and pilot projects but I need to work them out more, that's why I'm not ready to share them with you :)
Pease also read:Stories of Success. An Assistant Manager-Dreamer from Theatre-Brewery