Stories of Success. An Assistant Manager-Dreamer from Theatre-Brewery
Beer Theatre "Pravda" is an unusual restaurant even for Lviv that has already used to have concept restaurants with unique approaches. Here you can find not only a restaurant and an open brewery but also a stage where brewers make beer, a beer shop and a brass band orchestra. There are many people in "Pravda" who are eager to listen about Lviv new manufactured beer, restaurant operation, about the brewing team and their brewing techniques. Veronika Movchan, one of Assistant Managers at Beer Theatre "Pravda", has told us about how to run the restaurant and shared with her stories of success and career development.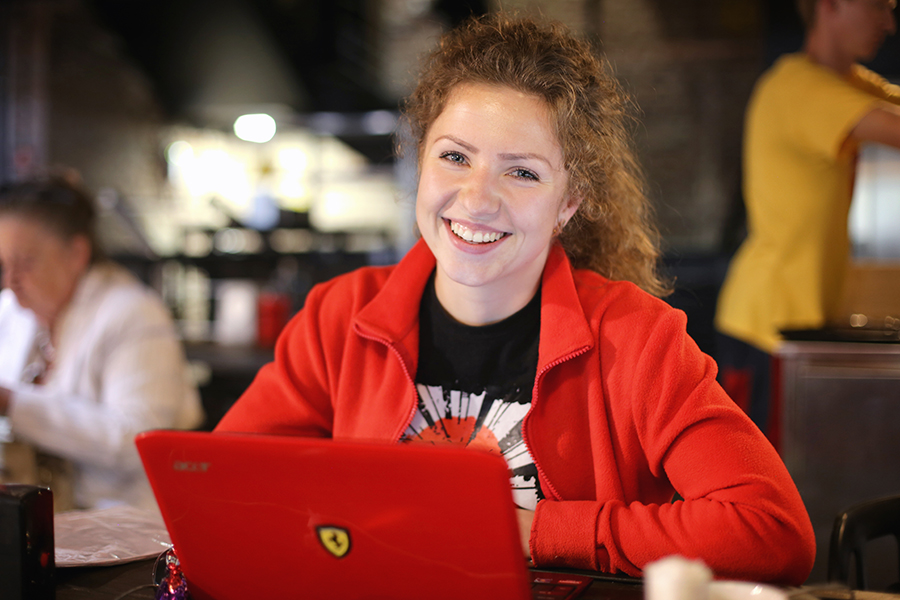 Veronika, you are an Assistant Manager at Beer Theatre "Pravda". For the time being it's !FEST biggest project. Tell us about your duties.
It's a very broad tasks :) Generally, my task is to monitor staff work and restaurant operation. It includes quite a lot of functions. You sometimes serve guests, take orders or check cleaning in the restroom for men when you get ready for a big TV show shooting in your place (laughing). That's why, it's difficult to describe in short words.
The Assistant Manager always knows how to deal with the many stages of the operation, and doesn't only delegate tasks, right?
Yes! There are situations when you must help, sometimes teach. If you don't know, then do learn and teach others.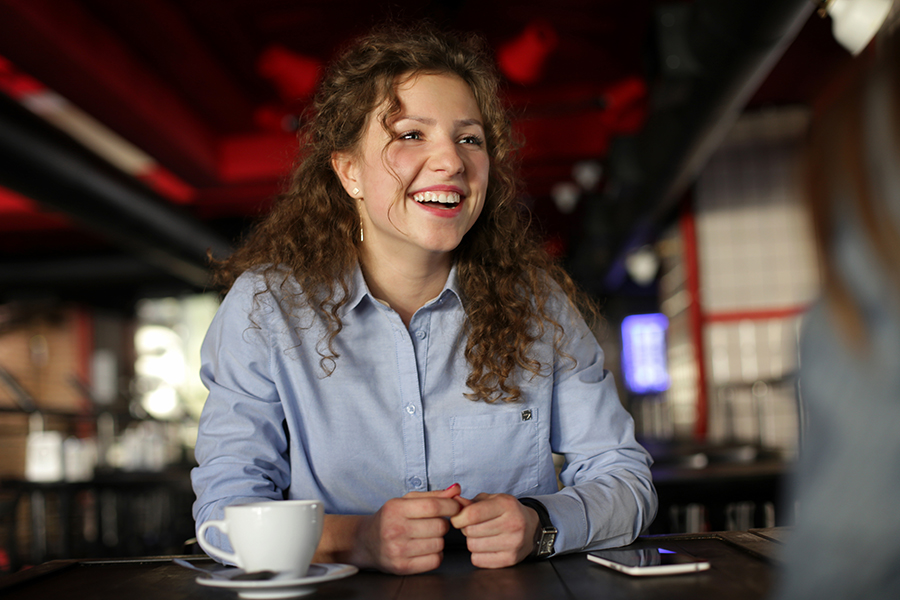 All these functions are much more complicated in Beer Theater "Pravda" as there is the restaurant, the brewery and the theater, aren't they?
"Pravda" is not a simple object. There is no common serving as in other restaurants. Each server has his own wallet, gives bills, and serves the guests. There are no bartenders here. People see the bottling process and brewing, so servers must be knowledgeable about it and explain if they ask. Whenever you want it or not, you become a member of this process.
When a newcomer starts working in the restaurant, a server, for example, who trains him? Is it an Assistant Manager's task, too?
If speaking about beer, Cory McGuinness deals with it or someone from brewing team. They tell about details of each beer type and preparation process. An Assistant Manager tells a new person about all other processes, the restaurant history and its concept. I like to teach people and I enjoy teaching. There are a lot of things here I didn't have any experience before, so from time to time you must just sit and learn, find out how to do this, find ways and foresee the results. The best in my work is when you see the results of your efforts. You can be lost in daily routine and fulfill lots of tasks. But when you see effectiveness, it's the most important!
Please also read: Stories of Success. "HR Policy", or How a Political Specialist can Become an HR Analyst?
And how did you become an Assistant Manager in "Pravda"? Did you work in another !FEST restaurant before?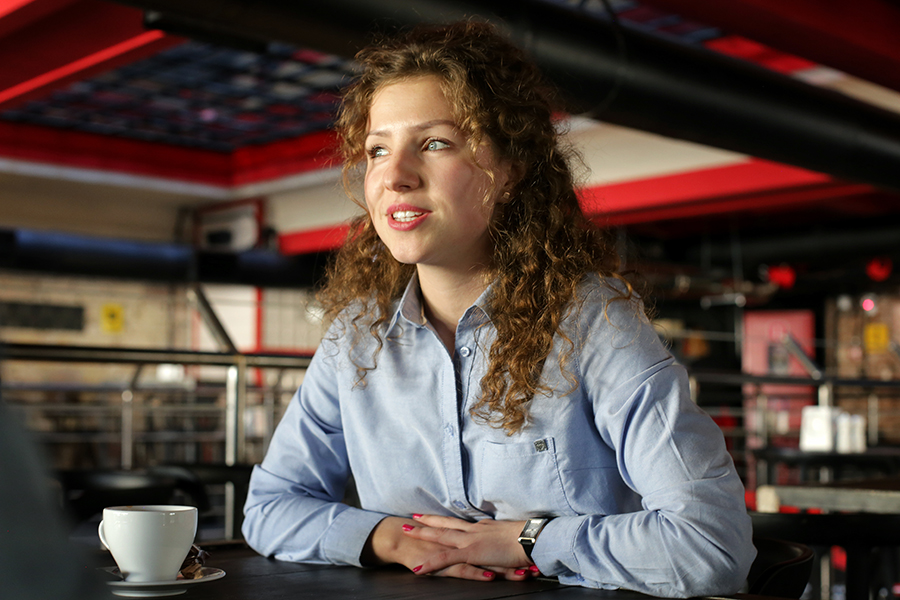 I started working in the souvenir shop in the pub-museum called"Gas Lamp". As usual, it was a summer job, I was thinking to work three months and leave. But having worked a year, I was appointed a Souvenir Shop Manager. In a year I was promoted a Supervisor in the "Gas Lamp" restaurant. It was a shocking feeling when you get in a new place from your comfort zone watching for months. I wish I had had the server experience just one day – but no! That's why, when I was promoted, employees had different reactions: someone was a server for a long time and perhaps expected to be promoted but I was appointed, a person from Souvenirs. And I was to manage them! Working as a Supervisor, I, in fact, was studying to be an Assistant Manager. When the Restaurant Manager was absent, you were responsible for everything and you learned when she was present. It's dealing with staff, improving service, monitoring processes.
Did you have to learn many new skills after working at Souvenir shop?
I was responsible for accounting, inventory. My education was similar to it and it was more interesting to practice it and not only listen to lectures. I also dealt with inventory control in the restaurant. But it appeared to be much easier in comparison with the shop where you count thousands of items, each cup, thousands of postcards! Here you should count nearly 10 types of special alcohol drinks, kilograms of coffee... But you face so many other new practices! Everything was so interesting to me! I poked nose in everything (smiling)! Ira Kutsiy (at present – an Assistant Manager in "Pravda", too, before – an Assistant Manager in "Gas Lamp") had to explain and show me everything.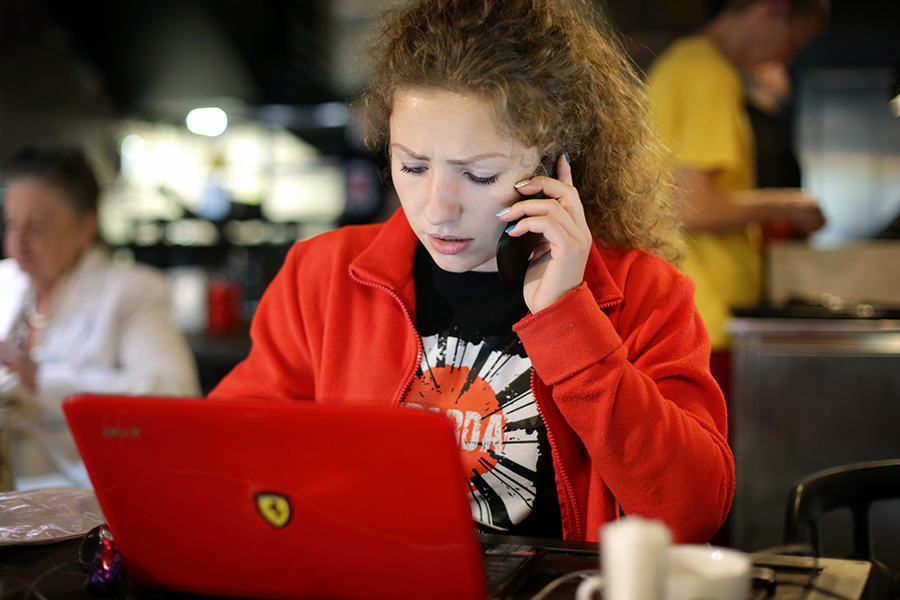 Before opening Beer Theater "Pravda" HR Department sent us a list of vacancies. I was a Supervisor for a year and three months already, so I decided to apply for an Assistant Manager in "Pravda". I passed an interview and got the job. And here... I didn't expect it! At that moment all was under construction and there was no heating (the restaurant was open in December 2014). It was really difficult to imagine how everything could be working in a week or two! :)
I remember, once at night we were sitting and drawing a plan of each floor. We signposted by colorful arrows who of the staff and which route would move, where to put dirty dishes, where to put beer glasses, who would use a lift... And now it works!
"Pravda" is something special because we have already dealt with many procedures before beer was brewed here...
Yes! We made tours for our new employees – servers, assistants before they started working. It's difficult to forget!
It is not an easy place to work for a very level-headed person. It's "go-go-go!" rhythm. And this type of works suits me very much! It has nothing to do with office work with exact schedule and day-offs on Saturday and Sunday. New tasks are for every day. I don't have a daily steady list of "to-do-things". I sometimes think:"Oh, is it a task for an Assistant Manager?!" But I get much satisfaction from such job!
Who do you easily work with?
With clever people (laughing). If people are intelligent and kind, I'll find it easy to talk to. I can't stand liars, hypocrites, double faces; and I can't work with them.
Please also read: Stories of Success. The Chef at UCU Canteen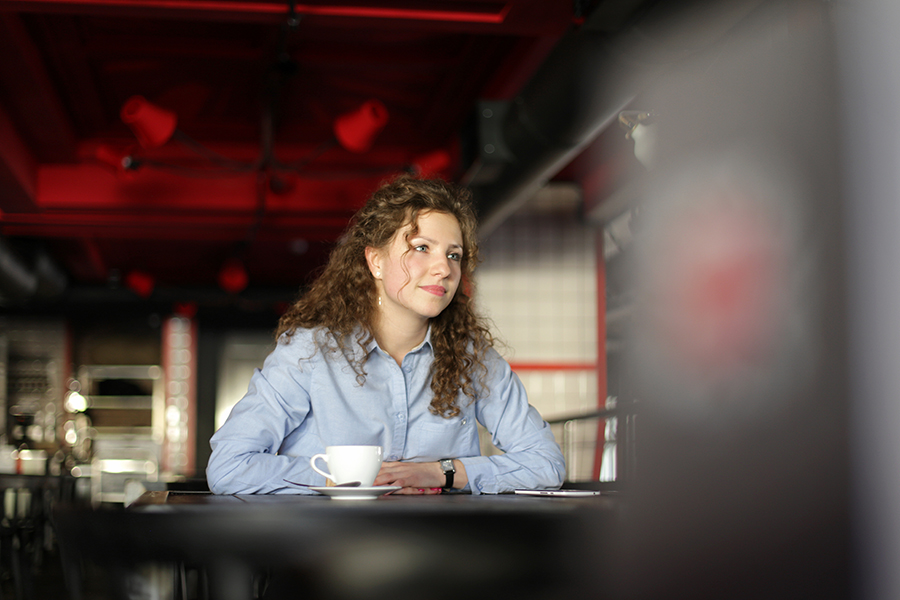 Do you have to like beer working here?
It's not written in our job descriptions :) I can't say I've liked beer before. But here you find out new beer tastes and try them. You've become a part of all processes – and start enjoying beer!
Tell us please about your education. Is your knowledge useful here?
I'm a Marketing Specialist. My university experience was more useful – a survival school :) The things you want to learn, you'll learn without teachers. I haven't imagined myself in restaurant business before.
I am learning now to balance my job and my personal life. You sometimes forget about yourself and nearest for you people because you are absorbed in your job, tasks, things, etc. You shouldn't forget about life! You should live and enjoy! 23 years is once a year (laughing).
You say you haven't imagined being in restaurant business but something has attracted you? What exactly?
The thrill! It was so interesting for me! It was unknown, new; each detail was exciting.
Have you understood how to find a favourite activity of your life?
The best way is to try. You can thinks and speak a lot but you must try. Otherwise, you won't understand it's yours. As in my case :)
Who did you dream to be in your childhood?
Oh, who I didn't dream to be when I was a child (laughing)! I thought I would be a nursery teacher in the kindergarten. And now I feel I do something like that
Does an Assistant Manager have free time? How to find it?
You learn to plan and fulfill everything in due time every day. When you leave your workplace, you have to learn not to think about work :). Otherwise, there is a risk to become narrow-minded, to concentrate on petty problems, to reinvent the wheel in order to solve them, to stop seeing broader things.
How do you spend time?
I've reached such stage of my life when I began to set and achieve goals. I planned 2015 to be the year of travels and started travelling. Being on a journey, I rest! Travels give me energy!
And I want to spend more time with my godsons. I love them very much :)
What are you reading now?
A marketing book. I like reading psychological literature – about people, their behaviour and habits.
I also read a book about India "Shantaram" which I would like to visit a lot! By the way, I'm going to Gdansk in my next trip. I've planned it for a long time. Next – Germany. I was in Dresden, and I wish to travel to Munich.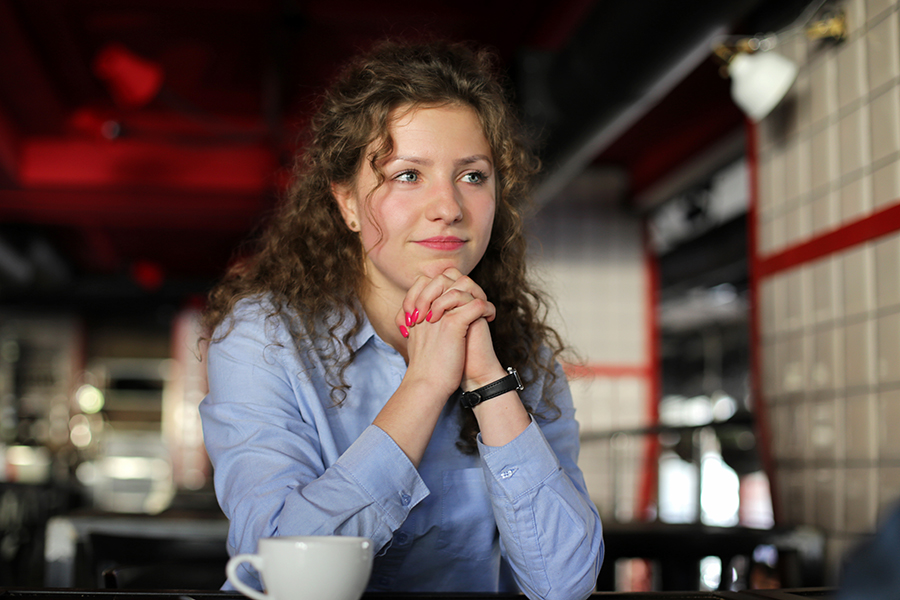 Tell us about your dreams.
I need to think which ones I can say here (laughing)! I wanted to have my own restaurant before. But time is changing a lot. Perhaps, I'll keep my dreams with me :)
Please also read: Stories of Success. How to Run a Restaurant when 25 years old?