Weekend in Lviv: where to go? Summer patios and terraces
Lviv is a city with its special flair, traditions and pace of life. For Lviv citizens, coffee means more than just a beverage. It is a lifestyle and a form of freedom. The phrase "let's go for coffee" can have numerous meanings varying from a rendezvous to a business meeting. That's why cafés and summer patios are of particular importance for Lviv citizens.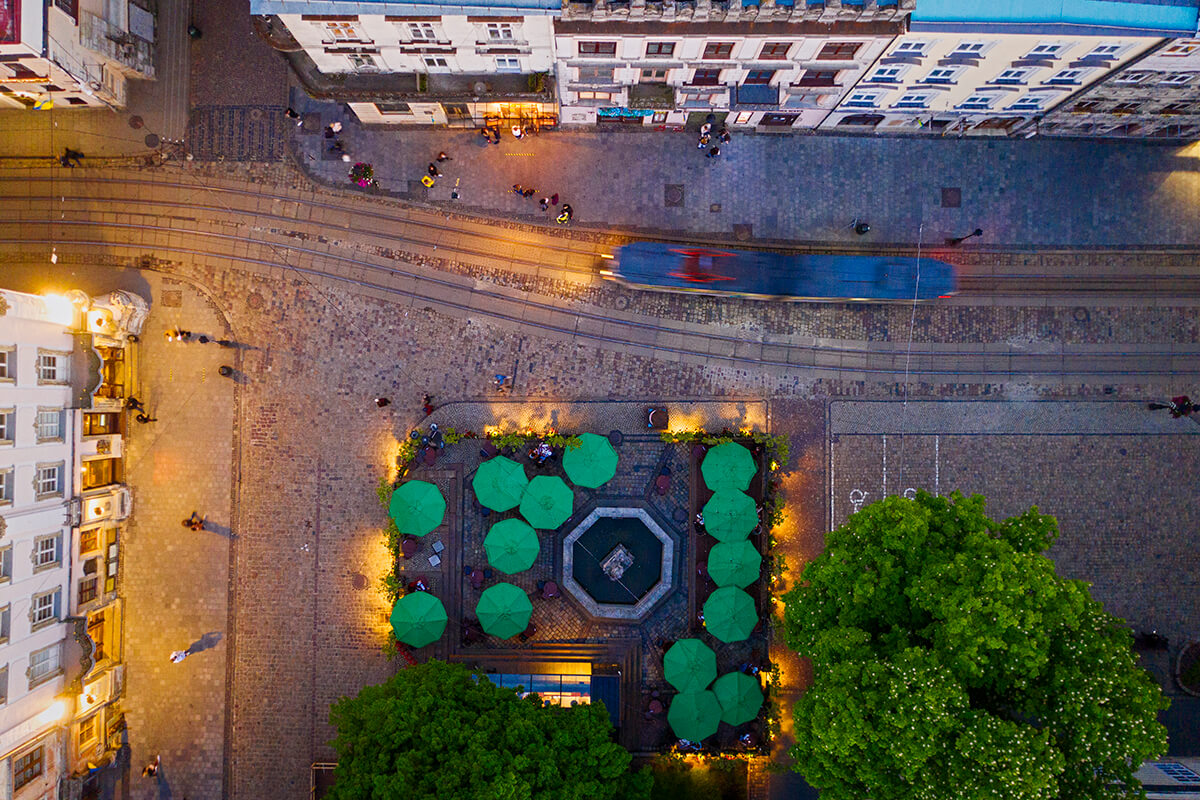 We have made a list of summer patios and terraces where you can have a coffee and tasty dinner safely.
"Diana At Rynok Square" Open Air Café
This is a traditional place for Lviv citizens. This season's speciality is the Bagel, also known as "beigel". Few people know that bagel is a Galician dish. It was first documented in a laws compilation of the Jewish community of Kraków in 1696 (according to other sources it was even earlier – in 1610). Later on, the bagels together with European migrants reached America, and there they turned into this famous dish we all know now. Let's go back to the well :)
You can also drink coffee brewed in a cezve, either traditional or with adding lime or even pine cones. This is the coffee which has always been traditional in Lviv, ever since it appeared here. This has been the only way to brew it; it is both a kind of a ritual and time for yourself.
It was so in the past. It is so at present. Hopefully, it will be so in the future.
---
An open terrace on the building roof located on 14 Rynok Square. There is unique atmosphere and view; you can sit on the terrace even when it's raining because there are special spheres. The restaurant has no menu. The orders are taken by the cooks; they cook everything you want.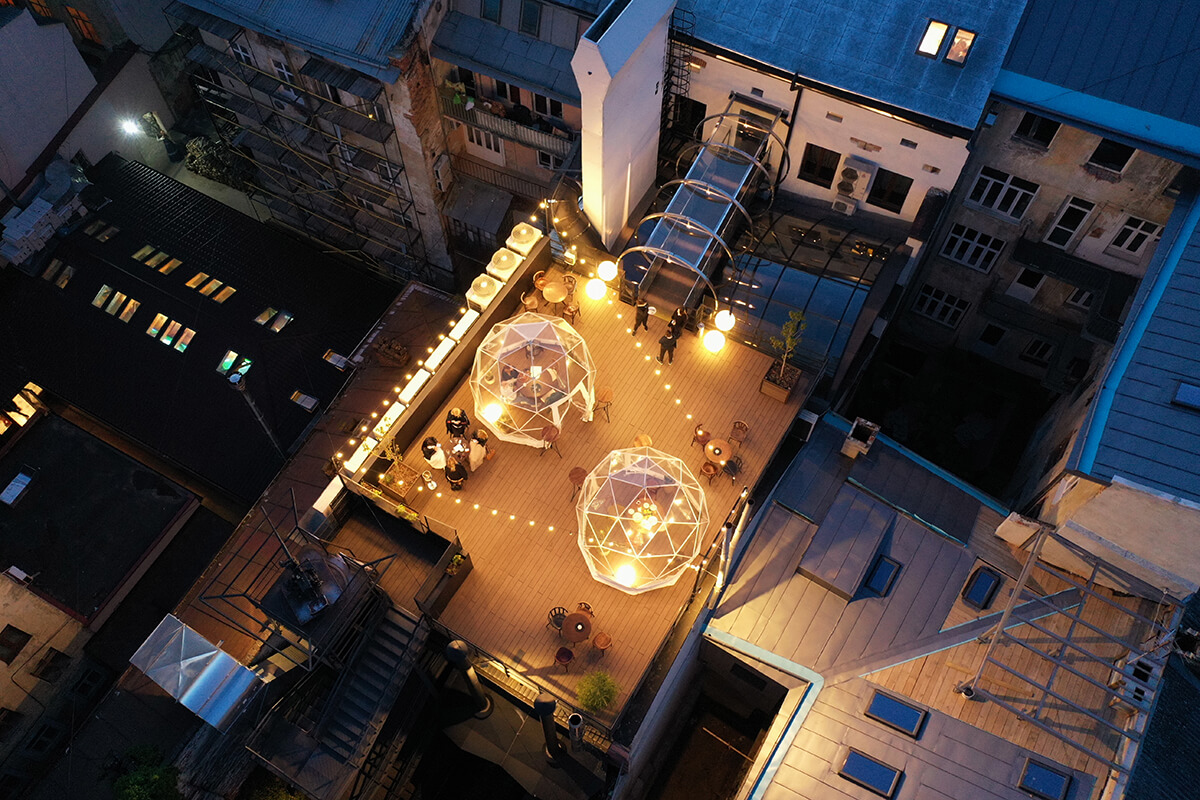 (067) 314 10 71
14 Rynok Sq. (attic)
---
In addition to fragrant coffee, there are various alcohol "fuellings". Everyone should taste our chemical experiment. It goes well with our delicious conceptual dishes "Pork schnitzel" or "Braised beef". And don't forget to try our best "Baked chicken wings". "Galician Alchemy" is a little takeaway shop working nearby and offering infusions for every need.
(050) 371 09 08
20 Virmenska Str.
---
This is a place that has become a legend of gastronomy and one of the most visited restaurants. It offers not only ribs but also dishes perfect for fasting such as mackerel, avocado and hummus, vegetables with sauces and tomato and bryndza salad.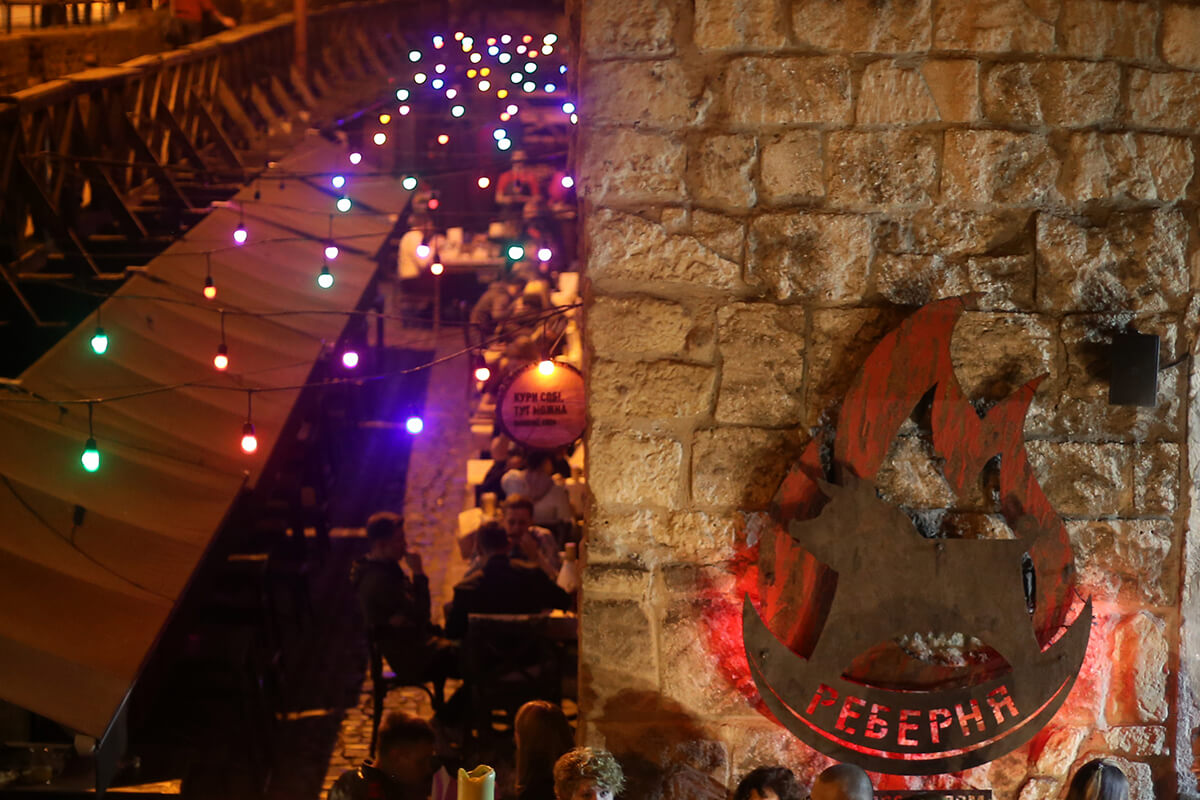 (067) 373 41 51
5 Pidvalna Str.
---
Lviv Coffee Mining Manufacture
The patio of Lviv Coffee Mining Manufacture has been repeatedly a meeting place for Lviv citizens. This is a place where real experts in coffee work. In addition to traditional coffee, you can also try new tastes and combinations.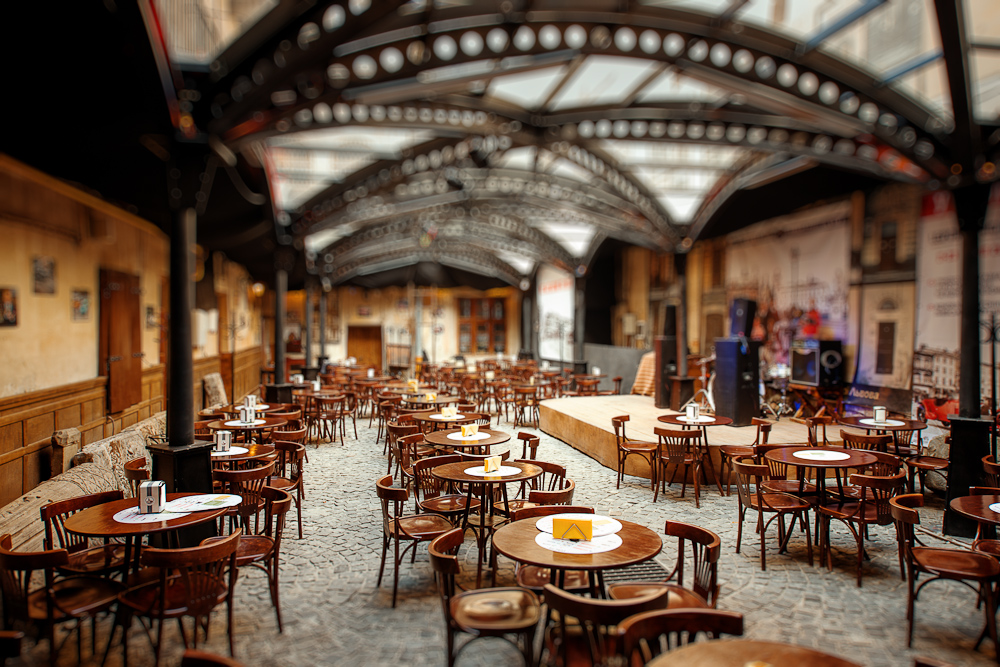 (067) 670 61 06
10 Rynok Sq.
---
If you have a craving for resting and drinking some craft beer, the summer patio of Beer Theatre "Pravda" is at your disposal. There you will find out what true Lviv beer is; the waiters will advise you what to taste and start a friendly conversation if you are in the mood. In addition, on the first floor in the store you can stock up on bottled beer, buy souvenirs or take away snacks.
(050) 374 49 86
32 Rynok Sq.
---
The First Lviv Grill Restaurant of Meat and Justice
If Lviv weather doesn't please us with sunny days, here you can rest comfortably in the open air and not get soaked in rain. The menu contains a great deal of delicious dishes made of 100% organic Ukrainian meat. There are plenty of steaks, grilled fish and vegetables, as well as tasty salads and desserts.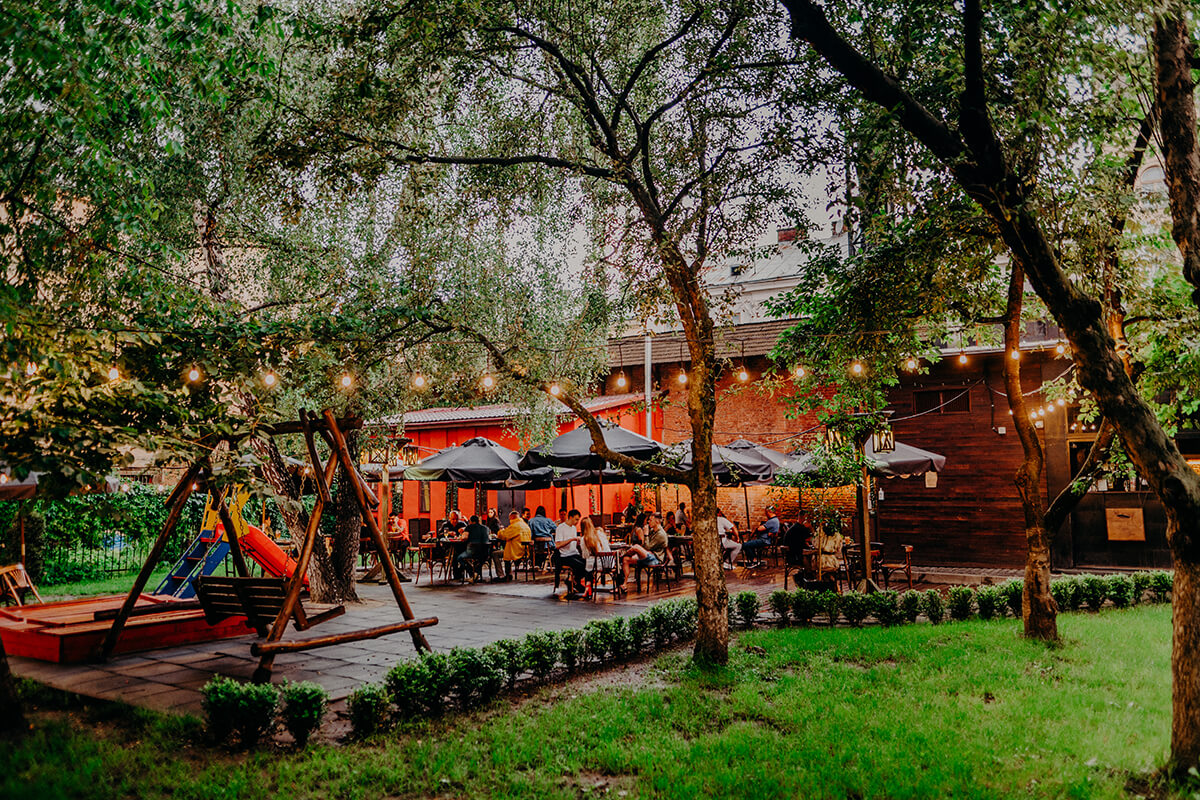 (050) 430 28 26
20 Valova Str.
---
This is one of favourite summer patios of Lviv citizens. The most delicious trout of Lviv. They have also developed new methods of cooking fish and side dishes. Just come to taste it!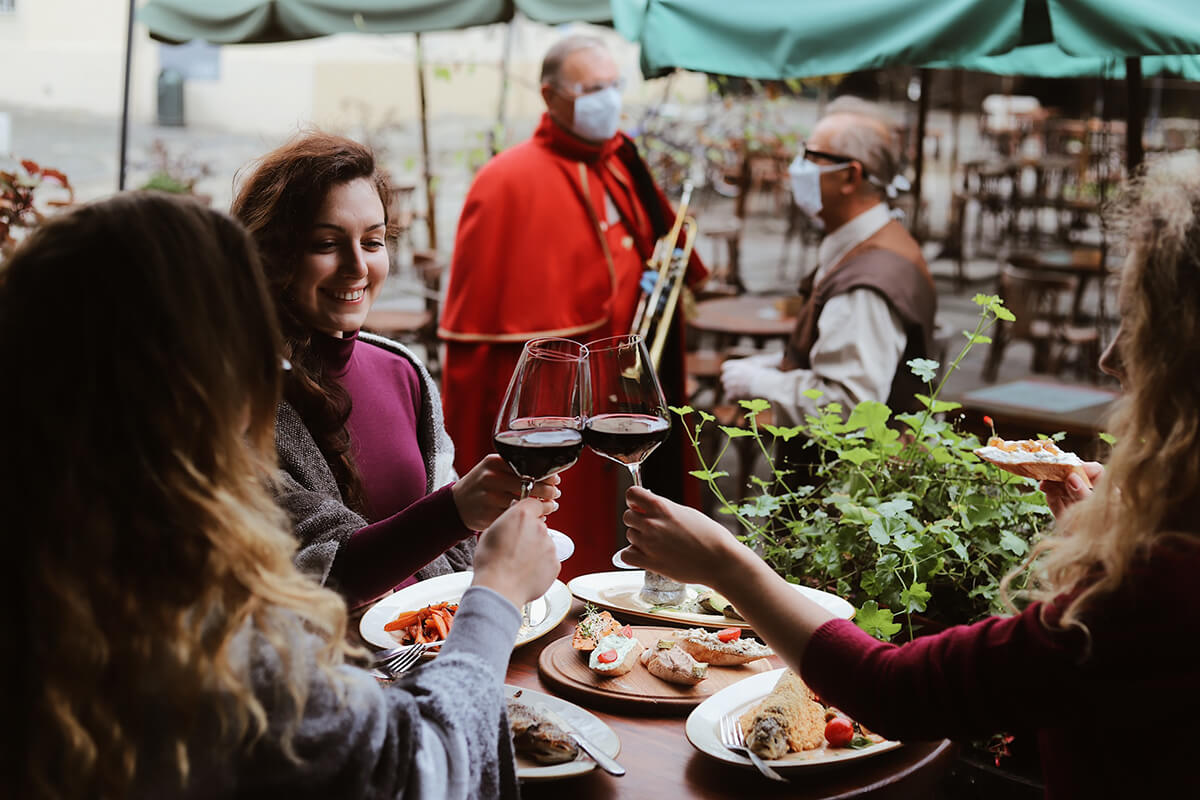 (067) 314 08 69
49 Brativ Rohatyntsiv Str.
---
Grand Сafe Leopolis
A place with fabulous atmosphere, the heart of Lviv city. This is a restaurant that tells the city's history. The specialty of the menu is the world's best and freshest cream pastry Leopolis about which the waiters will tell you, and breakfast towers with fancy delicacies – the Lviv citizens can't get enough of them.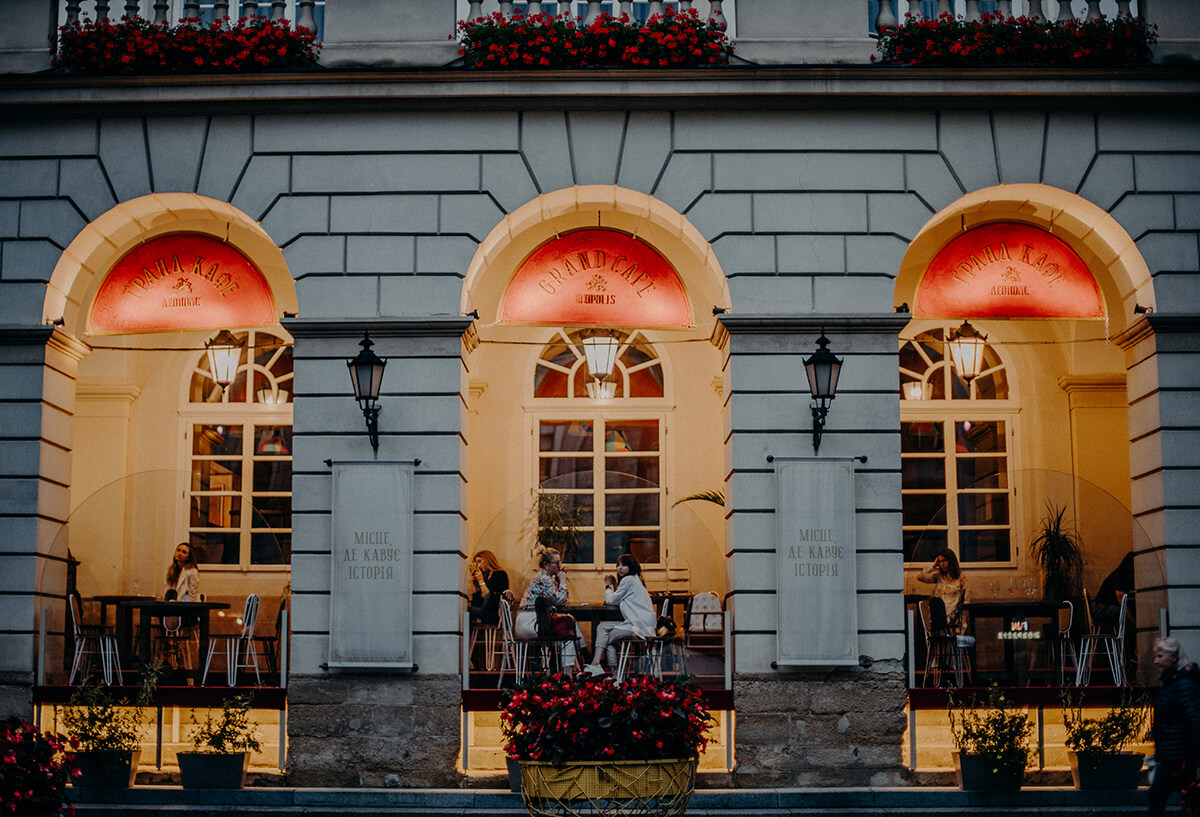 (097) 997 55 65
1 Rynok Sq.
---
If you want to relax 20 minutes away from the city centre (follow the updates here). As always, a cosy atmosphere, DJ performances, activities for children and an always cool photo zone to capture your joyful moments, as well as incredible sunsets!
In the territory, there will be a barrel of "Drunk Cherry" for you to taste the best Lviv liqueur, Bratvanka Bakery with fresh pastry and coffee, and Lviv Galician Cheese Cake and Strudel Bakery offering sweets for children and those who have a sweet tooth. Pravda Brewery will surely pour you craft beer, and don't forget about the ribs and more!
---
You can come to taste ribs with no queues and walk along the territory of !FESTrepublic not only at !FEST Weekend but any day of the week.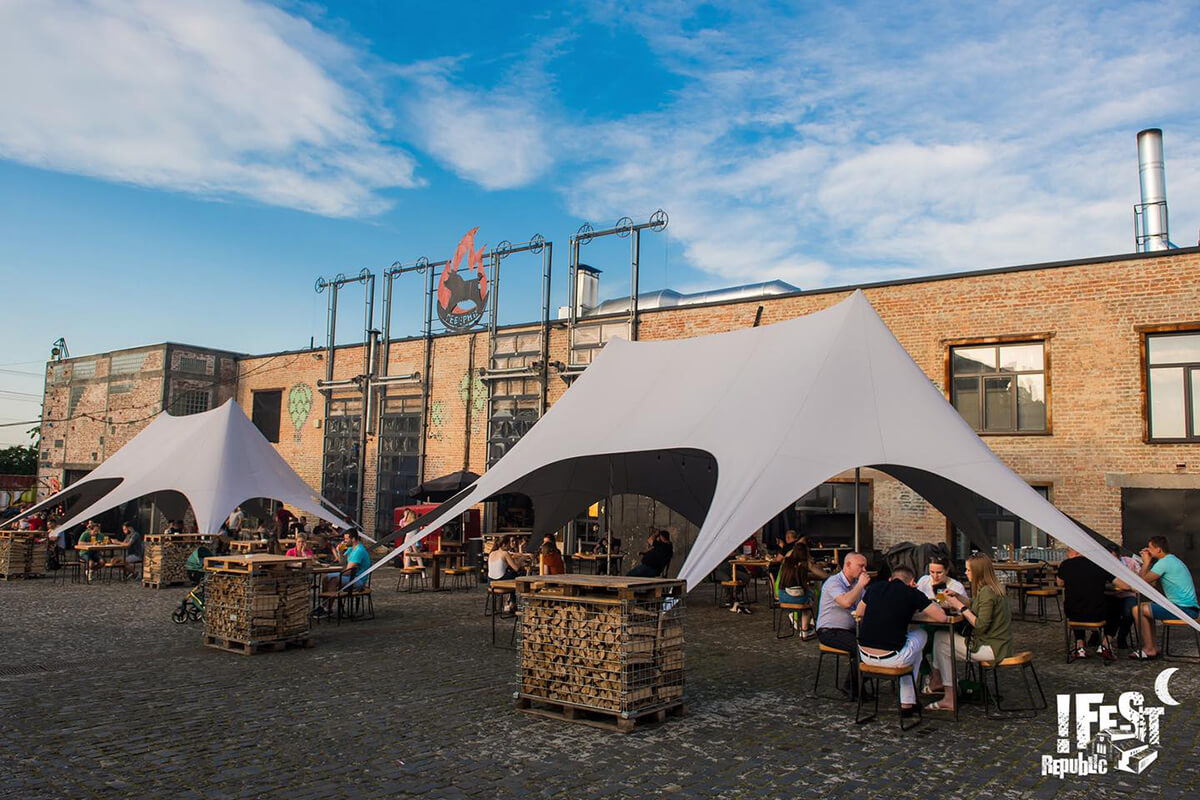 +38 (067) 719 78 80
24-26 Staroznesenska Str.
We comply with all requirements to make our facilities safe, so don't forget your mask and wash and sanitize your hands more often.
Let's meet over coffee!